SUPPORT OUR NEWSROOM WITH YOUR DONATION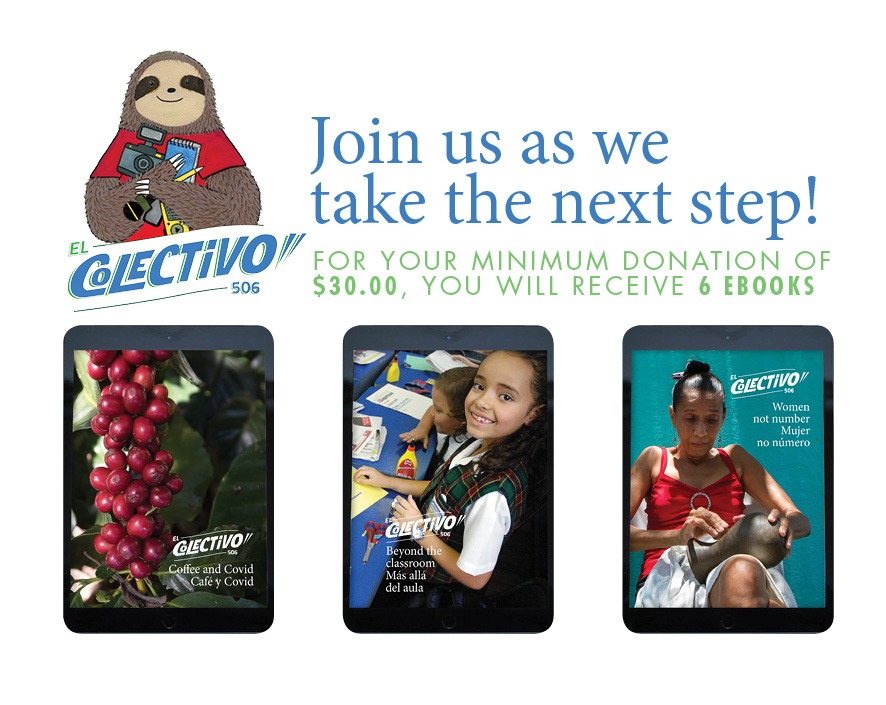 For your minimum donation of $30 or 18,500.00 colones you will RECEIVE…
Our first six ebooks! Two (English and Spanish versions) for each of the first three editions of El Colectivo 506, chock-full of photography, reporting, essays, and opinion. Your contribution will make possible our April edition focused on supporting and raising awareness about rural entrepreneurs during a crisis for rural tourism in Costa Rica.
DONATE VIA PAYPAL
NO PAYPAL ACCOUNT NEEDED, JUST YOUR CREDIT CARD. Visit the link and choose the amount you want to donate. Remember that for any donation of $30 or more, you'll receive our EBOOKS.
OTHER DONATION OPTIONS
CONTACT US at elcolectivo506@gmail.com and we can send you bank information, mailing address in Costa Rica and the USA for checks, or information for donations via mobile SINPE.
YOUR DONATION WILL SUPPORT