In a country with significant educational inequality—differences that have been exacerbated by the pandemic, when the lack of connectivity of more than 400,000 students practically halted their education—private schools, which represent about 10% of the country's students, play an interesting role. Of course, private schools are struggling to survive economically in a crisis where many families have lost their income. What will their role be in the national recovery of our students' lost classroom time, especially in the public education sector?
In a discussion of how Costa Rican private schools can build bridges with public schools,Del Mar Academy Del Mar Academy and its co-founder, Jessica Sheffield, are a good place to start. Del Mar, located in the coastal community of Nosara, defines itself as "a living laboratory" for Movimiento Guardianes. This nonprofit project provides free environmental educational tools and resources to Latin American teachers and students, with more than 100 lessons now being used around the continent.
As the Executive Director of the Movement, Jessica also oversees activities such as workshops and campaigns for students, and the publication of children's books about environmental issues that help fund the movement's growth. The Guardians Movement now also leads a Regenerative Schools movement, starting with seven public and private schools in the Nosara area that are seeking to become carbon-neutral, apply circular economy principles, and ensure a positive impact on the community. Through Guardianes and other projects, Del Mar is known for undertaking alliances and initiatives with public schools and colleges in his area and around the country.
We spoke with Jessica to discuss these efforts, the pandemic, and the role of private education in an infamously unequal country. By the end of the conversation, we were dreaming about a joint effort to identify and showcase other efforts by private schools to strengthen public education.
Here, excerpts from our conversation.
How has your experience with Del Mar Academy affected your view of the role that private schools can play in our country?
Ever since Del Mar Academy was created, one of the most important ideas for me as one of the founders was that we should never be an island. What we created shouldn't stay within Del Mar. How could we have an impact on the community, and how could the community have an impact on us?
During the first years of the school, we started the Ecological Blue Flag program, which is a certification that all schools in the country can work toward. We began to involve local schools: some were participating, some were not. We brought them in and held meetings with all the schools that were working toward the Blue Flag. We've always had that seed of an idea that what we do, we can share with other institutions, especially our immediate [[las vecinas]]. That has opened doors, and now, we have a platform with educational material that is being used by teachers from all over Latin America.
I always see Del Mar as an innovation laboratory, because private schools can have a bit of flexibility.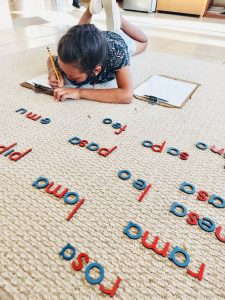 Another thing that we have seen is that private schools have… resources that public schools may not have: a campus with a very large green area, Montessori materials. So we have also had many programs where we bring children from public schools to do science, so they can use our microscopes.
Now we have third grade children [[en las escuelas públicas]] who, due to the pandemic and the strikes [[del 2018]], hardly know how to read or write, so we created a program to strengthen literacy and environmental education that is done after the school; we have some beautiful materials for literacy. We have been able to be that bridge of taking initiatives, bringing children and connecting the community.
Private schools, like any other business or initiative, have a lot to do—but as long as the intention is there, I think that's the most important thing. We want to start building bridges, especially with schools that are our closest neighbors. What can be done in collaboration with our teachers, with our facilities? Teachers have very full schedules during the day, but it can be after school, when the facilities are empty.
Do you feel that these efforts are beneficial to your own teachers and students?
Teachers have opened a series of after school programs for the community. Many of our teachers explore their passions that way.
I'm going to give you an example: something that happens to us in Nosara is that the river floods every year. One of our teachers, who teaches mathematics and is also a biologist, decided to create a program with his students to measure how the river rises and falls with the floods. So he used a problem that we had in the community as an opportunity for the students to make these measurements… The teachers have a fairly full agenda, but when you begin to see how those ties can be made with the community, teachers come up with their own ideas about how they can connect with public schools in the area.
Have you shared these experiences with other private schools in the country? What has been the feedback? How common are these efforts?
The Association of Private Schools (ACEP) represents most of the private schools in the country. During the pandemic, everyone was going through a very difficult situation; several Zoom meetings were held to see how the private schools could come together to have conversations with the Public Education Ministry (MEP), not as individual schools, but as a conglomerate. We came together a lot during the pandemic because we were all in a pretty difficult situation on a day-to-day basis .. But in fact, we have never had that conversation at ACEP, sharing this idea of ​​building bridges, and seeing if and how others institutions do it in different ways.
You raised it as a question, but I think it is an excellent opportunity that could be presented to ACEP. It would be very nice to be able to share the experience, because it may turn out that several institutions want to do it too, or that they are already doing it.
Whatwould your advice be to other schools and colleges who want to open some doors? For example, to a principal of a private school here in San José who reads this and says, "That's nice, but because of security issues and everything else I have to deal with, I don't know how I would do all that."
I would say, I would say, start by helping your nearest neighbor before helping others. [[medir]] the disposition and availability of the principals of the other institutions, and the openness they have for that collaboration. And start small, with a group of five children. [Si su colaboración] [If your strength] as an institution is, I don't know, English, then we teach English to local kids, and we start with five kids to test it out.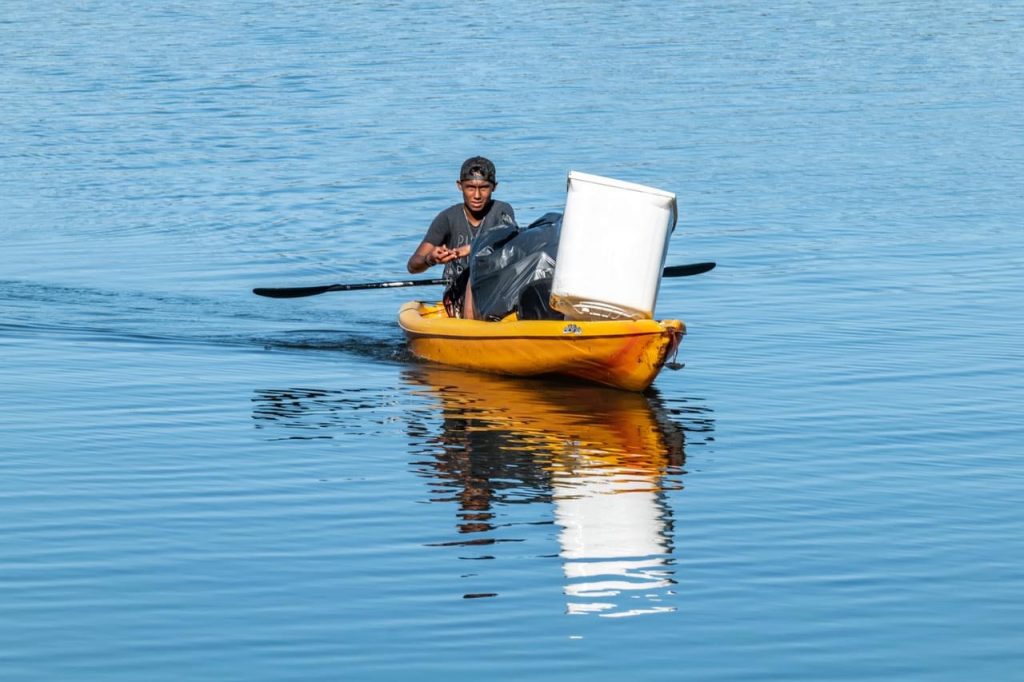 I've enrolled my daughter in private schools in the past, and that is something I've struggled with because I felt that it goes against my principles. What would you say to private-school parents who are asking themselves, "Is what I'm doing okay? I am contributing to inequality in the country."
That is something that happened to me when I came to live in Nosara 15 years ago. I started an environmental education program in a public school, and I saw the conditions that existed in that particular school: I saw a boy chasing the principal with a broom, for example. I told my husband that when I had my son, I was going to have to return to San José. It was there that the idea for Del Mar Academy began. I got pregnant, and I wanted to give him the opportunity of the education that my parents gave me.
My heart was always in the public system, but I wanted to give my son the best: that's when we proposed it. We created Del Mar with the goal of continuing to strengthen schools in the area. The public system needs many things to improve, and this is going to take generations. It is not something that can be fixed overnight.
Perhaps it is a matter of starting that conversation in your own private school, asking the principal. That person is an educator: surely he or she is thinking about this, too.
I always say, plant a seed. Maybe that person is immersed in the day-to-day and has never thought about it.
Due to Costa Rica's rapid economic development, there are many parents whose children are in private school and are first generation. The parents went to a public school, so they have their heart in that other system, as you do.
Yes, and the fact is that the conditions of public schools also change so much from place to place. Urban schools are not the same as rural schools. There are differences between public and private schools, and also among public schools. If almost 8 percent of the Gross Domestic Product is spent on public education in this country and we still have many deficiencies, many things to solve… that is going to be a process. And the Ministry [[de Educación Pública]] can't figure it all out themselves.
With the crisis that we are seeing, if there has ever been a moment when we all have to unite…
Yes. I'm left with that idea of achieving, through ACEP, a meeting on how private schools can be those agents of change in the communities we're immersed in. It would be really interesting.
Learn more about Movimiento Guardianes and support the initiative through Amigos of Costa Rica, here.
Are you a private school principal, teacher, parent, or student? Would you like to join this conversation and share how your school is seeking to strengthen public education in Costa Rica? Contact us: [email protected].