Giova came into my life as a great teacher. Our relationship had very hard times because of the disease, but also very beautiful, happy moments, where we laughed like two little girls and enjoyed every minute of life—knowing that, due to her condition, she would probably have less life than I would. So it was a fast life: "come on, let's eat, let's do." She was an incredibly happy person despite the challenges she had in her life, and she was a person who decided to be happy in those last few years.
It was very hard to watch her fade. It was one of the hardest experiences I have had, watching that candle go out. However, she always had these flashes of joy and loving moments that ultimately gave us a lot of strength to continue. She was a beloved friend, daughter, partner. Today her friends or family talk about her, not in pain but almost laughing, remembering her whims, her jokes and her good way of living. She knew how to live.
On his deathbed she made the decision to end the relationship with me, about three or four days before she died. I'm still grateful for that to this day, because she let me go. I can never forget that act of love. After that, she faded even faster until the day when it was time for her to leave. Thank God I was there with her. I took care of her in her last minutes, her last seconds; I hugged her; I was with her while I watched her breathing fade away. It was a very hard moment, but at the same time a moment of satisfaction because it was what she wanted. She wanted to rest. She wanted to live another life, to live next to the Master, to live where she had come from.
Having been with Giova, having been her partner, has taught me how I want to be loved, how I want a relationship to be, what I deserve. It has been a lesson in self-love, too. How I want my last moment to be. I would love to experience my last moment beside a person I'd loved.
A week after she left, I was not doing well. I felt some peace, but I was sad at the same time. I dreamed that I was lying on a bed: in the dream, I knew that I was dying. Around me was my whole family, friends. Everyone was watching over me and waiting for me to die. Within those people who were around the bed, she appeared. I said, "Giova, you already came for me, what a joy! You've come back and you're going to take me." In the dream she says to me, "What's wrong with you? Don't be silly. Get up." And I woke up. That dream affected me so deeply, because it reminded me again of the importance of her influence in my life, which is: Viva. Get up and go. Live. Enjoy.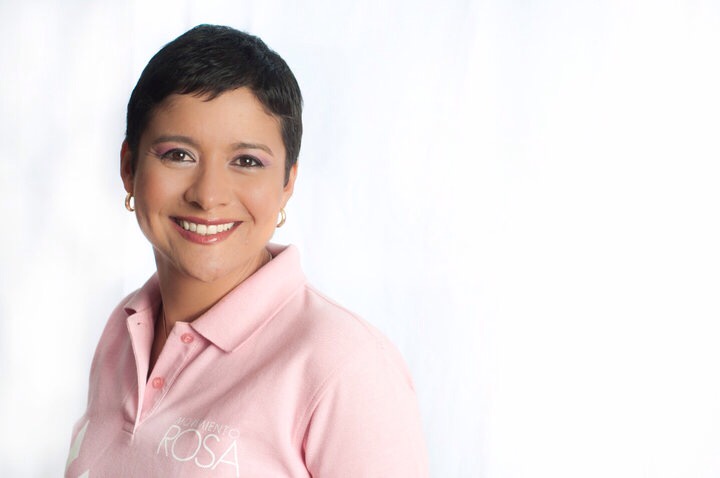 Giovanna González Rivera was working for Automercado when she was diagnosed with breast cancer at the age of 33; her story helped fuel the Movimiento Rosa by Automercado. Today this campaign is part of ALSALUS, a private-public initiative through which Automercado, Hospital Clínica Bíblica, Caja Costarricense de Seguro Social andAliarse have provided thousands of mammograms for women in rural Costa Rica. We thank Melissa López Briceño for the story she told us about the love she experienced as Giovanna's partner. Normally, our Media Naranja column, which tells love stories with a Costa Rican twist every Monday, is written by our team—but after hearing Melissa's account and transcribing these excerpts from her audio, we were left without any further words.