Sofía* has been through unimaginable trauma in her 27 years, but one of the stories that, in the retelling, fills her face with the greatest bitterness is about a pen.
To be specific: it's about a pen she wasn't allowed to use.
"Since I'm a foreigner, I didn't have my papers, and I had to validate my rights all the time," she remembers. Because she was born in Nicaragua, she has to go through extra administrative steps every so often at the public hospitals in Costa Rica where she's being treated. "So one day, I had to deal with this woman who must have gotten out of bed on the wrong side. I said, 'I have HIV, and they sent me here to get a stamp so the doctor can treat me'."
That's when things went wrong.
"She made this face," Sofía says, following suit with a glare of disgust. "I was thinking, 'Here we go again,' because this wasn't the first time… There's this pen that they usually have out there, but [she wouldn't let me use it]. And when she gave me the seal and everything, she handed me the paper like this."
She stretches out her hand towards me across the table at the Hogar Nuestra Señora de la Esperanza, a home for people with HIV in Cartago—a private, nonprofit facility founded more than 20 years ago that provides everything from treatment and physical therapy to psychological support and vocational training for up to 30 beneficiaries. Sofía is acting out how one hands over a paper with extreme distaste, as if pushing it across the counter is a disgusting act. She has said throughout the interview that she is not an expressive person, but the flick of her hand and the defiance in her face are more eloquent than she knows.
It's not the only story she has to tell.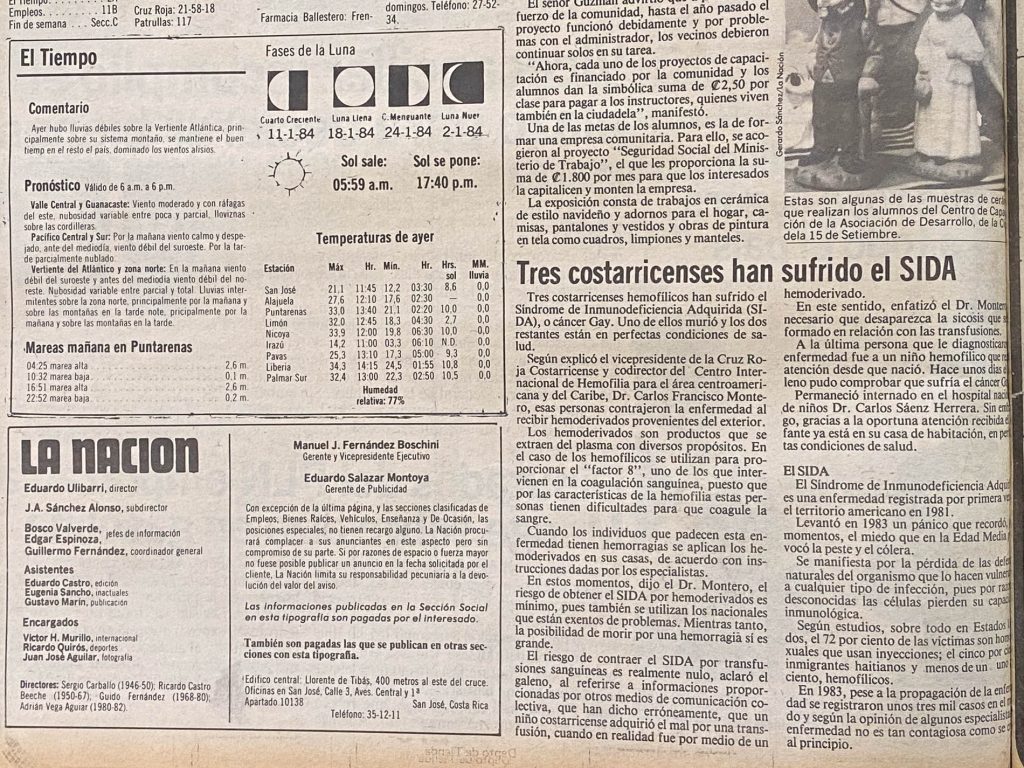 "Once I went to the dentist," she says. "I told them that I had HIV. They stood there looking at me with these fearful faces. He and his assistant put on, like, three gowns, triple gloves, and another covering. I was like, 'You're just going to check my teeth. I'm not an alien. You're not going to experiment on me."
Sadly, it should be news to no one that people with human immunodeficiency virus, in Costa Rica and all over the world, face discrimination every day. But the stories told by Sofía and two other residents of the home, Alonso* and Miguel, are still very surprising for me as a newcomer to this topic, for at least three reasons.
The first surprise is the degree to which the discrimination they've faced has involved misinformation about HIV on the most basic level—even from health care professionals, in a country that's known for its universal health care system in general, and for its interdisciplinary HIV-treatment approach specifically. This includes multiple examples of medical professionals telling patients they have AIDS (acquired immune deficiency syndrome)—a disease which, when left untreated, has a life expectancy of three years—when they in fact have HIV, a virus that, with treatment, can be part of a long and healthy life. A more profound misunderstanding is hard to imagine.
The second surprise is that such ignorance persists in 2023, forty years after the first case of AIDS was reported in Costa Rica. Given how much we all know today about, say, COVID-19, three years after its emergence, this fact speaks volumes about the degree to which the stigma surrounding HIV has affected the way the public understands it.
The third surprise is the fact that misinformation about HIV is the single most important issue that Sofía, Alonso and Miguel point to when asked what they'd like to change about the experience of people with HIV in Costa Rica. When asked what they'd do with a blank check that could be used for absolutely anything to improve life for those with HIV—from medication to facilities to access to services—they all say they'd simply want myths to be corrected.
"Education is what's most lacking. When my parents found out about my diagnosis… there was a little nephew living with us. They'd say, 'We'll thank you not to pick him up, not to give him kisses,' when it's a child I love with all my heart," says Miguel. "One day I heard a friend [with HIV] say, 'I don't want to spend time with my kids, because I don't want them to get what I have.' How painful that he himself has this prejudice!" says Miguel. "[Eliminating] that ignorance is what I'd want to buy, if I had that blank check."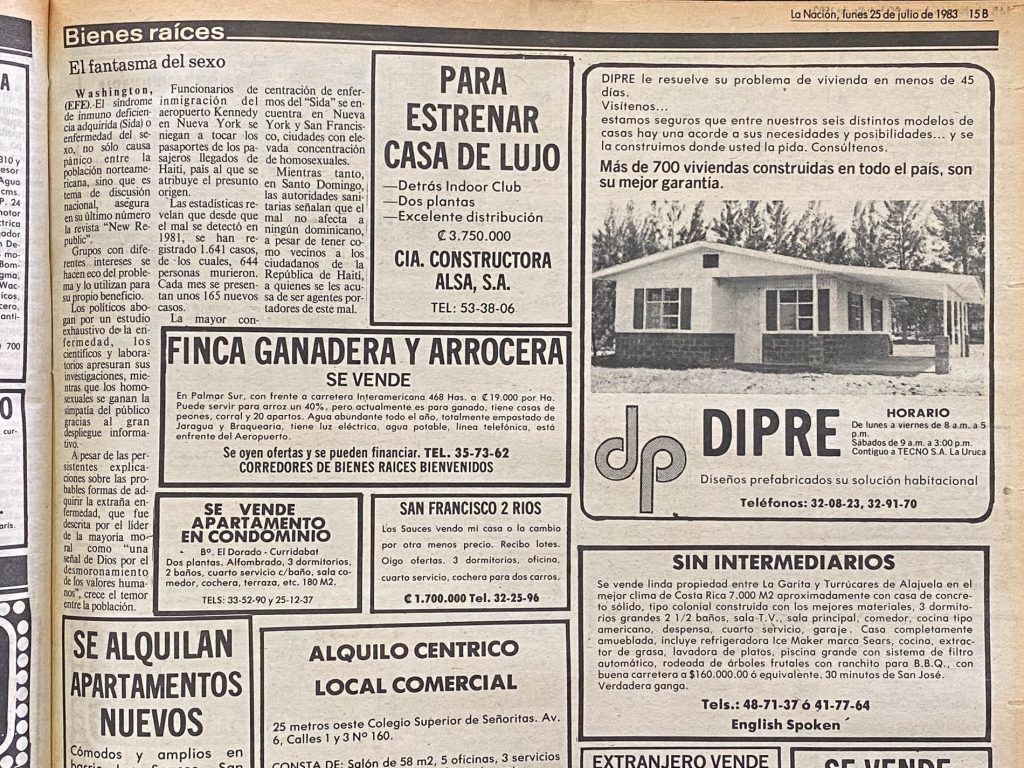 It's a priority echoed by staff at the Nuestra Señora de la Esperanza HIV Home, and by other experts in the disease. When even doctors and nurses provide patients with incorrect information or family members remove support, the impact on mental health and therefore physical health is extreme.
It's the single greatest call emerging from this administrative office at Nuestra Señora de la Esperanza one July morning. And it raises a number of questions with implications far beyond these four walls.
How is it that a virus about which so much has been known for decades—and a public health system whose infrastructure and reach are so renowned—have resulted in an information gap this big?
What kind of impact does misinformation about HIV have on the mental and physical health of people with the virus?
What's being done to address the gap, and how are those efforts working?
What could happen if these efforts slip through the cracks, making HIV treatment less effective?
"We have to realize that HIV is a 21st-century disease," says Alonso. "Don't you understand that it's gaining strength? We know what tuberculosis is—what this, that, and the other is. So maybe let's stop seeing HIV as something that's so small, that we don't pay attention to the way we do other diseases."
This longform piece, published in four parts, was supported by the Internews Health Journalism Network. Learn more about the Nuestra Señora de la Esperanza HIV Home on their Facebook page or donate via SINPE Móvil at 8507-7676. 
*The real names of Sofía and Alonso have been withheld at their request, to protect their privacy and in consideration of the discrimination that is faced by people with HIV in Costa Rica.