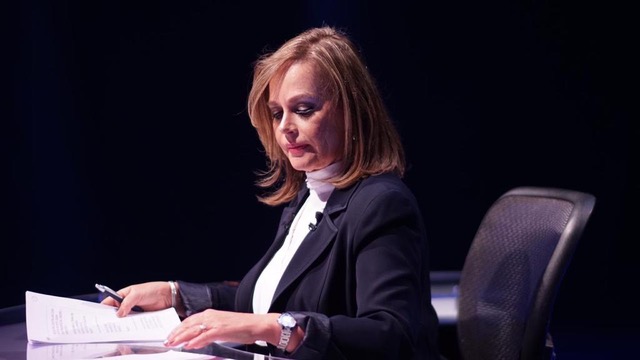 "Mr. President, I know that you don't want to talk about this… but what happened?"
Live television. International viewers. Glenda Umaña of Costa Rica and CNN en Español, across from President Vicente Fox of Mexico. She'd received clear instructions: don't ask about Hugo Chávez. Don't ask about his controversial presence at the Summit of the Americas, or what it was like when the King of Spain asked him, "Why don't you shut up?" This interview is about trade relations between the United States and Mexico. Done and done.
Except it wasn't. In that chair, she remembered one of the things that drew her to journalism, and one of the things that keeps drawing her back. That's the empathy you can find with the person across from you, whether famed or reviled: the chance to step into another's shoes. The empathy you can find with your readers or viewers: imagining what they would want to hear. Imagining what they're thinking, in their living rooms.
She asked. To her surprise, the president was happy to answer, as if he'd been waiting for a chance to unleash his thoughts. A little moment between two people; a big example of what keeps drawing her back. The chance to connect.    
Text by Katherine Stanley Obando, inspired by an audio sent to El Colectivo 506 by Glenda Umaña about a moment that exemplifies why she loves being a journalist. Listen in our exclusive subscriber newsletter on Wednesday for more… and if you haven't yet become a monthly supporter of our women-led, journalist-owned media organization, for and from Costa Rica, subscribe here!
Our weekly Media Naranja column tells short love stories with a Costa Rican twist. During our September edition, "Infodemic," they are focused on journalists' love for their craft.