Chirripó National Park is beloved by those who enjoy hiking and adventure. It's visited primarily by Costa Ricans, but a good number of international tourists also decide to include Chirripó in their journey. While many people know what Costa Rica's highest peak looks like thanks to the thousands of photos taken and shared by people who reach the top, not everyone knows that there are three routes to that peak, and many ways to organize the trip.
Here, we share the stories of these three routes so that when you decide to make your next Chirripó trip, you can choose the route that's best for you. To learn more about the history of the symbiotic relationship between the communities and the park, read "Chirripó and its 13 guardians."
The three trails to Chirripó
To enter Chirripó National Park, founded in 1975, there are three official routes. Each one offers different views, challenges, and costs, and each introduces the visitor to a different group of communities. Therefore, our first advice for people planning a visit to Chirripó is to get to know your three options before selecting a route.
San Gerardo – Base Crestones. The best known of the three entry routes is the route that starts in San Gerardo de Rivas. This community changed its relationship with the mountain as tourism to Chirripó began to grow.
"My father was a hunter who knew the mountain by heart. They were never going to catch him," says David Arias, president of the Chirripó Association of Muleteers, Porters and Cooks, about his father Jorge Luis Arias, one of the association's founders.
"The association was initially created to unite people who were causing some damage," David adds, remembering national park authorities' success in creating agreements with the inhabitants of Rivas and building a relationship between the park and the community that generated much more than the protection of flora and fauna. "My father tells me: 'I no longer had to go to kill a peccary to bring meat to the house. Now I had [another] resource. It was better to go and buy two kilos of [pork] and make some chicharrones."
Tourism focused on hiking Chirripó did not begin to flourish until the 1990s. In 1998, the association, legally constituted in 1996, signed its first agreement with Chirripó National Park (PNChirripó) to provide transportation and porter services to tourists. The organization grew and eventually offered park visitors other services, such as food at the lodge and guided tours.
Since December 2020, following pandemic regulations, more than 6,000 people have visited Chirripó using this route.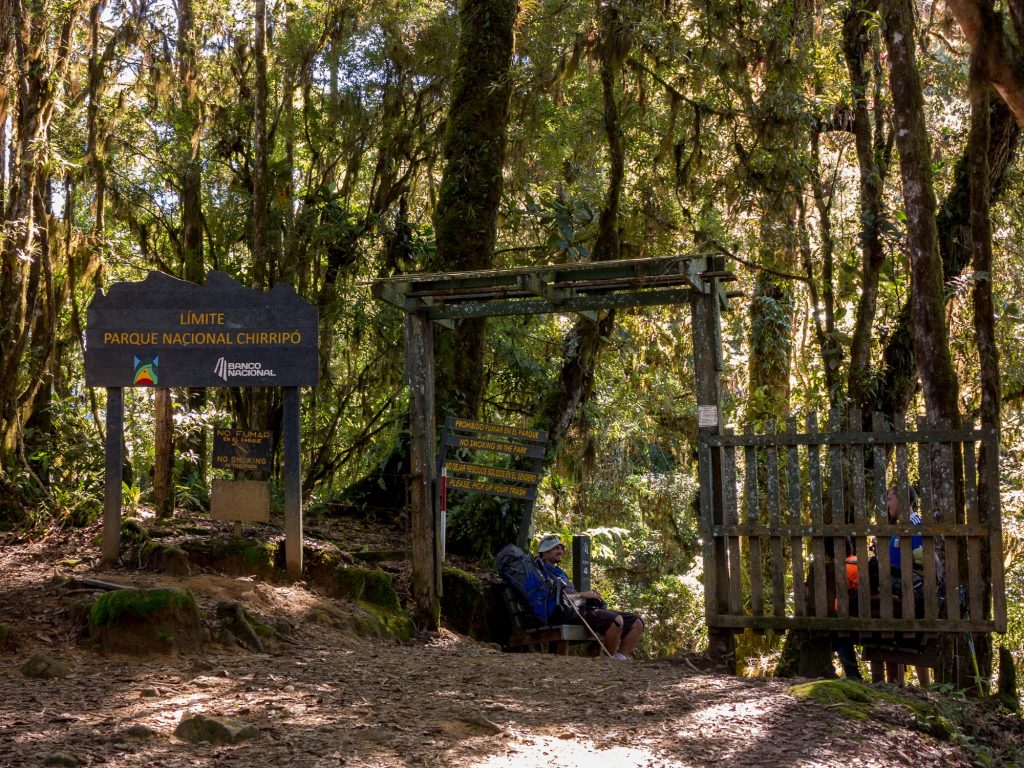 San Jerónimo – Sabana de los Leones – Base Crestones. A new route to the park that opened on January 18th, 2016, starts in the community of San Jerónimo, in the district of San Pedro. Before it reaches Crestones Base, it runs through the Valle de los Leones, or Valley of the Lions.
The Ena Tourism Association (ATURENA), formalized in 2007, is the organization that holds the permit to use this route. The association unites more than 80 affiliates from the communities of San Jerónimo, Fátima, Zapotal and San Rafael, who serve as guides, carry luggage, and provide food, lodging, and transportation by horse.
ATURENA was created after the residents of San Jerónimo complained, in 2005, that Cerro Ena had been put up for sale. This peak, which stands at 3126 meters above sea level, is the town's backyard; it had been left outside the boundaries of Chirripó National Park and the International Friendship Park in error. This sale was illegal: because Ena is more than 3,000 meters above sea level, it is classified as a natural heritage site of the Costa Rican government.
The residents of San Jerónimo have visited Cerro Ena since the 1980s. It was in 2005 that community members decided to develop tourism there.
"We came up with the idea that if some individual wanted to seize something, why couldn't we develop a tourism project while also taking care of the area?" says Alexis Quirós, president of ATURENA.
In 2007, while they were waiting for permission to guide tourism through the new route to Chirripó, ATURENA began to guide hikers to Cerro Ena. There, in addition to improving and maintaining the trail, they built lodging on the top so they can offer room and board to visitors who ask to stay the night.
Between December 2020 and July 2021, nearly 600 people entered PNChirripó through the San Jerónimo-Sabana de los Leones route, either to continue to Crestones Base or as a one-day route. In the same span, Cerro Ena has received 900 visitors.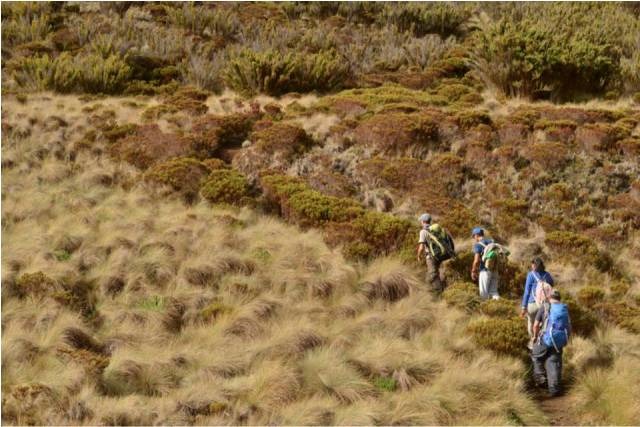 Herradura – Urán – Base Crestones. The third entrance route to the park starts in the community of Herradura, and passes through the Bajo de los Indios (3330 m), where visitors sleep for one night during their ascent. From there, they visit Cerro Urán and then Cerro Chirripó, sleeping at Crestones Base.
"The Herradura route is the most demanding of the three entrances," says Blaine Villareiva on the phone from Paso de los Indios, at a temperature of 8 ℃. "It is the only route in Costa Rica where you can walk at more than 3600 meters above sea level for more than 10 km."
Blaine is the president of the Tourism Committee of the Herradura Integral Development Association (ADI Herradura). Herradura is another community in the Rivas district that has a long-standing relationship with the park.
"My dad took me to Cerro Chirripó for the first time when I was eight years old," says Blaine, who at the end of the tour he is leading at the time of our call, will have climbed to Costa Rica's highest point 341 times.
ADI Herradura has been authorized to guide hikers on this challenging route to Chirripó since 1992, with some interruptions. In 2017, it formalized its current usage permit. To offer services on the route, members of the ADI Herradura must join the organization's Tourism Committee. The committee has 50 members, eight of whom are guides (four women and four men). Four are guide apprentices, and the rest primarily offer transport and porter services. Residents of Herradura have also invested in the construction of booths for visitors, and a restaurant recently opened in the community.
Since December 2020, nearly 600 people have walked this route—either as part of a journey to Chirripó, or to visit only Cerro Urán.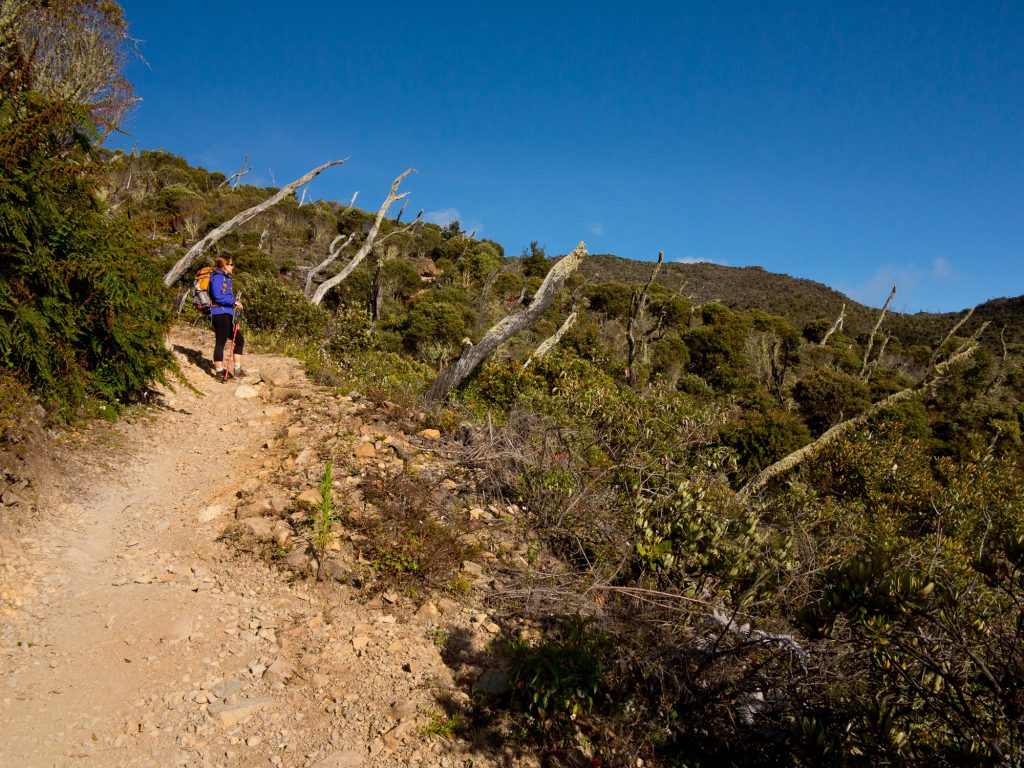 Reservation
The first step to visit Chirripó National Park is to make an entrance reservation with the park administration. That reservation must include all the days that you will stay inside the park and the route you want to take.
The park allows a limited number of daily visitors for each of the routes. This applies both for one-day visits and for visits that include a stay at Crestones Base Camp, for a maximum of two nights.
Starting in 2016, the park implemented an online reservation system, where after creating an account you can choose dates and pay for reservations. However, due to the COVID-19 pandemic, and until further notice, reservations are being made by telephone at 905-2447-747. You can call from outside of Costa Rica at +506 2742-5348. This measure was taken to ensure that base camp rooms can be allocated in social bubbles.
Park admission costs 4,000 colones (approximately $6.50) per day for nationals and residents, and $18 for non-residents. Children between 2 and 12 years old pay 500 colones (about $0.80) per day for nationals and residents, and $5 for non-residents.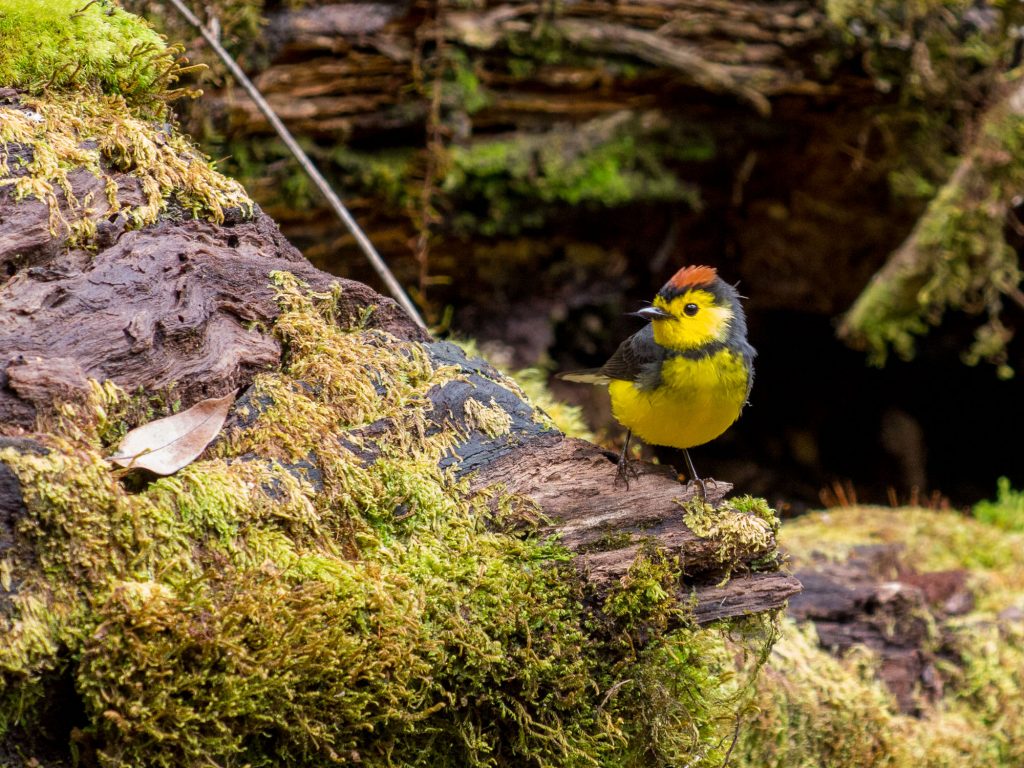 Lodging and food
It is important to remember that to visit Chirripó National Park, you will need to spend the night before the start of your ascent in the community where your chosen route begins. All three communities offer multiple lodging options and small sodas and other restaurants.
If you are going to sleep at the Crestones shelter, all services (food and lodging) are administered by the Chirripó Rural Community Consortium (CRC Chirripó). Once you have made your park entrance reservation, the next step is to reserve and pay for your base camp accommodations with CRC Chirripó.
For those staying at base camp, payment for accommodation is mandatory (21,811.19 colones per night per person, or approximately $35); paying for food is optional, but it is important to mention that visitors are not allowed to cook or heat food inside the shelter. CRC Chirripó offers a varied menu of food at Base Crestones, including breakfast, lunch, dinner, and two types of snacks. Lunch is the most expensive dish (7,051.35 colones per person, or about $11). Food must also be reserved and paid for before entering the park.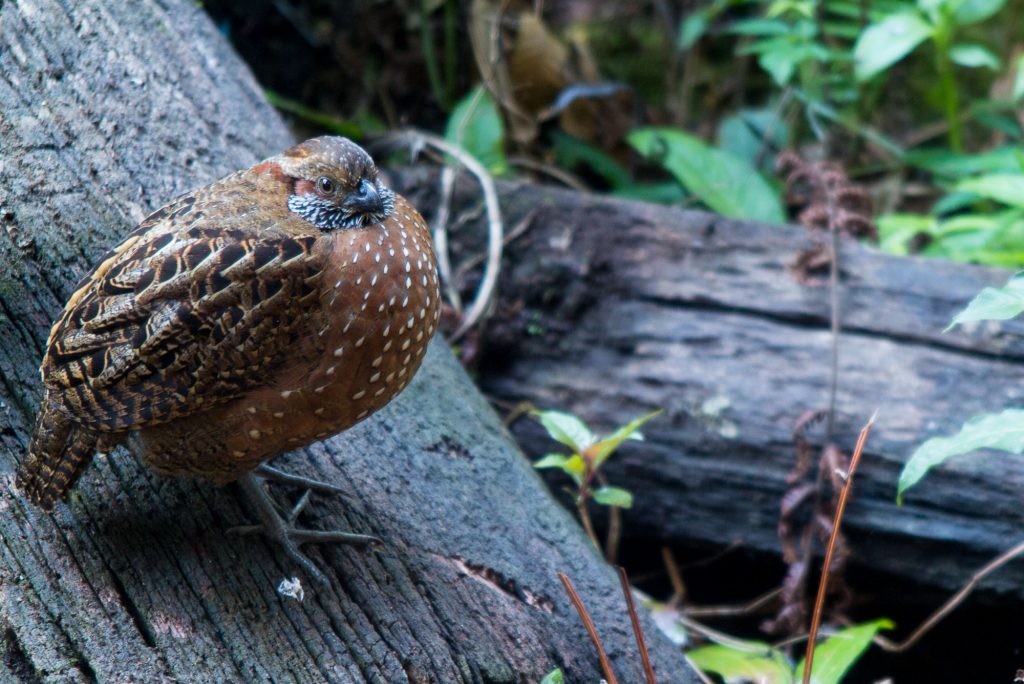 Local Guides
You can enter Chirripó National Park via the San Gerardo route without a guide. However, if desired, you can hire a guide for this route through the Association of Muleteers, CRC Chirripó, or any certified guide from the other communities that offer the service.
Entering the park through the San Jerónimo route must be done with a guide. ATURENA is the organization that has a permit to offer guide service on this trail. Once you have made your reservation with the National Park, you must do the same with ATURENA.
The entrance to the park through the Herradura route also requires a guide, and this service is provided by the Tourism Committee of the Herradura Integral Development Association. Once the reservation is made with the national park, you must do the same with the committee by contacting the committee chair, Blaine Villarevia, at 8540-5714.
The cost of the guide varies by organization and services requested.
Getting there
Your hike will start in the community where your selected route begins, be it San Gerardo de Rivas, Herradura de Rivas or San Jerónimo de San Pedro. All three are located in the canton of Perez Zeledón.
You can reach these communities with any vehicle. You'll need to pay for the parking during the days that you are on the trail. The lodgings in the communities and residents offer the service.
When to go
Chirripó can be visited at any time of the year. The rainy months (AdM aydecember) can be more challenging for the visitor. The dry season months (December toBright) tend to be much colder at night.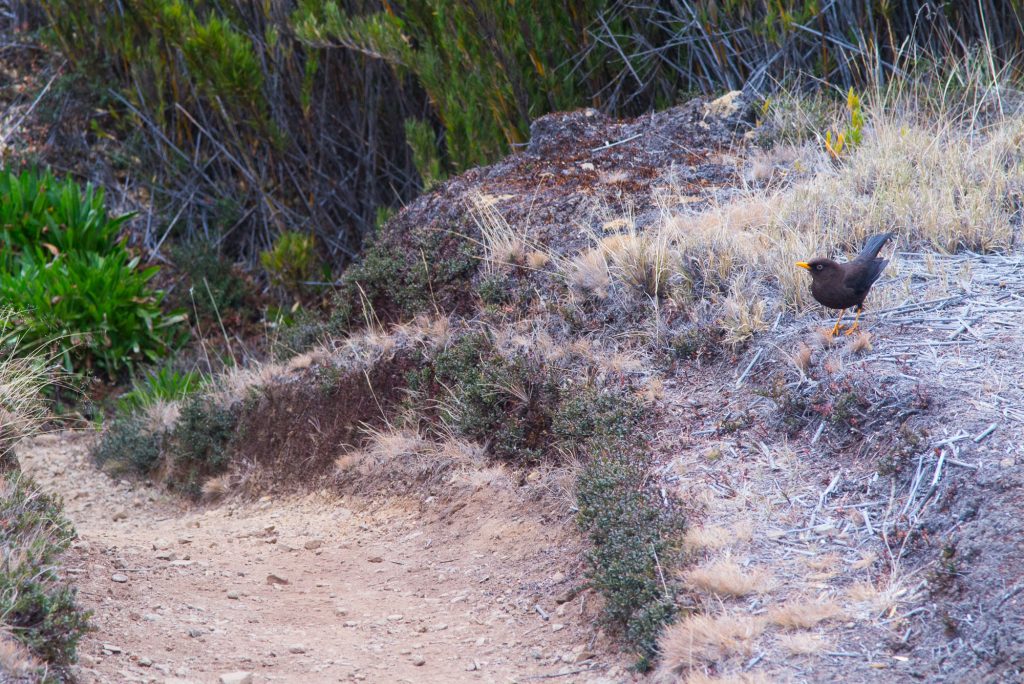 What to pack
It is important to wear appropriate shoes for long hikes; light clothing, preferably quick dry; and gear to protect yourself from the sun, rain, and cold. The latter is especially important because, due to the altitude, temperatures can reach close to 0℃. It is important to bring at least one change of clothes for the hike in case your clothes get wet.
Remember to pack containers for water and snacks (energy-dense and lightweight) during your hike.
Walking sticks can come in very handy.
Be sure to discuss specific equipment and preparation recommendations with your guide based on the route you choose to ascend Chirripó.
All access routes offer the service of muleteers and luggage porters—that is, either a horse or a person can carry your luggage to Crestones Base Camp. This cost of this service varies by route, and you'll need to request this from the organization that operates on your selected route.
Costo
As you can see, visiting Chirripó National Park involves paying for various services. The total cost of your visit will depend on the services you hire.
The mandatory price is the daily admission to the park (again, that's 4,000 colones or $6.50 per day for nationals and residents, and $18 for non-residents). All visitors except those who opt for a one-day tour will also need accommodation at Crestones Base Camp (21,811.19 colones per night per person, or approximately $35). You can review food prices at base camp here.
The costs of visiting the San Jerónimo – Valle de los Leones route are established on the ATURENA website and can be reviewed here.
The costs of the visit through the Herradura – Urán route vary; you can obtain them from the local guide of your choice.