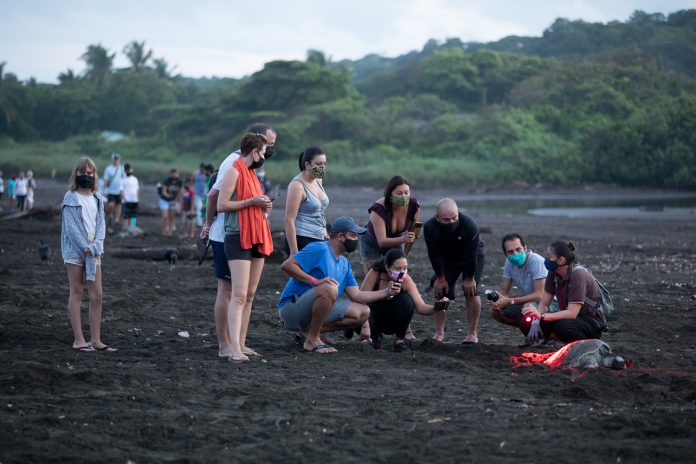 Our recent coverage of community conservation efforts in Ostional, the famed sea turtle nesting destination on Costa Rica's Pacific coast, inspired the reader question: how do I get there so I can see this for myself? 
Here's the very first installment of Tips 506, based on our recent visit and including pandemic-related details. If you're planning a visit, what other questions do you have that we didn't answer below? If you're a seasoned Ostional visitor, what would you add or change? Let us know at [email protected] or 8506-1506.
A global draw. People come to Ostional from around the world to visit the Ostional Wildlife Refuge, which spans 468 hectares of land, 8,000 marine hectares, and 16 km of coastline. It's renowned for the olive ridley sea turtles that nest there throughout the year, but especially during Costa Rica's rainy season, when their arribadas (literally "arrivals," or mass nesting events) can bring hundreds of thousands of turtles to the beach at once.
Your car? 4WD, please. You'll need four-wheel drive (in Spanish, if renting: doble tracción) for this trip, especially in the rainy season… which is when you'll want to go if you're aiming to see some of the biggest arribadas.
When to go: time of year. Turtles nest here all year, but peak nesting takes place during Costa Rica's rainy season (May-November). The biggest arribadas take place during the rainiest months, September-November, although extraordinarily heavy rains can keep turtles away and delay an arribada.
When to go: specific days and times. If your goal is to see an arribada and you have flexible travel dates, you'll want to plan to visit around the time of the last quarter of the lunar cycle; nesting events generally start on the day of the last quarter and can last for 3-7 days. Confusing? The good news is that, since you'll have to visit the beach with a guide (see below), you get up-to-date advice from that person to help you fine-tune your plans. You can also get updates on Facebook via the Ostional Wildlife Refuge or the Asociación de Guías Locales de Ostional (Ostional Local Guides' Association, or AGLO; more info below).
What to pack. To see the turtles, you'll be walking on the beach and, most likely, crossing the river mouth, so bring comfortable shoes that dry quickly (if you wear pants, pick a quick dry fabric for the same reason). Carry an umbrella or raincoat during the rainy season. And if you take the tour in the morning, remember to bring your camera with you: as soon as the sun comes out, you will have great photo opportunities.  
How to get there. There are two ways to arrive. One is through Nosara, although this requires a river crossing, and it is usually impossible in the rainy season (or it's possible in the drier mornings, but not in the rainy afternoons). The other route is through Santa Cruz, heading towards Tamarindo and then towards 25 de abril. Hotel Luna Azul in Ostional offers very detailed driving directions on its website.
Room and board. Ostional is home to various posadas rurales, small hotels, and small, traditional restaurants. Nosara offers more upscale options, and there is also a wide array of options in the direction of Tamarindo and Santa Cruz.
Local guides. Visitors cannot enter the Ostional Wildlife Refuge without a local guide. You have three groups or organizations to choose from: the Asociación de Guías Locales de Ostional (Ostional Local Guides' Association, or AGLO); guides from the Asociación de Desarrollo Integral de Ostional (Ostional's Local Development Association, or ADIO); or the independent guides of Ostional, who, like those in the organizations above, are certified by the Ostional Wildlife Refuge and have the right to take groups into the reserve. Some guides speak English; if you need an English-speaking guide, be sure to request that!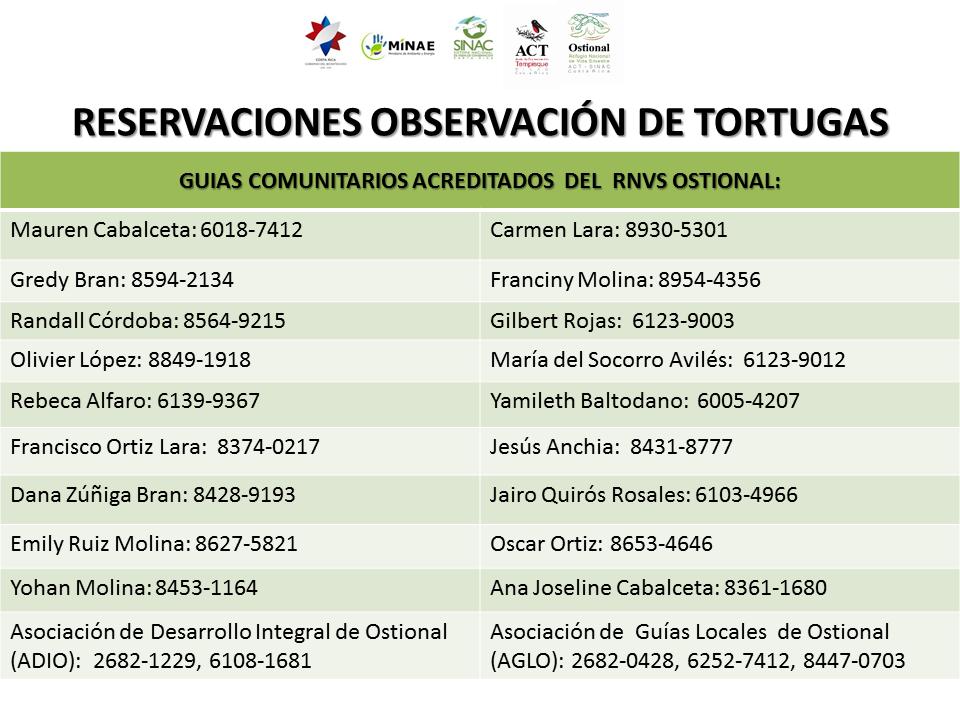 Appointments. You can visit the beach with a reservation. Because of the pandemic, guides are only allowed to bring in groups of up to 10 people during certain scheduled time slots to avoid crowding. Your certified guide will make your reservation for you when you arrange your visit with him or her.
Cost. Entrance to the reserve is free, but you must enter with a local guide. The guide costs $20 per person for international visitors and 4,000 colones for Costa Ricans and residents at the time of this writing.
Why make the trip? Because being a part of this natural phenomenon is like nothing else on earth. A photo is worth a thousand words, and here are a few from our co-founder, Mónica Quesada! To learn more about Ostional and see more of Mónica's photos, read Mónica's piece here. It's part of our August 2021 issue, "Symbiosis."