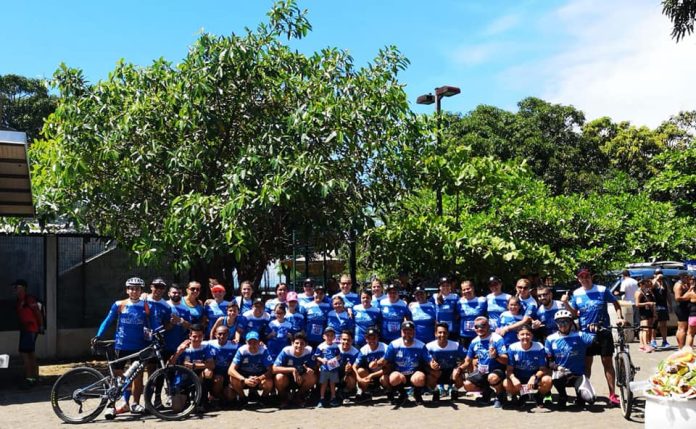 The snap of the tape at the finish line. That tiny silence before the final release, when the ball, the bike, the board, an entire human is still mid-air. We all know what triumph sounds like. We all know triumph follows tenacity.
A grim face at a pre-dawn training. A wrist that swipes sweat to one side. A jaw gritting through an injury. That's what a tenacious athlete looks like. But who else has to hold on just as tight?
Who are the tenacious ones who go unseen? Parents, of course. Some coaches. But also the person who pulled strings for a training space. Who filed taxes for a tiny association for a new sport. Who made a decision deep in a government office that, one day, would let a young person fly high above the waves or the track. They, too, are tenacious. They, too, endure. 
I met one of them at the back of a race pack, among the discarded water cups and impatient traffic cops. For him, tenacious meant never varying his slow pace, much slower than he himself would run. It meant never abandoning the slowest half-marathoners of the day as they groaned through the streets. He coached us to the finish line, even if he'd never met us before. 
The last to finish need fierce support. So, too, do the greatest, the legends. This month, we seek out the tenacious ones, who never relented so greatness could soar. 
Text by Katherine Stanley Obando, inspired by the sweepers from CorRAmos, a running club in Río Azúl, and by the other individuals, clubs, associations, and federations to be featured in El Colectivo 506 this month. Our weekly Media Naranja column tells short love stories with a Costa Rican twist. During our November edition, "Tenacious," they will focus on how nontraditional Costa Rican sports and athletes emerge from the shadows.