At this point in history, so close to the end of 2021, as we prepare for the return of fans to stadiums in First Division games in Costa Rica, it 's time for myths and stereotypes to continue to come crashing down—because sports and sports journalism are fields where women belong.
Neither sport nor sports journalism has to be viewed as a gender issue. I may be wrong, but it's my opinion. I've believed this for years. 
Back when I took my vocational tests before attending university, it was very evident that I had an affinity for social sciences. When I said that I wanted to be a journalist and, what's more, a sports journalist, there was no shortage of people who told me to think better of it.
I was an honor roll student; maybe some people saw me as a lawyer or a doctor, but I wanted to be a journalist and follow the path in which some women had led the way.
Perhaps because they did not appear on television, many are not so aware that this story of women in sports journalism in Costa Rica has been written for years now.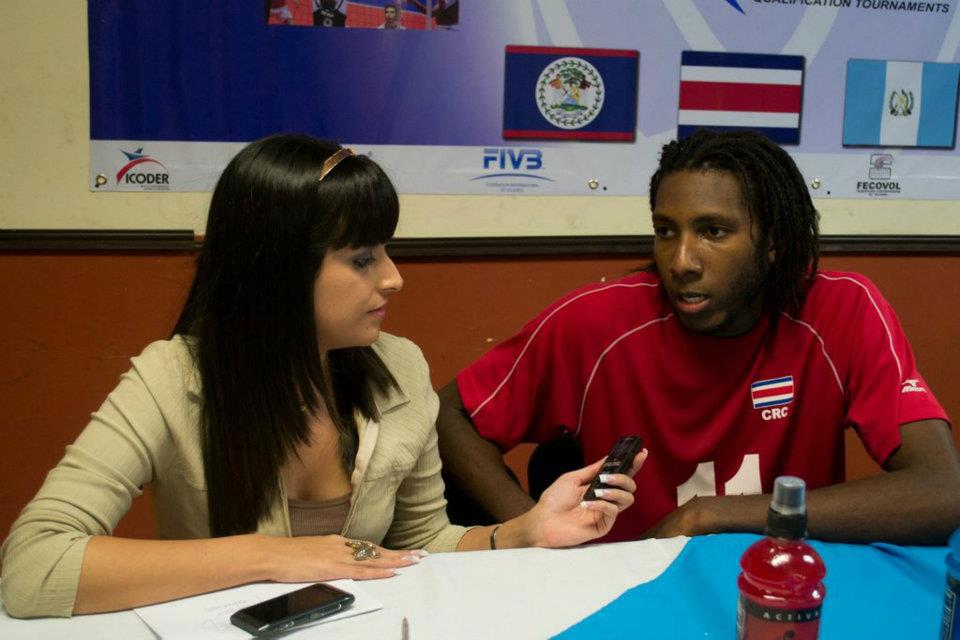 This is a field through which Adriana Núñez, Vilma Ibarra, Yuri Lorena Jiménez and Isabel Ovares passed with great aplomb. They later gave way to more journalists who tended towards sports coverage, such as Adriana Durán, Sandra Zumbado, Susana Ruiz, Kattia Méndez, Mariana Soto , Adriana Quesada, Patricia Durán, Ana Yanci González, Gina Escobar, Kattia Azofeifa, Karol Espinoza, María José Cubero, Andrea Zamora, Adriana Hernández and Fiorella Masís.
Gabriela Jiménez, Irene Chinchilla, Graciela Fonseca, Pamela Solano, Melissa Alvarado, Viviana Madrigal, Brenda Calvo, Elizabeth Armas, Jennifer Hidalgo, María José Fernández, María Fernanda Murillo, Carolina Sánchez, Stephannie Chaverri, Dinia Vargas, Tatiana Cascante, Joselyn Hernández, Ivannia Meza, Valeria Murillo, Mariana Luzuriaga and Milagro Torres.
Fiorella Montoya, Josabeth Azofeifa, Hellen Solano, Gina Martínez, Mariela Sánchez, Viviana Víquez, Verónica Alpízar, Alexa Méndez, Dionni Jiménez, Laura Morales, María José Fonseca, Julieta Cambronero, Keydel Romero, Lady Rojas, Yenci Arroyo, Melissa Molina, Pamela Muñoz, Andrea Salazar, Judith Alfaro, Natalia Segura, Adriana Meléndez, Diana Vega, Vanessa Gómez, Rocío Chacón, Sophia Chaves, Marcela Delgado, Sofía Quesada… and yours truly.
Look at the number of names. What's more, I've probably missed some women in that extensive list who have practiced sports journalism in Costa Rica, and not because they had a pretty face or wore a miniskirt. 
Some of us have had the privilege of staying longer in our field than others. In my case, I graduated very young, and sports journalism has been my only formal work. After working with the Hoy En El Deporte program with Mario Segura, and at Diario Extra thanks to Mario Ugalde, I was hired by AS Deportivo de La Prensa Libre in 2005, and worked there for seven years.
I went on to Grupo Nación when its publication Al Día became Al Día Deportivo. Shortly before that specialized newspaper stopped publication, I had joined the team at La Nación.
There are quite a few of us who, in one way or another, have been linked to sports journalism, but my perception is that it is not a war between men and women. I think it is a matter of reminding all those who need reminding that both sports and sports journalism are also women's issues.
I remember one day a cameraman approached me to tell me not to get too excited, but he knew that a producer had put forth my name to appear on a Sunday football show to read comments.
I had been working for a couple of years by then, and I understood that this job can include different functions, but my reaction was this: I thought that my work as a sports journalist did not have to be limited to reading comments on a program. I can also give my own opinion, report, write, create content and inform, among other things.
I had no reason to get excited about it. I don't know what face I made to the cameraman, but I think he realized that I was not amused.
Men or women, we all have an obligation to inform and not to misinform. In the end, all of us must do our homework in our fields. We must set high standards for ourselves, give our best, and be consistent in a profession that is 100% exciting, but very demanding.
I was trained to expect that one piece is finished as the next begins. I'm used to working that way, and I maintain that rhythm. I was trained under the premise that journalism is practiced 24/7, because the news does not wait—and in this profession, there are no office hours.
It does not mean that it is good or bad. It's just my rhythm: always ready.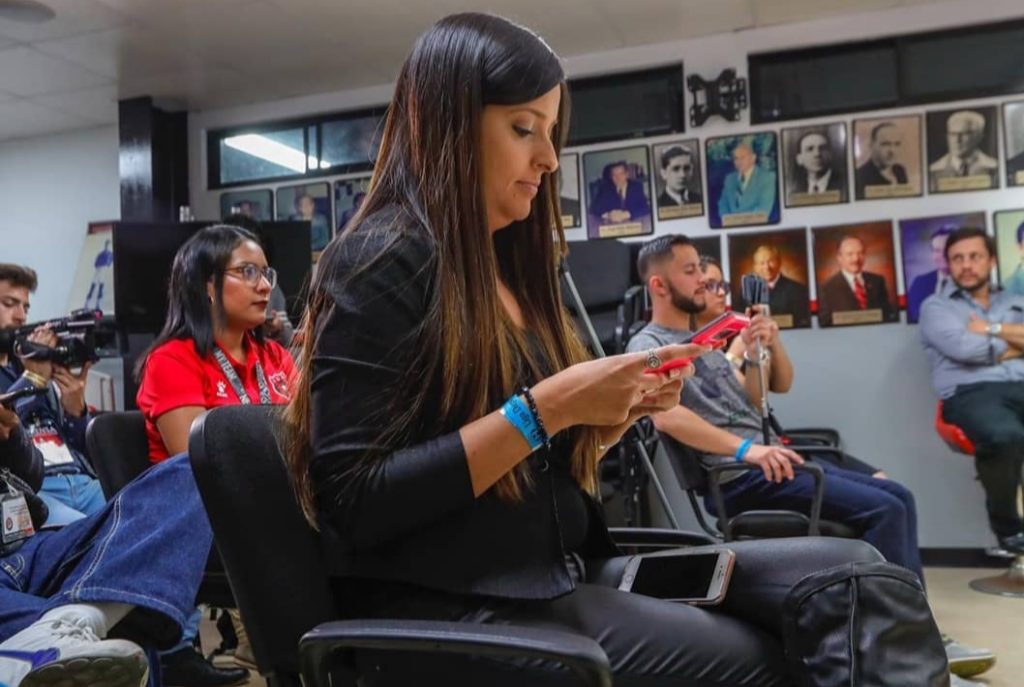 Again, it is not a fight between men and women in sports journalism. At the end of the day, it's as if we ourselves were on the field in competition: our performance dictates the result, making it clear who is good and who should rethink, work and improve.
The same thing happens in sports itself. We are seeing a revolution in women's soccer, which has managed to capture the attention of the fans and, therefore, coverage from the written press, radio, television and websites. This is a presence that has been around for a long time, but was not so visible before. 
For years, the journalist and historian Rodrigo Calvo was in charge of detailed coverage of women's football. I also remember that when Reinaldo Lewis worked at Grupo Extra, he signed contracts with various teams for Channel 42 to broadcast the games.
Women's footballers today have better conditions, starting with the moment in which Shirley Cruz became the first player to sign a professional contract with a Costa Rican team. That led to a historic event: that final in December 2019 when 17,000 fans packed the stands of the Alejandro Morera Soto Stadium, buying their tickets, to witness the women's final between Alajuelense Codea and Saprissa FF.
It was such an impressive image that it was shared around the globe. Even FIFA shared it. Being there, beside the field, covering that game, is one of the most beautiful experiences I have ever had. I was a front-row witness to that real support for those women who were achieving what the pioneers of women's soccer in Costa Rica never imagined.
A fact that is not well known, but is very important to me, is that the first women's soccer team in the country was founded in 1949, under the name of Deportivo Femenino Costa Rica, supported by Fernando and Manuel Emilio Bonilla. That is to say, the fight began more than 70 years ago. The revolution is now visible, but without a doubt, the best is yet to come, both for soccer players and for all those athletes who dream of great achievements.
Great achievements like those of Sylvia Poll, Claudia Poll, Shirley Cruz, Andrea Vargas, Brissa Hennessy, and Leilani McGonagle. The Women's Indoor Volleyball Team, which has participated in two World Cups, and which I had the good fortune of covering in Japan in 2006; or the Women's National Soccer Team, when it attended the World Cup.
I insist that in sports and sports journalism, there should be no gender struggle. We want space and opportunities so that we can develop. It is simply about athletes and journalists, who are good or not, regardless of whether they are men or women, but always keeping in mind that sports and journalism, women belong on the field.
Our November edition, "Tenacious," explores sports and athletes that have emerged from the shadows to attain greater recognition in Costa Rican in recent years. Learn more: