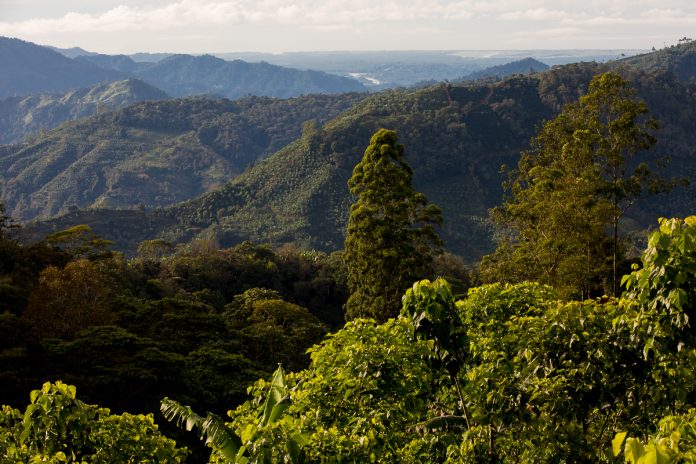 Isn't it lonely work, starting a media organization, striking out on an untested path?
Not if you carry a mentor with you.
Helen carries Laura. That's the journalist who, at Channel 13, helped Helen expand her horizons and raise her game. With Laura, she learned more about how to investigate, question, analyze, reflect; how to apply what, here, is called malicia indígena, trusting one's instincts when they run towards suspicion, looking twice at each assertion; how to facilitate discussion that's open, profound and fair; how to look beyond the headlines for a human connection. 
In the end, looking for that human connection led Helen all the way home. It led her to leave the city behind and head back to the mountains of her birth and childhood. It led her to take her work to the next level by creating her own media organization. There in the heights of Los Santos, she started her own uphill battle.
The crisis in our industry kicked thousands of journalists out of their crowded newsrooms, and COVID-19 kicked out thousands more. By choice, by force, by pandemic protocol, so many now do their work alone, from kitchen tables and bedroom perches. Isn't it lonely work? Not if, like Helen, you've discovered this: that you can lose your coffee breaks and lunch chats, your desk and your press badge, but your mentors will remain on your shoulder and in your ear. 
Our friends from years gone by still guide our pens and lenses. They remind us that we're not inventing fire: we're part of a crowd of thousands with our hands uplifted, carrying a torch.
Text by Katherine Stanley Obando, inspired by the story of Helen Naranjo about how she benefited from the mentorship of fellow journalist Laura Martínez when they both worked at Costa Rica's public Channel 13. Helen has since founded Los Santos Digital, featured in this coming Friday's report. Our weekly Media Naranja column tells short love stories with a Costa Rican twist. During our September edition, "Infodemic," they are focused on journalists' love for their craft.