The fashion industry is one of the world's worst polluters. It is produced on a massive scale and in less than ideal conditions. However, a Costa Rican designer is working on the forefront so that, without sacrificing her art, she can create sustainable fashion and help reduce this environmental impact.
Nicole Madriz studied fashion design and is the founder of the Costa Rican brand Selfmade. Her approach to the use of natural textiles and sustainability stems from her personal story.
"I grew up in the countryside. That's where I chose respect for nature, and more importantly, I think it is what made me fall in love with fashion, with the processes behind each piece in a store or catwalk," she says. "Telling the story of all the people behind that production."
But another aspect of her life was also decisive: she began to suffer from atopic allergies caused by synthetic or mixed fabrics.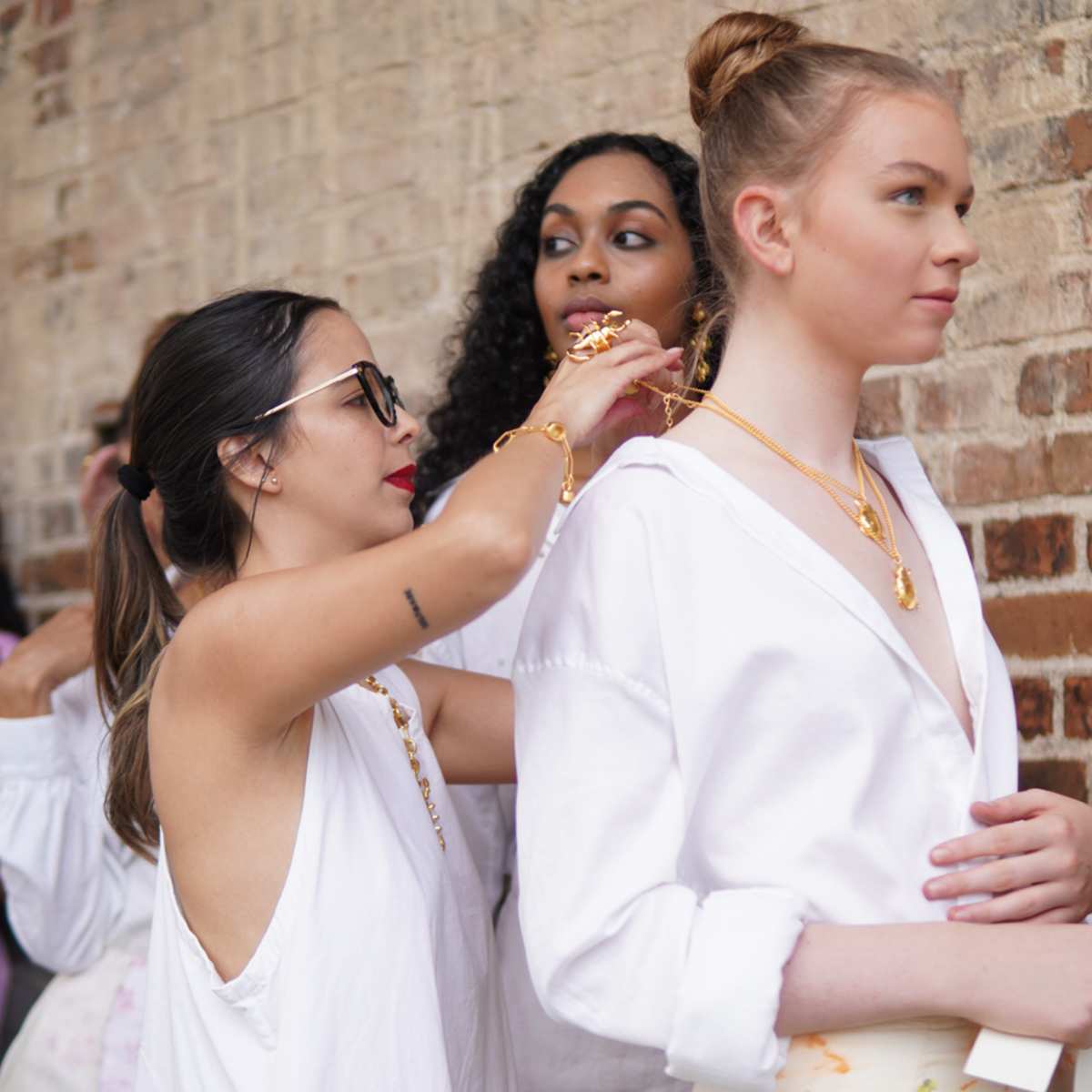 That allergy was so strong that it could be triggered not only by the clothes she wore, but also by the fabric she worked with and that, as a fashion designer, she had to continually manipulate and sew. Atopic Contact Dermatitis (DAC) is produced by a reaction to the chemicals and synthetic materials present in the fabric and in industrial dyes.
As part of her research, Nicole discovered that the use of natural textiles was key—but the conditions in which they are imported into Costa Rica do not result in labeling specific enough to determine their quality and origin. She realized she would have to import the materials herself in order to be sure that they were totally natural materials, with no synthetics mixed in. She began to work on the production of two natural dyes to use in her creations: azul de mata and avocado seed.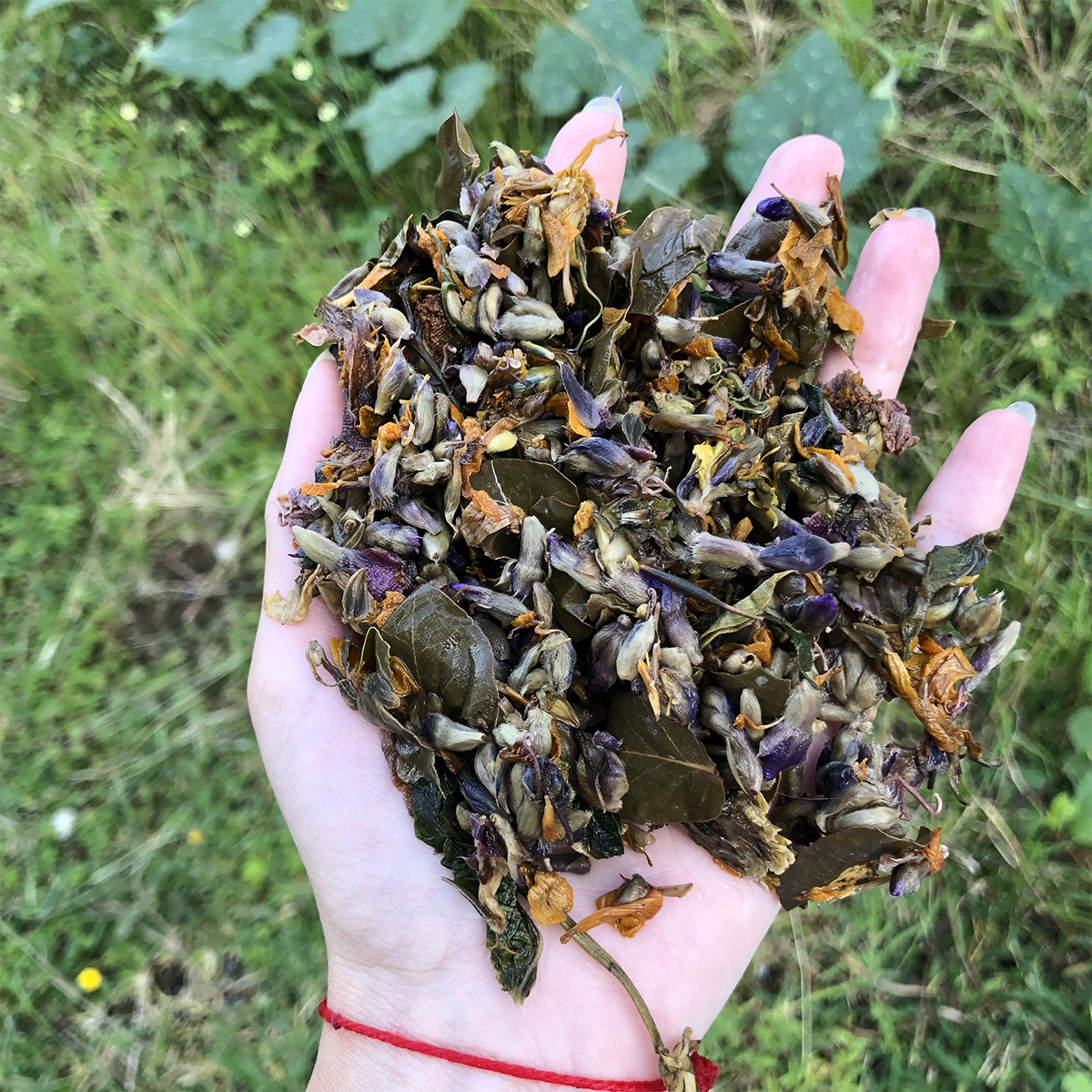 According to the NGO Fashion Revolution, the use of industrial dyes is responsible for 70% of the damage to the Yangtze River, where more than 40% of China's textile production waste ends up.
And another organization, Sustain your Style, states that 20% of industrial water pollution is due to the use of synthetic textile treatment—just as 20,000 tons of dye waste are dumped into the water each year. They also state that for every wash of synthetic fabrics like nylon and polyester, about 700,000 microfibers are released into the water.
So far, Nicole has successfully used achiote seeds, avocado, onion skins, hibiscus flowers, and even mango leaves in her work. As for the fabrics, she has incorporated cotton, linen, silk and hemp.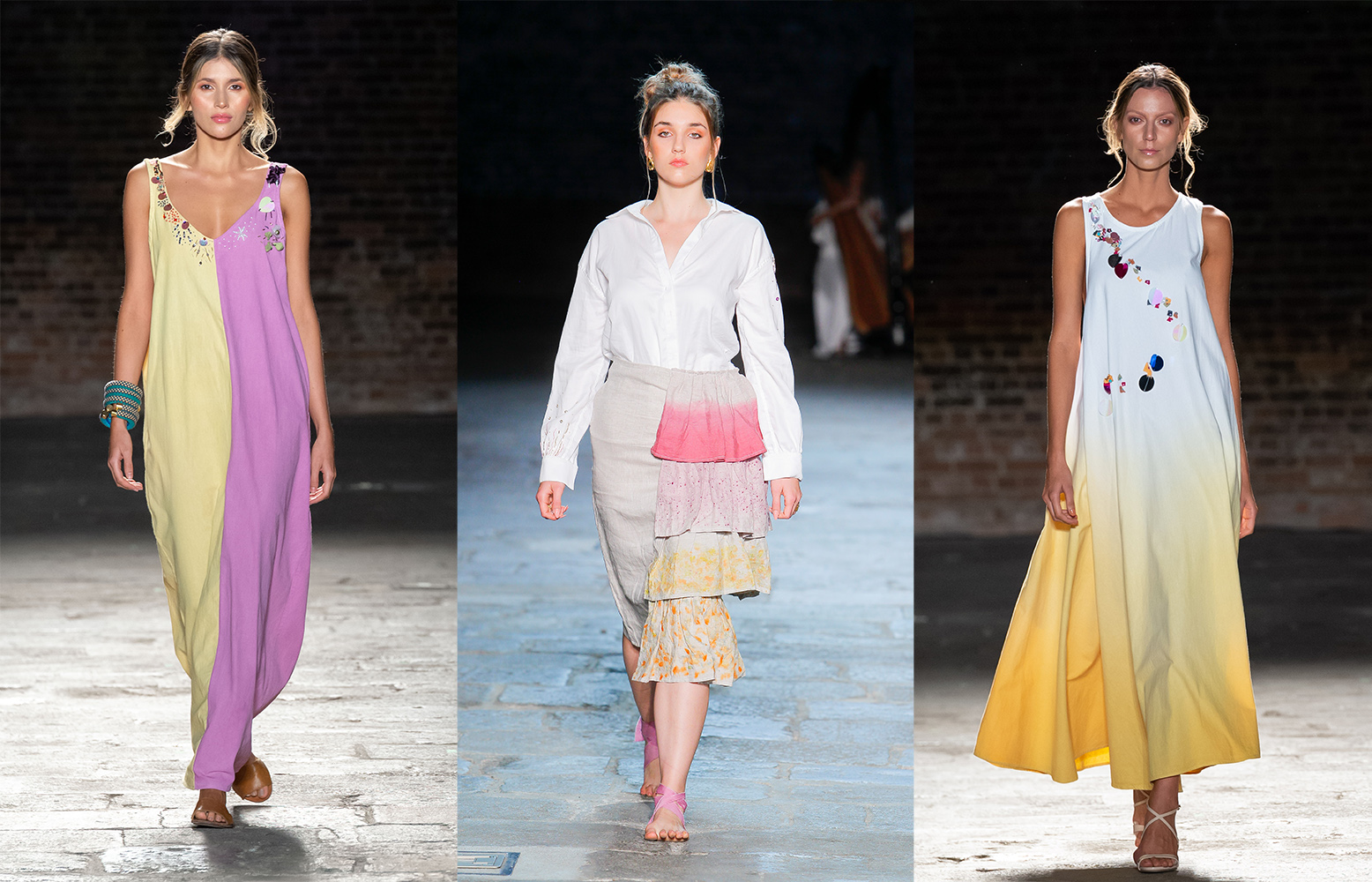 Selfmade falls into the category of "slow fashion": fashion that is subject to fewer processes and is designed to last much longer. Slow fashion customers are interested in the way clothes are made and in learning how to care for them properly.
For this Costa Rican designer, the road has not been easy. The high costs of quality materials are increased by scarce local supply and high import costs. In addition, production methods for these pieces require specific training on how to treat the fabric and dye it. All these factors, added to the costs of production on a smaller scale, pose a challenge for the profitability of the business.
Nicole maintains that "looking outside" for validation is of no use to her because her business model is different: "Not everyone cares about the environment. For customers who are looking for that, yes, they see an alternative in the brand."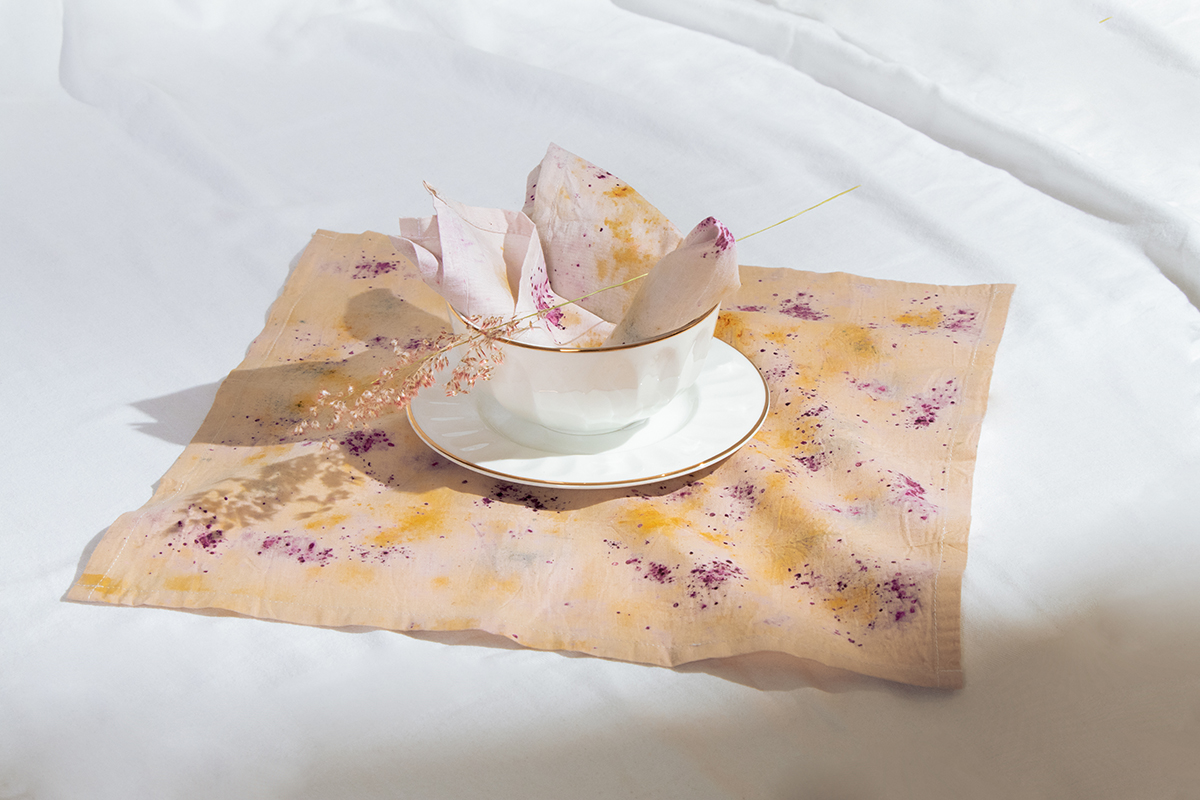 To improve the performance of her company, she emphasizes basic garments that can be sold throughout the year and combined with other garments, as well as the design of capsule collections where  the garments share similar techniques and designs. Selfmade also offers collections of accessories and garments that are made to order. These various categories allow the company to keep their customers' interest.
Nicole says that she's learned many lessons from the processes, paperwork, and business development that represent a challenge for any Costa Rican entrepreneur. In the case of Nicole, these challenges are multiplied because the country's fashion industry is still in its infancy.
She says one challenge, given her artistic training, was figuring out how to focus in the early days of the company on creating the garments, and  learn to delegate administrative tasks to others. Another fundamental element was gradually teaming up with people who are very good at what they do so she could focus on design and innovation.
Another limitation is that in Costa Rica, it's hard to find trained workers in the fashion industry. In the case of the Selfmade brand, training is required to learn how to dye with natural products and to embroider, a feature that sets many of its pieces apart.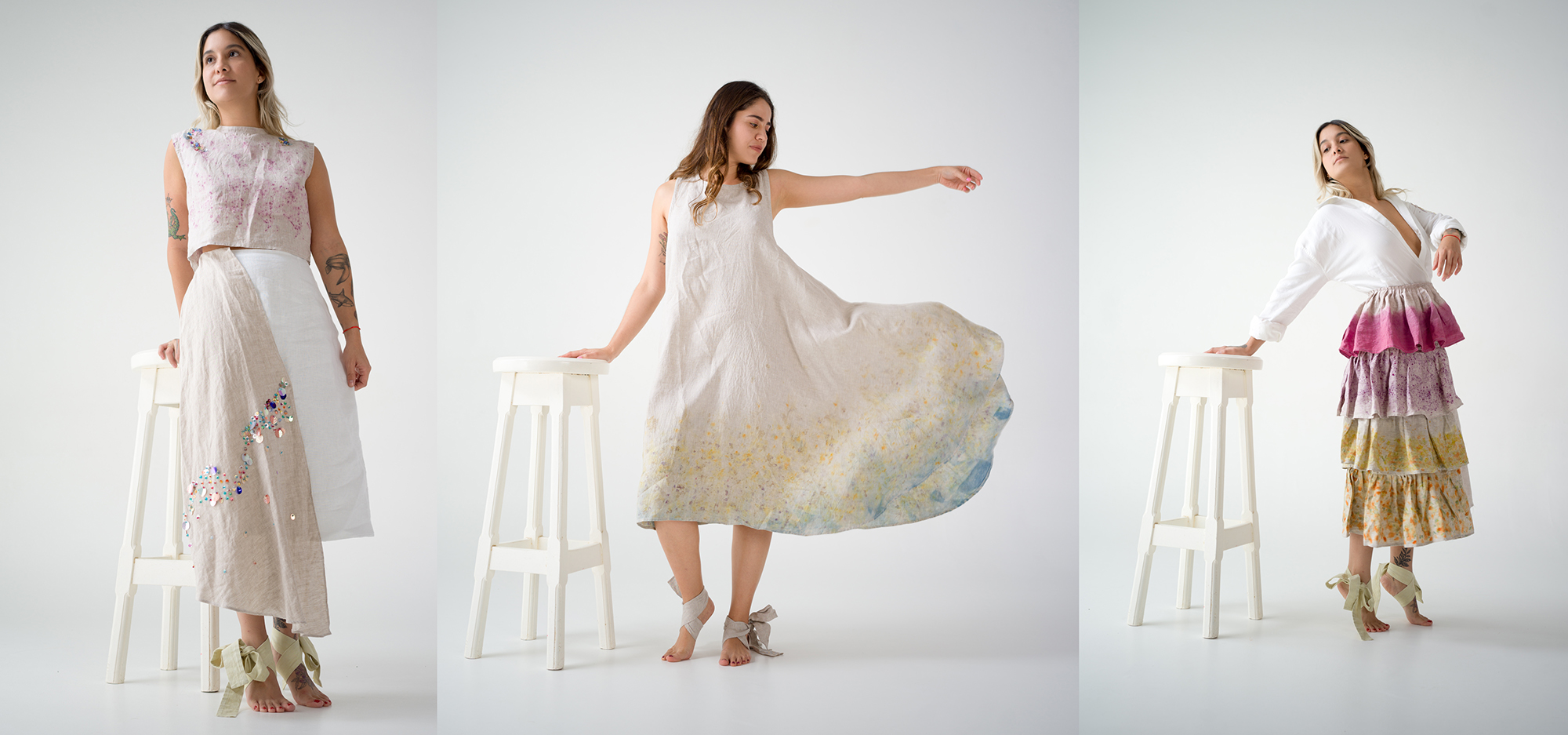 Nicole does not have metrics to show the impact of her brand, since only in Europe have regulations recently been put in place to force designers to incorporate sustainability into their clothing. Because fashion production is so new in Costa Rica, there are no entities that measure or regulate the sustainability standards, the designer explains. 
However, one specific impact she can point to is that since 2020, Nicole has set out to make a positive impact by reducing Selfmade's carbon footprint that Selfmade. The brand contributes to tree planting efforts,  and is responsible for the planting of 350 trees in Costa Rica so far.
From her workshop in Heredia and a piece of land in Turrialba, Nicole dreams of her brand inspiring other designers; helping customers think more deeply about what they consume, and how the clothes they wear are made; and, above all, helping Costa Rican fashion offer an alternative to the world, focused on quality and care for the environment.
This story was developed and published through a partnership between El Colectivo 506 and PopNews. The initiative, organized by PopNews, an organization dedicated to sharing outstanding solutions journalism, invited journalism students to submit proposals for stories to be edited and published at El Colectivo 506.