"I grew up with no problem, my parents raised me with a mentality that there was nothing wrong with me," says Camilla Haase, a Paralympic swimmer who has represented Costa Rica at Rio 2016 and Tokyo 2020. "I learned to do anything my way—to adapt it for me."
That's what competitive sports practiced by people with disabilities are all about: the same level of demands, rigor and competitiveness, but adapted to the athletes' specific conditions. This can range from adjustments to the rules, to instruments or equipment.
"At six months [after the accident] I started with my first adapted sport, which was basketball," says José Pablo Gil, a Paralympic tennis player who, due to a spinal injury suffered in a traffic accident at the age of 21, cannot move his legs.  
José Pablo was already a successful conventional tennis player, ranked #1 in Costa Rica on several occasions. However, it took him nine months to pick up a racket again after his accident: "It was one of the worst feelings."
"I did not know that Paralympic sport existed," says José Pablo, who, thanks to the support of the Tennis Federation, was able to start training in a wheelchair for adapted tennis 11 months after his accident. "Sometimes, even people with disabilities do not know that. They are in that world and they don't even know that there are opportunities."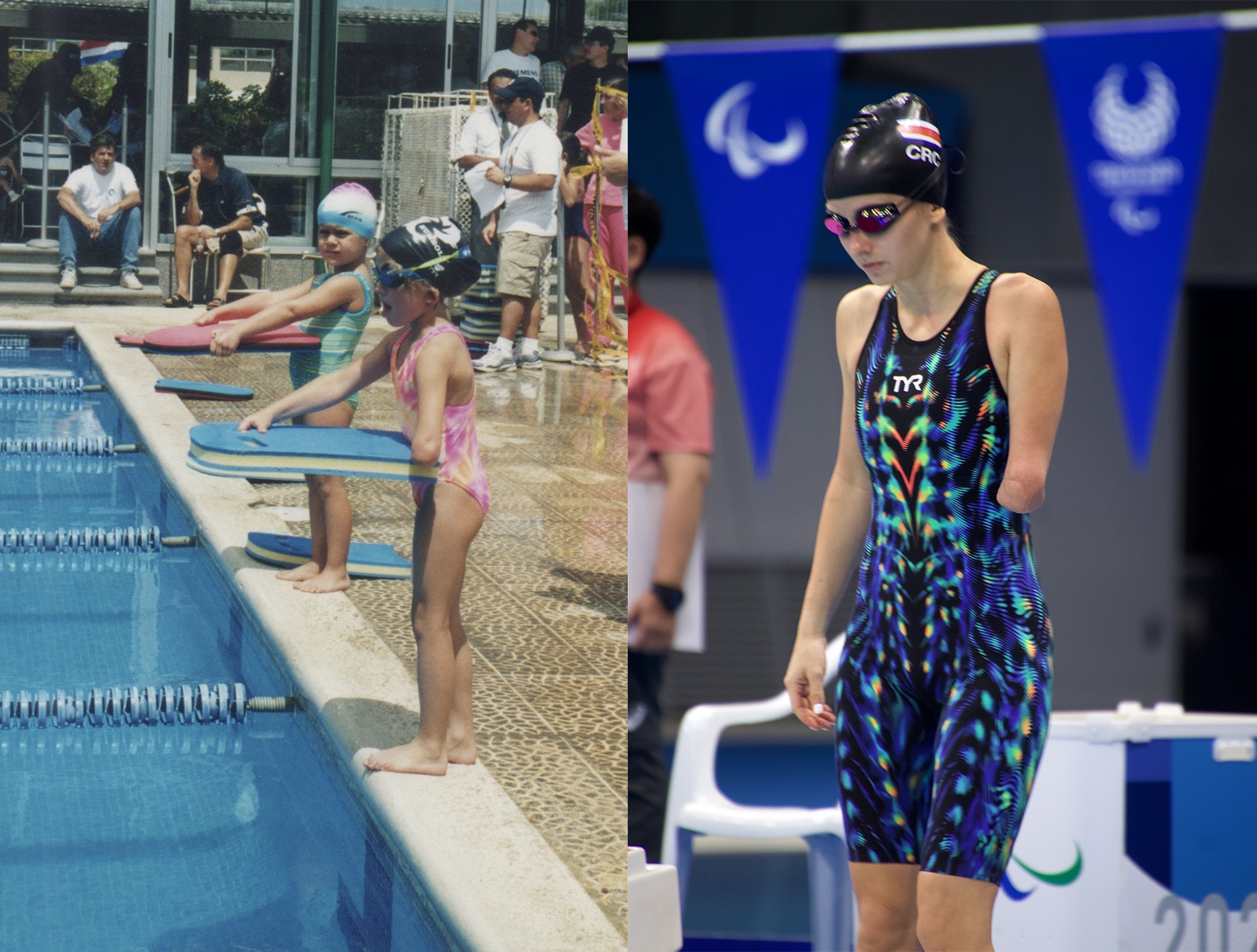 José Pablo went through a difficult process of adapting to his new way of life, unlike Camila, who learned to live without her forearm and left hand as a baby.
"I realized how difficult and how bad Costa Rica is. How badly we treat people with disabilities is. How little is said about it in elementary schools, in high schools," says José Pablo. "It's complicated: the sidewalks, the streets, the respect people have for us. Many of us want to get ahead and many of them cannot because they won't let us."
José Pablo's determination led him to win his first professional tennis tournament in 2017. 
Camila's determination led her to train and participate in conventional swimming competitions starting at the age of three; she began participating in Paralympic competitions when, at 15, various coaches suggested she do so. A year later, she became the first woman to represent Costa Rica in a Paralympic competition.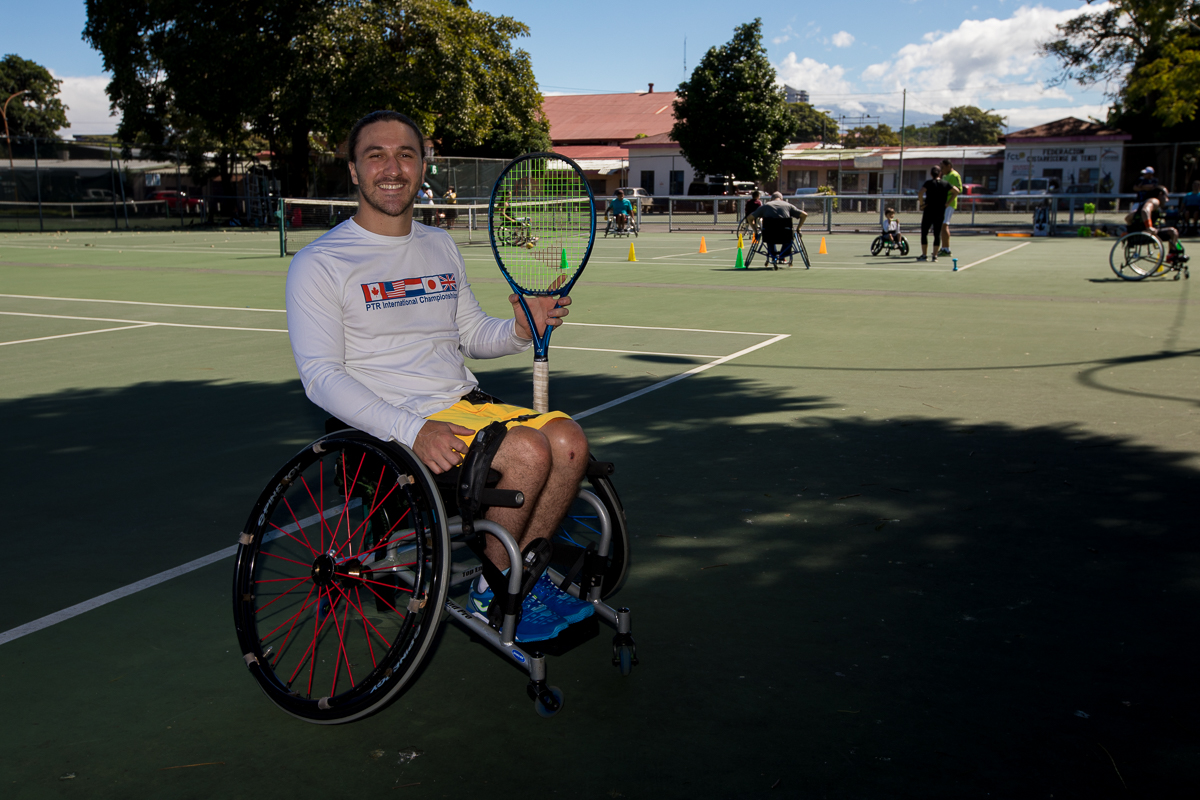 "It's the opposite," Camila says of the myth that Paralympic sports are less demanding. "It is the same determination, the same effort, the same passion. We win the same medals, we climb up in the ranking."
"There is no difference between a conventional athlete and a parathlete," says Jose Pablo. "I know how difficult conventional sport is. I respect all the athletes in Costa Rica so much because I lived both realities. When you look at it, the last Olympics showed something very clearly: we receive much fewer resources, we have less visibility, and we get more results."
According to Andrés Carvajal, president of the National Paralympic Committee and the Costa Rica Para Sports Federation, para sports and Paralympic competitions should be seen as just one more category: just as a sub-20 team does not compete with older teams, those for athletes will not compete with conventional athletes. However, they meet the same demands.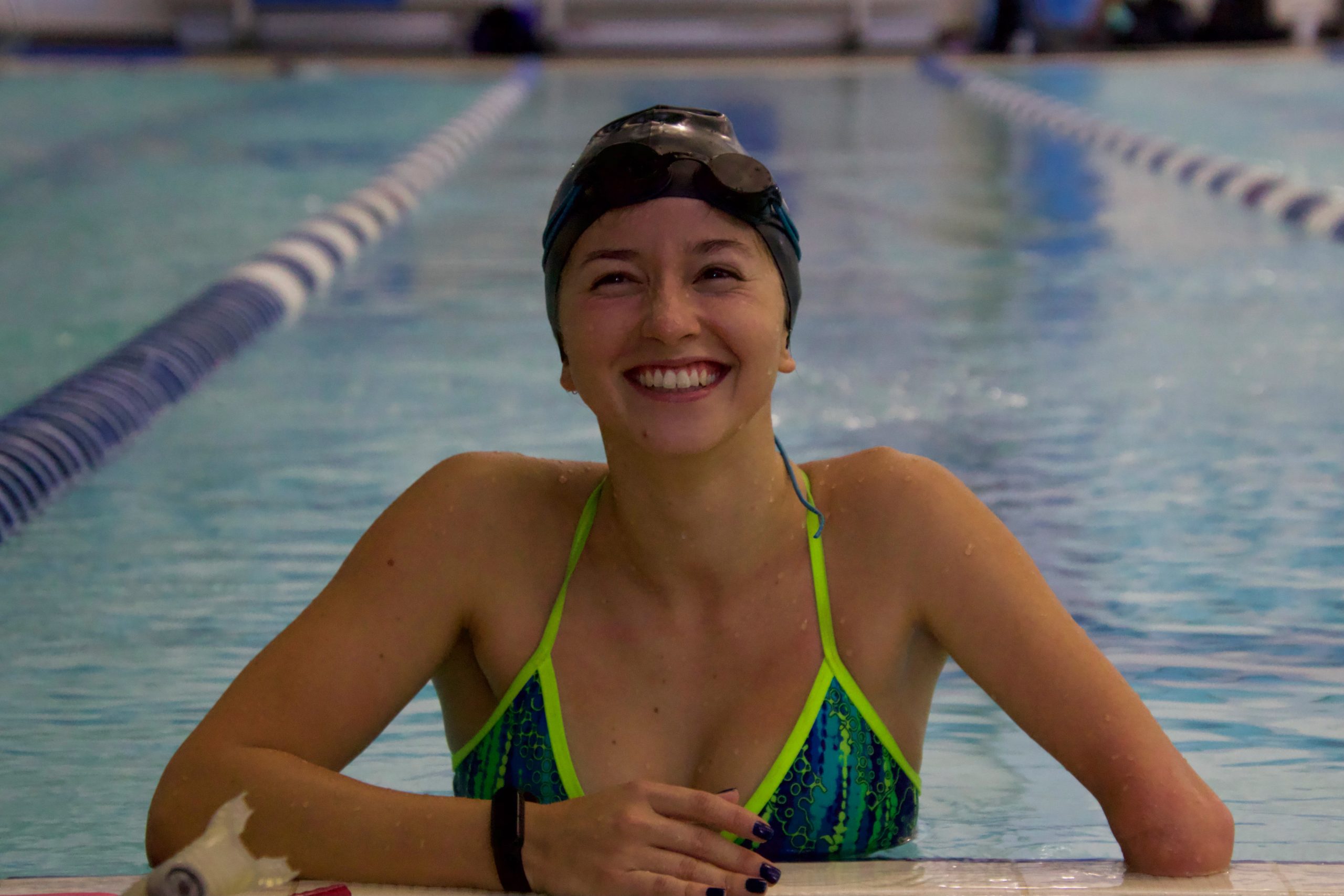 Adapted sports in Costa Rica
It wasn't until November 5th, 2019, that Costa Rican laws finally recognized and supported sports and recreation designed for people with disabilities. This change took place because of the "Reforms for the Inclusion of Sports and Recreation for People with Disabilities" as a part of Law 7800, "Creation of the Costa Rican Institute of Sports and Recreation and the Legal Regime of Physical Education, Sports and Recreation."
The INEC-CONAPDIS National Survey on Disability indicates that 18.2% of people over 18 years of age in Costa Rica have some disability, and 14.4% of Costa Ricans have a severe disability that can generate some dependency.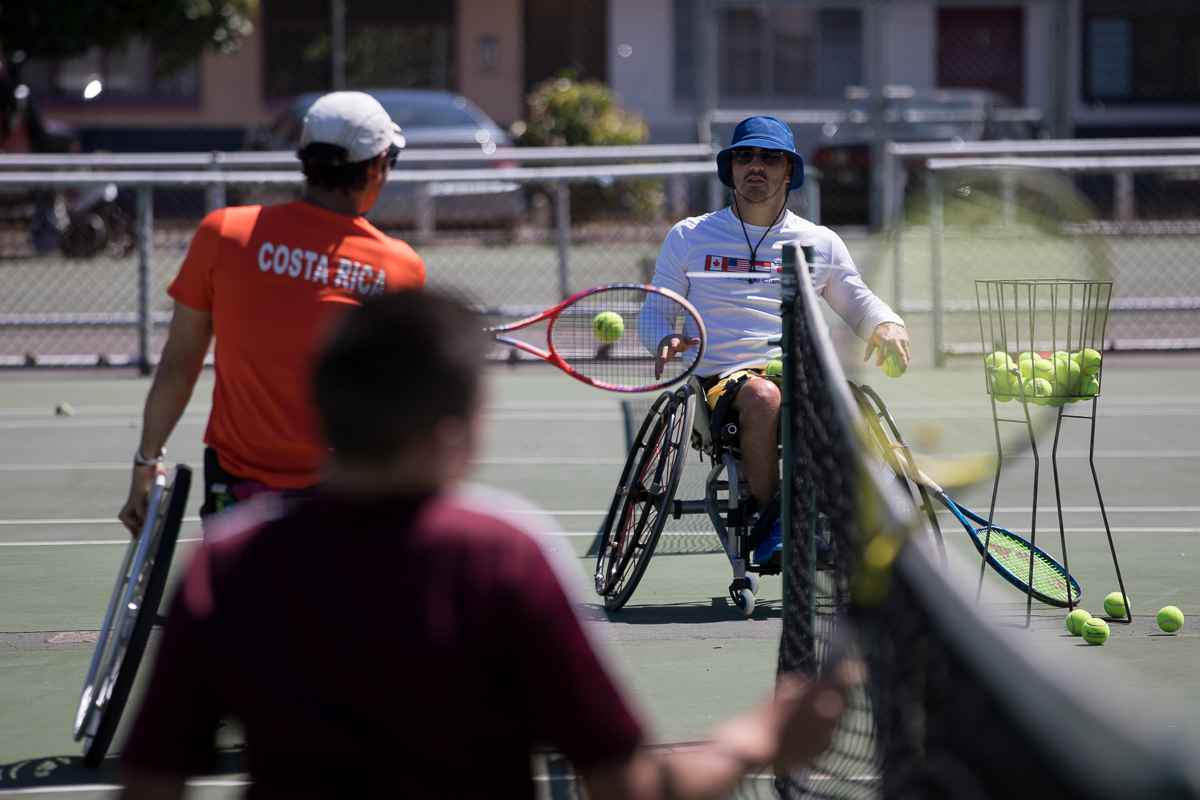 For Andrés—who, in addition to directing the Paralympic Committee and the Para Sports Federation, works as a physical therapist—para sports are an opportunity to generate capacities and independence in people with disabilities. 
He has worked at the National Rehabilitation Center (CENARE) and at the Trauma Hospital of the National Insurance Institute (INS), where he has helped generate sports programs. He says that the number of disabilities in Costa Rica increase daily, due to traffic and work accidents. 
According to Andrés, people who are hospitalized for an accident that causes a disability should be approached with information to help them start practicing adapted sports that allow them to improve their independence. However, this does not take place in all of Costa Rica's hospitals. And even when a patient leaves the hospital environment that does offer that information, such as CENARE or the Hospital del Trauma, there is another actor that will determine that patient's access to sports.
"That person who is born or acquires a disability is in a community, a canton, so who is the other agent? The Cantonal Sports and Recreation Committees," he says. "There is a void there. Sport is for everyone, not just for national games, for housewives or the elderly.
"We began to strengthen these initiation processes at CENARE and the Hospital del Trauma, and then what happens? That person would say, 'I'm going home next week,' and [we ask] 'Where do you live?' 'In Los Chiles.' Diay, we lost that person completely because we don't have a branch that is replicating what we are doing [in the hospitals], "adds Andrés. "The issue of involving cantonal committees becomes important, because by law, by obligation and by right, they have to generate this type of space. As of today there are 83 cantons in the country. The question will be, do all 83 cantons have knowledge of that? No."
One of the cantons that has generated this space is the canton of Paraíso de Cartago, east of San José. In September of this year, the Paraíso CCDR approved a budget for Erick "Chan" Quirós Brenes to lead a team of parathletes for four months. This decision provided new support for work Erick has been carrying out since 2015.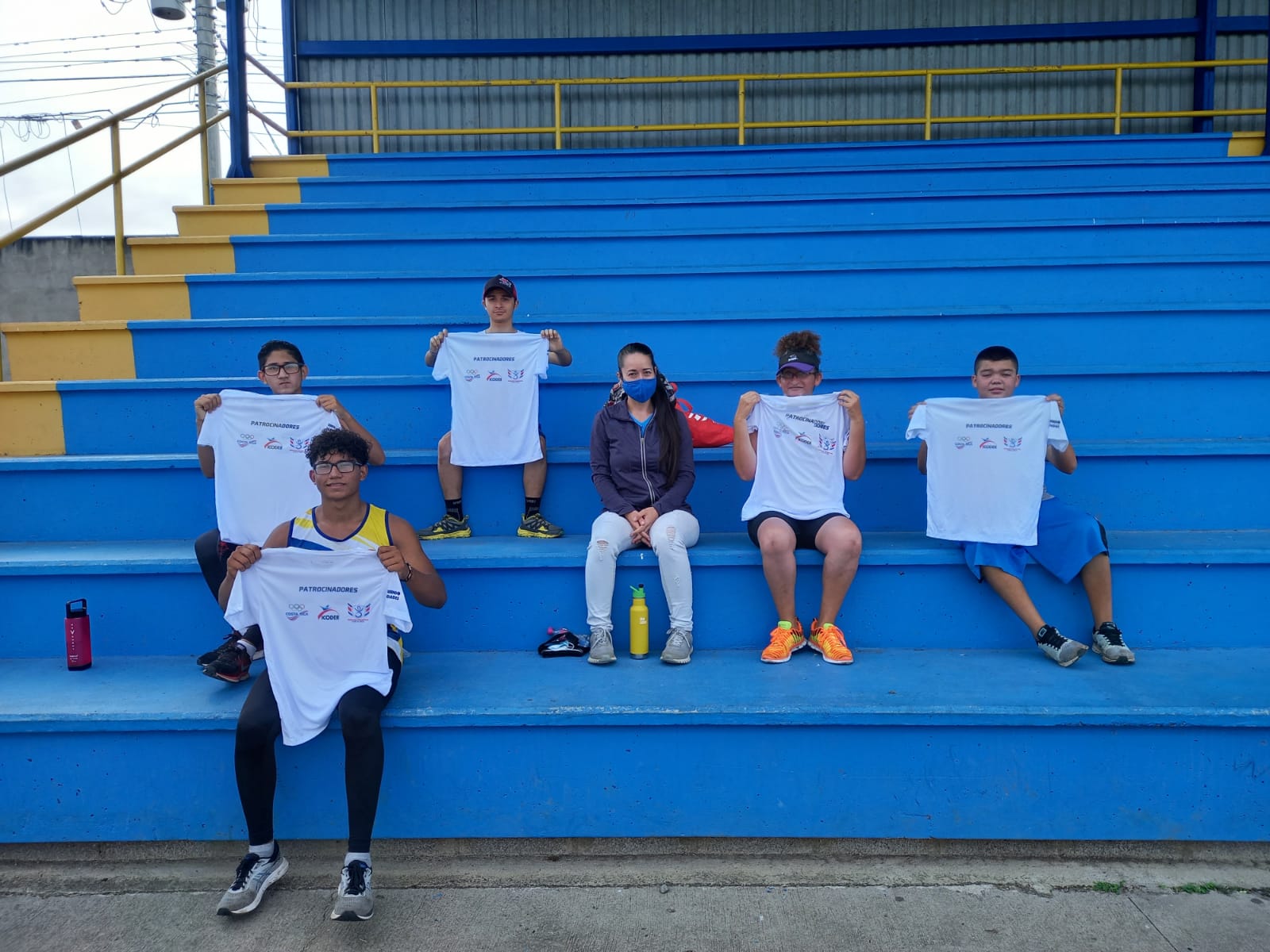 Erick is a PE teacher at the Liceo de Paraíso and Liceo León Vargas in Juan Viñas. He also  founded the CDR Paraíso track and field team in 2014, and became the coach. In 2020, he resigned from that position to dedicate himself completely to training para athletes, who had been participating in the canton's conventional athletics program since 2015.
The team that Erick now officially trains has 15 athletes "and [the number] is rising," he says. The athletes that make up the team have visual and intellectual disabilities, and cerebral palsy (CP). One of the athletes is a 7-year-old boy with 97% blindness. 
Although Erick is training his athletes so they can eventually compete and represent their canton in para sports competitions or Special Olympics, he knows that his work has a bigger impact.
"We are working on them so that they are functional, so they can handle themselves well," says Erick, "and so that afterwards they make sport part of their lifestyle, using it as motivation to keep going."
Five of the team's athletes are waiting for their functional classification—that is, they will be examined in physical and emotional categories to determine and formalize which category of para sports and Paralympics they can compete in. This type of classification allows the athletes to be organized according to their disabilities so that they compete under equal conditions.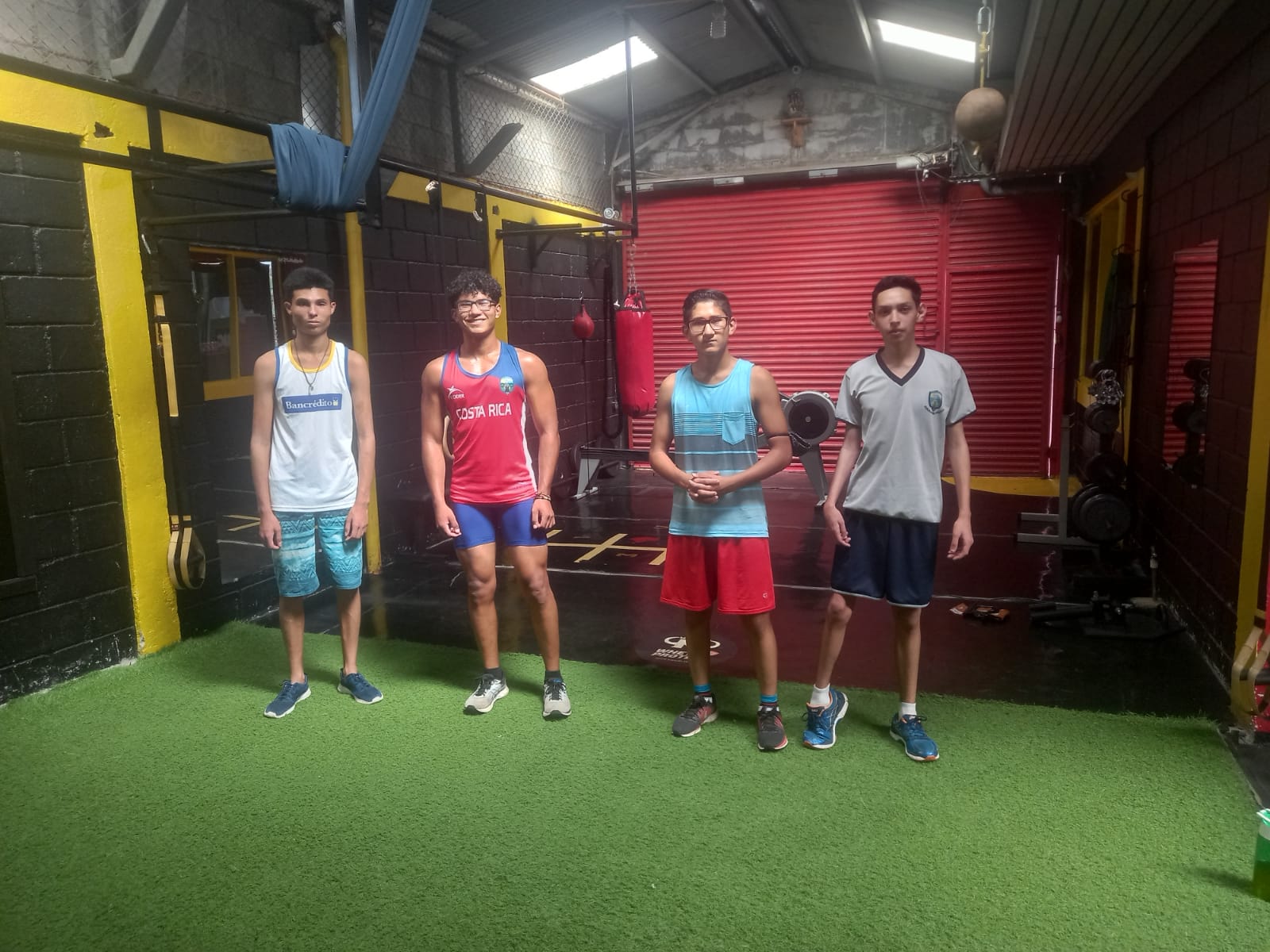 One of them, Jean Carlo Vasquez, is 17 years old and is a resident of Laguna in Paraíso de Cartago. Jean Carlo is visually impaired and hopes to obtain the functional classification T13. His training focuses on the 100m and 200m sprint competitions. According to Erick, Jean Carlo's times, even without the functional classification, already rank him 14th in America in the T13 category. Erick hopes that once Jean Carlo can compete officially, he will be able to qualify for the Paris Paralympics in 2024. 
"We separate those who we train more for performance, or more for recreation," explains Erick, since all the participants in the program are not there to be high-performance athletes like Jean Carlo. Many do it for the physical and emotional benefits. Other athletes seek to participate only in the Special Olympics (which focuses on children and adults with intellectual disabilities), not Paralympics.
The official support that Erick and his team have from the CCDR of Paraíso is recent, and also finite, since a new budget allotment must be made in 2022. 
"This work has been done for them ad honorem for a while, to be honest," says Erick. "It wasn't until 2021 that they opened the door for us, and even if they don't hire me again [in 2022], the important thing is that the project does not fall and continues to grow." 
Erick hopes that when the canton's elementary and high schools return to normal, they will find more students with disabilities who want to join the team. 
The attitude of Erick and the leaders of his community is not the norm. 
"There is a lack of movement and interest," says Erick about why there are no more programs like his in Costa Rica's other 82 municipalities. "Each municipality has its office or department to support people with disabilities, but if no one promotes it or if they do not carry out the project, no one moves."
"As a teacher I wanted to present it, I took courses from the Para Sports Federation, at the MEP [Ministry of Public Education]," he says. "I said, I'm ready. Let's try it."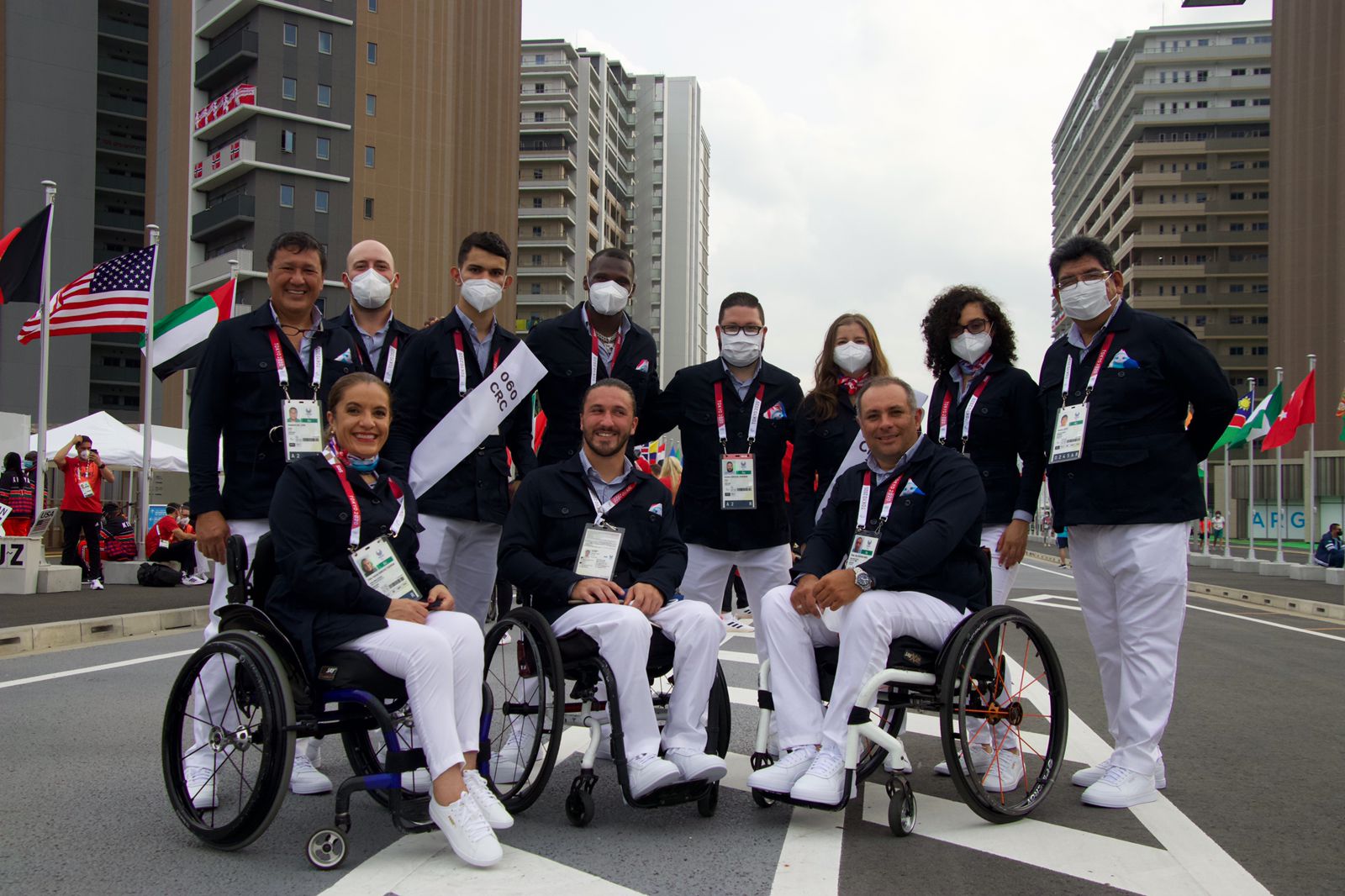 Paralympic sports in Costa Rica
Erick's significant hiring in Paraíso de Cartago coincided with another milestone for sport in Costa Rica. Sherman Güity Güity, a parasprinter from Limón, becomes the first person to win gold and silver in a Paralympics.
Sherman trained to compete and win the 200m sprint, and there he achieved silver. But then he surprised Costa Rica with a gold medal in the 100m sprint, where the competition was much more difficult because they had unified categories in a way that put him at a disadvantage. 
"Human beings are capable of so much," says Andrés, recounting how Sherman surprised his own support team. 
Social media and news outlets in Costa Rica filled with photos and stories about Sherman in the days following his achievements. Today, Sherman continues to receive a hero's welcome as he tours Costa Rica in a caravan, visiting and inspiring communities across the country. It is, without a doubt, the largest exposure that a parathlete has received in Costa Rica.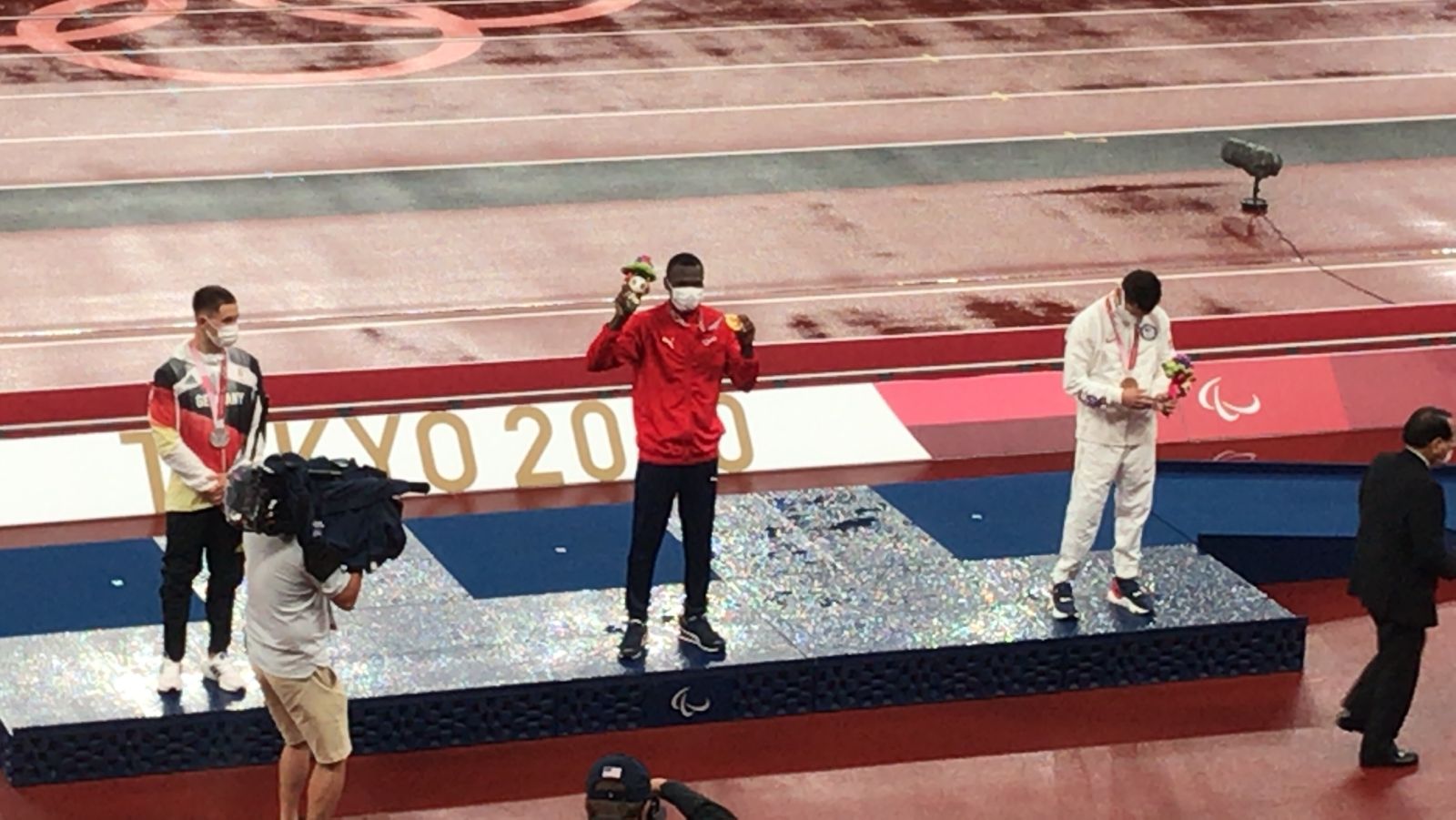 Sherman's story is well known today. In 2017, he suffered an accident on his motorcycle that resulted in the amputation of his left leg below the knee. Sherman was already a successful sprinter with Olympic aspirations, so the same day he suffered the accident, he made the decision to become "the best Paralympian" in Costa Rica. 
"From the moment [the accident] happened to Sherman, we knew that we were going to have a potential athlete who would win an Olympic medal," says Andrés from the Paralympic Committee, who has been part of the athlete's process from the beginning. "The phase of mourning and acceptance was completed in mere hours. Those hours led us to start looking for a strategy." 
"Sherman does things that you can't explain," he adds. "He could reach a point where he runs the same times as conventional" athletes.
In cases such as Sherman or Jose Pablo, who were already established conventional athletes, sports organizations presented them with the possibility of continuing their career in another category, as parathletes. However, the country's Paralympic future depends on expanding beyond this pathway.
"Para sport here in this country has been growing little by little", says Camila. "Only three athletes went to Rio [2016]. Just now [in Tokyo 2020], we were nine".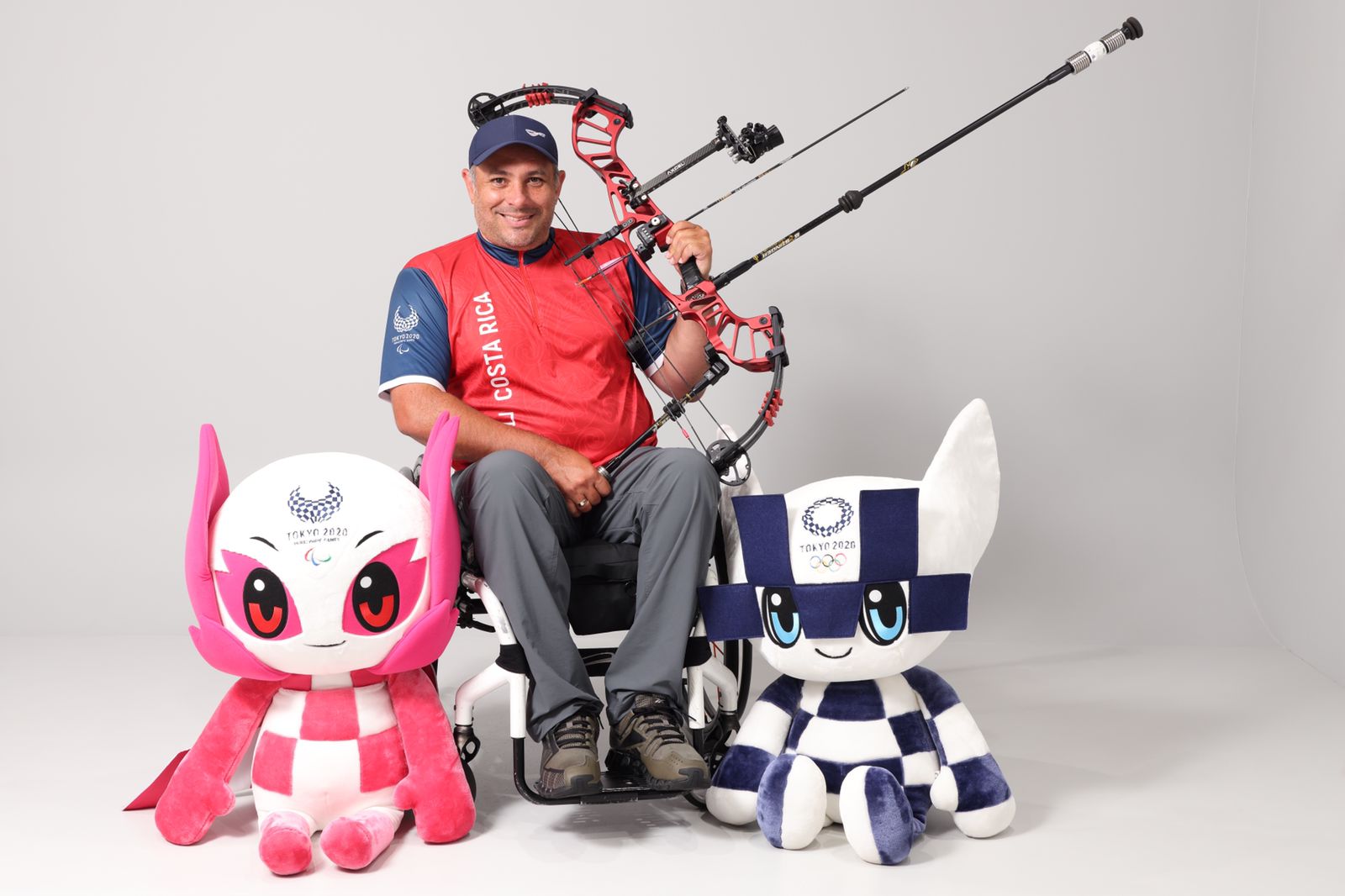 Diego Quesada represented Costa Rica in archery at the Tokyo 2020 Olympics. Courtesy of David Salazar / El Colectivo 506
Andrés explains that the work of all the entities that are involved in national sport is to create spaces and opportunities so that people with disabilities can also aspire to be and develop as athletes. 
"It is a right. Just as I can go to a cantonal committee and say I want to enroll in this program, why can't a person with a disability do it?" says Andrés. "In the end, the disability does not belong to the person. It belongs to the environment."
Perceptions among the general public and families of people with disabilities about what it means to be a Paralympic athlete must also change.
"The Paralympic Games are called the 'superhuman event' for a reason," says Erick. "If with all your skills at 100% [those sports] are hard, now with a different condition it is something that not everyone would do. This will never be easier. But they [the parathletes] don't think twice. Even when it's hard for them, they also move forward."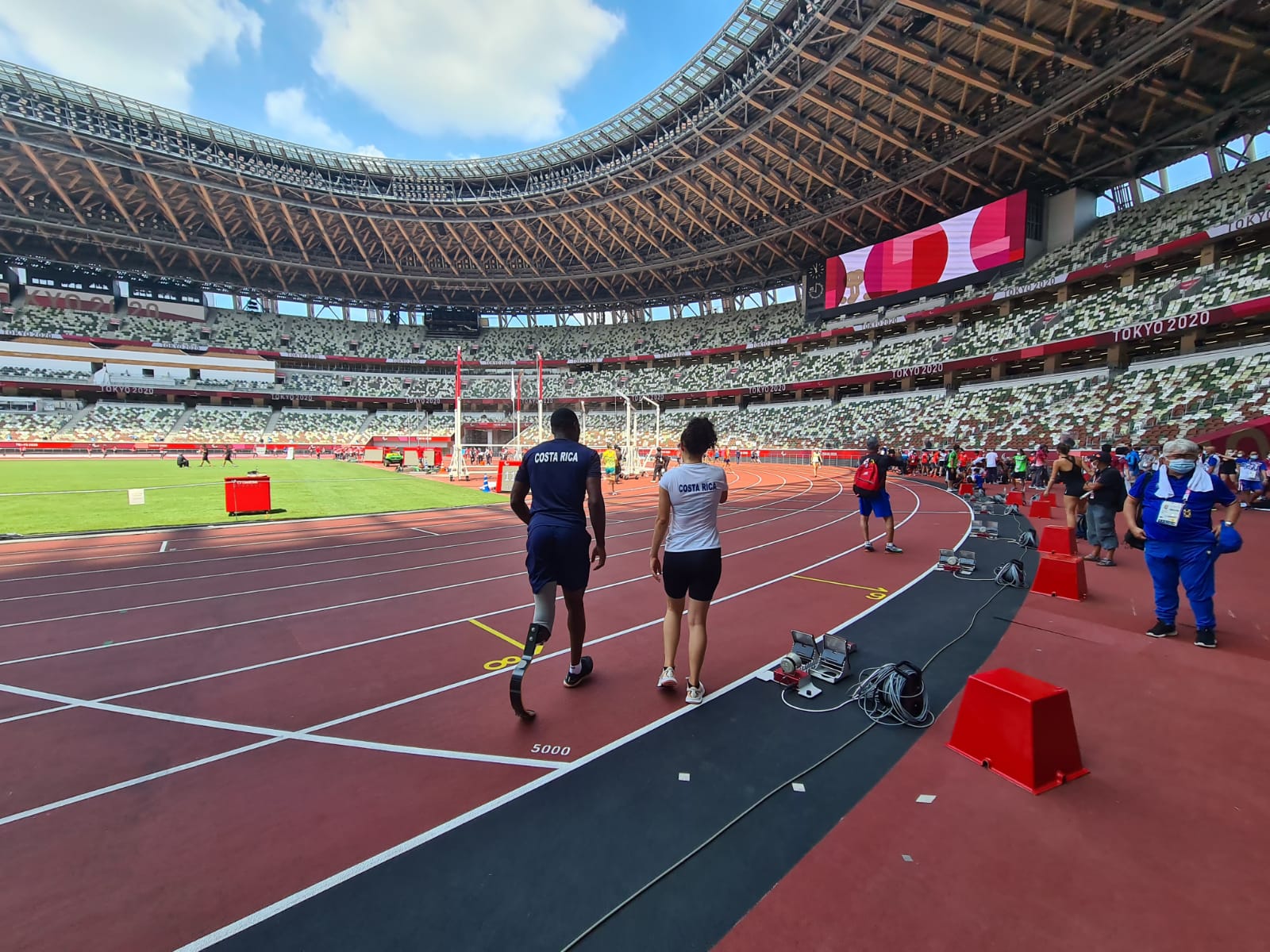 What's next for Costa Rican para sports
At the end of the interview with El Colectivo 506, Erick says he wants to express his gratitude to the CCDR of Paraíso and Ultra Gym, a community gym that provides space for parathletes to perform physical conditioning. 
"They are the only entities that have believed in this," says Erick. "I wish there could be more encouragement so that every canton can have para sports." 
Erick knows that the road to achieve what happens in Paraíso is a long one, and that his team has a long way to go. He has seen it as an educator: sometimes, institutions think they are protecting students with disabilities by not including them in the practice of sports. 
"Inclusion takes effort," says Erick. "It is easier to leave the blind kid sitting out than to set him up to play soccer."
Jose Pablo echoes Erick's comments.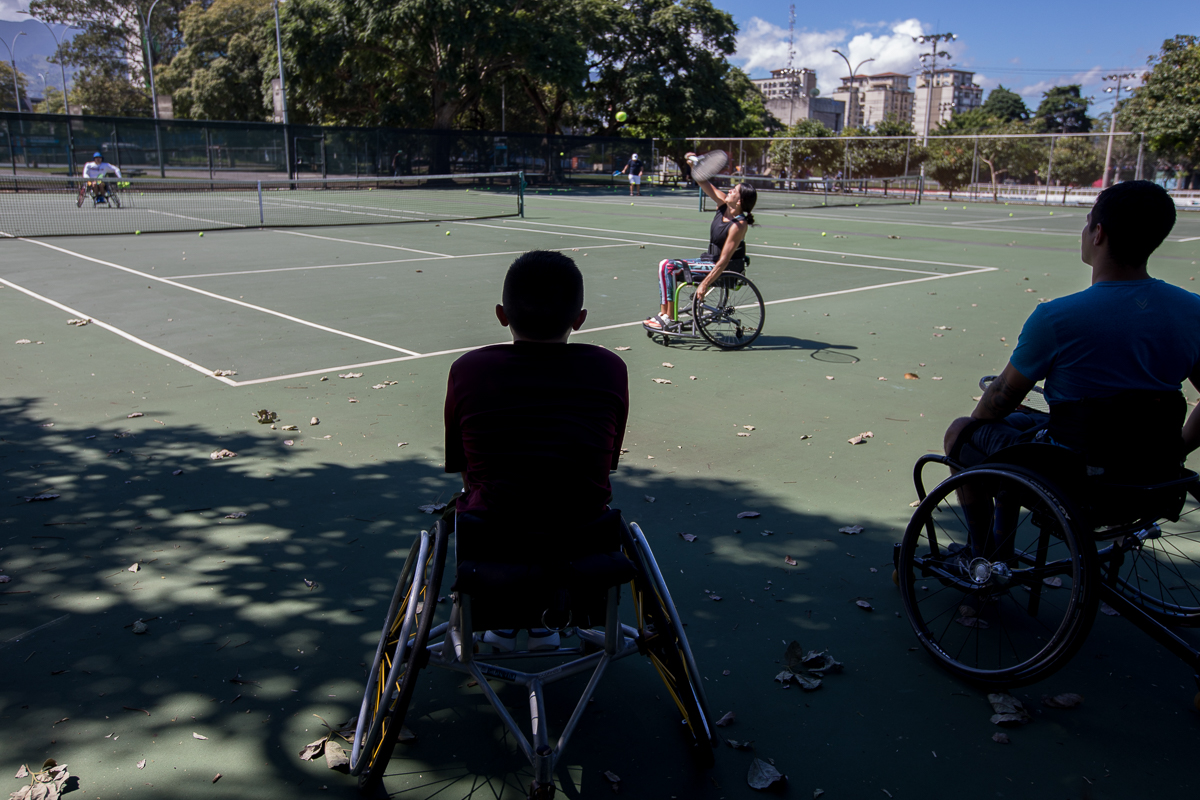 "I have a project, Tennis On Wheels Costa Rica, and it took a lot for it to be taken seriously. Little by little, it is gaining respect, but it has been hard," he says. "I've had to show results in order for others to understand that this is important."
Tennis On Wheels CR teaches and trains more than 10 tennis players, including a six-year-old. 
According to Andrés, the work of inclusion should not only occur in the Cantonal Sports and Recreation Committees, but also in the federations of all the sports that exist in Costa Rica. These federations should look at Paralympic sports as just one more category that they can develop within their existing structures, he says.
"At the media level, the important thing is that more people with disabilities realize that this exists," adds Andrés about the interest generated by the Paralympic medals, "and that the federations find out and say, 'Fuck, what about us? Can we work with disabilities?' because they have never asked themselves that.
"You also have to break those paradigms at the family level," he says. "Due to a lack of information, they overprotect the child. That person can be functional and independent, and can achieve it through sports."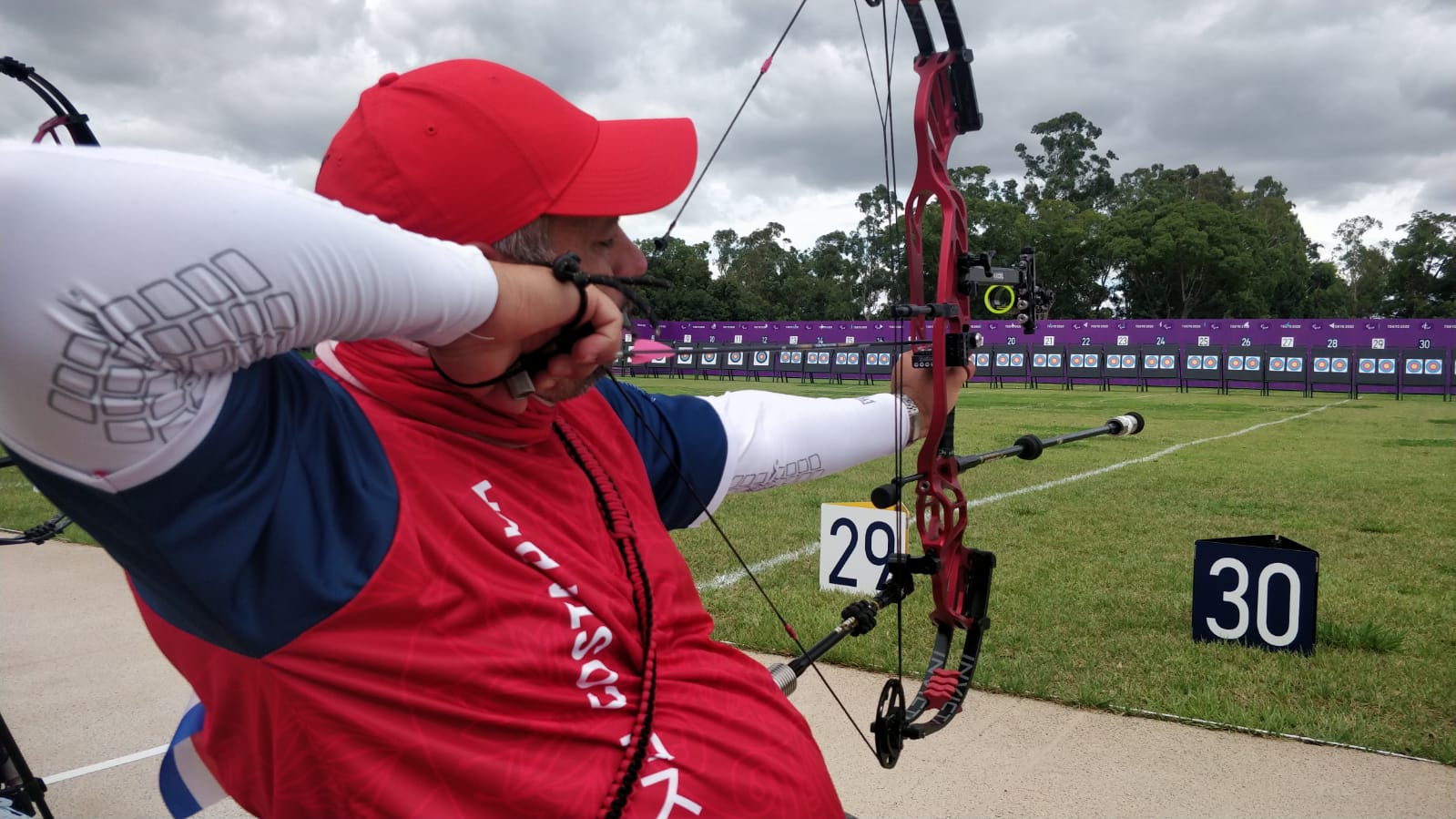 Diego Quesada represented Costa Rica in archery at the Tokyo 2020 Olympics. Courtesy of David Salazar / El Colectivo 506
The job of the young National Paralympic Committee is now to create the structures and spaces for more athletes to achieve what Sherman accomplished. Andrés mentions that the achievements of other parathletes in Tokyo 2020—such as Andrés Molina who finished fifth in his Para-Taekwondo category, and Diego Quesada who was disqualified by just three points for who turned out to win gold in archery—demand these new spaces. In addition, the country must support other parathletes such as Jose Pablo and Camila, who continue to train and get results. 
Although the law assigns resources for these goals, the committee does not even have an office to work in. 
"The law comes with resources, but we never imagined that the procedures would take months," explains Andrés about what they must do to receive the 0.2% allocated for adapted sports and athletes with disabilities from the Fund for Social Development and Family Support (FODESAF). "We work with an institution that does not understand sport. We work in cycles. I can't say to an athlete who trained, 'Keep on going, and someday money will come along so we can see if we can take you to compete.' Those fights have nothing to do with sports. We need more efficient solutions so that the resources arrive" on time.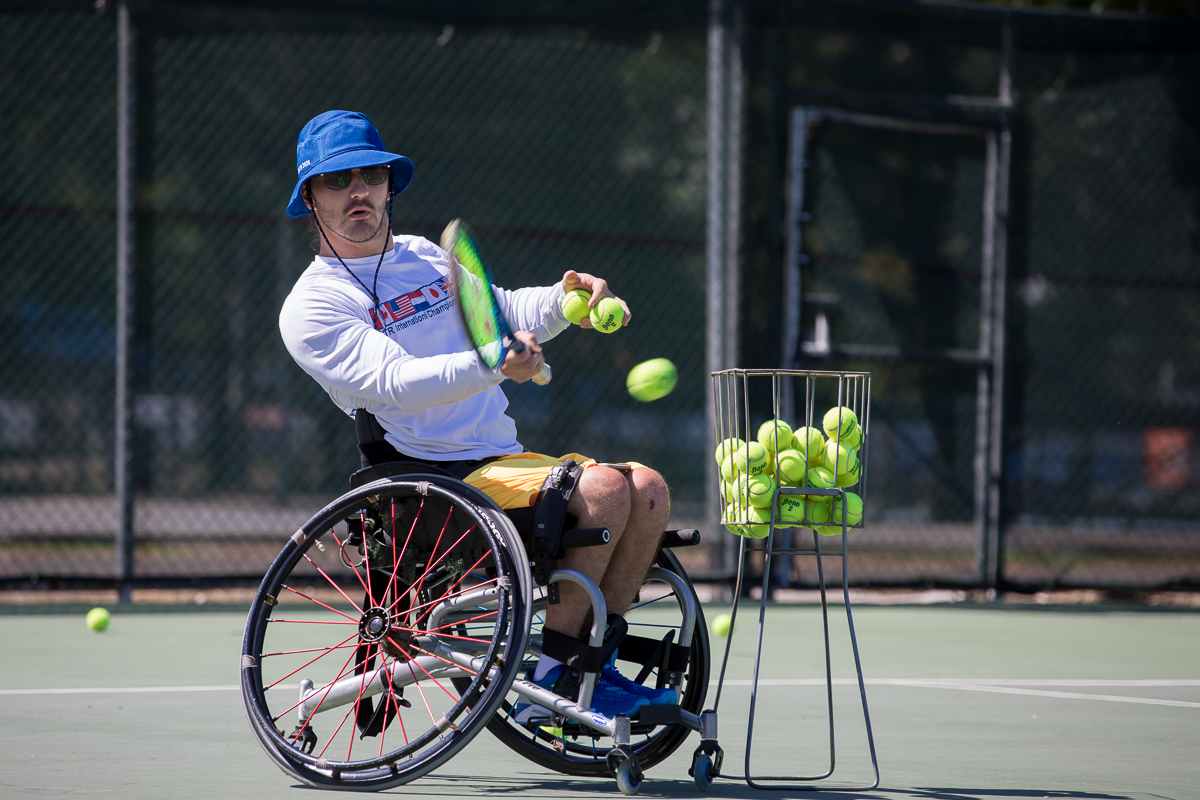 "I feel that there is going to be a change. I think we athletes are demanding that change. It happened in judo, it happened with [Kenneth] Tencio," says Jose Pablo, referring to the Olympic freestyle BMX cyclist."It's happening with surf. There are lots of movements outside of traditional sports that are getting results and are getting a voice."  
"It is a fight that all sports have in this country, against soccer: to be seen, to be noticed, to get on the news," says Camila. "Right now, I guess Sherman's medals raised our profile a little bit." 
"Sports got a boost [this year] starting with conventional events, when non-traditional sports began to fill Ticos with enthusiasm, such as surfing, such as BMX. Then came the participation of para sports," says Erick. "It was a nice boost, from the conventional sports that catapulted that sports flame, and then Sherman came—and that helped a lot."