Part two in a four-part series, "The Lineup," that looks at the players who will dominate Costa Rica's legislative playing field from 2022-2026: the 57 members of the Legislative Assembly. As a media organization committed to journalism from and about the country's rural regions, we're looking at how legislators from rural areas get elected—and what they do once they're there. Read Part One here.
"When we went to Telire de Talamanca, we left [San José] at 4 am and got to central Bribri at 7:30 in the morning," says Yonder Salas, remembering a journey that then continued with a half-hour helicopter trip donated by a local Development Association. Without a helicopter, the community he was visiting can only be reached through a three- to four-day journey on foot. "You get there and they tell you: when we had to go to the [public offices such as] IMAS, to CONAPAM, to the municipality, we had to walk down for four days and take another four to come back up.
"You say to yourself: this is so hard. That's the Costa Rica that so few people know… and when they get all the way down there to, just for example, the IMAS [the Institute of Social Aid], and at the IMAS they tell them, 'We can't help you because there are no appointments available,' then that's where you say, this is unequal treatment… These are the most vulnerable people, and they're not being treated properly."
That day in Telire, at one of several round tables, indigenous leaders explained that a local clinic being built with state funds was bringing in labor from outside the region; the community was eager for this to change, because the project could help generate employment for indigenous families. That was one of the messages that Yonder and his boss took back to San José later that day, communicating it to the government entities involved in the build.
How did Yonder and legislator Marulin Azofeifa come to visit Talamanca that day?
How does this work of messenger and advocate for rural communities fit into the work of Costa Rican legislators and their teams?
And—in a country where the pipeline between rural communities and the Legislative Assembly was managed for decades by two large parties—how are smaller parties now recruiting and elevating rural residents to one of the highest offices in the land?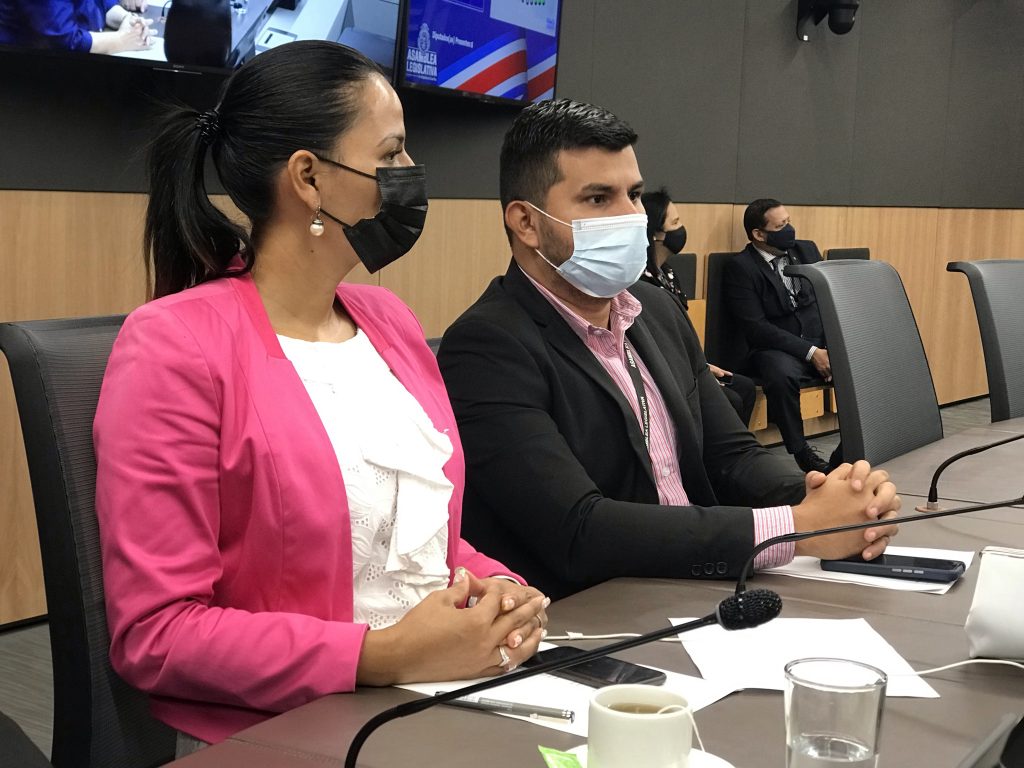 A series of remarkable events
Our month-long deep dive into the ways in which rural residents from all of Costa Rica's parties—new and old, big and small—reach the Legislative Assembly shows that practically every story of election is convoluted and dramatic. Small parties are not unique in this regard. Still, Yonder's story provides a window into how drastically Costa Rica's relatively new multi-party era has changed the landscape.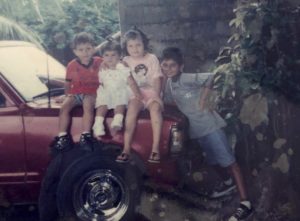 In early 2018, Yonder was an operating room assistant at the public hospital in Guápiles—the same hospital where he was born 28 years before. Previously, the project manager and industrial engineer had worked in security on banana and pineapple plantations in the area. His friend and future boss, Marulin Azofeifa, was working just across the street at the Guápiles branch of the Banco Popular, as an administrative assistant in the credit department.
By February 24th, 2022, the day Yonder speaks to me on Zoom, both his and Marulin's lives have changed dramatically. She's finishing a term as a legislator for the province of Limón, and he's sitting in the Legislative Assembly building in San José, squeezing in the interview before his workday as Marulin's legislative aide begins at 9 am.
On May 1st of this year, Yonder, now 32, will take on a new role in the same building: as a legislator for the province of Limón and the New Republic Party, headed by legislator-elect and former presidential candidate Fabricio Alvarado.
The revolving door between legislative advisors and the legislature itself is well-used in Costa Rica. Because the country's proportional legislative election system allows parties to devise their own systems for selecting their legislative candidates—systems which, traditionally, allowed presidential candidates and other members of the party elite, including outgoing legislators, enormous amounts of influence—a legislative aide who's done good work for the party might well move onto the ticket in a subsequent term. And because legislative reelection is allowed, but not consecutive terms, there's nothing to prevent a legislator from throwing his or her support behind an aide, and sometimes moving into the ranks of that new legislator's advisors for the coming term.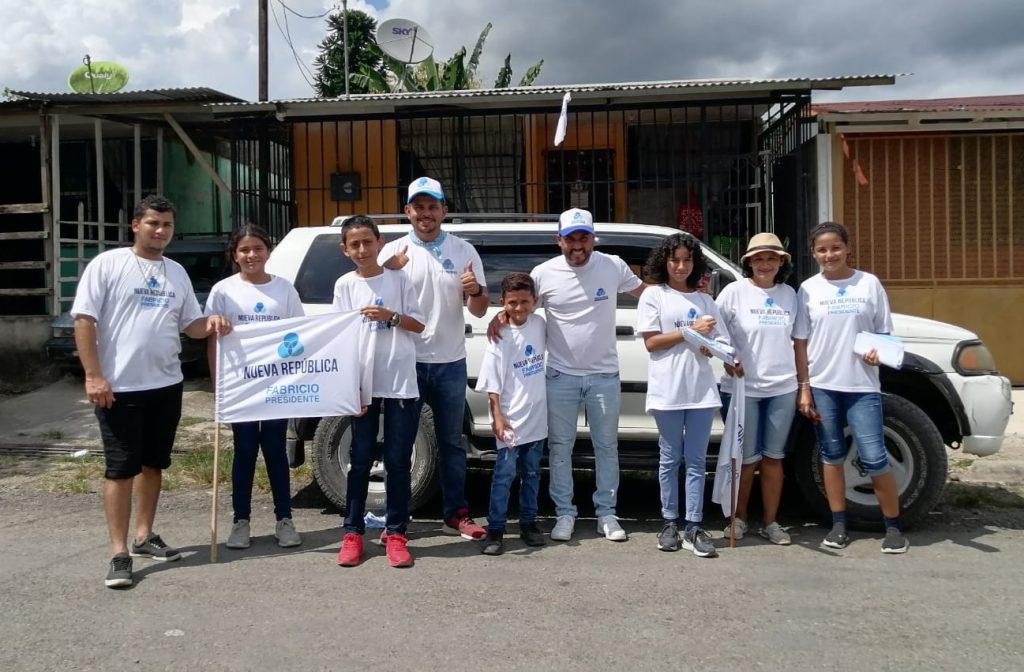 If Yonder were a member of the National Liberation Party (PLN) or Social Christian Unity Party (PUSC), he, as well as legislator Marulin, might have been preparing for these roles throughout many years: growing up waving party flags, participating in their parties' youth movements, or even attending courses through the the PLN's Rodrigo Facío Institute or the PUSC's training programs. But in today's Costa Rica, with a much weaker PLN and PUSC and multiple parties vying for the presidency and legislature, the journey to the assembly can be much shorter and less formal.
Does this mean that rural communities have more access to the Assembly through new parties?
Yes and no.
How small parties select their candidates
Fabricio Alvarado is an evangelical party whose leaders, first the National Renovation Party, and, since 2018, the New Republic Party, are known for their vehement social conservatism and strong support from rural areas. Fabricio and his supporters surprised many in Costa Rica in 2018—both with his first-round presidential win (he ultimately lost in the second round to Carlos Alvarado), and with his brand-new party's large 14-person legislative bloc. For perspective, the only party with more legislators at the start of the 2018-2022 term was National Liberation, with 19.
The left-wing Frente Amplio is the opposite of the PNR in almost every conceivable way. It's not a new party: it was founded in 2002 by multi-term legislator José Merino, though its most visible face today is legislator and former presidential candidate José María Villalta. It's not a rural party: it was founded in San José, still very much its electoral base today, particularly in areas with active student populations. And with the collapse of the Citizen Action Party (PAC), which limped away from February's elections without a single legislator after two consecutive presidential terms, the Frente Amplio is arguably the most visible and established standard-bearer for socially progressive politics in the Assembly.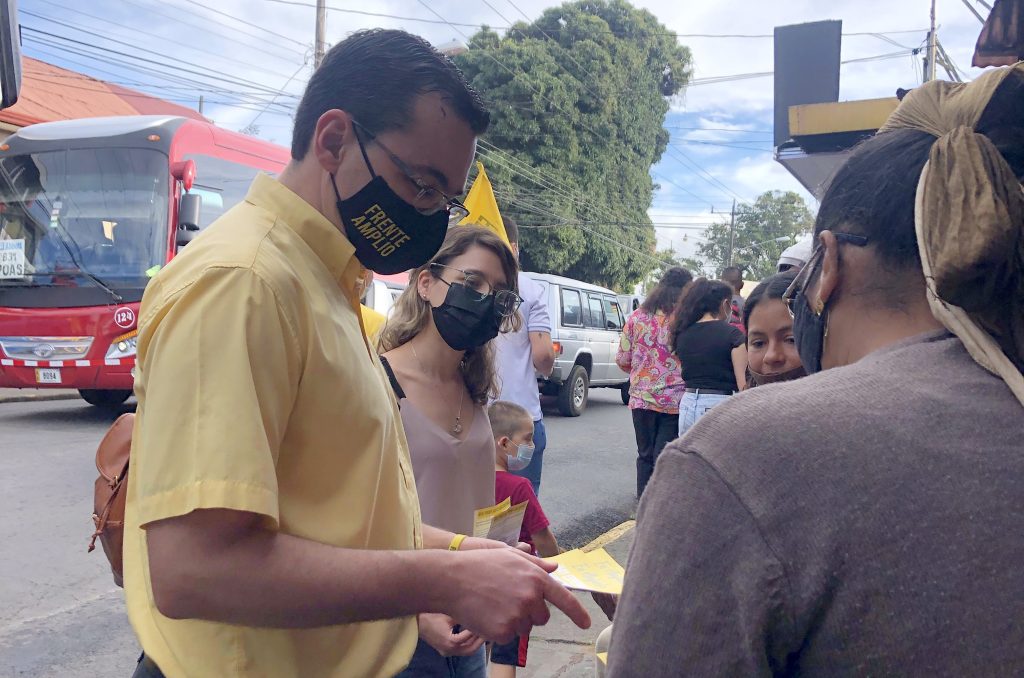 However, both parties show that the growth and diversity of smaller parties during the 21st century in Costa Rica presents both advantages and disadvantages when it comes to the transparency of legislative election process.
Whether in the two-party system that dominated in the second half of the 20th century, or in today's multiparty system, Costa Rica's proportional legislative election process puts party leadership in charge of figuring out how the internal selection process will work. Since each party designs its own internal processes, a big party's processes may naturally be more formal and inflexible, making it harder for new talents to break through. However, PLN and PUSC developed robust infrastructure on the district, cantonal and provincial level so that legislative candidates—at least, those not hand-picked by the presidential candidate—have to work their way up through a series of elections.
Meanwhile, because smaller parties don't have the financial resources to match the complexity of larger party's regional structures, the founder or current leadership naturally holds significant influence over the values that govern legislator selection, even if he or she use that influence to improve accessibility. When asked how the Frente Amplio elects candidates, legislator-elect Priscilla Vindas, the 28-year-old political scientist featured in last week's story, describes a conversational process designed to help party members understand a person's values and priorities before votes take place at the provincial level. José María Villalta echoes her comments when asked about the Frente Amplio's priorities.
"We give less importance to geographic distribution… because we believe they should be national legislators," he says. "The work the person has done, the work he or she has carried out, the struggle. Not the canton she's from."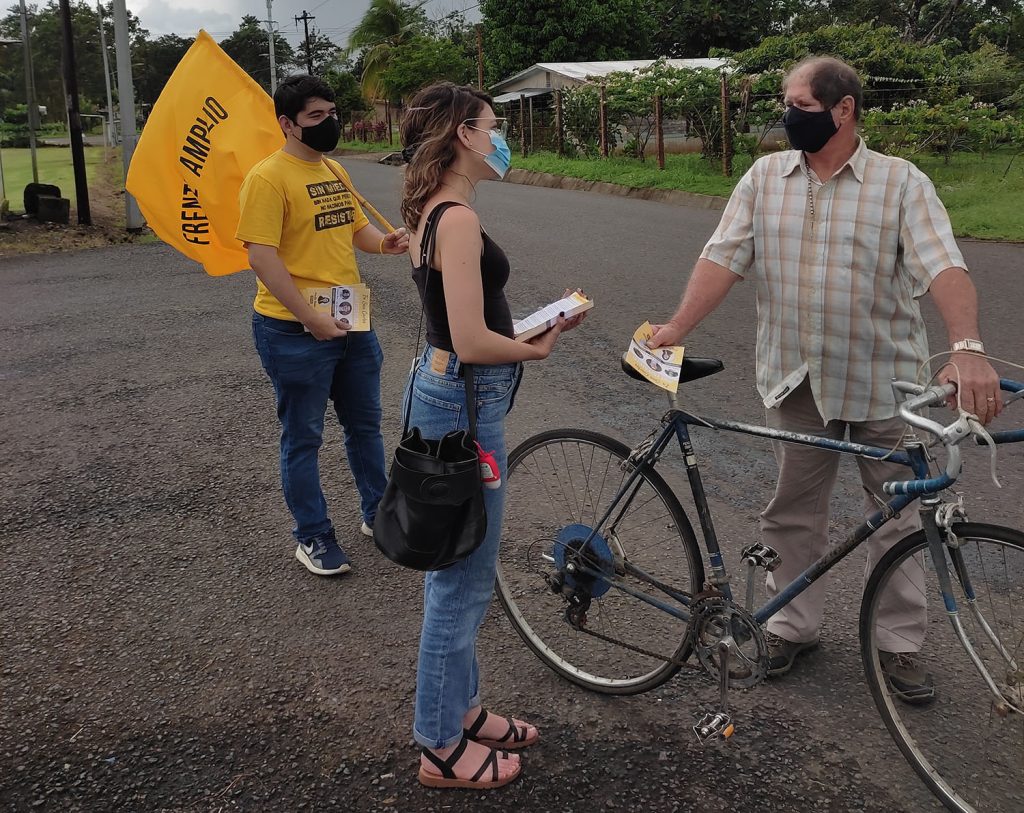 For obvious reasons, a small party's founder or most recognizable face can also wield huge influence over the way legislators do their job once they're in office, even if that figurehead isn't physically present in the assembly. Both Priscilla and fellow legislator-elect Ariel Robles of Pérez Zeledón, San José, point to Jose María—the Frente Amplio's only legislator during the 2018-2022 period—as a major role model as they prepare for their entry into the assembly. (Their party has increased its presence from once to six legislators for 2022-2026.)
Yonder provides a similar example when asked whether the extensive field work Marulin Azofeifa and her staff have undertaken during her term is part of a party philosophy. In his answer, he goes straight to Fabricio Alvarado's personal approach.
"Don Fabricio always said, 'If I become President of the Republic, our Cabinet ministers and our officials are going to be in the streets, not sitting in an office,'" says Yonder, explaining one origin of what he says has been an unusual commitment to Marolin and her advisors to weekend meetings of rural communities. "That was the commitment, to the point that once I was elected as a legislator, people called me to say, 'I hope you'll remember what you said to us, that you were going to spend time in our communities.'"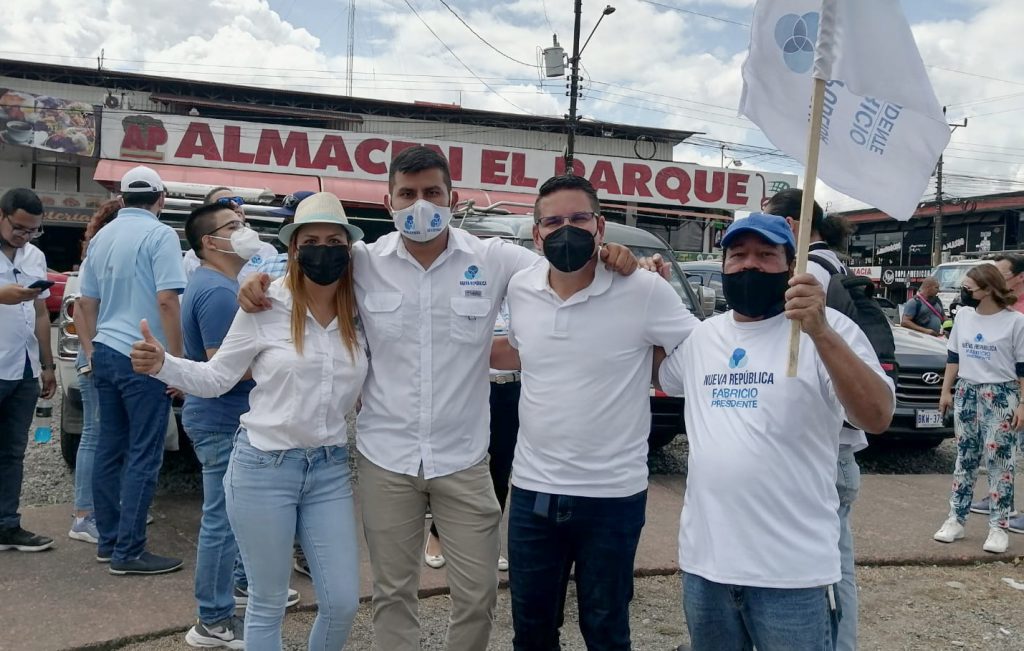 Rural regions and 'political control'
Small legislative blocs in a multi-party assembly offer less rural representation, of course, as José María Villalta immediately admits.
"I've had to address problems from all seven provinces, and that has forced me to concentrate on the most important topics and topics of national impact," he says. "That obviously leaves regional or even canton-specific issues on the back burner."
He adds that with fewer legislators to visit communities, and a much smaller communications budget than parties had during the two-party era, communication with rural areas is tough to achieve; television is the most important medium for such communication and also the most expensive, deepening the gap between smaller parties and rural regions, he says.
Legislator Marulin and legislator-elect Yonder say that their party's larger bloc in 2018-2022, combined with Fabricio Alvarado's stated commitment to field work, has led them to focus control político, or political control: a legislator's formal capacity to represent her province by advocating on its behalf before state entities.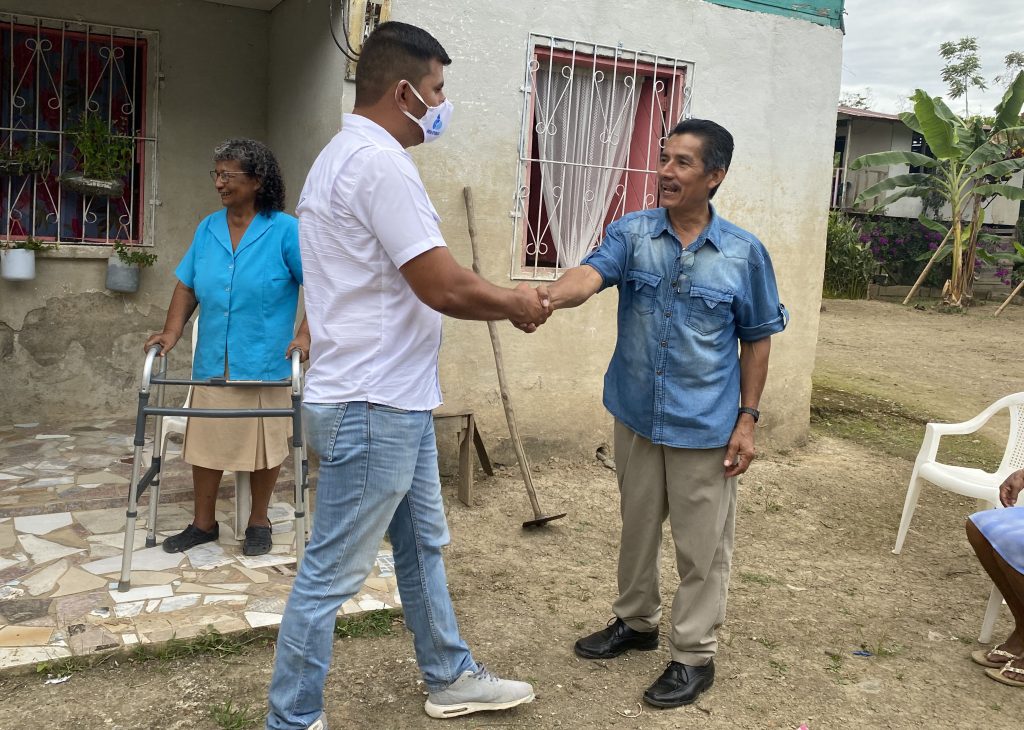 As we mentioned last week, Costa Rican legislators no longer have a partida específica, funds they were able to distribute for community needs before a reform in 1998. Again, this change has had positive and negative effects: while the system was "super corrupt," according to political scientist Fabián Borges, both he and fellow academic Vanessa Beltrán point to the old system as a strong link between legislators and rural communities. The potential to solve local problems by assigning funds from the partida específica created direct accountability between legislators and the regions their parties assigned them to engage.
Legislators who so choose, however, can dedicate time to political control that benefits regions they care about. For Marulin, this meant extensive travel and work at the community and municipal level through her province of Limón. For Yolanda Acuña, who served as a PAC legislator from 2010-2014, it meant building connections to rural communities that called to her because of the needs they were experiencing—even if she didn't have a personal connection as a resident—and then returning to the assembly to take action.
Legislators can introduce concerns expressed by rural residents into a related commission, and convene government officials to answer questions in those spaces, Yolanda explains. She served on the Governance and Administration Commission, which allowed her to address a wide range of issues she learned about through work with communities such as Sarapiquí, where she became involved in local housing problems.
Another option for legislators is to make a speech about a topic on the assembly floor to get the issue into the next day's headlines, she explains.
"That's where I understood that legislators have power," says Yolanda. "The power is real."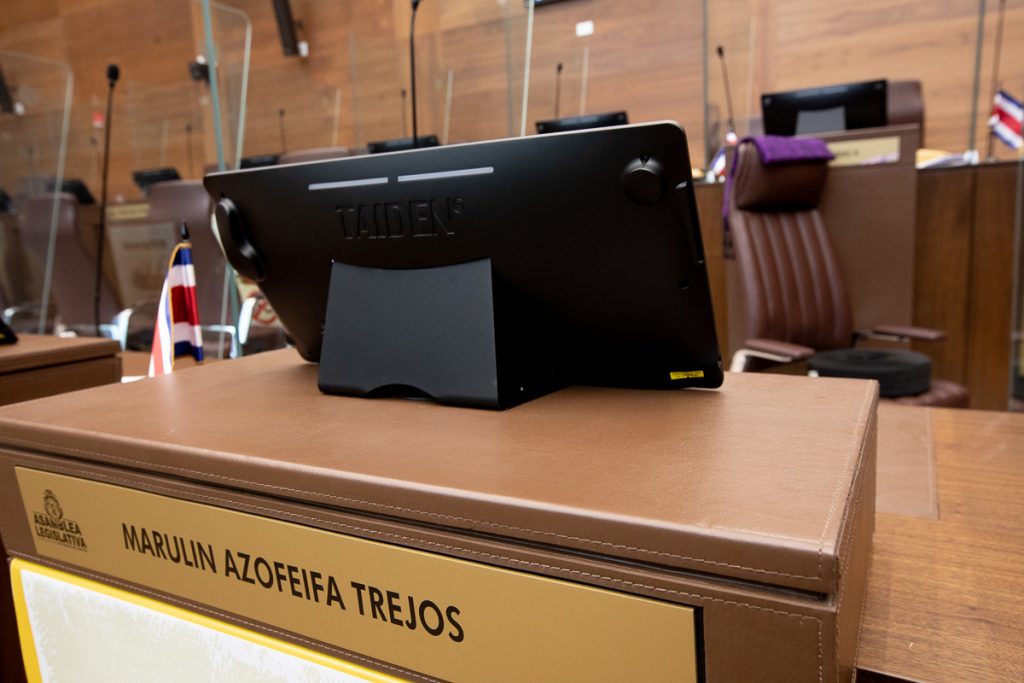 Yolanda and Marulín—from different backgrounds, time periods, and political ideologies—both point to concrete achievements that resulted from their focus on field visits, work with local authorities, and political control back in the assembly. For Yolanda, the eight years since she left office have seen a number of achievements that she helped set in motion during her period in the legislature, but that took time to work their way through the system; for example, she says she's proud to have been a part of achieving changes to the way public housing projects are designed for rural areas so that materials and architecture appropriate to the region are used, rather than cookie-cutter designs and materials.
However, in the end, these legislators say that those achievements came about because of their own personal drive, rather than their official obligations or external encouragement.
"I come from a low-income family. Thanks to the [Costa Rican] state, I was able to study and make something of myself, from a rural area," says Yolanda. "I'm very sensitive on this topic… it was a focus for me from the moment I took my seat in the Assembly."
Marulin, who took an unpaid leave from her job at the Banco Popular in Guápiles so that her position would remain open for her when she finishes her term, says her community work is what she'll recall with most pride.
"Once I was in Barra del Colorado and talked to a senior citizen. He said, 'Never in my whole life have I talked to a legislator,'" she says. "I said, that's why I'm here, to show my face to you, who elected me. And knowing that you have needs that have been invisible for years."
Next week, the pros, the cons, the drama: how Costa Rica's traditional parties select legislators, and how that landscape has changed.