""There are as may kinds of minds

 as there are palates"

-Baruch Spinoza
I asked this question to a few retired colleagues. Some responded quickly. Others took their time to give an answer, but, in all cases, I noticed a resounding interest in staying "in the loop." That is, with one foot in the stirrup, without the need to fully mount the horse of journalistic life.
Mental health has gained relevance on the national scene, all the more so after two years of the pandemic. Facing confinement, the feeling of threat, mistrust of other bubbles, and anxiety about unemployment have been, along with other reasons, plenty of motivation to look more deeply at our mental life.
Some professionals, at the end of their working lives, feel unable to leave their jobs—not because of the love they profess for them, but because they cannot imagine anything else. Is this a mere personal difficulty in accepting that your working life is over, or is it an obsession or an addiction? Does the difficulty connote a mental problem for those who experience it? It seems that journalists are a good case to look at.
I adopt the words of a dear professor when I spoke to him on the subject: "As for journalism, if it is an addiction or an obsession… if that were the case, then, all the professions would compete to see which one causes more mental problems."
Social networks, blogs, and the proliferation of virtual media have led many of my retired colleagues to return to journalism, partially or totally. We have a new way to approach a task that, for many years, we carried out under very stressful and overwhelming conditions with a fixed schedule. However, there are still plenty of challenges.
This generation, which I call the second, succeeded the old guard (1945-1970) when university journalists appeared and joined the ranks of the Costa Rican Association of Journalists and the National Union of Journalists.
I asked Eduardo why he is writing about politics again in a virtual media organization created by five journalists with gray hair. He revealed to me that his life as a retiree—without the pressure of raising children, who are already professionals, and with the time to do what he is most excited about, journalism—led him back to the writing desk.
Another phenomenon surrounds our profession. A colleague who balanced her life between television scripts and teaching university classes for the new generations told me "university classrooms have already been invaded by young professors who are full of energy and state-of-the-art knowledge. We need to give room to others: professional life must be nurtured by relay and change." Today, she focuses on taking care of her arsenal of succulents and enjoying her infant grandchildren.
Her reasoning is valid, a wise decision—like that of Eduardo and others.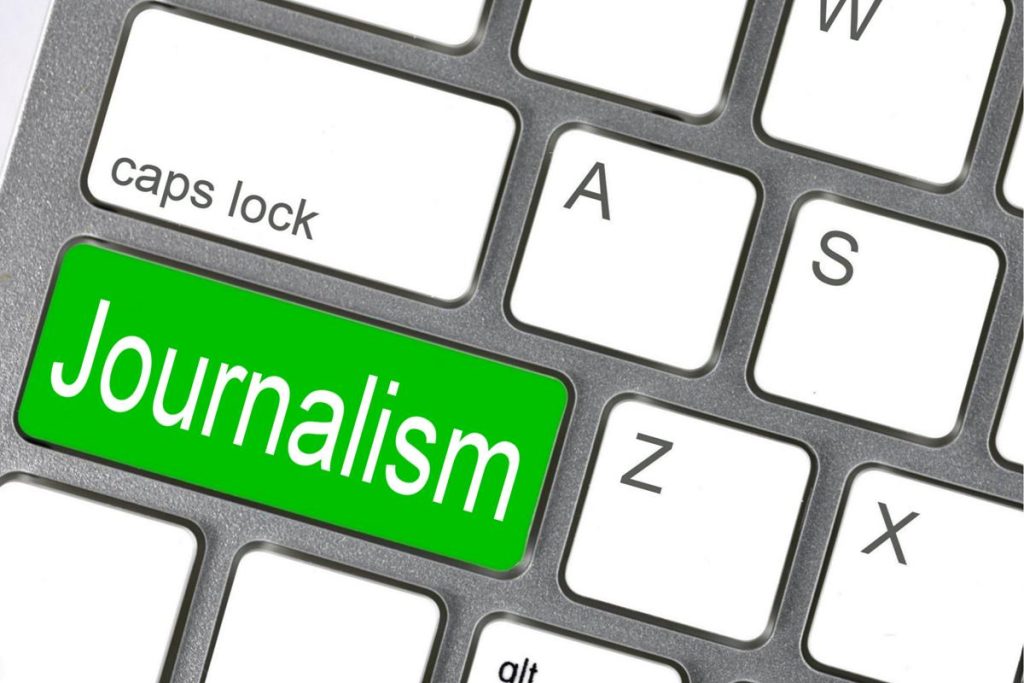 One of the challenges is dealing with technologies, especially the most recent, the most immediate and abundant. However, this challenge is not insurmountable. In my case, I threw myself into its use and its secrets were revealed to me, like when I learned to swim in the deep end under the care of my brother Harold. Two youngsters, a teenager and a girl barely 7 years old, defying the depths of the Patarrá Resort pool.
Our wonderful technological communication gadgets have accelerated the creation and dissemination of texts. Our immediate and direct access to text files, audios, images and research allows us to to enrich our pieces or make queries. In addition, our social networks connect us to the world.
Retirement is synonymous with a rethinking of personal, family and social life. It means another way of living, when financial and other concerns start to look different. The vertigo of our first professional years, with their anxietie, in ad hoc combinations of studies and work, are now behind us. 
Today, another colleague told me that ever since his first day at Noticias Monumental, back in the 70s, he has never stopped his work in journalism. 
"I don't look restless or as I am, sitting watching television every afternoon and night or combining the small screen with reading. Those long hours of work only wore out my shoes, but not my neurons. Nothing and no one," he reveals to me with a big smile, "ever made me feel as alive as doing, yesterday and today, what I love so ferociously.
"Social life has changed so much: there's no longer any Soda Palace or Manolo's, or the soda in the Legislative Assembly to go have a coffee with a colleague and comment on the latest national events. That is why I write my analyses, my chronicles, news and mini-reports on social networks.
"These cyber windows have opened up a huge opportunity for me," he adds. "My posts on Facebook and other social networks, in groups of colleagues, community or historical, are my journalistic project, my contribution to the new generations. My analysis of the facts of society are my passion, journalism in essence. Experience counts when speaking, when expressing an opinion and when writing. It doesn't make me an obsessive or addictive person. I am a journalist, and that is my passion."
I've come to conclude that the thread in all these answers is restlessness. There's a sense of responsibility in the face of the ups and downs of society—the need to do our bit to support it.
My assessment is that journalism is a profession with a mission to provide a deep, knowledgeable worldview that is full of national spirit. This makes writing news, editorializing, creating a report, or maintaining a column complex. It requires that we display our journalistic techniques with knowledge, study, rigorously applied experiences, and maturity, in a less demanding schedule provided by our new best friend… virtuality.
The satisfaction of doing what they like has led others to use their pen, not in the field of journalism, but in creative writing with novels, short stories, essays and even poetry. This didn't necessarily happen from one day to the next. For some time, they synthesized ideas, reread books, their chronicles, columns and reports. They unshelved their past experiences of facts, of characters of all kinds: politicians, soldiers, men and women of daily life. Sellers of newspapers or empanadas. Barbers. Other national and international interviewees who give life to the characters of the novels or stories and poetry that we enjoy today in excellent literary works.
Whether journalism is an obsession or addiction it is a matter that only a mental health professional can answer. However, the interest in being part of the current situation and contributing to it to some degree, does not have to pull us down into mental dysfunction.
The itch for the written word is still there, for the deliciousness of expressing well-founded criteria. Our reverence and even affection and love for communication—for finding the right word—allows us to provide a clear vision in a world hungry for autonomy, identity, harmony and concord. We work on in hopes of helping to consolidate our society's principles, diluting our challenges and reaffirming opportunities for all of us.