We're willing to bet that few people have ever visited Costa Rica and left thinking, "One of their top priorities should be improving the country's command of English."
But we believe that it is. Why? Because improving equitable access to quality foreign-language education is actually one of the most powerful tools available to Costa Rica as it struggles to reduce its glaring socioeconomic inequalities and build a more inclusive society.
In a country where tourism is the leading industry—and particularly in rural areas where that industry is fully dominant—speaking a foreign language can change one's prospects forever. In some contexts, fluency is arguably more powerful, with greater impact on earning potential, than a formal education degree. And while universal access to English instruction was mandated in Costa Rica by President José María Figueres in 1990, true access has remained unequal.
The country's one-room schools often lack English instruction, placing their students at a disadvantage when they reach high school, and bringing all English teachers up to required levels of mastery is an ongoing struggle. A 2015 assessment showed that, despite years of training by the Ministry of Public Education, a whopping 40% of English teachers remained at the basic user level: A1 or A2 level of the Common European Framework of Reference for Languages, the country's adopted standard.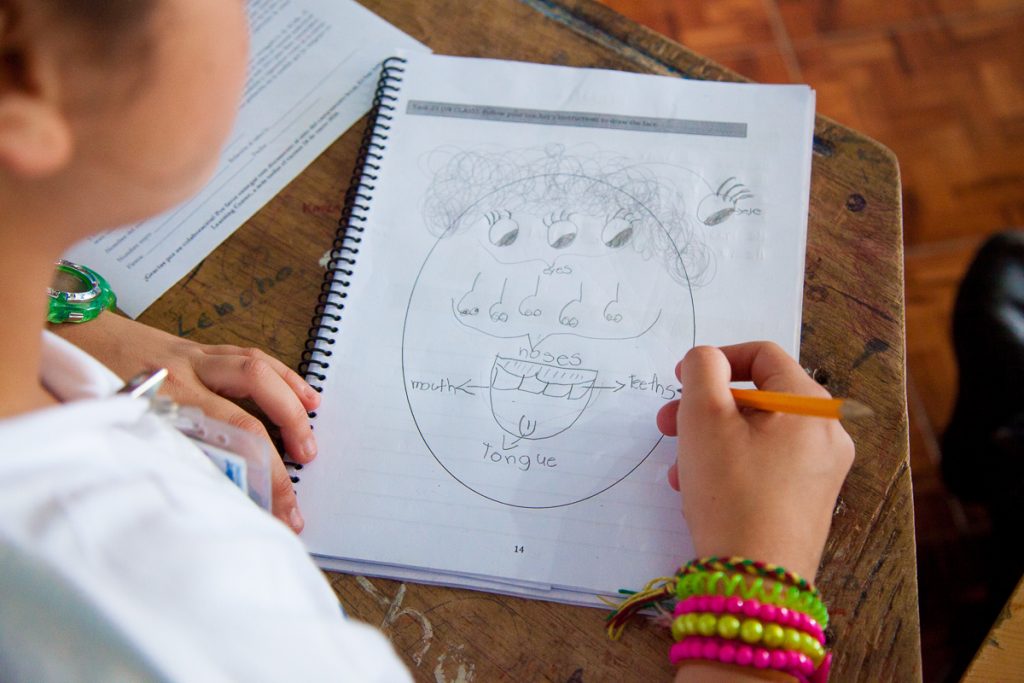 But extraordinary progress has been made, particularly by the educators and policymakers in the trenches who've persisted through changes in presidential approaches to the perennial problem. English instruction in primary schools now surpasses 90% nationwide. The Ministry of Public Education enacted a top-to-bottom, ambitious and sweeping English curricular reform, approved in 2016. And last year, the University of Costa Rica (UCR) conducted its first pilot assessment of students' abilities.
Join us this month as we apply solutions journalism to this topic. What's worked the best, out of all these efforts? What are teachers doing in the isolation of their classrooms that more people should know about? How can communities move the needle so that their kids can gain access to the foreign languages of their choice, and a host of new opportunities for study and work?
Can Costa Rica truly meet the goal of the Alliance for Bilingualism (Alianza para el Bilinguïsmo) launched by then-President Carlos Alvarado in 2018: making all of its high-school graduates bilingual in Spanish and a foreign language of their choice by the year 2040?
Let's find out.