It's been a season of new friendships for El Colectivo 506, and that includes our bilingual podcast. We're thrilled to announce that we're now working with Onda UNED as the co-producer of our audio offerings, which you can find as "El Colectivo 506" on Apple Podcasts, Spotify, or the platform of your preference.
Onda UNED is a project we've long admired; as far as mission and approach are concerned, we're proud to say that we share much of its DNA. Housed at Costa Rica's public State Distance University (UNED), it is a hub for media learning and production for UNED communication students, professors, and other members of UNED communities, as well as a network that unites rural media organizations to share content and ideas. It plays a important role at a time when, as we've expressed many times, journalism—particularly independent and local journalism—in Costa Rica and around the world is in dire need of support and solidarity.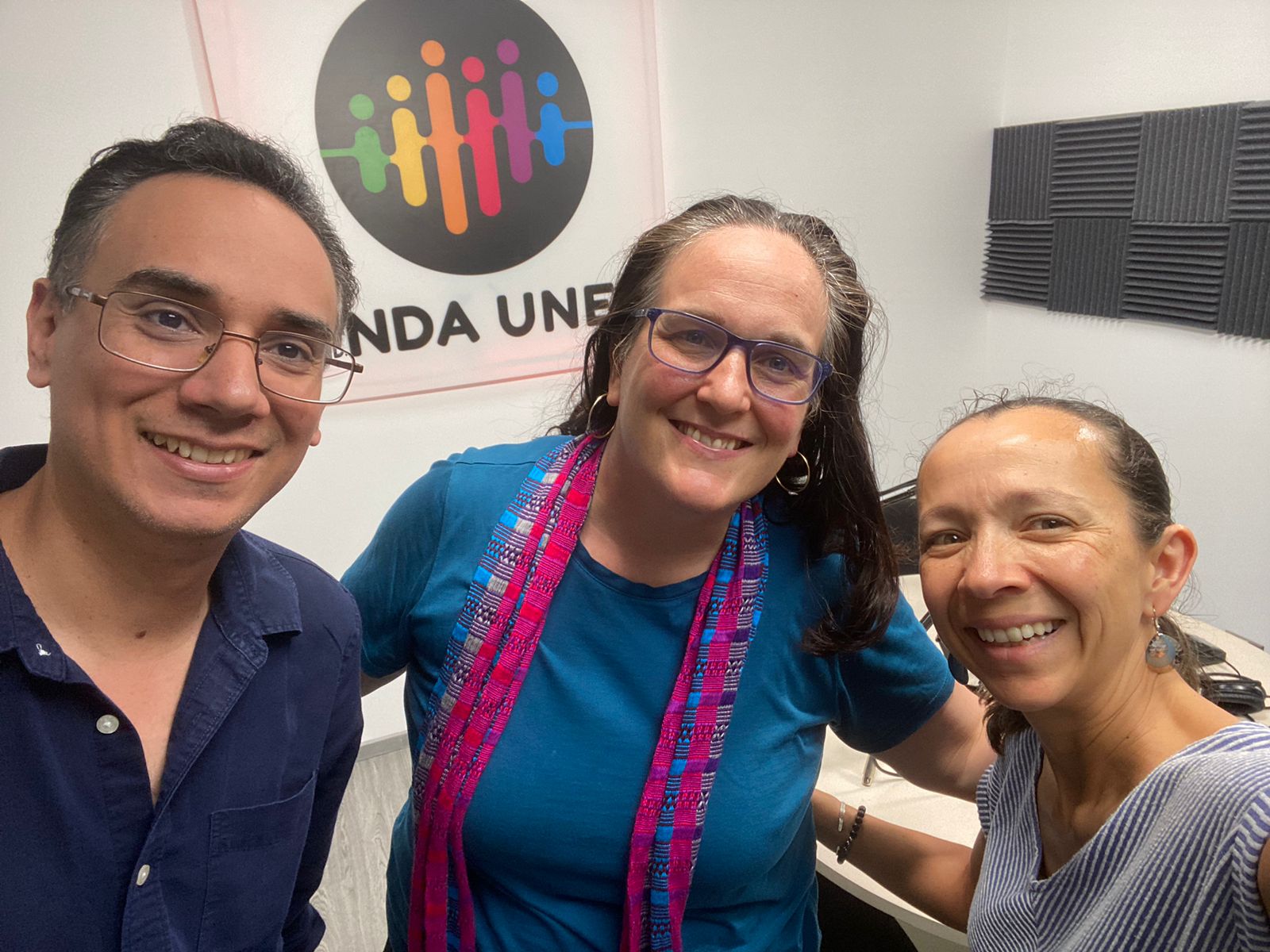 Thank you to Sebastián Fournier, Andrés Francisco Chaves (pictured above), and the UNED for welcoming us to the Onda UNED recording studio. If you haven't yet, please give us a listen, and subscribe to our podcast—it is a huge way to support our media organization at a critical time.