I'm an English teacher at the Gavilán School, located in the Tjai Indigenous territory in the community of Gavilán. Gavilán is part of the Valle de la Estrella district in the province of Limón. Our school has 150 students from kindergarten to sixth grade. This school stands out for our spirit of excellence, with a teaching and administrative staff that's committed to quality and to strengthening the indigenous culture. We work together to make sure our knowledge helps us meet the needs of our student body.
The Gavilán School has some unusual characteristics. For example, it is the only school within its territory and school circuit that teaches English. For a school to teach English, it needs to create a code for that subject with the Ministry of Public Education (MEP); our school achieved this in 2020, the year I started working there.
One of my biggest challenges was serving a student population that had not previously had contact with the English language. In addition, many of the students speak the indigenous language of Cabecar as their native tongue and Spanish as a second language.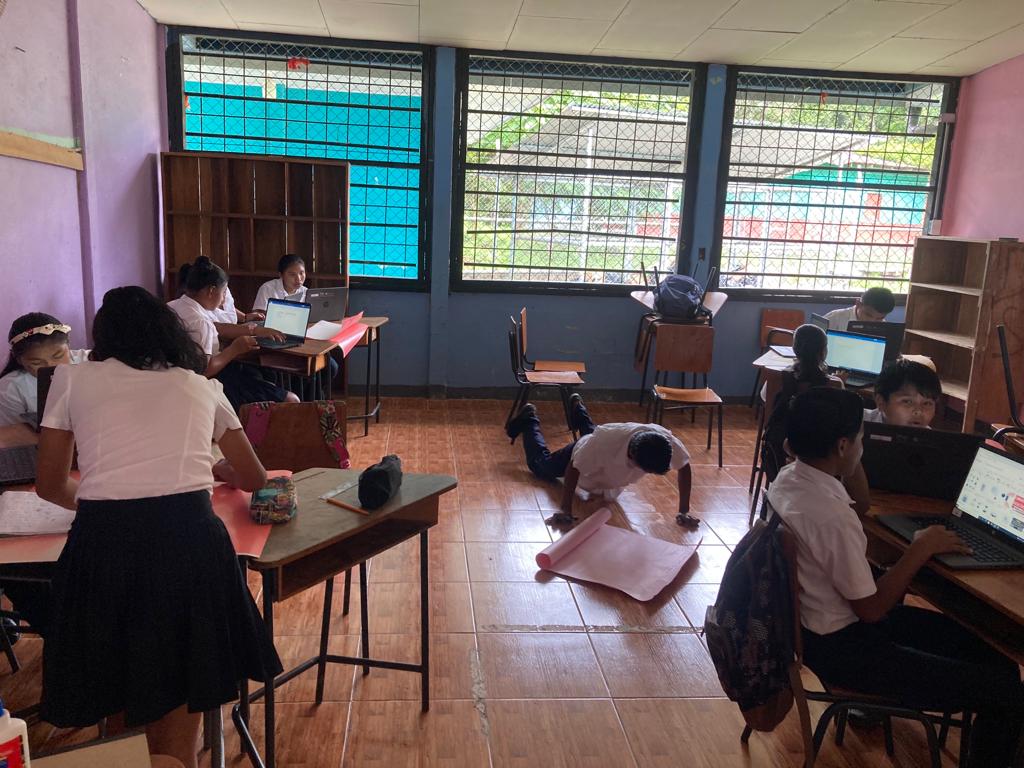 On top of this, the world was going through the COVID-19 pandemic during my first months at the school. Education was taking place virtually. In this indigenous and rural community, access to digital technologies was not the same as in our larger towns and cities. There was no telephone signal or internet in the community; there were no devices such as cell phones or computers in our students' homes. The only way for us to work was through printed MEP guides (called "autonomous guides," for self-guided study) and other printed material that parents had to pick up at the school. The students did the work at home and returned the packets to us for review.
However, despite all these challenges, English was very well-received by students and parents alike. I received positive feedback from parents who now tell me how their kids arrive at home repeating what they learned in class. This is very rewarding for me.
For the 2022 school year, we were also able to launch a bilingual preschool so that 100% of our student population is now learning English. This is a huge educational achievement—an achievement for our school, and a personal achievement for me.
Working with our smallest children allows them to learn English from a very early age; the classes are very fun, energetic and dynamic. We work alongside the preschool teacher, following the same curricular planning and covering topics in both Spanish and English. These classes include games, songs, and dances, so they are highly interactive and participatory.
My goal is for my students to see English as a door to the world. I always tell them that they are very lucky to learn and know three languages: their mother tongue, Spanish, and English. I try to make the classes very dynamic and attractive, and ensure that they don't become an educational burden for them. I want them to enjoy what they're doing and to boost their interest in learning new things.
It fills me with satisfaction to hear them say that their favorite subject is English and that one day they would like to be teachers.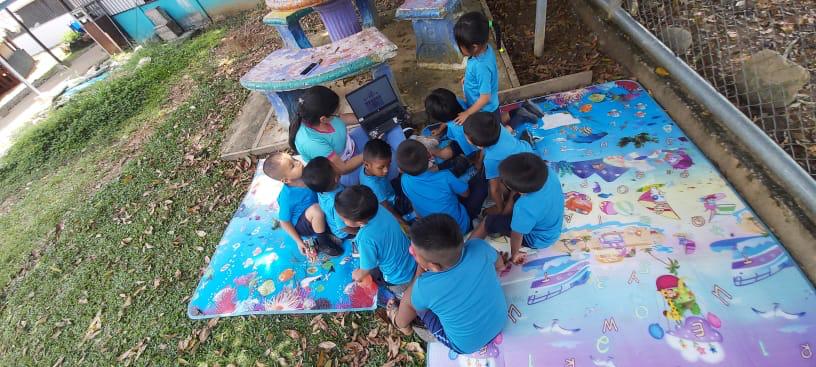 On June 30th, we celebrated the first English festival at the Gavilán School and in our School Circuit 05. It was a smashing success. We managed to enroll 30 students in the Spelling Bee contest, as well as participation in songs and demonstrations of what they've learned. I look to the future and see these students becoming a responsible part of society, with incredible potential—with tools and language skills that sets them apart from the rest.
At a regional level, I would like to be able to see more schools in the territory get the opportunity to include English classes in their offerings. However, I know that it is a political and economic issue that is bigger than the desire that I share with our other communities and schools to see this change take place.
I always try to make myself available to share my knowledge and desire to benefit these kids. I've expressed this to our supervisors, and I've worked to prepare teaching material for schools in the territory that don't teach English. This has been well received. I will always focus my commitment and responsibility towards benefitting these children.