The new year has arrived, and with it, new possibilities. One of those could be a visit to Costa Rica, a country that in recent months has resonated in all corners of the world of tourism as one of the most sought-after destinations for 2022.
Do you have your eyes on a trip to Costa Rica?
As you do your research and plan an unforgettable visit to this biodiverse corner of the world, you may be wondering not only where to stay and what to pack, but also how to make a positive impact while you're here. Sometimes the answer to that question is not simple, so we've got some expert advice to share.
Travelers to Costa Rica have significant power in their hands: the ability to create positive change by choosing the destinations, hosts, activities, and purchases on which they'll spend their tourist dollars. I've read that we should see this choice as a kind of vote. By investing our money in places and people that are making a positive difference, we will be helping them to grow, to be recognized, and to continue with their mission.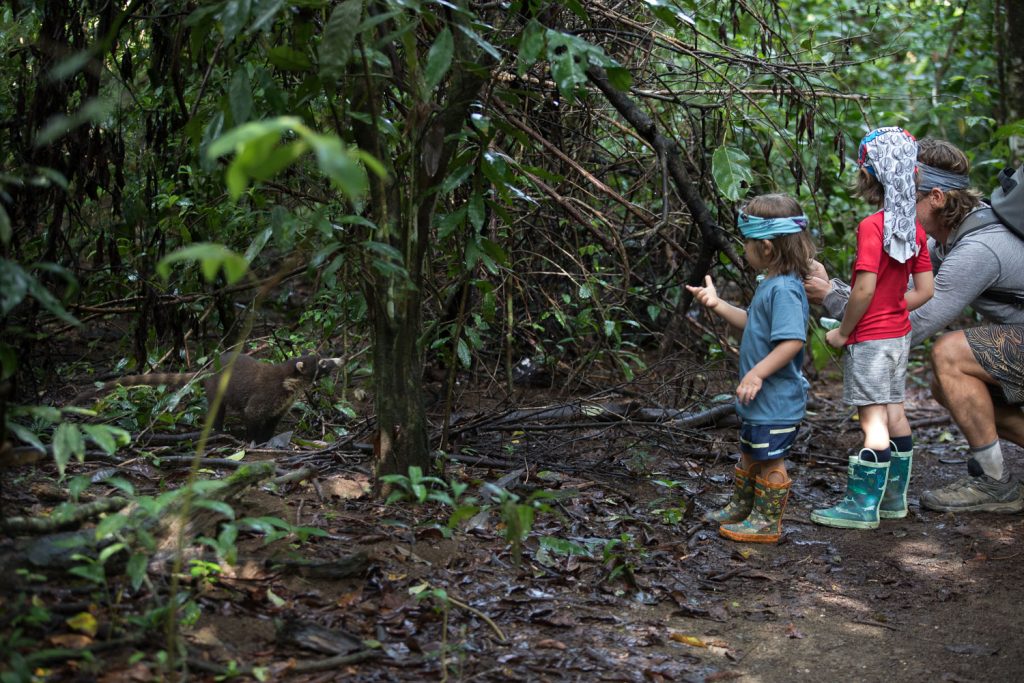 What does it mean to travel with a positive impact?
Sustainable tourism, eco-tourism, regenerative tourism, responsible tourism. Have you heard all these terms? Each one is meant to denote tourism with a positive impact on tourists, hosts, the environment, local residents and culture, and economy.
The debate on which is better—sustainable, eco, regenerative, or responsible tourism—is robust, but in the end, the conclusions are more or less the same. It's important for travelers to consider not only the terms used to label a trip or destination, but also specific questions we can ask travel agencies, tour operators and hotels. Just as we might ask in advance if they can accommodate our needs and interests, we can find out if our investments as travelers will generate benefits for the communities we visit.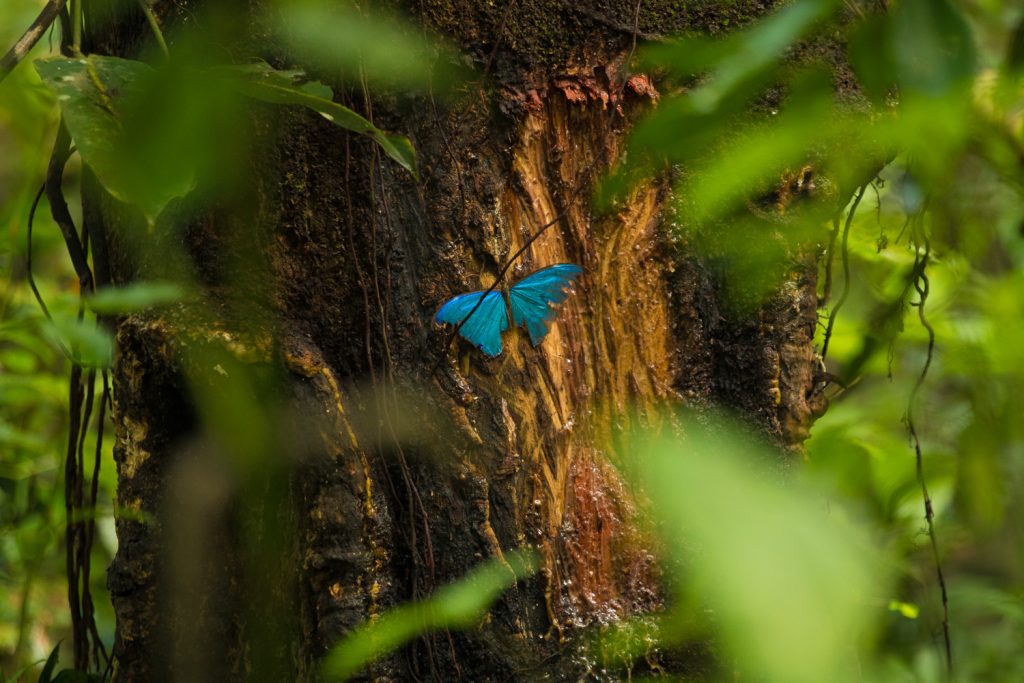 How can I plan a Costa Rica trip that makes a difference?
"One of the challenges in ensuring that your trip is sustainable is to make the right choice in the planning stage," says Conchita Espino, Executive Director of Asociación Mar a Mar. Her organization created El Camino de Costa Rica, an initiative that unites the Atlantic and Pacific coast of Costa Rica on a 280 km trail through rural communities.
"There are two objectives. What you are looking for is to determine how much of your tourist dollars are staying in the local community and what the impact of your visit will be on the communities' environment, and socially," adds Conchita.
When Conchita talks about the tourist dollar and how much will remain in the communities, she refers to a reality of tourism known as "tourist leakage." This refers to the fact that money that enters a country through tourism, does not always stay in that country's economy, let alone in local communities. According to the United Nations Atlas of the Oceans, until 2016 "on average, of each US$ 100 spent on a vacation tour by a tourist from a developed country, only around US$ 5 actually stays in a developing-country destination's economy.."
Much of that leakage of the tourist dollar occurs when visitors choose accommodations, attractions and services that have been generated with foreign capital. If you choose to travel with a large and international tour operator, you could be favoring tourist leakage. However, Conchita has a series of suggestions to help you avoid this.
Ask about the size of the group accompanying you and the size of the transport vehicle," she recommends. "A group of 30 or up is very difficult to ensure an environmental and socially beneficial visit, though it can be done if the operator is really committed to those values."
She adds this set of questions to ask your vendor:
What percentage of the employees are locally hired by the lodges?
Do the accommodations donate to the local community, or have a relationship with the local school, clinic, or community association?
How many of the meals and tours are packaged into the hotel stay and how many are in separate locally-owned operations? How much of the produce is locally harvested?
If responses don't come as quickly as you'd like, take another tip from Conchita and take another step forward by looking closely at the diversity of providers on your journey: "Try to determine how many different businesses are being engaged, or is it all part of one single, horizontally diversified provider?" A tour that engages with many different providers is more likely to have a positive impact on the destinations you visit.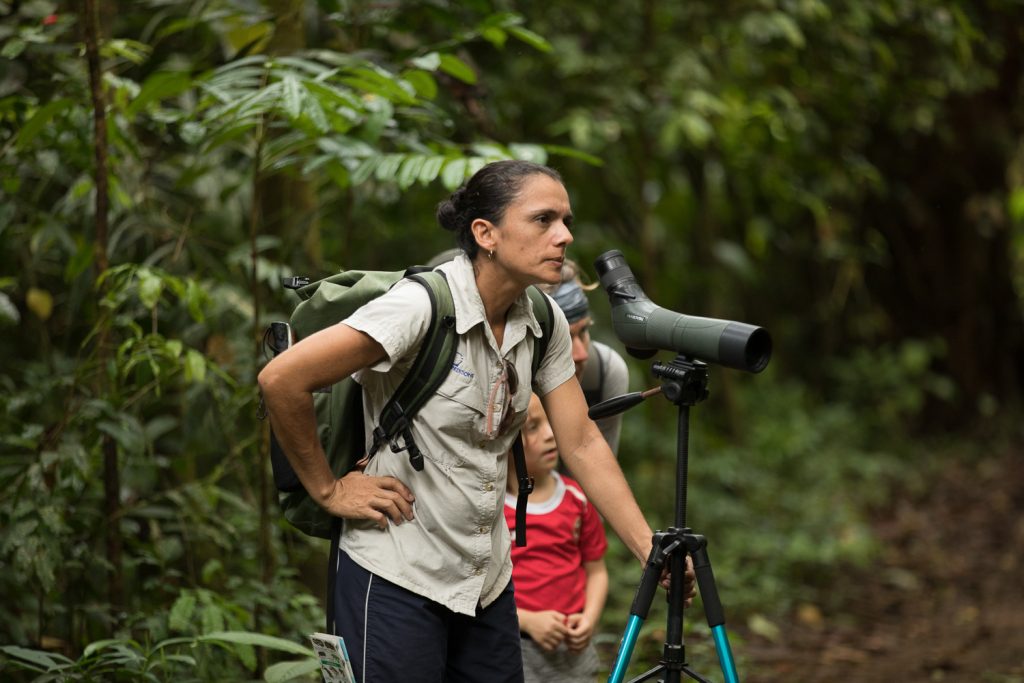 No matter how careful your research, some things can't truly be determined until a traveler is on site. That's why feedback is so important.
It is very very difficult to determine the social impact of tourist presence prior to your visit. Once there, you will be able to know more. If you see that there is a barrier between the tourists and the local people, I would recommend you inquire and if you identify a problem, write about it" in your reviews and posts, she says. "Barriers between tourists and local people can be a sign that the operator is not engaging the community sufficiently in the profits… I am not talking about handouts, I am talking about a private sector business relationship and collaboration."
If you're a traveler who prefers to organize your own itinerary rather than working through an agency or operator, make an effort to find providers that use local capital, and that showcase not only their Costa Rican identity, but also their local identity specific to the region and community you visit. Take the time to read their website and their social networks; and read critically.
As you do, you can keep an eye out for certifications that might show the organization is committed to the environment. However, it's common for an accommodation, a guide, a restaurant to lack sustainability certifications because of the bureaucratic processes involved—a topic that we will cover in depth in our first longform piece of the year on Saturday, January 8th. When that's the case, look for signs that the business is actively engaged in practices that show commitment to the community and the environment.
"The environmental impact should be easily visible," Conchita says of how to make sure your travel provider is taking you to an environmentally friendly destination. "That is: recycling bins available, energy saving practices, and the type of products used and their packaging should be safe for the environment."
As a traveler, you can also take the bull by the horns and take your own actions that will also help the environment. For example, avoid and reject the use of disposable water bottles—tap water is potable almost everywhere in Costa Rica!—plastic straws, and other single-use packaging. Choose group or public transportation. Plan activities on your trip to reduce your carbon footprint, such as planting trees, collecting garbage from the beaches, or supporting an environmental effort.
In the end, whether you organize your trip yourself or use a travel agency, it is important to question whether the services you're buying are in line with your values and what you want your money to do for the planet. According to Conchita, if a provider is doing good work for the community and the environment, it will probably be easy to see—even from afar.
"It takes more work for a tour operator to get involved with the community, so if they are doing it, it will be present in all their descriptions and in their answers to your questions," says Conchita. "If the answers are a lot of 'I don't know,' consider another alternative."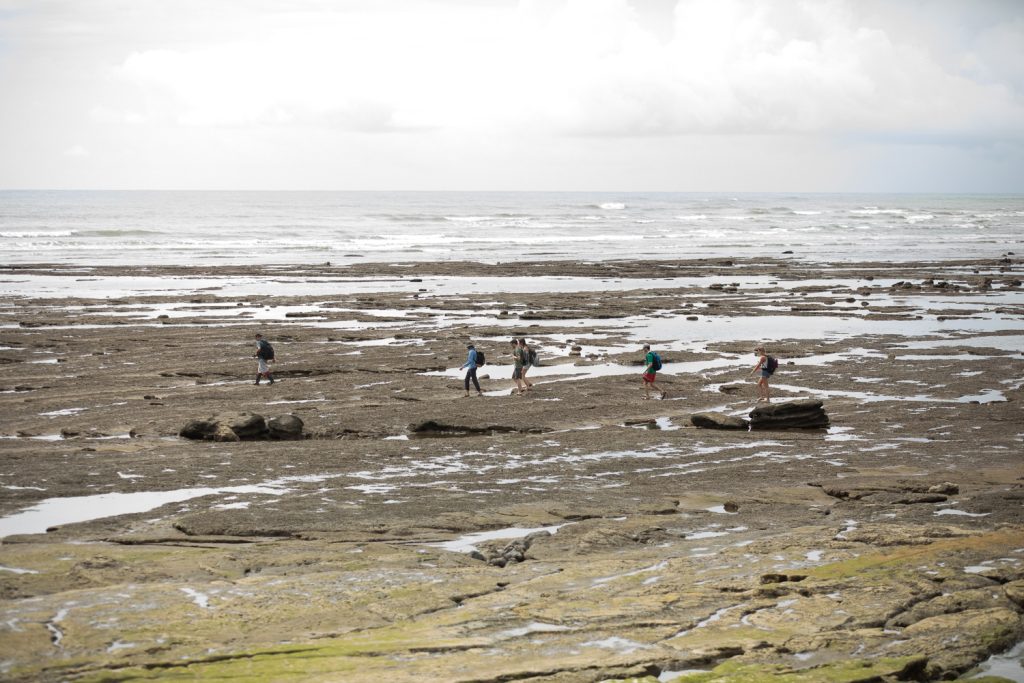 We are grateful for the support of Travel with Ann Experiential for the travel content in our January edition, "Toolkit 2022." Ann Becker has been a small business owner throughout her career. With more than three decades of experience in meeting/event management and strategy consulting combined with a passion for travel rooted in deep, mutually beneficial human encounters, in 2005 she began Travel with Ann Costa Rica. For 15 years she created and led more than 40 small group experiential trips in Costa Rica, neighboring countries, and Chile. Today, through Travel with Ann Experiential , Ann is dedicated to supporting and strengthening responsible travel small businesses, nonprofit organizations and industry leaders by forging strategic connections; contributing fresh perspectives; engaging and elevating diverse voices; and strengthening organizational capacity.