Who would you rely on if flood waters took your bedding, your belongings, or even your home?
The thing is, none of us know that for sure, even if we think we do. If there's one thing we've learned from our community at El Colectivo 506, it's that the answer to this question in many Costa Rican towns is a surprising one. It's often a nonprofit or other local organization that outsiders might never associate with disaster relief, but that has the right contacts and agility to step up in a crisis.
That's exactly the case with Pura Vida Fighting for Kids—an organization born out of one Central Pacific resident's desire to share love and training in Brazilian jujitsu with area kids. Even in a country used to torrential rains and flooding, the photos and videos that flowed out of Jacó, a popular tourism destination due to its relative proximity to the Central Valley, made jaws drop far and wide on and around Oct. 17th. Perhaps this was partly because Jacó is more of a little coastal city than a beach town, with international chains and shopping centers, so the images of floating cars, rescuers in kayaks in the streets, and residents wading through chest-high waters seemed particularly incongruous.
Pura Vida Fighting for Kids founder Leonidas Ruaro says that one reason civil society organizations are so important in these situations is that they can respond not just to the bigger situation that national entities see, but also to the specific and granular needs of vulnerable people in its networks.
"People know the nice side of Jacó," he says. "But according to the INEC [National Institute of Statistics and Census] in 2020, in the Central Pacific, 54% of kids under 12 live in poverty."
How does a nonprofit like this build up the capacity to act at the intersection of poverty and disaster?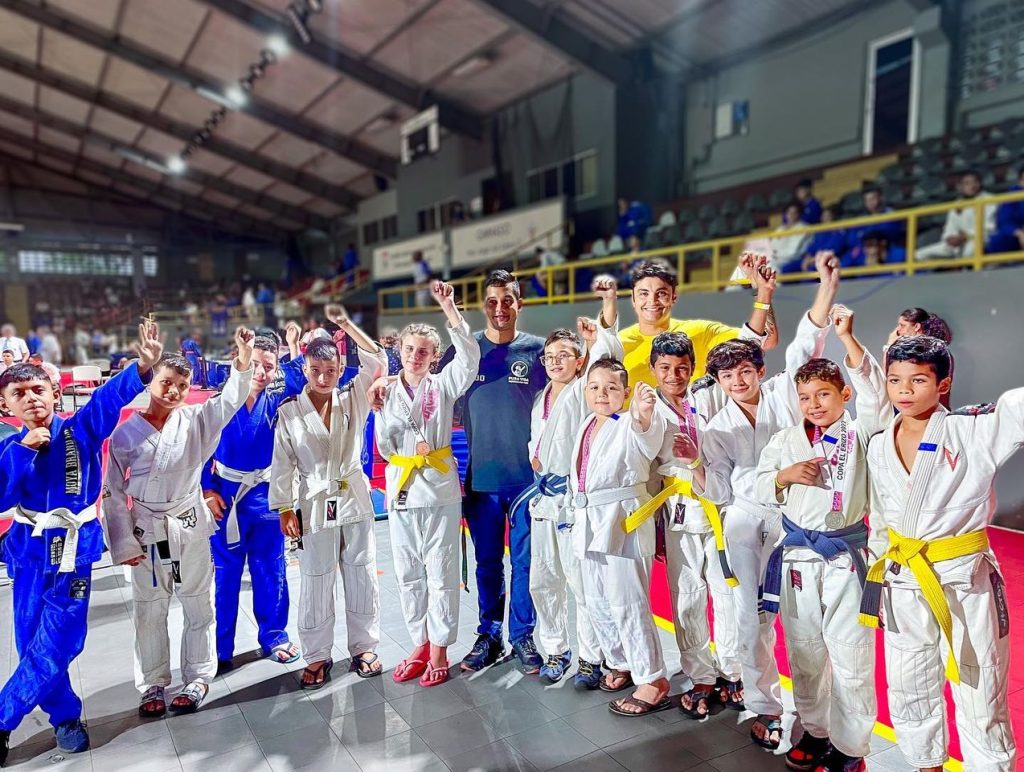 A godfather on a mission
Leo says Pura Vida was born because he wanted to pursue an opportunity for his best friend's child. However, it also has its roots in his upbringing. He was born and raised in Playa Hermosa de Jacó, and says that while his small business-owner parents were able to provide plenty of opportunities for him, he was always grounded in the limitations faced by his childhood buddies.
"My best friends growing up were always very poor," he says simply. "I could have a surfboard because my parents could buy me one. I could buy cleats to play soccer because my parents could do that." But as he grew up to become a real estate agent and a business owner himself, with the Buenazo Bowls chain, he never forgot that his access to opportunities and resources was highly unusual in his home communities.
Leo's best friend had a baby when she and Leo were both in their last year of high school, and she asked Leo to serve as godfather. The longtime student of Brazilian jiu jitsu wanted his godson to be able to study the sport, but you can't learn jiu jitsu without someone your own size to practice with.
Rather than invite just one, he opened it up and started recruiting all of Jacó.
"I set as a ground rule that every kid had to bring two friends," he says.
The classes became popular, and while jiu jitsu has the advantage of requiring very little equipment—"the floor and the uniform, that's it"—the effort quickly needed something more formal. In 2016, on the advice of close friend and fellow jiu jitsu athlete Andrés Valenciano, who has headed Costa Rica's Ministry of Foreign Trade and National Training Institute (INA), Leo set up a foundation. From there, Leo slowly expanded his partnerships and offerings to include judo, yoga and chess.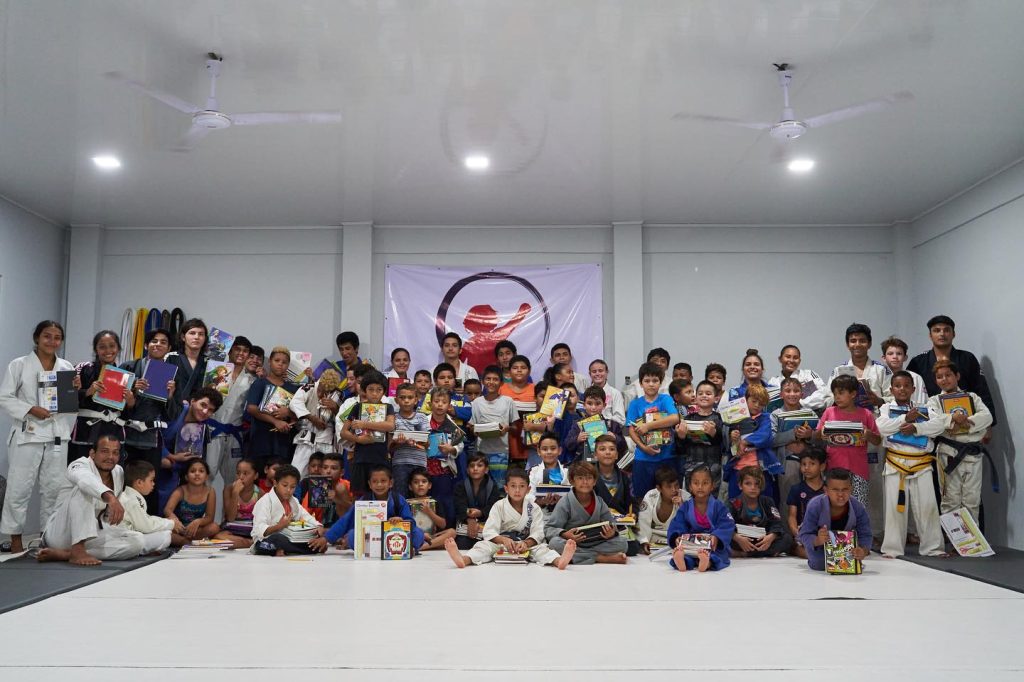 While he's donated his own time and put his own money into everything from the flooring to electricity bills, he's also obtained monetary and in-kind support. For example, local businessman Francisco González Madrigal, a member of the Pura Vida board, donated their space in a shopping center he owns. Jiu jitsu uniforms can cost anywhere from $50-80, but Leo has secured international in-kind donations to keep his students kitted out.
Today, Pura Vida FIghting for Kids has served at least 300 students, with an average of 30-50 kids and teens at the center every night, Leo says.
In August of 2021, the organization had its first experience helping its beneficiaries respond to flooding: receiving and distributing three trucks' worth of in-kind donations, including from the tight-knit jiu jitsu community around the country. ("When we raise our hands, there are always people who respond," Leo says.)

This dress rehearsal, so to speak, showed Leo that local organizations can be quicker and more effective than official emergency response entities. He minces no words about the August 2021 response.
"The National Emergency Commission (CNE) took action, but it took action kind of late," he says. "When they started responding, we already had clothes, food, shoes… through us and through other organizations such as Jacó Impact, others in the area.
"I don't know why it's called the CNE if, when an emergency happens, they only show up afterwards," he says.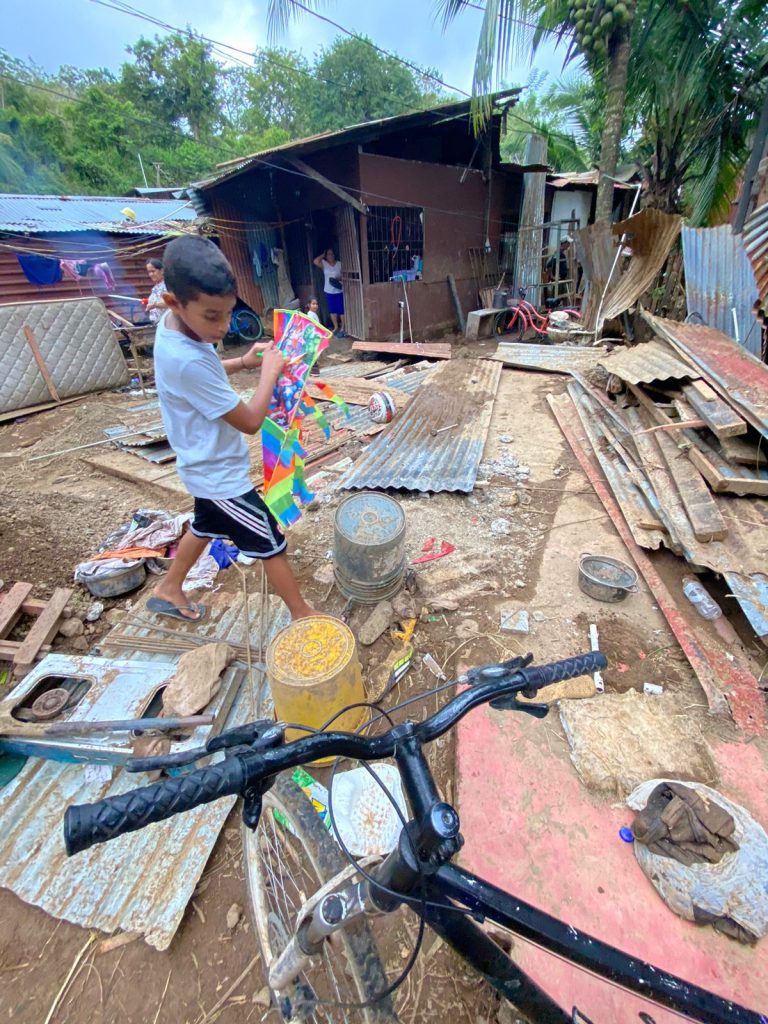 Leveling up
This year, the floods—and Pura Vida's response—both reached new heights. As many as 50% of Pura Vida's students live in Copey, a riverside shantytown that was hit hard by the mid-October floods after many hours of steady rains. One family's home was completely swept away.
But Leo and his community also had some new resources at hand, having learned from limitations it identified through its emergency response experiences in 2021. One of these was the need for a place where people could donate easily online, even from abroad: this year, the organization, now an affiliate of Amigos of Costa Rica, was able to set up a special donation page to better distribute resources in the area. At the time of this writing, the page has raised $1,663, but donations are still needed; as just one example, Pura Vida has invested $5,000 in building a home for the family that lost theirs when it was swept away by the floods, and continues to invest in the response.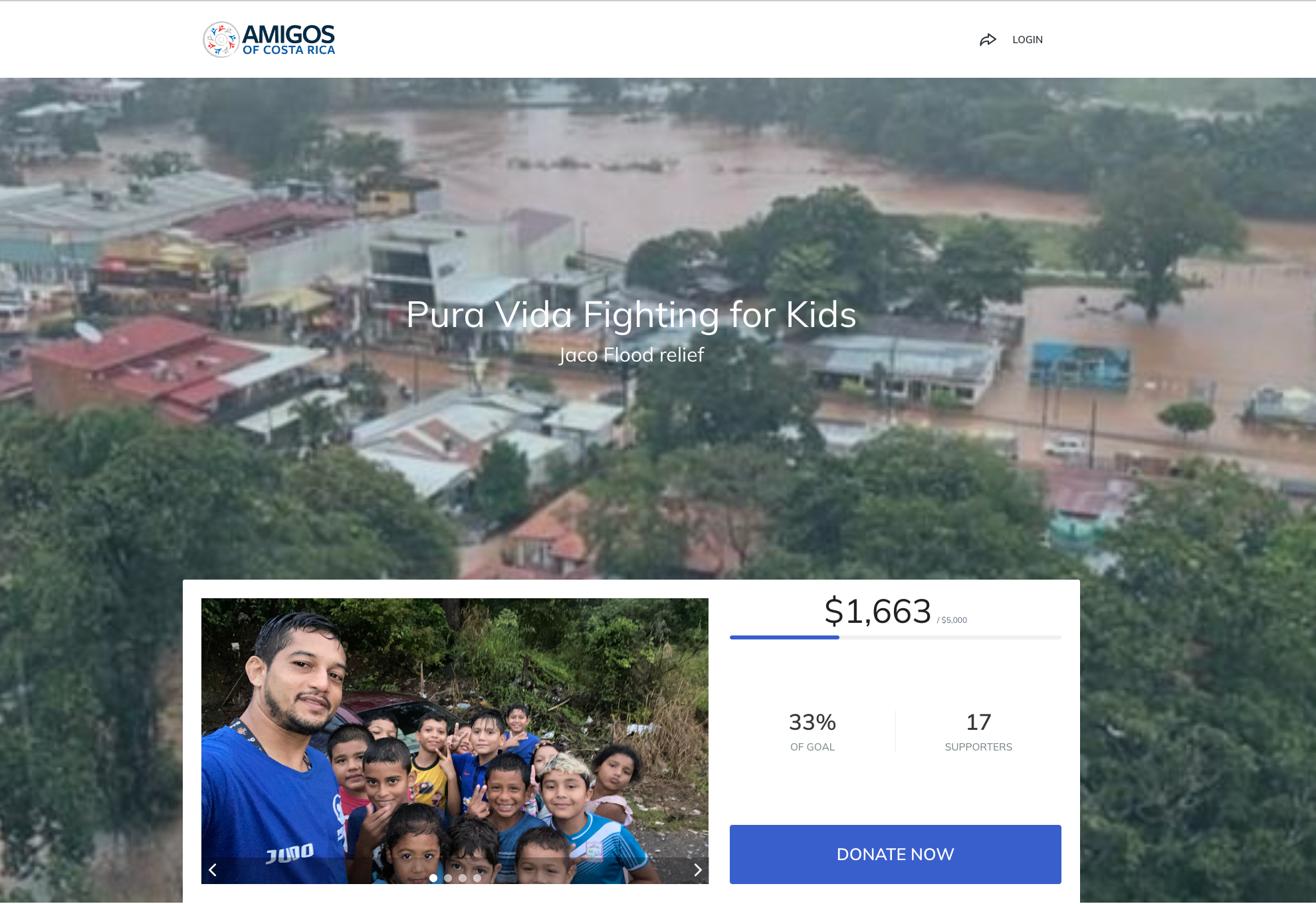 Another limitation of the 2021 response was a lack of the logistical wherewithal to deliver in-kind donations to families. Pura Vida addressed this in 2022 through a partnership with a local church, the Iglesia Radical, which was able to rally a broad network of volunteers to organize a distribution center and put together relief packets for each family in need.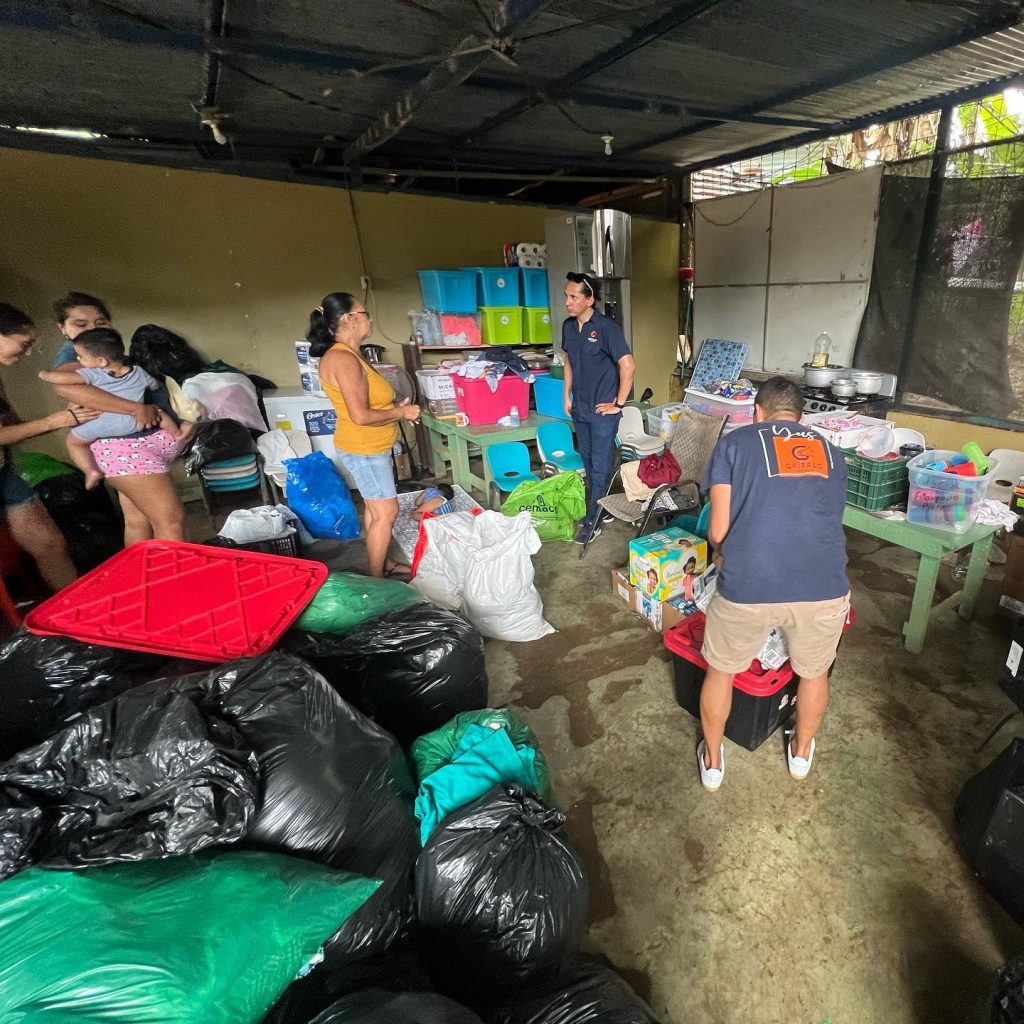 A third limitation still needs addressing. Our 2021 edition on community disaster relief showed the importance of a strong and active local emergency relief commission; according to Leo, it's essential that the municipality of Garabito find ways to make that entity's response much quicker and more effective.
"I think if we could eliminate some of the bureaucracy involved, we could respond much more quickly," he said. "Not waiting a week or two weeks to activate different [response points]… We need less bureaucracy and more action."
This month, the solutions and ideas we're featuring are drawn from conversations with our community. We got to know Leo thanks to a recommendation that came out of our very first community interview of the month: Dakota Bishop, of Amigos of Costa Rica. Amigos of Costa Rica. El Colectivo 506 and Amigos of Costa Rica work together in alliance to share stories about the work of nonprofit organizations throughout Costa Rica. Amigos of Costa Rica is a U.S. 501(c)3 organization that connects donors to more than 100 nonprofit organizations throughout the country. Visit the "Amigos of Costa Rica with El Colectivo 506 Blog" here for more. Amigos of Costa Rica receives financial support from the Costa Rica USA Foundation for Cooperation (CRUSA).
We rely heavily onour community to help us identify the changemakers we cover. Do YOU have stories to tell about disaster response efforts in your community, or other initiatives that deserve more attention? Tell us about it in our survey, via email at [email protected], or via WhatsApp at +8506.1506.