This weekend, Costa Rica will celebrate the International Day of Action for Rivers—and across the country, activities are being organized as part of the 7th National Day of Action for Our Rivers. Check out the map at the end of this story to find more than 50 #PicnicEnElRioCR (Picnic by the river) events.
For El Colectivo 506, one of these events stands out. On Saturday, March 11, the district of Hatillo—the most populous in the province of San José, and the fourth most populous in the country—will stand up to declare its goal of becoming a "green, intelligent city, with gender equality in all its activities, prosperous and happy," according to the press release for the event.
In our February edition, "Start at the River," we witnessed the efforts of many people—residents of Hatillo, and others as well—to beautify this community and improve quality of life in our cities.
In that edition, Jhostyn Díaz told the story of one Saturday in February, when dozens of people from various organizations participated in a cleanup next to the María Aguilar River—part of the María Aguilar Interurban Biological Corridor. During this activity, Karina Rodríguez, a member of Sociocultural Promoters of Hatillo
PROSOCUHA told Jhostyn that "in many neighborhoods, our people live in overcrowded areas, and there are no green spaces for people to enjoy. These spaces are very important, but up to now, people know no other reality than being overcrowded." (Read more in 'Las venas verdes de las ciudades de concreto')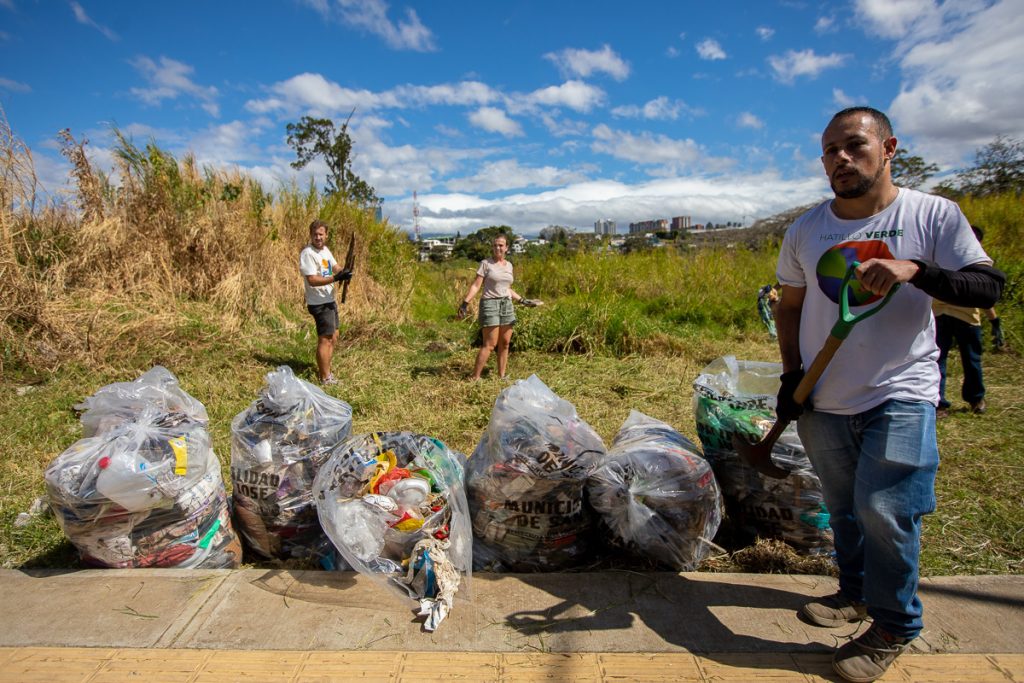 For the second consecutive year, the community will celebrate the "Hatillo Environmental Hope Festival", an event full of cultural and educational activities. There will be stands for community entrepreneurs and visitors, as well as spaces to meet with the event organizers.
This festival is a citizen initiative led by Hatillo Sociocultural Promoters (PROSOCUHA), the Hatillo Verde Sustainable Development Association, the Hatillo 2 Specific Development Association, and Green Wolf Costa Rica. It is supported by entities including the Municipality of San José, its Municipal Police and the Department of Environmental Services; Preventive Programs of the Public Force; and the Ministry of Environment and Energy (MINAE), including the National Biodiversity Management Commission (CONAGEBIO), the National System of Conservation Areas (SINAC).
Other supporters include the Humane Society International Latin America, the Ornithological Association, Río Urbano, Algo por la Tierra, Proyecto Transformación hacia una Economía Verde Urbana (TEVU), and private companies such as Intensa and Metrocoop.
When:
Tis Saturday, March 11, from 10 am-6 pm
Where:
Next to the María Reina Church, Hatillo 2, southern San José.