Pippa Kelly is a natural starting point for El Colectivo 506's deep dive into the world of Costa Rica's Certified B Corporations. After all, she's our co-founder. As an entrepreneur at Casitas Tenorio B&B in northern Costa Rican the town of Bijagua, she helped create our media organization in 2020 because of her deep-seated belief in the importance of journalism that showcases rural communities' needs and accomplishments.
Today, Pippa is the owner of a Certified B Corporation—and, in that capacity, is a sponsor of this month's edition, "Measuring Up." She first completed the online B Impact Assessment in 2021 and finished the review and certification process in 2022, meaning that Casitas Tenorio B&B has achieved verified standards of social and environmental impact. (Read more about what this means and how the standards are assessed here).
Among Costa Rica's 12 B Corporations, Casitas Tenorio B&B is one of only three in the tourism sector, and one of only two accommodations (along with Bodhi Surf & Yoga. The third tourism sector B Corp in Costa Rica is travel agency Asuaire). So what does it take for a small rural lodge to complete an assessment more commonly associated with the likes of Patagonia or Athleta? What are the biggest hurdles? And why might other businesses want to consider using the B Impact Assessment?
That's what our conversation explored. Excerpts follow, edited for clarity.
Why was it so important to you for Casitas Tenorio B&B to become a Certified B Corps?
It has actually been really good for me, because Casitas Tenorio B&B was something that I fell into [when we founded it in 2008]. A lot of people start their dream business, but I worked on Casitas so we could survive. I come from a background as a teacher. I worked in the education sector that's not about profit or growth or benchmarks or money. I hate the word business owner. I hate the word entrepreneur.
Even to this day?
Yes! I still don't like to wear that hat. It's a personal struggle because I grew up [with the idea of] business, capitalism, as something evil that exploits people… I had to really switch it around and say, "Wait a second. There are parts of the economy where good businesses should fit. We should have a space within capitalism to put things right. Business provides people with jobs. With livelihoods. With training to make their life better, to make the community life better, to make your life better."
I've always struggled with the identity crisis of running a business that is not certified as nonprofit. So [obtaining the Elite Level of] the CST [the Certification in Sustainable Tourism offered by the the Costa Rican Tourism Institute] in 2020 was a real turning point for me, and then I did a fellowship for women in business… that really opened my eyes to the power of business and how you can have a positive impact.
Once I'd done that, I looked at B Corp. I wanted to go global, with more rigor—to feel like my horizon isn't just Costa Rica anymore. It's like I'm looking out and I'm connected to other businesses and other sectors.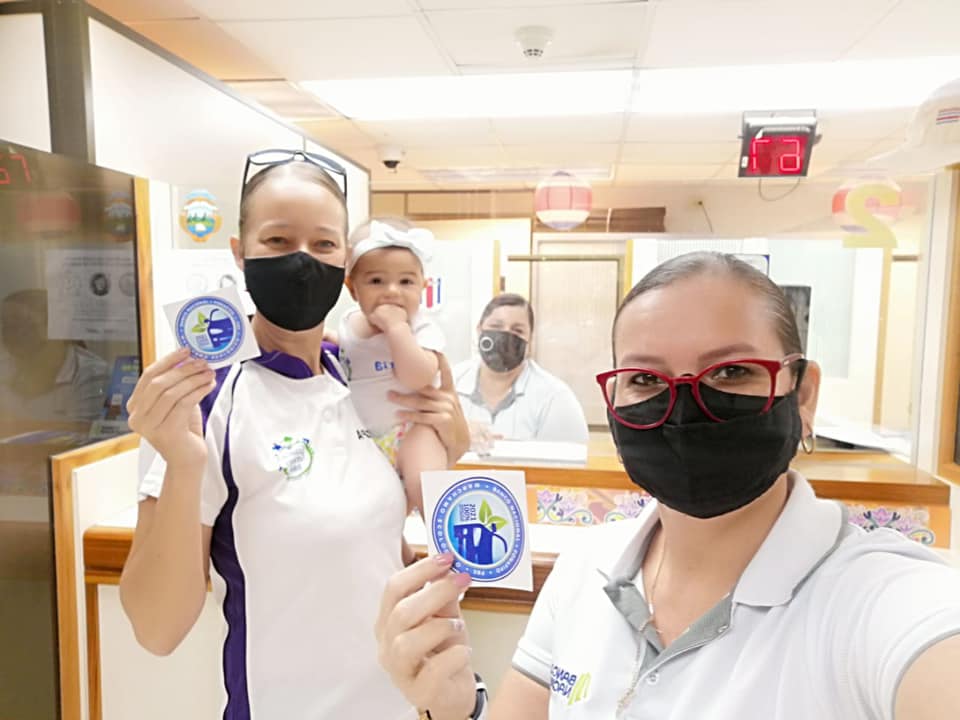 What was it like to do the B Impact Assessment? You were at the end of a high-risk pregnancy at the time, on bed rest.
I just said: "Well, I can't walk around, so I'm going to start the process." [The free online assessment allows an entrepreneur to see if they appear to meet or surpass the minimum score of 80; if they want to be formally evaluated by B Lab, they can then submit it for review.] I submitted it, but since I didn't follow up after the birth of my baby, they reached out after maybe six months.
How hard was it to complete?
I'd already done the CST, and the barriers to entry to that were so insane. The only way that I was able to do that was that I got a grant to pay a consultant to help me put all the data together. I'd wanted to do it for a long time… but it is so incredibly messy and time consuming that I didn't have the time or the money to do it. Which was so ironic because it's in our DNA. It's what we do. But to actually prove it on paper and actually show it and put evidence, it meant that I would have had to turn away from my business [to get it done].
As much as I think that process is so time-consuming and crazy, it did sweep through the business in terms of: "Where's your induction policy? Where's your cleaning manual?" The things I got out of it meant that my business was more efficient, and there were tools that I could use. It wasn't just greenwashing.
Would you recommend that rural tourism businesses do the CST before B Certification?
If I look back at the history, it all started with the Tourism Declaration (Declaratoria Turística). That's the first step for any rural tourism business in Costa Rica. You have to start there because you have to put things in in order—insurance policies and everything—and then you can launch off, and get into trade fairs.
There's no way I could have become a B Corp without the CST first. I just wouldn't have the evidence—photos, letters, all the documentation. Where do you pull that from, especially if you're a rural tourism person who spends all her time attending to guests, staff, and community? I'd also been awarded the Bandera Azul, which is the same thing: I have to do a yearly environmental report, so I have to get all the power bills, all the water bills, all the gas bills, how much gas we've spent, how much recycling our team has put in, how much garbage we've put in. We measure everything.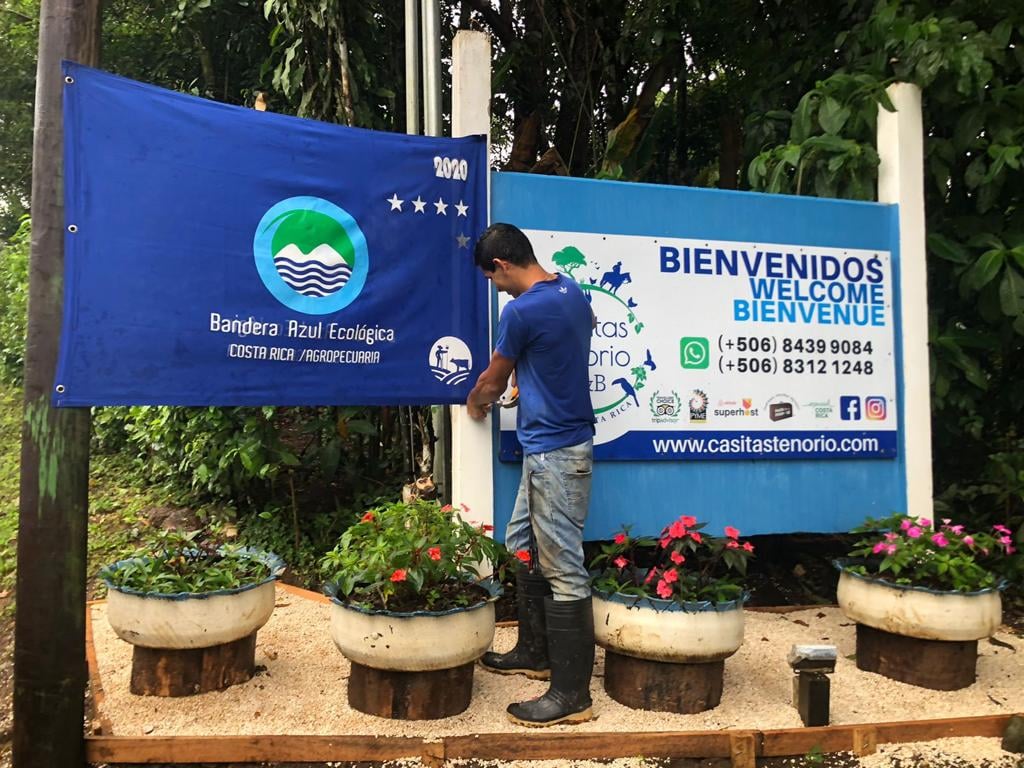 So—should rural tourism businesses that don't have other certifications be looking at the B Assessment? Or do you think they should focus on the Tourism Declaration and other certifications such as Bandera Azul and CST, and then "graduate" to the B Assessment later on?
It's a good question… A small business should always think big. The problem with a lot of small businesses is they doubt themselves and they think, well, like [I used to]: We started Casitas Tenorio serving coffee to our first guests in a converted goat shed, so you think, "We've got nothing… I'm a small business. I've got no chance."
My recommendation for small tourism businesses is to ask questions. Join a local chamber of tourism. Find your mentors. Look at a business that you admire and then knock on their door and say, "Can I come up and hang out to ask a few questions?"
And I don't think it's a detriment to look wider. The B Impact Assessment? Go through it! It gives people structure around where they're falling behind or what a business should have. It's basically a business plan. Use it for growth. For me, it helped me structure and also see my business in a different way. If you just pick up a business book, it can't really plug in your business. But something like the Impact Assessment goes through each question and then flags what you should be doing.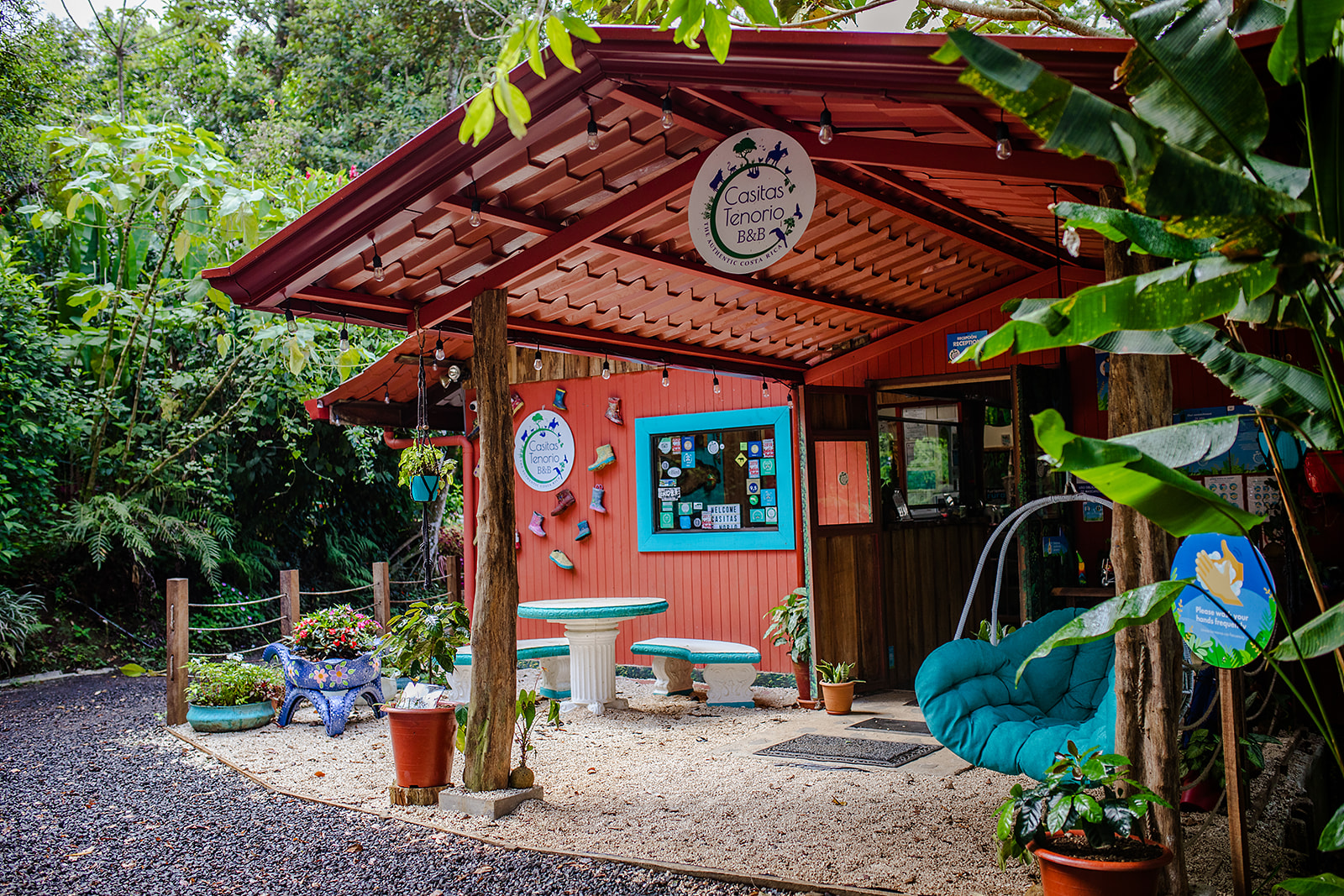 You're so new to the B Corp community, but have you seen any benefits yet? Travis Bays of Bodhi Surf & Yoga, another Certified B Corp that is a sponsor this month, told me that he's absolutely had customers say, "I chose you because you're a B Corp."
Yeah. I went to a trade fair a few years ago had a very high level travel agent come through. He came past my stand and we're not quite at the level of his clientele because they want a pool, they want a spa, they want a restaurant, they want fine dining, they want wine. But I said, "Look, I'm going for B [Certification], and he said, "I've got it. Join the movement!"
When we got [the certification], I emailed him and he was just floored. Now we've got strong business with them: he puts his clients in other high-end places, but then he also books them into Casitas Tenorio B&B. It's a really good fit. We don't need to talk or do background: we're on the same level, and our values are the same. We know we're on the same page, and his clients fit my product.