The first thing that strikes you as you enter HeartSong Community of Free Learners is how different it looks and feels from a conventional school classroom. Kids of different ages are solving problems, creating projects, learning life skills and leading their own authentic learning—all without the need for tests, grades, or homework.
Natural light spills over colorful rugs, pillows and bean bag chairs. There are cozy reading nooks and shelves of irresistibly enticing books, games, and art supplies. You'll see chests filled with costumes and wigs, science lab kits, multi-colored math games, and open windows and doors inviting movement between indoor and outdoor spaces. There's a spirit of creativity and possibility in the air. For the children and adults in this unique learning community in Heredia, Costa Rica, HeartSong is a second home.
What you won't see here is rows of desks of seated children copying down facts provided by the teacher from the white board. Instead, you'll find children in action. In the kitchen, Samuel,13, and Isaac, 11, are making cookies, accompanied by Maribel, 28. They are using fractions, multiplication, and measurements as they double the recipe to share with everyone. Upstairs, Maia and Fiorella, who are 13 and 14, are honing their Final Cut Pro video editing skills as they make a film about street harassment in Costa Rica and write an op-ed for publication. (See their full article and short film here).
Meanwhile, primary school students Amira, Emma, and Mateo are learning about plate tectonics and physics by testing the structural integrity of toothpick-and-marshmellow structures in wobbly jello molds.  Maite and Luna are in the carpentry workshop sawing, hammering and painting their own architectural designs, accompanied by HeartSong director Heather. Santi and Eze are creating a board game combining probability and mythical creatures from literature. This is what hands-on learning looks like in just one of a growing number of innovative educational projects springing up in Costa Rica and around the world.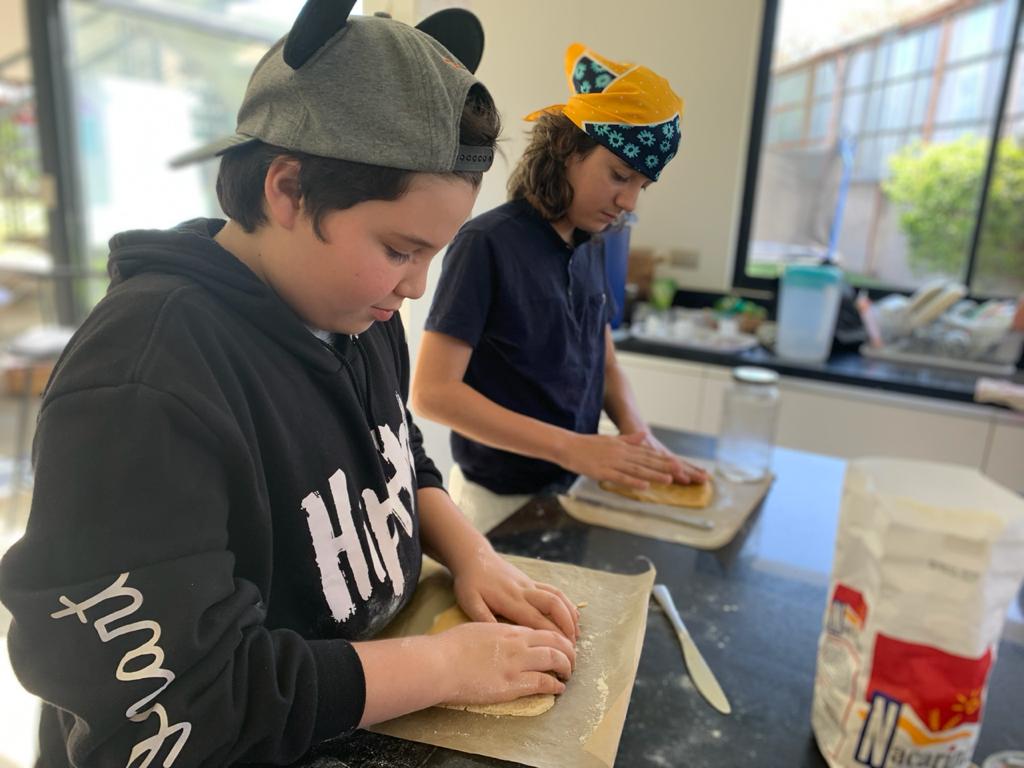 A global movement 
Across the planet, a growing movement is questioning conventional education systems and proposing new and innovative approaches. You may have heard of this movement as "alternative education" in that it is an alternative to the conventional school system. 
This movement for innovation requires us to re-think every aspect of learning—from the physical spaces and materials we use and the way adults and children interact, to the way decisions about a learning community are made. Revolutionary philosophies include Montessori, Reggio Emilia, the Democratic Free School Movement (made famous by Summerhill), and many more. 
There is no one model. What these ideologies and pedagogies have in common is that they all strive to transform an antiquated system of education based on punishments and rewards into a active learning experience that nurtures human potential and creativity. 
At the heart of it is a simple idea: Children are whole human beings with emotions, curiosity, and an "inner teacher."  When supported by a rich environment, materials, and emotionally present adults, children are capable self-led learners.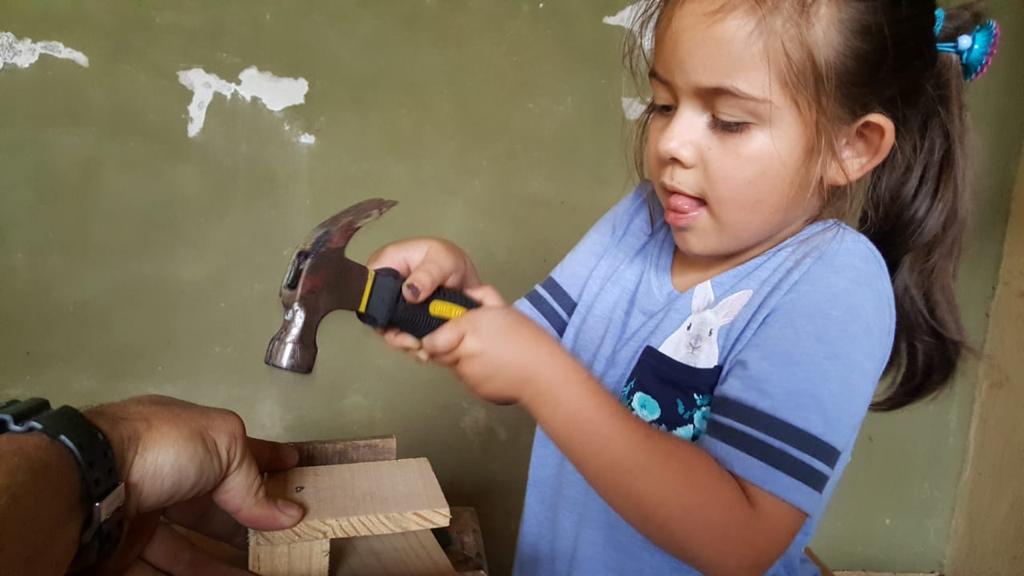 Unschooling and unlearning
Do you remember pretending to be sick so you didn't have to go to school? Ever find yourself counting down the minutes until the end of a class period or counting down the days until vacation?  Have you ever stopped to ask yourself: when did learning become a chore rather than a joy? 
These were things that I never questioned in my childhood. It thought it was just a part of life to be stressed out by homework and standardized tests, only to forget the content shortly afterwards.   
I began to question the conventional schooling model thanks to two weeks I spent at Shikshantar, the People's Institute for Rethinking Education and Development in Udaipur, India. Being part of a thriving self-led learning community changed my life. I realized I had a lot to un-learn. 
It came as a shock to me to learn that the "conventional" school system, the one most of us were educated in, has its roots in the industrial revolution and military dictatorship. It is a system that generally prizes conformity rather than ingenuity or innovation.This is because the conventional school system was originally to raise obedient workers and consumers. This model of authoritative instruction spread across the world through colonization. Today it is so ingrained and normalized that we can live our entire lives without even questioning it. 
At Shiksantar, I learned more in two weeks of hands-on experiences and unschooling than I had in years within the four walls of a classroom.  I knew that when I had children of my own, I wanted them to learn like this: through authentic lived experiences with caring people of many different ages and backgrounds.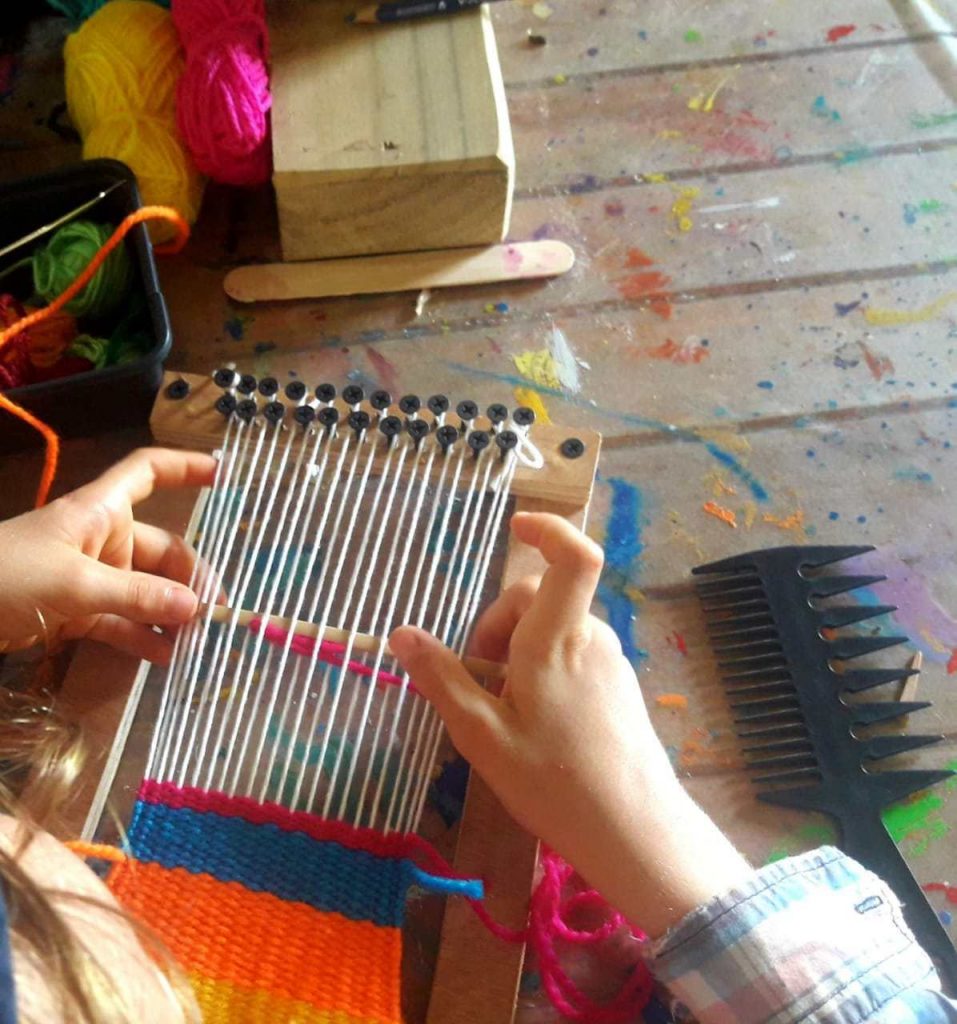 An inspiration in the jungle
In 2018 I visited Casa Sula, a private school in Orotina, Costa Rica that sits on 200 acres of lush rainforest. Inspired by the pedagogy of the Pestalozzi Experimental Center of Ecuador (Centro Experimental Pestalozzi Ecuador), Casa Sula promotes independent learning by allowing children to connect with their natural instincts. Casa Sula was born from the collective vision of Grupo Orion (Margarita Valencia, Esperanza Chacón, and Edgar Espinosa) and families from La Eco Villa, an ecological planned community in San Mateo, Alajuela. 
I was deeply inspired by their philosophy of trusting children to learn instinctively through autonomous activities and play. It was at Casa Sula's open house that I began to converse with Heather Frid Jimenez, another Heredia parent with decades of experience in innovative education. 
Several days later, we realized that we had more in common than just our shared love of authentic learning. Heather and I had actually met 25 years before in the United States, when I was a child and Heather was a student at Evergreen State College. We immediately began working on what was to become HeartSong Community of Free Learners in Heredia. 
We began to connect with other projects, and in 2018, several of us came together to form the National Network of Educational Innovation (Red Nacional de Innovación Educativa) to connect and empower innovative educational projects across Costa Rica and pave the way for a new culture of learning in the country.  Each of the following innovative learning projects was founded by women in Costa Rica with a passion for transforming learning and education.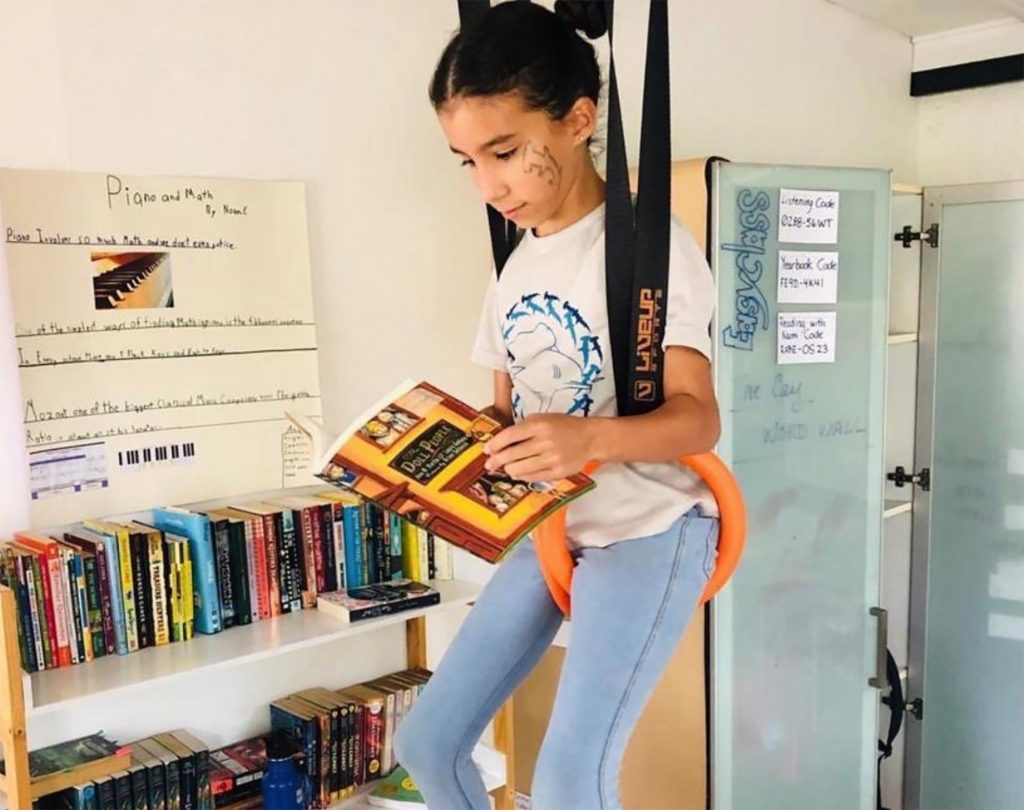 True North School is a project-based, student-centered school in Escazú, Costa Rica. Founded by Natalie Farrer, True North is for children ages 3 to 18 and spans Early Childhood, Primary, Middle School and High School levels. 
"We asked ourselves how we could create a learning culture in which children are empowered to take risks in pursuit of learning and growth," says Farrer. "It's about engaging in truly meaningful, authentic learning experiences." 
True North has a unique responsive learning environment to support each student's process of self-discovery. Children demonstrate their knowledge and skills by creating long-term projects that engage them in solving real-world problems. Throughout the process, students explore their interests and develop skills like goal-setting, time management, collaboration, communication skills, creativity, iteration, and reflection.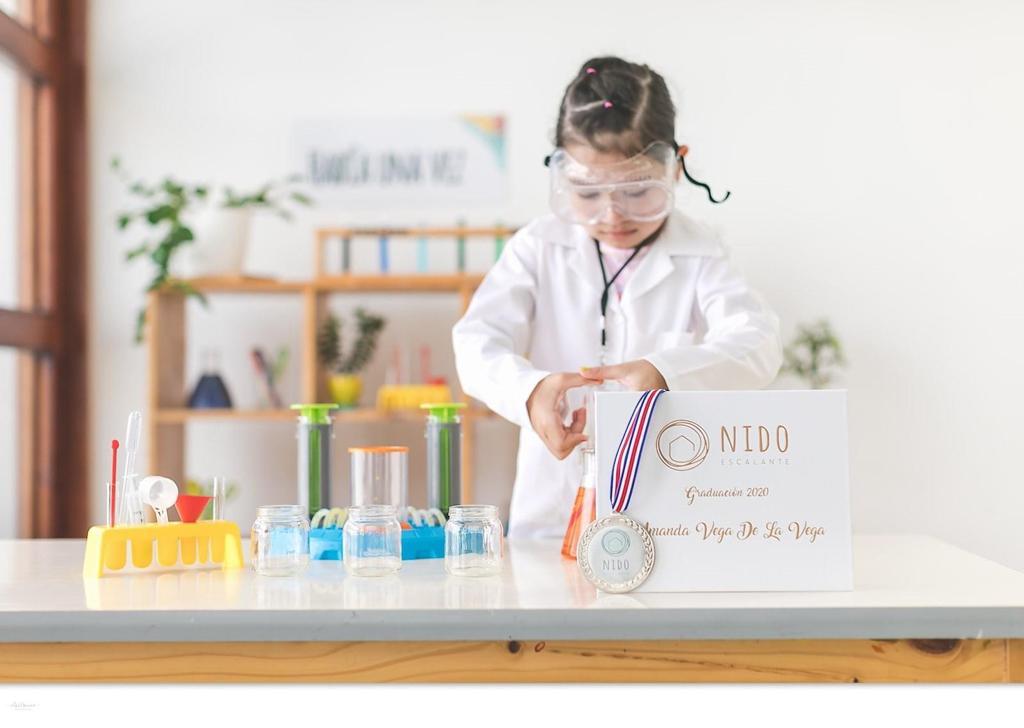 NidoLab is a preschool located in Tibás. It's a unique educational community based on play, transformation, and learning. NidoLab is founded on the idea that all children have the potential to discover, reflect, and lead their own learning process. The environment itself invites play and interaction as children discover new and varied possibilities to reinvent the use of materials. 
"Our 'nest' is a living laboratory, a multisensorial space that invites dialogue between our senses, thoughts and imagination," says NidoLab founder and director Melissa Bolaños. "It is designed for each child to learn through projects, experiences, and exploration." Children can explore and combine different types of materials, tools, and techniques to allow their curiosity and sense of wonder to take flight.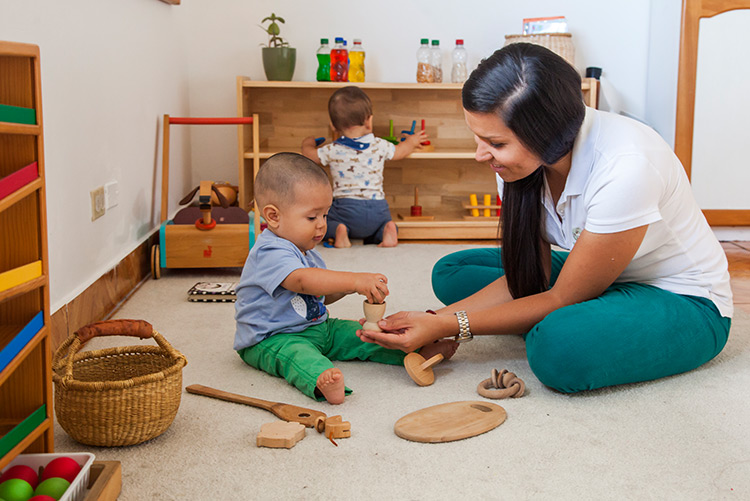 TreeHouse Montessori in Heredia serves children from 3 months to 5 years of age. The school works with children in research projects, following students' interests and promoting a culture that highlights the learning of children to the entire community.  
"Conventional education must transform itself into a dynamic process of exchange and co-creation," says TreeHouse founder and director Laura Soto. "Children are capable of becoming the leaders of their own learning, rather than being the passive receptors of concepts and theories taught to them by adults." 
From this perspective, the teacher transforms into a guide to share and document the learning process of each child. In addition to the pedagogy of Maria Montessori, TreeHouse is also inspired by the ideas of the Reggio Emilia philosophy to recognize and make visible the "100 languages" of children. 
"Educational innovation means evolution, change, and challenges," says Soto.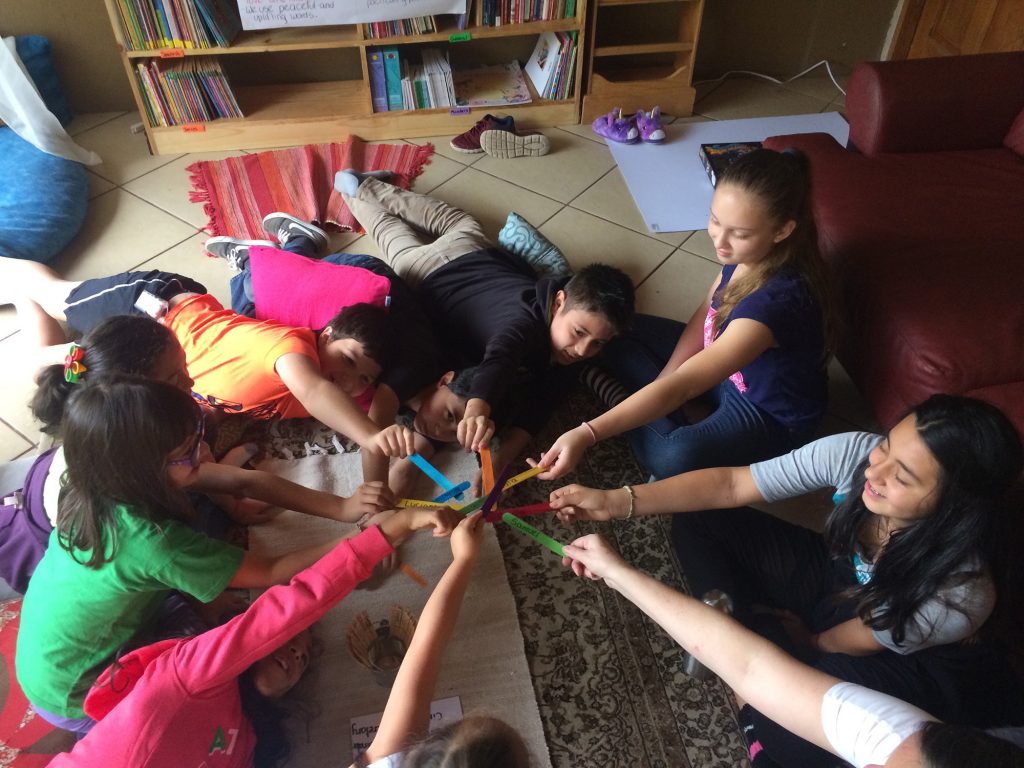 HeartSong Community of Free Learners is a project-based school in Heredia where children joyfully cultivate the confidence, creativity, skills and resilience to prosper in a changing world.  
"It is truly inspiring to witness the boundless creativity that unfolds when children are given the space to connect with their inner spark and innate love of learning," says Heartsong director and co-founder Heather Frid Jiménez. 
HeartSong serves children ages 7-16 through multi-age, collaborative small-group projects and English immersion. Every day is infused with music, the arts, and personalized attention. Each Monday, the school holds a circle council in which children learn how to resolve conflicts and make decisions with emotional intelligence and Non-Violent Communication. 
"At HeartSong we kids get to have a say in what happens," says Nati, 12, who has been at HeartSong for three years. "We feel free, and that is a dream come true." 
These innovative educational projects in Costa Rica are proving that it is possible for children to learn not just content, but also real-life skills. They demonstrate that learning is actually more profound and useful through experiences, and that all of this can be accomplished without the need for grades, tests, and homework.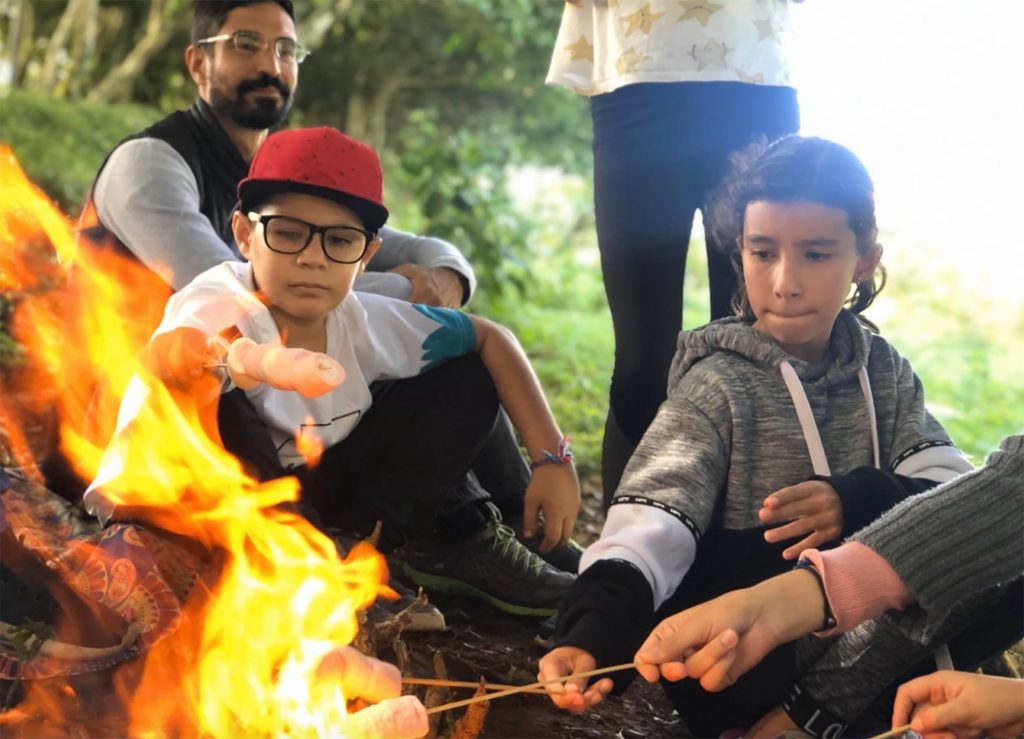 COVID-19 has brought school into our homes never before, highlighting existing inequalities and bringing the failures of the conventional system to the forefront. We hope that as a network we can influence and inspire all schools across Costa Rica, public and private, to reimagine learning and transform education. All children deserve to learn in a way that is fun and personalized, and engages their full creative potential.  
If you are looking for an innovative school in your area of Costa Rica or if you know of an innovative educational project that would like to join the network, please send us a Whatsapp message at 011-506-8729-2908.