For some people in the coastal communities of Costa Rica, a passion for conservation is born early. Sisters Keithlyn, Hazel and Daneycha Rankin Abraham (23, 20, and 13 years old, respectively), were born and raised in Tortuguero, on the north Caribbean coast from the country. All three have been part of the Youth Assistant Program at the Sea Turtle Conservancy (STC), an international, Florida-based organization that was created in Tortuguero in 1959. What follows are excerpts from the sisters' comments about their experiences
Keithlyn, 23, is studying marine biology at the Universidad Nacional.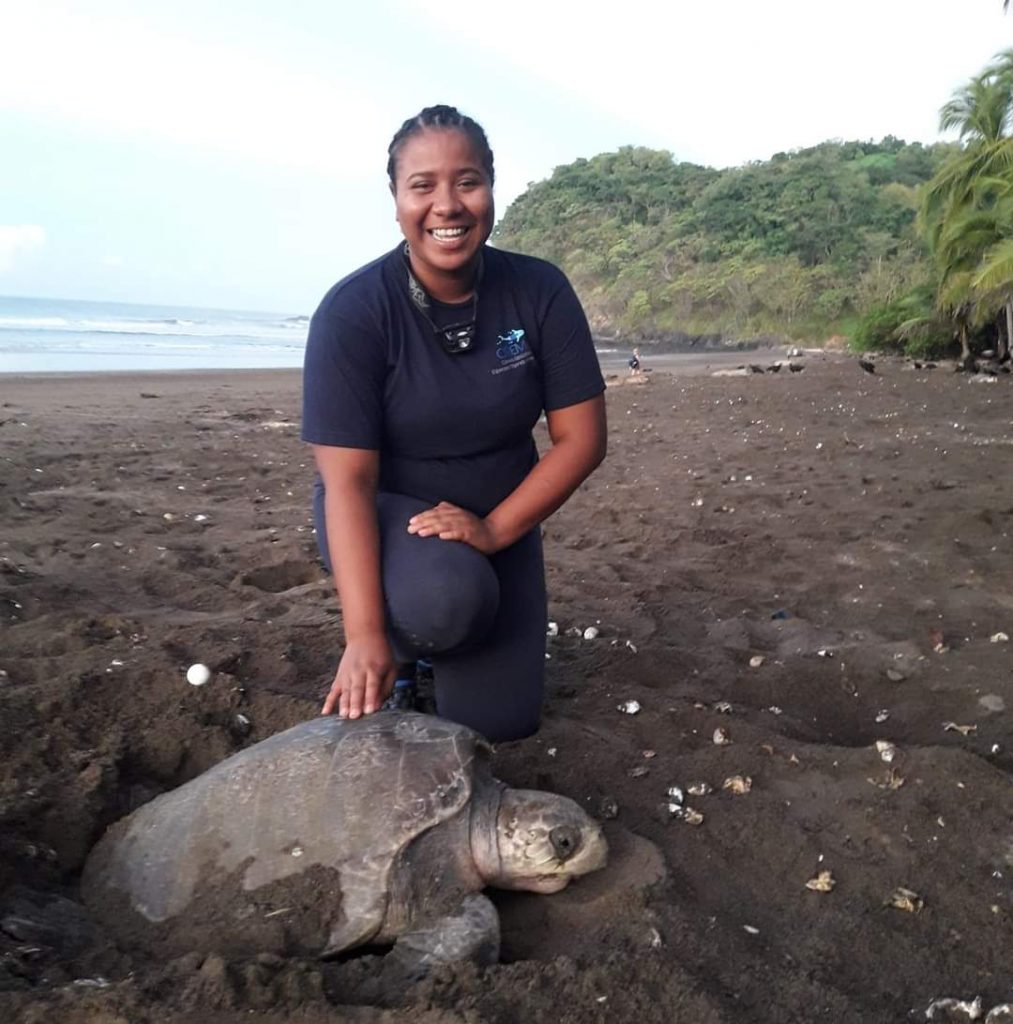 When I was part of the Youth Assistant Program, it was a way to do something different from my routine, and to learn more about sea turtles and their environment. It was also a space to acquire skills in the field. My brother and an older cousin were in the program years before me, and that influenced me. I made the decision to participate as soon as I had the opportunity because I thought it seemed cool and interesting.
During each patrol, my desire to learn more about nature and how animals develop—especially sea turtles—grew. I learned about teamwork, discipline, and valuing what nature gives us. I also learned that I wanted to be a marine biologist to continue learning from and helping turtles.
As a family, we learned to be the best inhabitants of the planet, even if it sounds very romantic. The environmental education classes and workshops from the Youth Assistants Program build character and teach us how to take care of our house and animals. They teach us to be more aware.
Hazel, 20, now works for the STC.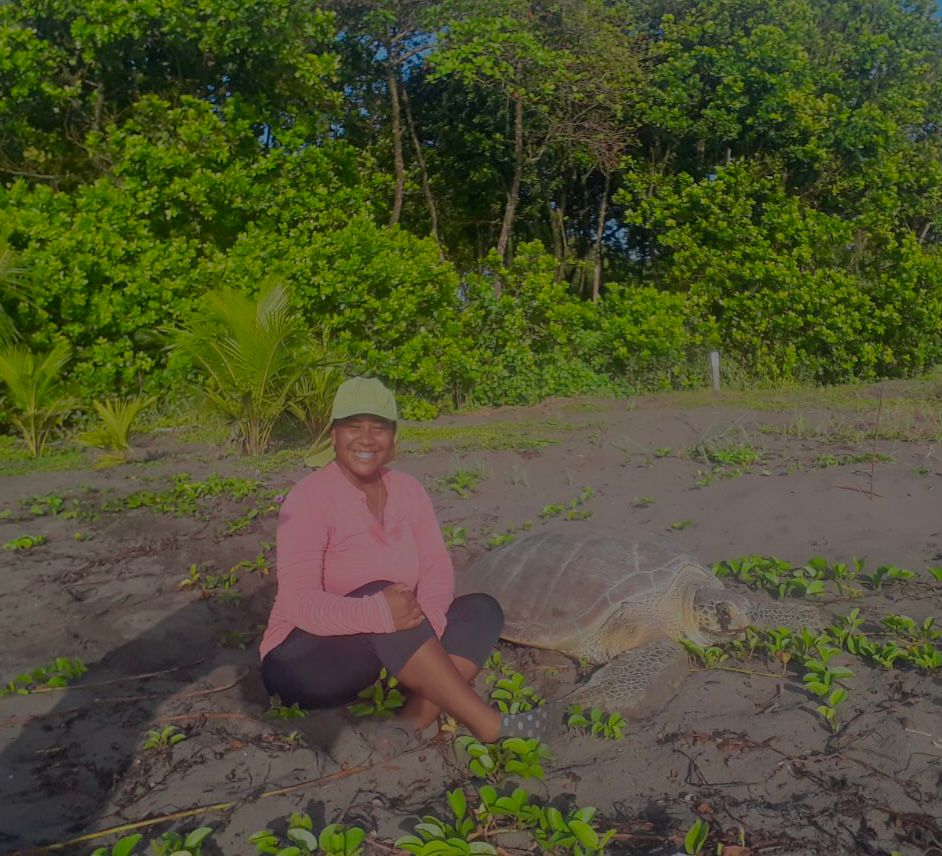 I got curious about participating in the program when I saw that my older sister was going to the station a lot. I went with her once, and I liked it so much that I signed up. Later, the organization hired me as a coordinator at the Visitor Center. Some nights, I still go out on patrol. I can do things that others can't, like work with turtles at night.
Once we saved a turtle when we were out on patrol. We were walking with another STC participant in front of the airport, and I fell into a hole. I realized that something was moving. It turned out to be a turtle that had been covered with seaweed from the beach and logs; most likely, looters had hidden it there after they saw us coming. We managed to get her out of the hole, and she went out to sea. I felt very happy.
My parents have been local guides for years. They are very happy that the three of us are part of this program, because they know that we learn a lot.
Daneycha, 13, is in the ninth grade. She doesn't want to be left behind.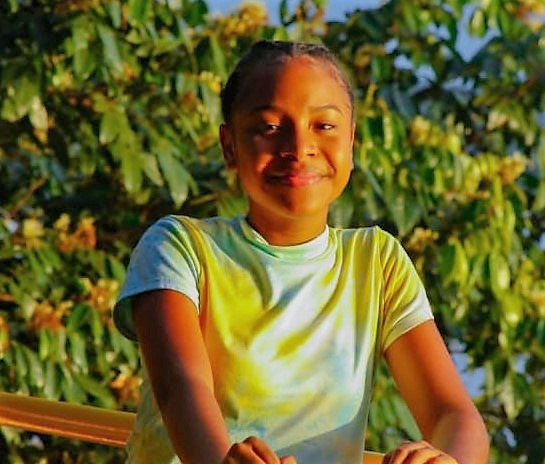 For me, the Youth Assistants Program is an opportunity to meet people from other countries and to do environmental activities to improve the world. I decided to be part of the program because I was inspired by my sisters: I watched them going out on patrol and meeting new people.
I remember the day of my first patrol, in 2019. It was a very special night for me because it was the start of my time with the program, and we also worked with a hawksbill turtle. I was very lucky, because they are difficult to see here in Tortuguero.
At my house, thanks to the program, everyone has learned to separate organic food from plastics. We don't use plastic bags at my house anymore, because they affect sea turtles. We also use less water.
I would recommend that other young people join the STC or other programs because it is a way of trying to help, and to reduce what we produce. I have learned that I live in a place where it is very important to understand the cycle of turtles, to be able to live with them, and later to continue helping the environment. I also learned that in the future I have to put all my effort into the things I want to do, because nothing happens by itself.