Our recipe for today is shared by Lucída Hernández, a producer of coffee and organic vegetables from San Marcos de Tarrazú, Costa Rica.
"I'm soup lover number one," says Lucidia. "Whenever I prepare it like this [with smoked bones] it reminds me of my mom and my grandmother. Those flavors take me back to my childhood."
Lucidia says that this type of preparation of meat and bones allowed people without a refrigerator to keep the meat longer. Nowadays that is not necessary, but she still prefers soup and meat cured in this way.
"It's extra work, but if you want to add that memory, that flavor of yesteryear, then you have to dry [the meat] over the fire."
Lucidia, alongside with her husband, Minor Montero and their daughter Ruth, work the land every day in their project Tierra Amiga Tarrazú, where they produce coffee and vegetables to sell. They also offer guided tours of their farm and workshops on the manufacture of traditional Costa Rican food and beverages.
"We have been working our land organically for more than 15 years, but only now are we making a transition to certify our production as organic," explains Lucidia, who hopes that this certification will help them place their products on the market at a better price and therefore get some recognition for the extra work they do every day. "The pig that we ate in this soup was produced right here in Tierra Amiga, fed with organic products from our land."
The day Lucidia prepared the soup to standardize her recipe to share with El Colectivo 506, she was visited by the organic certification inspectors, who were able to taste the soup.
"They told us that we are the number one farm working organically," says Lucidia, her voice full of joy. "There are several farms in Santa María that produce organic vegetables. They told us that we are the only one producing organic coffee in this area and certifying our organic production official." By obtaining the certification, Tierra Amiga would be the eighth coffee farm in Costa Rica to have organic coffee certification.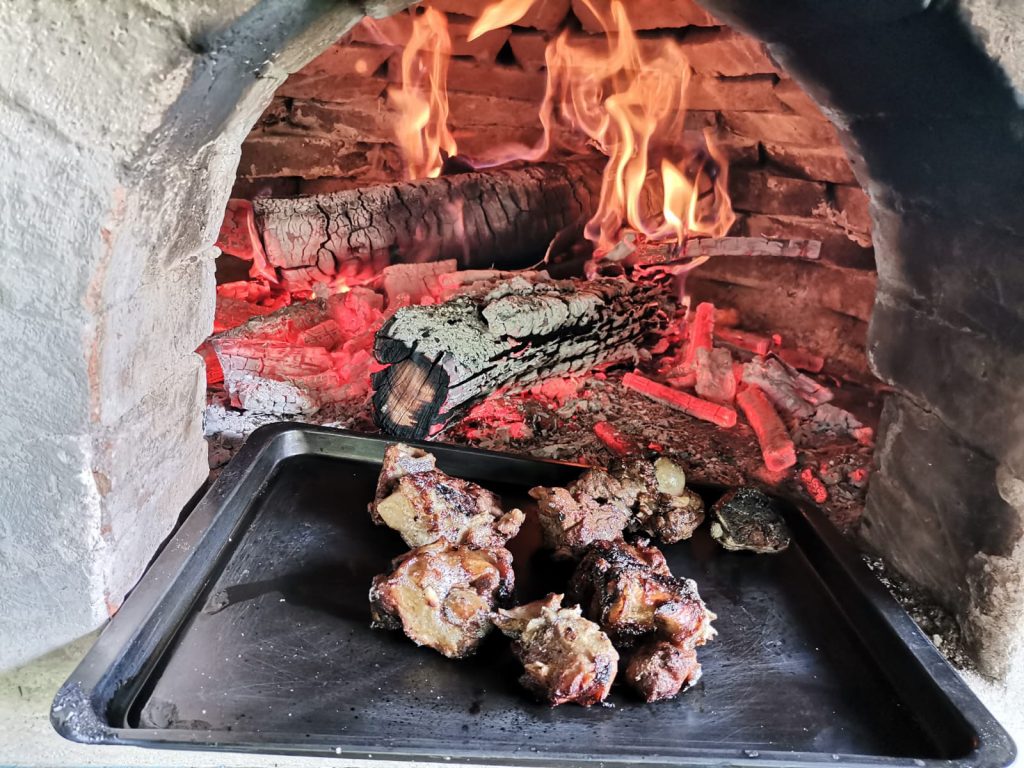 Lucidia's Soup
Serves four
Ingredients:
½ kg of pork bones with meat
2 medium potatoes, chopped
2 tender chayotes, chopped
1 medium carrot, chopped
¼ cabbage
10 large green beans, chopped
Any other vegetables you like such as yucca, sweet potato or green plantain
salt to taste
pepper to taste
cumin to taste
½ onion, chopped
½ sweet pepper, chopped
5 minced garlic cloves
oregano leaves to taste
6 large leaves of Mexican cilantro
Prepare a portion of white rice.
Preparation:
To smoke the bones:
Prepare the pork bones—that still have a little meat attached—with salt, pepper, oregano and other spices to taste.
Place above a fire for 4 to 5 hours (avoid direct contact with fire). They can be hung or placed on a mesh surface.
Save the smoked bones to prepare the soup.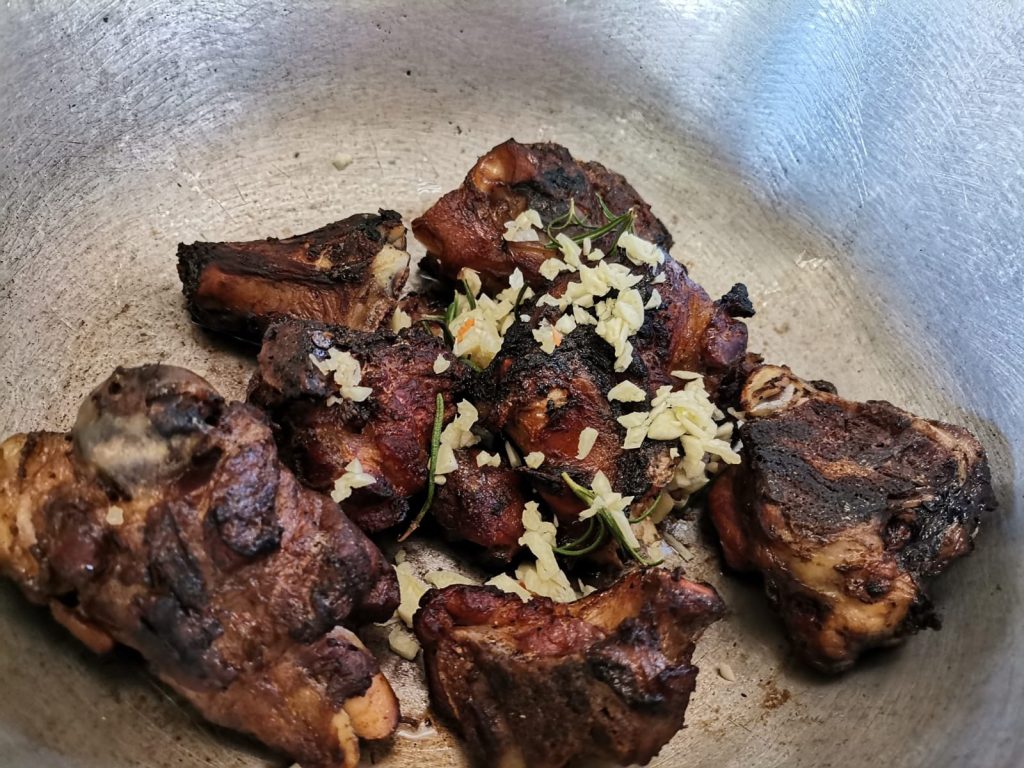 To prepare the soup:
Sauté the smoked bones with a little garlic and oregano to seal in the smoked flavor.
Bring water to a boil in a large pot.
Place the bones in the water and bring to a boil.Let it boil for 10-15 minutes.
Add the tubers and vegetables.
When the vegetables are al dente, add the spices (pepper, onion, garlic, oregano leaves, cumin, half of the Mexican cilantro and salt to taste).
Mix and cook for about 5 minutes.
Remove from heat.
Place the remaining Mexican cilantro over the soup.
Serve accompanied by fresh white rice.