Costa Rica is getting old. Experts tell us that the older adult population is going to grow exponentially; the population pyramid is about to invert. Each year we're living longer and reproducing less.
Costa Rica is among the fastest-aging countries in Latin America and the Caribbean. According to data from the National Institute of Statistics and Census (INEC), in 2008, 6% of the population was over 65 years old. In 2020, that number was 8.9%. Projections suggest that by 2030, this figure will reach 13%. and by 2050, more than 20%. Our oldest population group is our fastest growing, and this trend, as in the rest of the world, is going to continue.
This demographic change represents a challenge of titanic dimensions in all areas, affecting social development, the economy, employment, health, housing, and sociocultural life.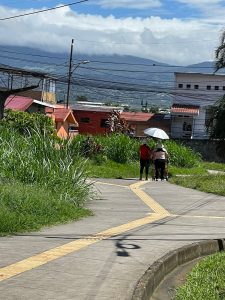 Growing old in a country that is not prepared to care for older people and address their needs represents a critical daily challenge. Just think about what it's like to exist in an environment that is not designed for you. Dehumanized. Insensitive. Exclusive. Made for vehicles, and for a young society that will never age.
Imagine the challenge of fulfilling the basic obligations to meet your needs each day. Going to the bank, the park or the supermarket with a cane or walker, and without sidewalks, crosswalks or traffic lights.
Imagine growing old in the same house, with rooms full of photos and memories of people who have crossed its threshold—but with stairs, narrow doors, no ramps or facilities that allow life's third act to be lived kindly.
Imagine needing connection, friends, people to talk to and be happy with—but finding ourselves without spaces for participation and exchange, in a situation of unwanted loneliness.
Imagine an empty fridge and many bills to pay, and 82,000 colones per month (about $130) of non-contributory pension, which is what thousands of older Costa Ricans have to survive on, month after month.
Accessibility, housing, health, participation, social inclusion and employment of the elderly are issues that must be put on the table today for reflection. We must build, as a group, solutions that allow us to face the reality of demographic change in the near future.
We're so far behind. We are dragging years of inaction and lack of resources for a vulnerable and invisible population—a population that has a lot to say and to contribute to today's and tomorrow's society.
Active aging, adapted environments and improved services are the only way forward. This must be complemented with teamwork, planning, investment, and the construction of a collective vision of the country that we dream for ourselves when we reach old age.
The Inter-American Convention on the Protection of the Human Rights of Older Persons, adopted in 2015, speaks of individual freedom and social justice as basic pillars for respecting fundamental human rights. To guarantee this freedom and justice, we must establish enabling conditions that permeate all dimensions of our social fabric.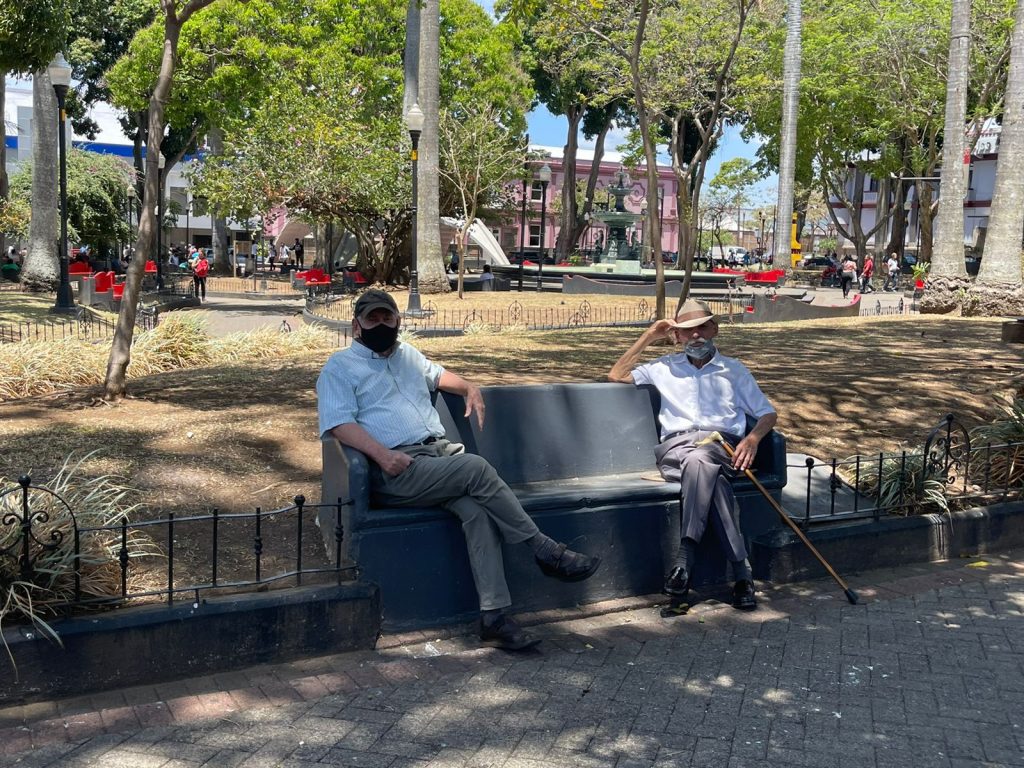 The outlook will be bleak if we remain inactive. Today, it's more important than ever that we use our voices to ask the necessary questions. It's more important than ever that we use our knowledge to coordinate solutions that celebrate the value of older people, their role in society, and their contribution to the development of the country.
How can we get out of the mess we are in if there is so much to do? There isn't any one solution. There are many strategies, actions, initiatives and projects that must occur simultaneously to catalyze the change that is so urgently needed. We need to create robust public policy, and implement it effectively; we must empower older people in our neighborhoods and communities; we need municipalities to make informed decisions based on data and civic participation. We need planning, private investment, alliances, empathy and solidarity.
Faced with an increasingly old and unequal world, we can summon a collective desire to leave no one behind. We can set specific goals, tied to clear actions. As country committed to achieving the Sustainable Development Goals, the challenge is to make good on our word of achieving tangible results in the short term.

Possibly the greatest of all challenges is to start. Today. Now. When we think about getting old, we might feel that time is on our side. It's not. We are late. We cannot wait any longer. If not for us, then for the elderly who today suffer all kinds of discrimination and watch as their rights are violated. This time of life can be lonely and gloomy, full of longing for better years, or it can be wonderful, connected, active and fulfilling.
How can we be part of the solution? Developing sensitivity towards others. Talking with my elderly neighbor who lives alone. Working in my neighborhoods; making sure the sidewalk in front of my house is fully accessible; improving my local park with shade, seating, and intergenerational programming. Participating in existing listening and action spaces such as Development Associations, organized groups of older people, neighborhood meetings. Demanding quality as a beneficiary and offering my talent as a volunteer. Approaching my municipality and asking it to join the Costa Rica Network of Age-Friendly Cities and Communities. Familiarizing myself with the National Policy on Aging and Old Age and its Action Plan, and contributing, however I can, to its fulfillment.
We're building the solution every day with actions and decisions that contribute to the construction of a fairer and more inclusive society.
The challenges are many. It is time to begin.