Sometimes, you're drawn to another person by his talents or skill.
For her, it was the sheer scale of his dreams, and the way he faced them.
The whole village on the floor for a dance, and he had no idea how? Let's give it a try! Falling in love with a farm in northern Costa Rica, thousands of miles from his native land, and converting it into a hotel without knowing the language, knowing the country, knowing a soul? Why not?
A city girl herself, visiting her parents who had returned to their country roots in retirement, this alajuelense came across a Frenchman far from home and was intrigued. Who travels across the seas on faith, falls in love with a farm so deeply that he's willing to commit his working life and his savings to carving out his vision? Who dances like that, with such enthusiasm, even if he doesn't have the first notion of how to proceed? She laughed at the dancing and joined in. She watched the progress of the hotel and sympathized. There were missteps and frustrations, miscommunications and massive setbacks. She found herself visiting more frequently, taking a hand.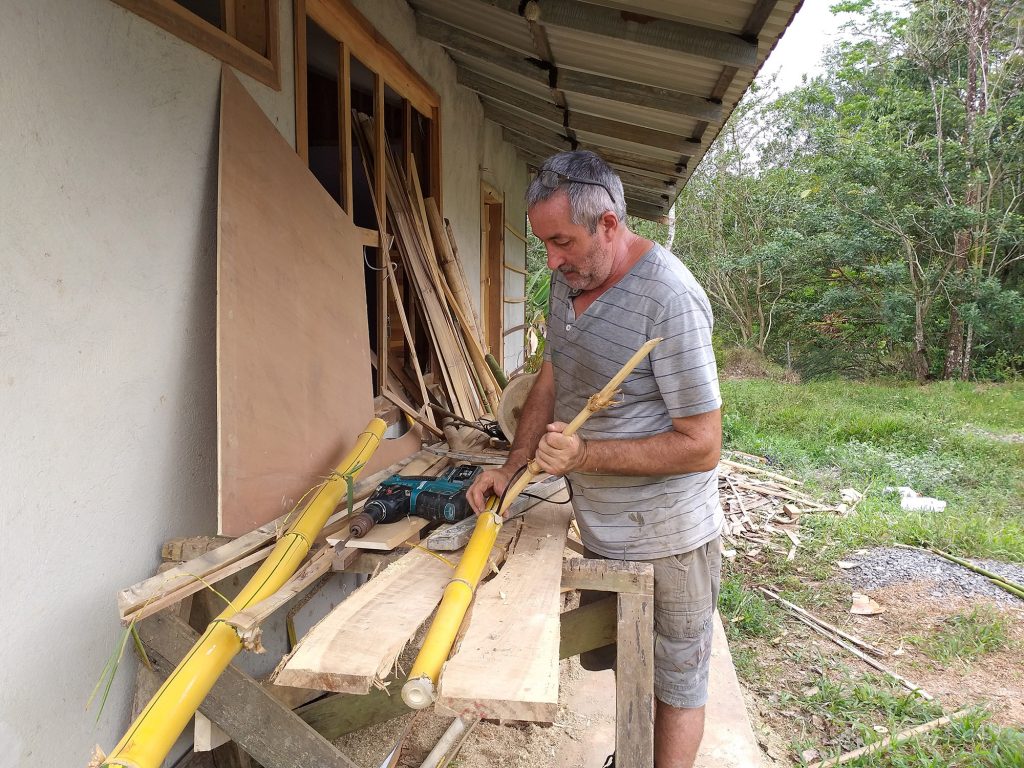 Along the way, discoveries: they shared the same birthday. His reactions to misfortune impressed her. She, and the rest of her country, taught him the concept of "ahorita," a word that demands patience—in a bit, a little later, at some vague future time. They learned that their friendship might not be enough, that their two lives should be knitted together. Both of them shouldered the burdens of the property, opening the hotel in December 2019, and suspending their brand-new operation just three months later when COVID-19 hit.
Another obstacle. Perhaps the largest yet. But this time, they were together.
Sometimes, you're drawn to another person by his talents or skill. Maybe the talent is dreaming. Maybe the skill is one that the two of you make together: a skill for persevering, adapting, continuing to build, no matter what comes.
Text by Katherine Stanley Obando, based on the story of Siri Arias Méndez and Yves M. Poncin, owners of Hotel Finca L'Étoile Celeste in La Unión de Katira, Alajuela, as told to us by Siri. Our weekly Media Naranja series captures stories of love and affection with a Costa Rican twist. During our May edition, "Costa Rica Inside Out," our columns are being co-created with pilot members of our rural tourism project, Directory 506.