The men heaved the concrete blocks, placing them around the body of Heisel Badilla Barrias, lying in a plush-covered coffin. They mixed cement in a bucket to close the grave. In the distance, at the foot of that cluster of tombstones and ceramic niches rusted by the salty breeze, I saw a long blue strip: the sea of ​​the Golfo Dulce. They buried her at the top of the crowded Golfito cemetery.
The funeral had begun at around nine o'clock on the morning of Friday, March 29th, 2019. Now, on top of the gray tomb, mourners left flower arrangements to wither under the late morning sun. Exactly three days earlier, on Tuesday the 26th, Rony Zúñiga killed Heisel, his wife.
This murder occurred in their home in the Pindeco neighborhood, located in La Mona de Golfito. After a fight, he stabbed her with a kitchen knife. The blade pierced her face, her neck, her chest. Paramedics were called at around 11:10 pm; when they arrived, Heisel was already dead. Her mother, whose last name is Barrias, heard her daughter die over the phone from the other side of the country, in Guápiles, on the Caribbean slope. (To protect the privacy of Heisel's relatives who contributed to this report, we are not publishing their first names.)
"She told me 'This motherfucker put a knife on me.' Maybe five seconds later, I began to hear the screams. When we called again, she was hurt. Five minutes later, my son arrived and she was dead. He called the police and Emergencies right away, but when they arrived she had no signs of life," Barrias told me two years ago.
I was at the funeral, along with two other journalists who went to Golfito for other reasons and ended up, together, investigating this story. We heard from women who knew Heisel as a child. We saw dozens of girls and boys in white shirts and teenagers in light blue shirts, the uniformed schoolmates of Heisel's two oldest daughters. They were 14 and 12 years old at the time, respectively. 
The women of Golfito, like Heisel's mother, tend to have large hips, with arms and legs tanned by the sun. Shortly after 11 am, Heisel's mother came down from the grave to the cemetery's gazebo, the only shaded location in the whole cemetery, and put her arms around her two granddaughters to hold them tight. It was a strong, loving gesture. It seemed to me that she looked as young as an aunt, or another mother. Like many other women in her canton, Heisel had her first child when she was a minor, at 17 years old. By her 30s, at the age her husband killed her—my age, as I write this—she already had five children. 
"The older girl is very affected. There are little ones who saw it: a three-year-old girl. She comments on it. If I have to search, if I have to ask [for help], whatever it takes… I'm going to rent a house in another neighborhood so that they can continue with their studies, with their lives, despite the circumstances," she told me. 
She also told me that, before her death, Heisel asked her to stay with the children in case "something" happened to her. Of the nine years of the relationship, Heisel was married to Rony for the last three. Her mother called the police "about two or three times" to stop the couple's violent altercations and also says she was a mediator in the fights on many occasions.
"God told me the words that they needed to hear in those moments," she said.
In the two interviews we had, one that day at the cemetery and days later, by phone, the woman told me that Heisel never mentioned to her that she had requested a restraining order against Rony in October 2018. The Judiciary Branch confirmed that Heisel later requested that these measures be removed.
The afternoon after the funeral, Officer Óscar Jiménez, who was then deputy director of Costa Rica's Police Force for the Southern Zone and the Brunca region, explained to me that Heisel "told (Rony) that she was going to leave him, and the guy suspected that she had a romantic relationship."
Press representatives of the Judicial Branch confirmed that Rony Zúñiga received a "special abbreviated process" and a sentence of 29 years in prison, in effect since July 2020. An article in the newspaper La Nación, from October, transcribes the sentence that affirms that Zúñiga "held [Heisel] against her will." 
"She was trying to leave the house and Zúñiga prevented this by holding her tightly with his arms and pushing her back… with the sole intention of killing his wife, the party here offended, by using a knife, specifically a long kitchen knife with a white handle. In the presence of his minor daughters, the accused pushed the victim onto an armchair, seating her by force. He stood in front of her and told her: 'If you are not mine, you are nobody's' and, using the aforementioned dagger that he carried in his hands, he attacked her through several thrusts… in the face, chest and stomach," says the document, as quoted by La Nación.
Neighbors lived close enough to hear the screams and to see Zúñiga flee the house. He ran into the jungle that presses Golfito against the sea of ​​the Golfo Dulce, and grows lush and green behind Heisel's grave.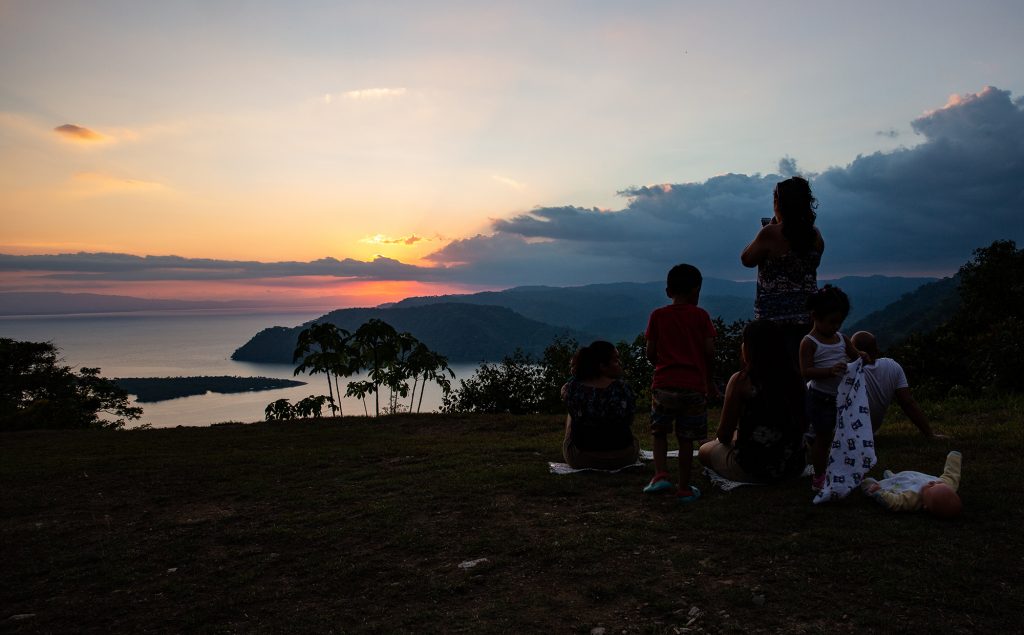 Femicides in Golfito 
In June 2020, Judge John Tapia Salazar sentenced Rony Zúñiga to 29 years in prison for the crime of femicide. This made the news, but was only one headline among many during a lethal year for women in Costa Rica: 61 violent deaths, according to the latest count by the Gender Observatory of the Judiciary Branch.
The Subcommission for the Prevention of Femicide, created in 2012, preliminarily classified 12 of the deaths in 2020 as femicides. Nine were ruled as homicides. This is because not all violent deaths of women meet the criteria for a femicide: the 2007 Law to Criminalize Violence against Women establishes sentences of "prison from twenty to thirty-five years for a person who kills a woman with whom that person has a marriage relationship or common-law marriage, declared or not."
For statistical purposes, however, the Femicide Prevention Subcommittee can classify a homicide as an "extended" femicide in the case of violent deaths within a couple that did not have a formal relationship but was dating, separated, or divorced. 
Of the 61 violent deaths in 2020, a total of 40 are waiting to be classified next Wednesday, February 17th. Without these pending figures, between 2017 and 2019, Costa Rica buried 355 women who were victims of femicide. 
As I researched the death of Heisel Badilla, I also looked into the deaths of other women murdered by men in Golfito. In 2018 and 2019, this Southern Zone canton ranked first in the country for femicides, with six victims (three in 2018 and three in 2019. In 2020, only one violent death was reported, and is awaiting classification by the Femicide Prevention Commission).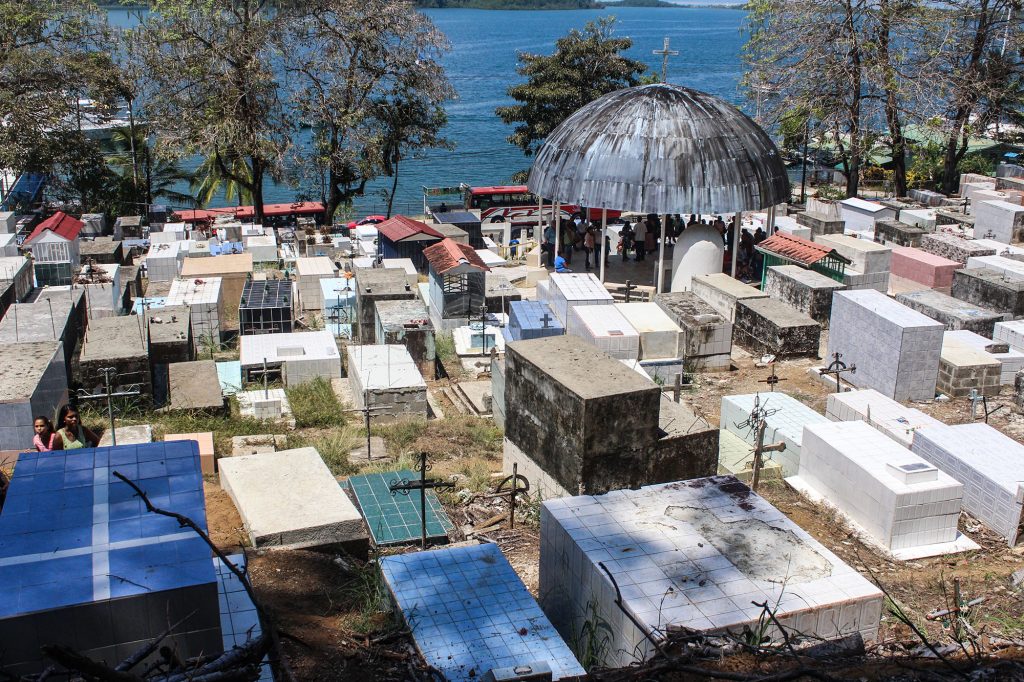 Two femicides occurred in Golfito in March 2018. In bitter irony, they took place amid marches and violence prevention activities on International Women's Day. March was the most violent month of that year: six women were murdered in Costa Rica. 
I received information about the death of Hellen Abarca, in Puerto Jiménez, a town on the other side of the Golfo Dulce. In February 2018, she was declared missing by her father and her boyfriend, who was also her murderer. The body was found buried in the jungle, but not until May, after the Judicial Investigation Police (OIJ) interviewed a friend of the murderer's who ended up confessing that he helped hide the body. In complicity with the murderer, he kept the secret for three months . 
This is how violence boils in Golfito, a cloudy reflection on the surface of its families.
At Heisel's funeral, the Christian pastor used the word "femicide" and told mourners that "God created us men to be heads of households, never to be aggressors." There are regional problems here in Golfito that are nationally known, such as unemployment and poverty. They nurture a cancer of violence against women: it grows, mutates, worsens. 
In 2019, the deputy director of the Police Force, Óscar Jiménez, told me that the police had cases in which people "are calling the police two or three times a week." But they only act to intervene in a violent dispute, or if they have to protect a victim with a restraining order. The fact is that the officers also know that those same victims often get back together with their perpetrators, according to Jiménez. What else can they do?
The Public Force was alerted to three incidents of domestic violence at Hellen Abarca's home between January and February 2018. Hellen began seeing her partner in December of the previous year. This means that it took this man two months to move from abuse to femicide.
Rosibel Barahona, of the National Women's Institute (INAMU), told me that the district of Puerto Jiménez "is a place where machismo is overflowing 100%" and that "the community is great at passing judgment. They say that the victim is used to violence. The neighbors do not believe that it's actually happening." Screams and shouts are heard, but these perceptions are not yet quantifiable indicators. 
According to the Planning Ministry,the Brunca region has the highest unemployment rate in the country and the highest percentage of households in poverty. 
"The issue of unemployment is a trigger for violence in these large families," Officer Jiménez explained. "The man is the provider and when people are unemployed or have a difficult economic situation, they begin to chafe. That is almost always combined with alcohol as a safety valve. That, plus the frustration, results in a violent situation."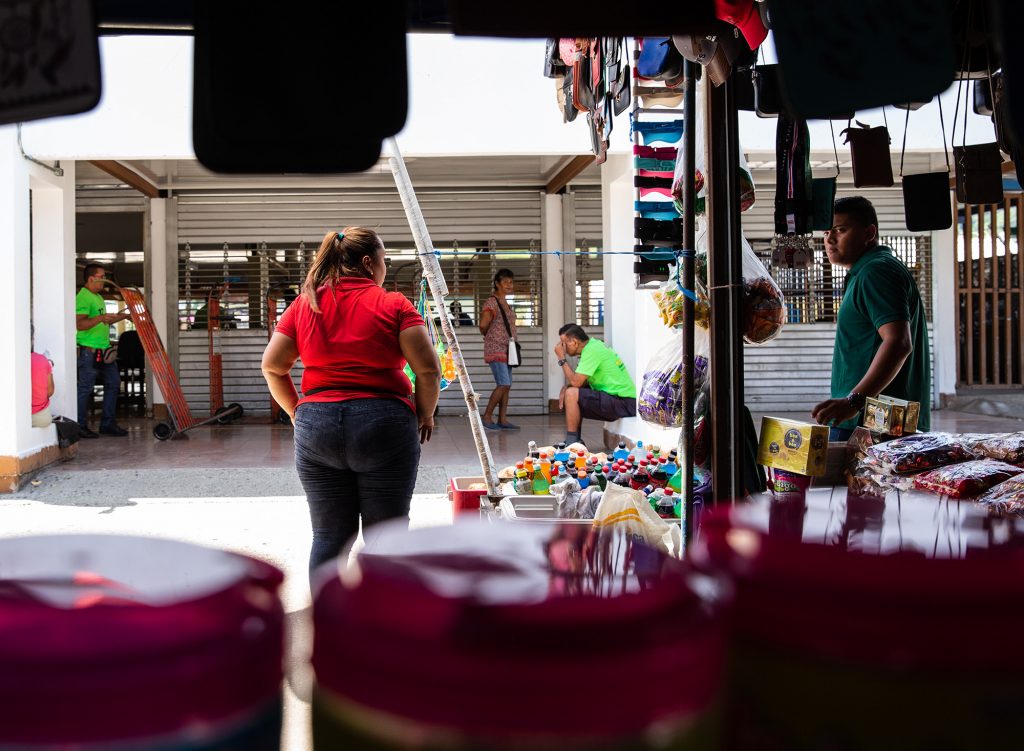 On the one hand, drinking alcohol is a normal, even admired trait in Golfito's men, associated with happiness. On the other hand, women depend economically on men in a place where the few job opportunities are shops and services, fishmongers who struggle during fishing bans, a University of Costa Rica campus, the pier and Depósito Libre de Golfito, a tax-free mall that is less successful than ever during the COVID-19 pandemic. 
It was there, at the Depósito, that the police apprehended Rony Zúñiga on Tuesday, March 26th, 2019. About 12 kilometers northwest of the Pindeco neighborhood in La Mona. He'd run all the way there, fleeing through the jungle, which grows just meters further down the only road that leads to Golfito. 
I often think about how I knew this place as a child, as a tourist; back then, it had recently been hit by the departure of the United Fruit Company, the banana industry being one of the great foundational activities of the canton of Puntarenas. I think about how I saw it on this last trip, so disconnected from the rest of the country. How I saw life diminished and cornered by nature. 
The night before the funeral, I was in a small restaurant on Cacao Beach. I was reviewing my notes in preparation for my interview with Heisel Badilla's mother. I had read the articles, heard the stories, and interviewed various locals. 
The owner of the restaurant, a warm, dark-haired woman, joked with me and another diner. As the sun went down, we discussed Heisel's death. She seemed very sad to me: it says that in my notebook. She told us about Rony's mother, a well-known woman, loved by her neighbors. Then I heard it—that chilling doubt, the one that lurks in the depths of sexist prejudice. 
"He was very skinny. She was bigger than he was. How did that girl let herself be killed?"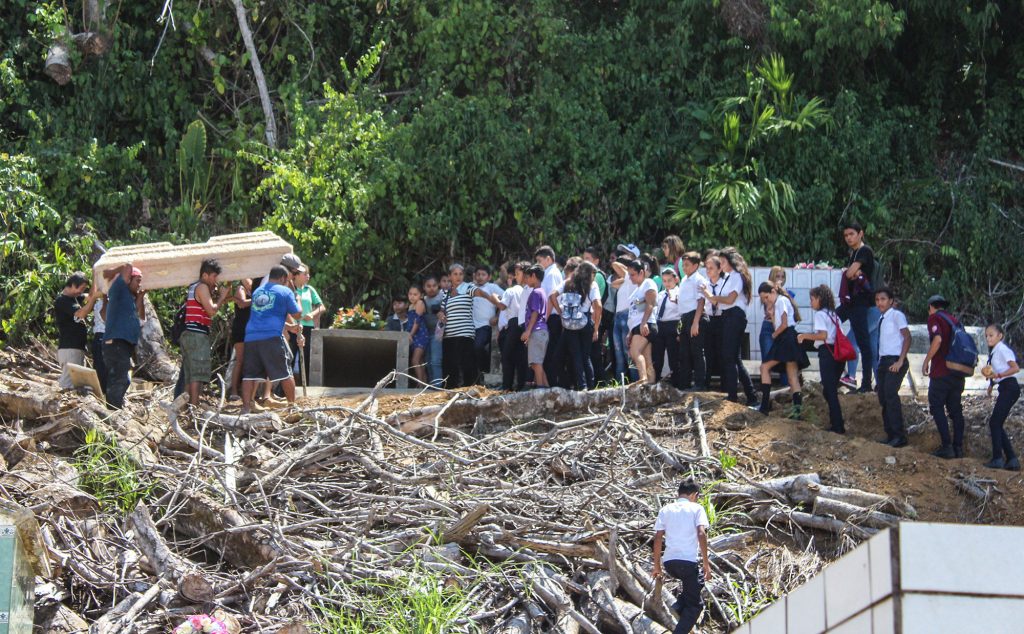 First in a three-part series of femicide in Costa Rica, part of our February edition, "Women, Not Numbers." Next Friday: what do the data on violence against women in Costa Rica tell us, and what do they leave out? We thank photojournalists Michaela Chesin, who also took the featured image for this piece, and Alexander Villegas, for donating their photographs for this special report.