Shirley Cruz wanted a full stadium. 
The Costa Rican soccer star, the most successful player in the country's history, was playing for her hometown team in a final against their bitter rivals. Cruz wanted a crowd worthy of the event, and she made sure people knew it. 
"What's left is the national final, a national classic," she said. "Let's hope the stadium is ready to burst." 
She got her wish. 
Nearly 17,000 people packed into Alejandro Morera Soto Stadium and watched as Cruz and Codea Alajuelense beat Saprissa in the final of Costa Rican women's club soccer. The date was December 16, 2019. 
"The only thing I want to say is that I'll continue here, I want to defend this title and fight from the pitch so that women's soccer continues growing," Shirley said after the win. 
"Today, women's soccer in Costa Rica is the winner!" added CONCACAF, soccer's governing body for North America, Central America and the Caribbean. 
¡Hoy ganó el fútbol femenino en Costa Rica🇨🇷❤️!

Casi 17,000 personas llenaron el Alejandro Morera Soto para la Final Nacional 2019 entre @ldacr y @SaprissaOficial 👏👏👏#LoveForOurGame https://t.co/S8FAKZuCdU

— Concacaf (@Concacaf) December 17, 2019
A historic night was soon followed by more big news: FIFA, the sport's governing body, awarded Costa Rica and Panama co-hosting responsibilities for the Under-20 Women's World Cup. 
"The U20WWC in Costa Rica and Panama […] is a perfect opportunity for us to continue driving the popularity of the game and with it being the first jointly hosted tournament – we can make the impact even greater," said Sarai Bareman, FIFA's Chief Women's Football Officer. 
Women's soccer had the nation's attention, and soon Costa Rica would have the eyes of the world.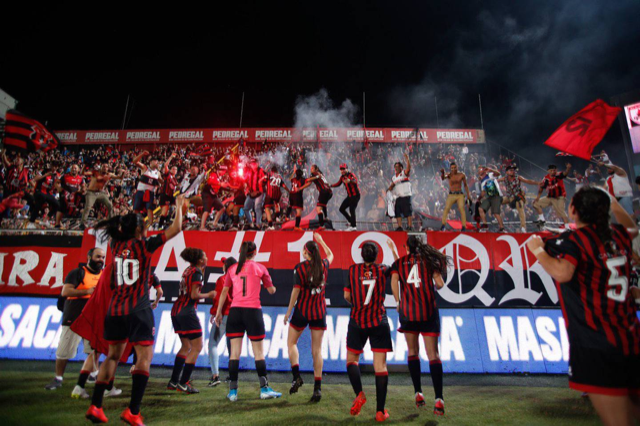 The pioneers: Deportivo Feminino
Few people recognize Costa Rica as a pioneer of women's soccer.
Casual fans of the sport might (rightfully) think of the United States, whose national team dominates on the pitch and in the country's national discourse. There, the 1972 passage of Title IX created opportunities in athletics for women that weren't as readily available elsewhere. 
More serious followers of the sport might have learned about the sold-out crowds for women's matches in England during World War I, and how the Football Association (FA) banned the women's game for 50 years, from 1921-71, on the premise that football was "quite unsuitable for females and ought not to be encouraged." 
But Costa Rica has its own story, one that has shaped soccer both in the national territory and across the region. 
As far back as 1924, Costa Rica's Club Sport La Libertad wanted to form a Pan-American women's soccer league. Those efforts never materialized, since organized women's sports essentially didn't exist in Central America. 
That changed in 1949. That year, a group of women—María Elena Valverde and six friends—formed the Deportivo Femenino Costa Rica F.C. It had an inauspicious start: the players trained in secret on a private farm so as to not attract undue attention, and some told their friends and spouses that they were practicing the more female-friendly sport of basketball. 
"The first thing we had to do before we started training was clear away all the cow pats, because there were cattle grazing there," María Elena said in 2015, three years before her death. "It helped us warm up."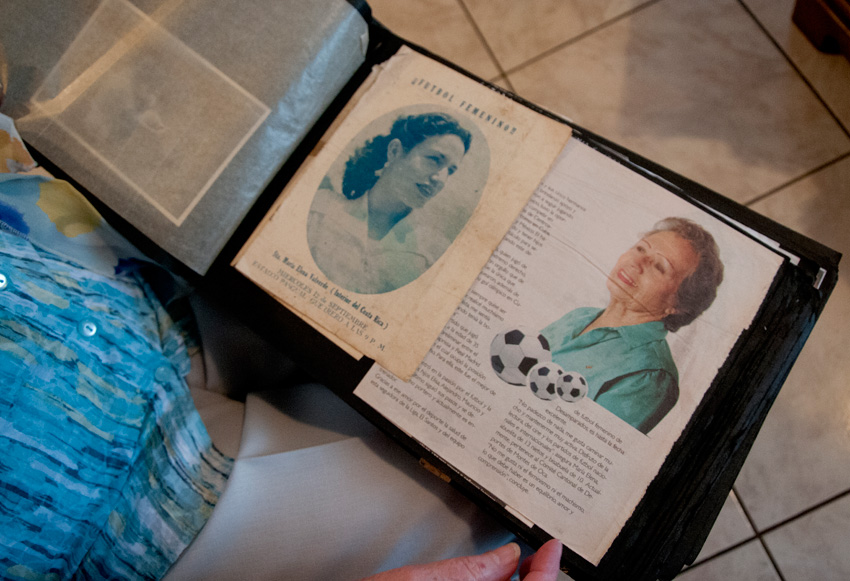 Deportivo Femenino wouldn't stay undercover for long. 
On March 26, 1950, the team debuted at a full National Stadium in La Sabana, San José. It was, in essence, a glorified scrimmage; with no one else to compete against, Deportivo Femenino split in half and played against each other. But it was enough to spark international interest. Soon, there were more women's clubs in Costa Rica, and Deportivo Femenino was invited to play abroad. 
Over the following months, the women played in Panama, then Curaçao, then Honduras, then Guatemala, then a months-long tour in Colombia, then in Cuba.
The stereotyping was sometimes blatant: The excellent book "Futbolera" gathered contemporary match reports that described, with some surprise, how the women played "real football" and that "the women could dominate the ball."  And in one notable incident, Deportivo Femenino wasn't allowed to play in Bogota, Colombia, because their shorts were deemed indecent. 
"The Liga de la Decencia said that our shorts were too short," recalled Maria Elena, one of the founders. "They were formed by women, too!"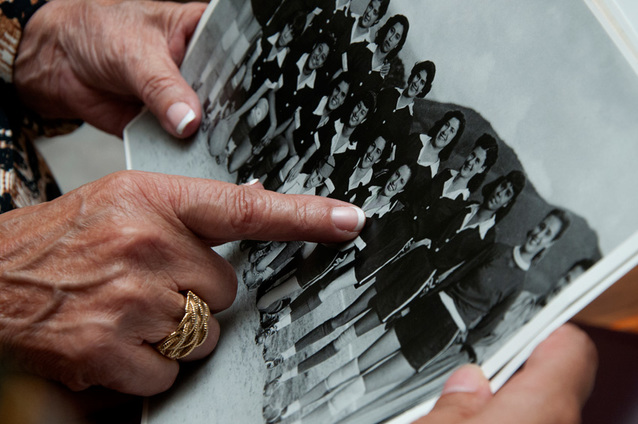 But the team played on, and it left a mark wherever it traveled. Not only did the Deportivo Femenino influence mindsets—some spectators in Colombia "changed their opinions immediately" about women's soccer when they saw the talent firsthand—but it also sparked growth. In response to Deportivo Femenino, Guatemala created their own women's club to rival Costa Rica's; the two first met in 1951. (Costa Rica won.) 
It was a humble beginning—40 years before the first Women's World Cup, 50 years before Costa Rica crowned its first women's club championship—but it was a beginning nonetheless. Deportivo Femenino had introduced Costa Rica and much of Latin America to women's soccer. 
"When I want something, I achieve it," María Elena said of her impact on the sport. "You can't be weak in mind and be left behind. Everything hinges on how determined you are to fight." 
Before her death at 89, she earned a merit award from FIFA, soccer's governing body, and watched Costa Rica qualify for and play in its first Women's World Cup.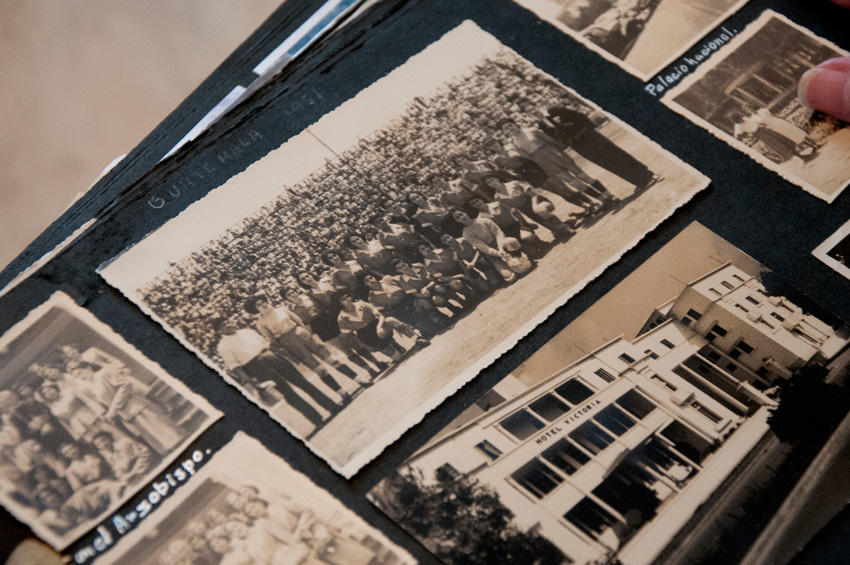 A new era
Seven decades after Deportivo Femenino F.C., women's soccer has firmly established itself in Costa Rica. 
The top-flight women's league, Liga Promérica, features eight teams. In recent years, many of the domestic clubs have signed sponsorships, and most games are now broadcast nationally. 
La Sele qualified for the 2015 Women's World Cup, the first Central American nation to reach soccer's biggest stage.
Shirley Cruz is a household name—in Costa Rica and in France, where she played for more than a decade and won the Champions League twice—and other Ticas have competed at the highest level in Europe and North America. 
And then there was the packed stadium during the 2019 final. 
"I turned to look at the stadium, the surroundings," recalled Marla Casorla, director of the Women's Soccer Union (UNIFFUT). "I was doing my job, but at the same time, it was something that couldn't be believed. How it has grown! We turned to look at each other. … We couldn't believe that it was for a women's soccer game." 
Unfortunately for María Casorla and the sport, the pandemic put an end to the momentum gleaned from the 2019 final. For nearly two years, nearly all sporting events in Costa Rica have been held without fans, with health authorities discouraging watch parties or championship celebrations. 
"When the pandemic arrived, we had a moment of worry about how we would manage so [the Health Ministry] would approve the protocol that we had created so that we could continue with women's soccer. We couldn't let it just fall away," María said. "We knew we were in a pandemic, and we all knew it was difficult, but we didn't let our hopes drop, so we kept working." 
That work has paid off: Liga Promérica will soon crown another champion, albeit behind closed doors. However, women's soccer in Costa Rica faces economic challenges that create an unequal playing field with the men. 
In 2019, days before that memorable full-stadium final, the daily La Nación described the gender wage gap as "the embarrassment" of Costa Rican soccer. 
First-division men's club players in Costa Rica earn a minimum monthly salary of ₡416,000 (about $652). At the richer clubs—Saprissa, Alajuelense, Herediano—salaries can be much higher; in 2016, the average monthly salary for a male Saprissa player was ₡3.7 million, about $5,780. 
Women, on the other hand, receive little to nothing. 
"The wage gap is very large," said Wendy Acosta, who played domestically until 2021 and has represented the Costa Rican national team. "At the beginning, nothing was paid to play in the first division. The only thing we got for free was the uniform and travel." 
More recently, Wendy says, some of Costa Rica's larger clubs —Alajuela, Saprissa and Herediano—have begun offering stipends to women's players. But it's not a liveable wage, she explained, at best serving to defray the cost of being a high-level athlete. 
"[The clubs] don't see it as a salary; they see it as a per diem, or like a help," says Wendy. "Performing at the same level as the men, and having the same obligations, let's say that the salary debate has been very different and unequal." 
María Casorla, who said she couldn't directly address the wage gap because she wasn't aware of the details in La Nación's story, said that women in Costa Rica often play "for the love of the game." But others detail the challenges of balancing sport with school or a second job.
Amelia Valverde, manager of the Costa Rica women's national team—and who herself has broken barriers as a female coach—said the sport is comparable to a "mejenga" (pickup game) due to the numerous responsibilities shouldered by female athletes. 
"The only professional sport in this country is soccer being played by men," Amelia says. "A woman has to go to study, has to go to work, and on top of that has to go and train." 
For many women's soccer players in Costa Rica, a normal weekday includes a 4 a.m. alarm and a full training session before rushing to a full-time job. 
"It's not just me, but many, many, many of the soccer players: We would wake up at 4 a.m.; we trained from 5 to 6 or 6:30, depending on our work schedules; and then we went to our different jobs," Acosta said. "In many cases, they were studying, so they didn't leave the university until 9 or 10 p.m. Basically, that was a normal day."
Nevertheless, Wendy Acosta says, women's soccer in Costa Rica has come a long way. That's thanks in part to her own efforts, and the efforts of people like her. 
María Casorla, a Limón native, travels the province in search of future stars. Karla Alemán Cortés, the country's first national team captain in 1991, still works to eliminate opportunity gaps as Costa Rica's Sports Minister.
Wendy herself helped found women's soccer teams and someday hopes to further make an impact in women's soccer through coaching or administrative work. So too does Shirley Cruz, who has said she'll use her experience abroad to advance the sport in Costa Rica.
"The transition of women's soccer has been difficult, but nevertheless, it has improved a lot," says Wendy.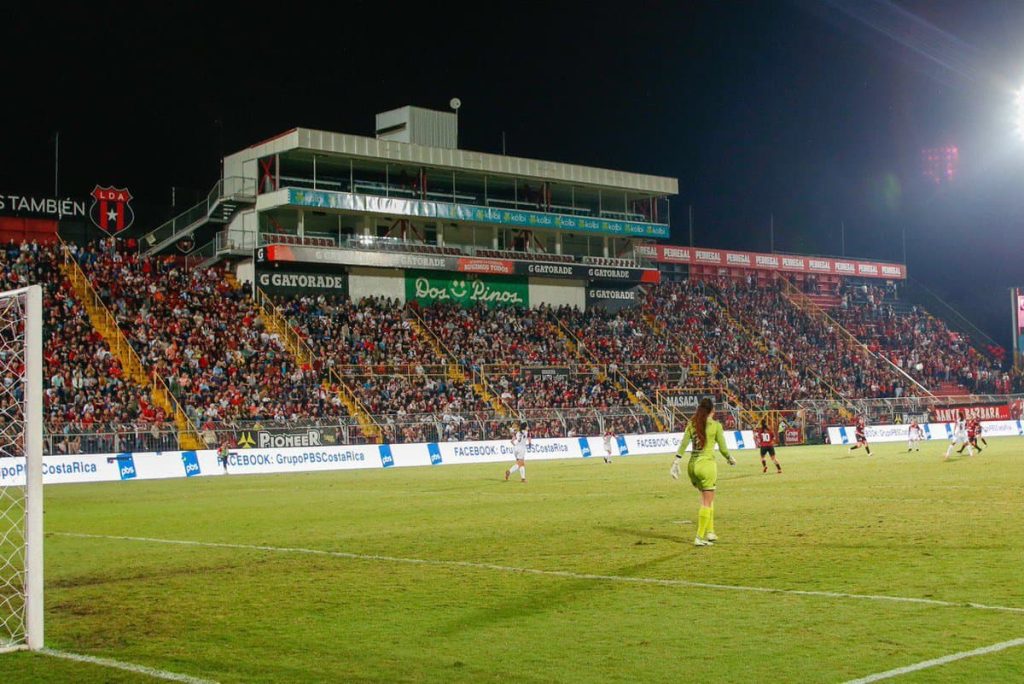 Will 2022 be a watershed year?
While the pandemic forced the cancellation of a high-profile matchup against Brazil and has kept soccer fans at home, it has also created an opportunity for Costa Rica to reaffirm its standing as a regional leader in women's soccer. 
Panama, which was to co-host the next U-20 Women's World Cup alongside Costa Rica, has withdrawn from the role. The responsibility is now solely Costa Rica's. 
"Our main objective will be to promote women's football and lay a stronger foundation even within CONCACAF," said Rodolfo Villalobos, President of the Costa Rican Football Federation.
The countdown has begun to August 10, 2022, when Costa Rica will kick off a World Cup at its National Stadium. The chosen slogan, Vamos Juntas, symbolizes a desire to advance the women's game together—to continue along the path first walked by Deportivo Femenino F.C. so many decades ago. 
Someday, that path may again include the Costa Rican women bringing glory to Costa Rica on an international stage. 
"A World Cup like Italia 90, but a [women's] Sele—that has already achieved things—but to see one more accomplishment like that, to know that we worked for this, and here are the fruits of that work," says María Casorla, referring to the 1990 World Cup when the Costa Rican men's national team surprised the world, and their own country, with wins that kickstarted the professionalization of men's soccer in Costa Rica. "I would tell my grandkids, 'Here is where we worked, and there is the result.'"
Maybe that day will come in 2022. Until then, the FIFA U-20 Women's World Cup represents a dream: that maybe it will mark a new chapter in the storied history of women's soccer in Costa Rica. 
And when La Sele steps onto the pitch on that Wednesday afternoon, with the FIFA anthem playing in the background and the Costa Rican flag flying high, you can bet the team will expect a full crowd.