"Hojancha is a green, orderly canton. If you walk through Hojancha, you breathe peace," says Verónica Campos. She's the deputy mayor of the canton of Hojancha, one of the five cantons that make up the Blue Zone within the Nicoya Peninsula.
How else would you describe Hojancha? I ask her. "No, that sums it all up: it's simple." But we both know it's not simple. Veronica has spent more than an hour telling how the communities she works for do a lot to achieve and maintain that peace, especially for their older adults.
This psychologist and gerontologist became the deputy mayor five years ago. Hojancha has just over 7,000 inhabitants, of whom approximately half are classified by Costa Rica's Institute of Statistics and Census (INEC) as "dependents": that is, they are under 15 or over 65. Those senior citizens are what make Hojancha famous, and have become one of Verónica's main occupations.
Although economic resources are limited, "the human resources here are the most important thing. That's how we get things done," says Veronica. In this canton, officials from a wide range of institutions such as the Ministry of Health, the Costa Rican Social Security Fund (Caja), the Senior Care Network, the Costa Rican Gerontological Association (AGECO), and universities—as well residents in each of the canton's small communities—have consolidated a series of alliances and programs that make older adults more visible. They have also fostered even more interaction between older adults with their communities and with the canton in general.
"Let's make groups of older adults," Veronica says, recalling her initial proposal. "We cannot move older adults into [town] center: there is no bus service. There is poverty. We have to move to the villages." Today, there are more than five groups of older adults organized in different communities, carrying out activities that they have even learned to finance themselves.
"More older adults began to get involved," recalls Verónica. "They started as a group to take charge of activities within their own communities. They started doing bingos to generate their own income."
The pandemic has stopped many of these activities, but the spirit continues. Verónica says that the relationship between older and younger people in Hojancha is very healthy, full of respect and mutual admiration.
"Here people talk about 'my grandfather, my grandmother, my uncle, my aunt,' with pride."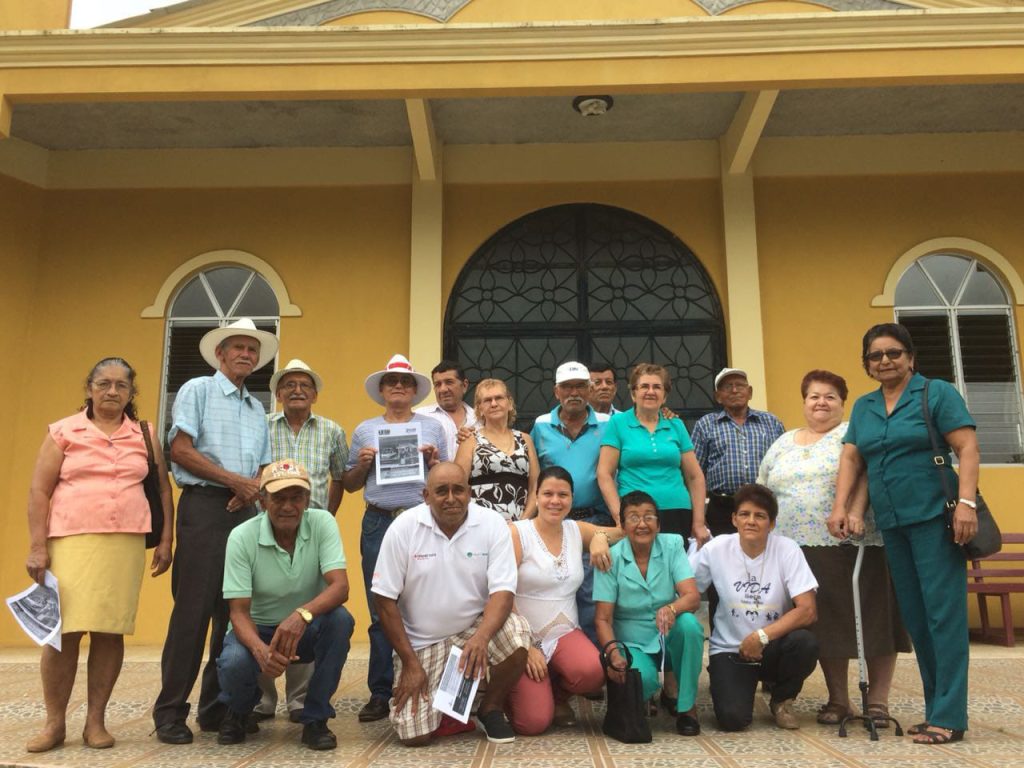 Understanding the social networks of Nicoyan centenarians
Since 2019, a project at the University of Costa Rica's Space for Advanced Studies (UCREA) called "Social networks, microbiome and aging: multidisciplinary analysis of support networks and their influence on the intestinal microbiome of the inhabitants of the Costa Rican Blue Zone" has been examining has been social and environmental factors for healthy aging on the Nicoya Peninsula. (A Blue Zone, such as Nicoya, is a place where there are up to 10 times more people over the age of 90 than the world average—that is, people live longer and better.)
Regarding social networks, project anthropologist and researcher Juan Carlos Vargas explains that the research tries to understand the support network that surrounds long-lived Nicoyans in four dimensions. These four dimensions include who they eat with (who prepares, and with whom they consume, their food); how they care for their health (keeping appointments, for example); who they talk to on a daily basis, telling stories, asking questions, finding out what is happening; and lastly, how they experience spirituality.
Although the study has not yet published its official results, Juan Carlos is emphatic in pointing out his greatest finding.
Older people in the Zone "are never alone, unlike other places—for example, the GAM [Greater Metropolitan Area], where [the older person] may be alone during the day," he says.
He adds that it's not just about physical accompaniment. "I am not alone and what I do, think, experience, require—all of that, I share. There are other people who share it with me. That network is alive."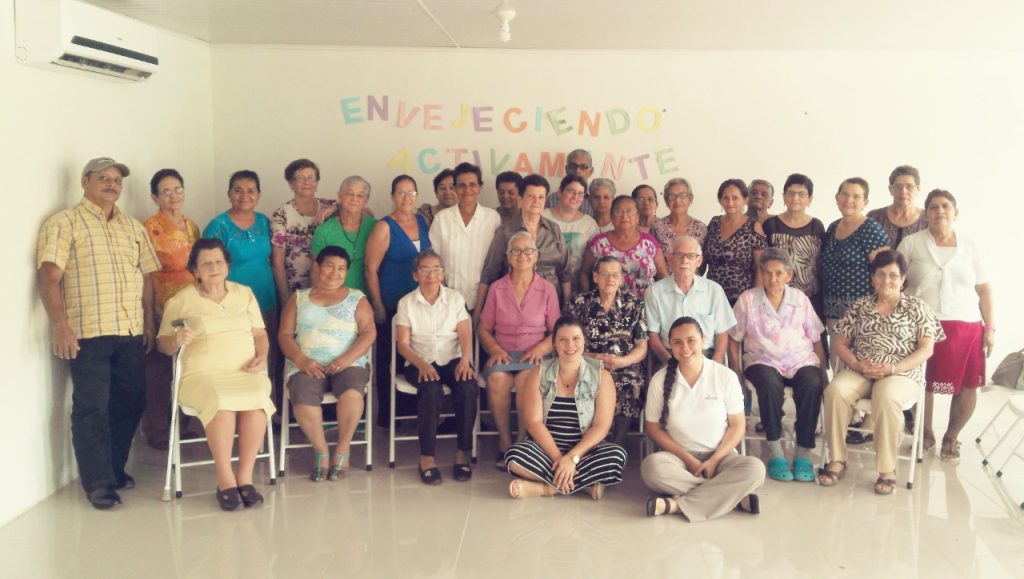 The sense of belonging in the community, with respectful relationships that value ​​each person for their contribution, is the living network that the researcher describes.
"They feel satisfied that people collaborate with them and they collaborate," says Hennia Cavallini, a project researcher mechanical engineer with a doctorate in education. She adds that it is the participation of these older people, even if it is only with their stories, that ialso feeds that living network. "They are taken into account. There is a sense of belonging to the community."
"It is not just an ID card that says where I am from. Instead, it's self-recognition [that I belong] and an assumption by the group that yes, I am part of it," adds Juan Carlos.
Who forms the network in Nicoya?
When we think of social networks—those of flesh and blood, not virtual ones—we often tend to think of family. We think of parents, children, grandparents, uncles, cousins, those large groups of people who come together and support each other. But how can we apply what we have learned in the Blue Zones to modern-day families? What about small families, including families without children?
Juan Carlos explains that when we talk about affiliation—that is, that tendency to seek the company of other people—we must consider two modifiers: strength and frequency. Strength has to do with the permanence of that affiliation over time, "like when I see someone every ten years and I feel like time doesn't pass." Frequency has to do with the more or less constant presence of that affiliation.
For an affiliation to be permanent, it must be strong and, ideally, frequent. That is more common when there are family ties involved.
"It's like with co-workers I see every day, but if they leave, nothing happens", says Juan Carlos, explaining the other end of the spectrum.
Affiliations that are both strong and frequent make the biggest difference. Those are the connections that must be developed to support people's healthy aging.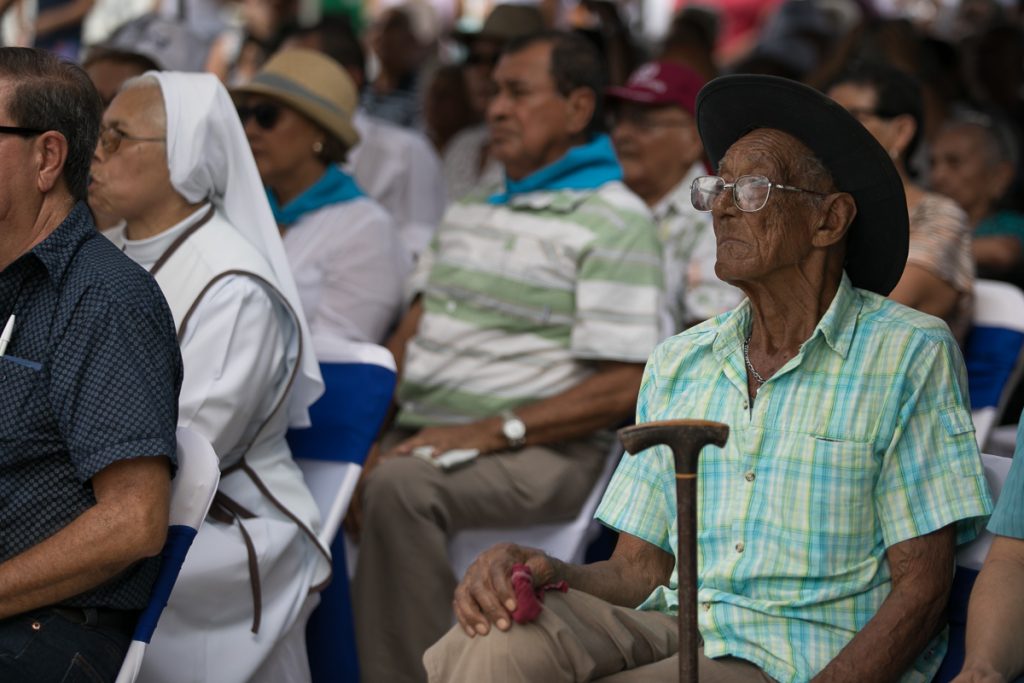 In addition to family ties, the researchers explain that in the Blue Zone within the Nicoya Peninsula there are many affiliations unrelated to family ties. Results indicate that these are just as important.
"The common thing in the GAM is that you don't know that an elderly person lives behind your house," says Juan Carlos, explaining that this does not happen in the Blue Zone. "A third party, a neighbor, a friend, a person who passes by and knows that this elderly person lives there, and sits down to talk… [The person who visits] knows that the older adult knows about things, and has respect for that."
Two other tangible parts of the network are those who connect the elderly with health networks, and those who connect them with spiritual activities.
"The Caja reaches them, whether there is transportation available to take them to some appointments, or the health teams come to visit them," says Juan Carlos. "This staff with a constant presence is part of this network, but also, even if the staff changes, the institution is present."
In this particular, there is a figure that stands out: the Primary Care Technical Assistants, or ATAP.
"The ATAP is a person who lives nearby and who has a daily care area. He is someone who is very close… they know who he is. He comes by frequently, monitoring vaccines and other medications, and can take information to and from the health centers and the EBAIS," says Juan Carlos about this bridge between health institutions and communities. This outreach has existed under different titles at least since the 1950s, "when the long-lived people of today were young."
When they studied the spirituality of long-lived people in the blue zone of Nicoya, they found similar aspects.
"We are not only talking about the religious leader but also about the other faithful, the community that embraces others," says Juan Carlos. He emphasizes that, as with the ATAP, the social network can include institutions and organizations. "[The bridge] is someone to whom the organization gives a certain power or responsibility but who is not just the pastor or the priest. It can be the delegate of the word, missionary, the brother. Sometimes it is a small group that makes up that support team."
These kinds of groups help people create connections and build the social networks that allow them to belong.
Light, noise, water and institutions
Hennia Cavallini, with her mechanical engineering lens, looked beyond the people who make up the network to recognize the environmental factors that accompany it.
Many things were documented and stand out, such as Nicoya's high humidity levels, excellent air quality, access roads, mountainous topography, and high temperatures. But there are three that she mentions more than once: low noise levels that help reduce stress; the large amount of natural light that boosts moods; and an institutional and functional structure that ensures that the communities where these long-lived people live have access to drinking water.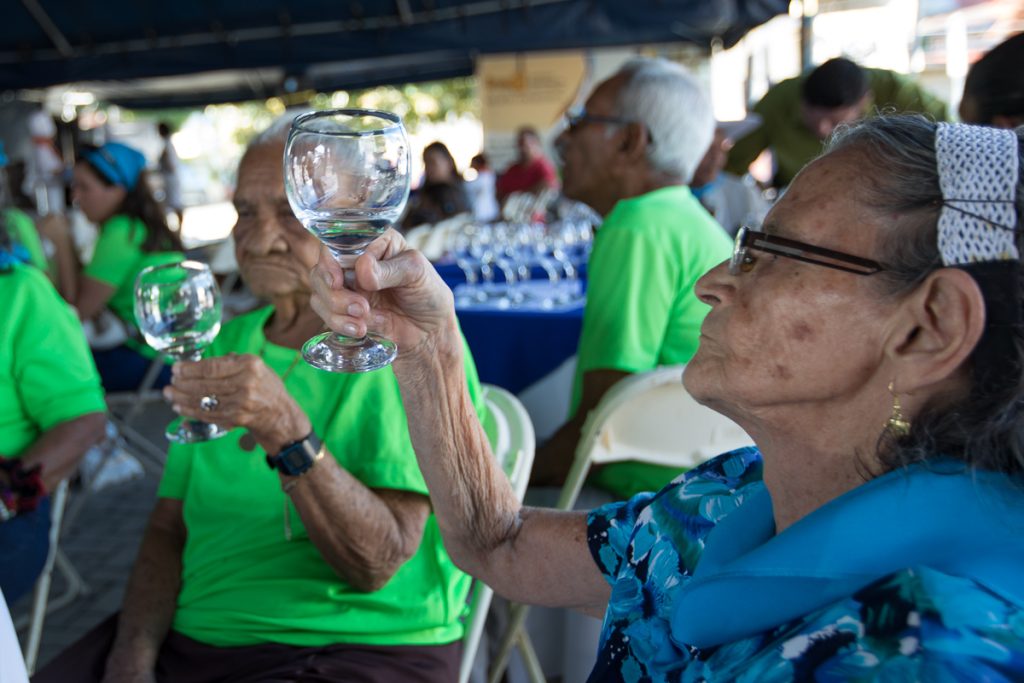 For her, good community organization has an impact on the healthy aging of the elderly in the Blue Zone. This organization is reflected in the large number of Administrative Associations of Communal Aqueduct and Sewer Systems (ASADAS) in the area, and also in proactive local governments such as the Municipality of Hojancha.
Talking to me on a Zoom call, Hennia and Juan Carlos explain why the work of these institutions as a whole is essential.
"That's super important," she says. "A local government has influence in its community and can integrate all people of all ages into a single system where everyone is protected."
"ASADAS and ATAPS, which are two separate expressions, work together," explains Juan Carlos. "The ATAPS work in health, but they would accomplish very little if we had bad water."
"Everything is interconnected," adds the engineer.
"And it's not something to add, but to enhance," says Juan Carlos. "It's about seeing how all the factors are interconnected to promote [healthy aging]."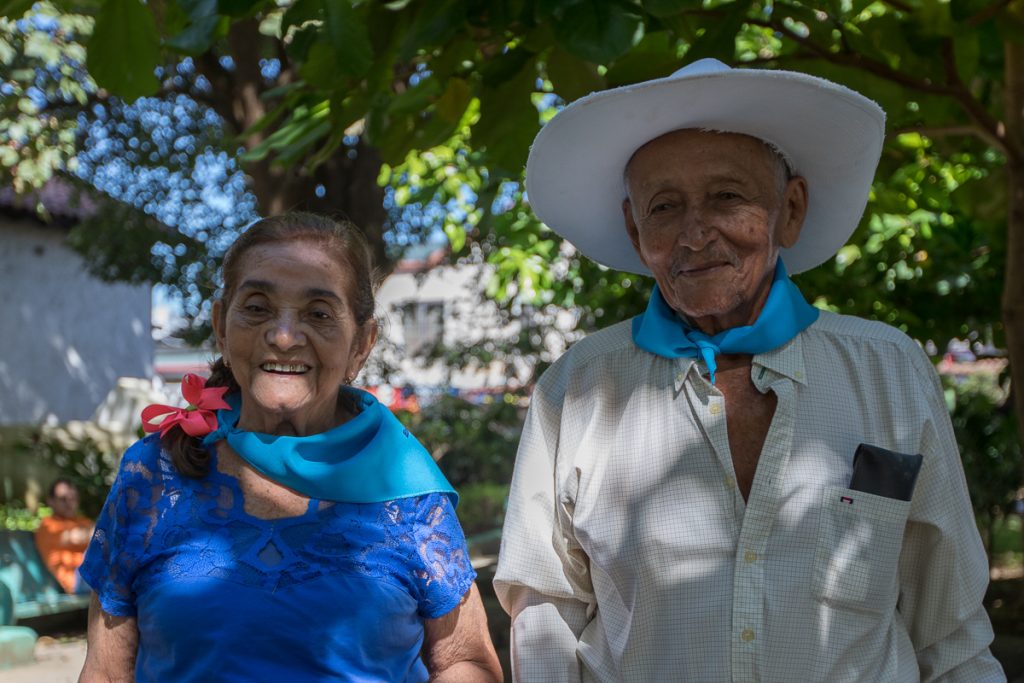 The secret ingredient of healthy aging
"It's not magic. It's not like that," answers Juan Carlos when I ask him what people should do in terms of their personal relationships to age healthily. "Now, undoubtedly incorporating these practices—having spirituality, sharing with others, a varied diet, all of this—will make the person live longer than expected, but also in good condition."
That has been the theme song of this edition of El Colectivo 506. We want a "Long Life for Costa Rica," but with quality. And that is why this last article in the series explores community, connection, strong and frequent relationships—in short, real social networks that allow us to enjoy and build that quality of life.
Because in the end, as Juan Carlos says, "[Loneliness], that doesn't fit with what happens in the Blue Zones." Healthy aging is also a team thing.