There is something about Tortuguero National Park…
I love traveling and I try to avoid going twice to the same spot: too much to see and very little time. But Tortuguero is my yearly exception.
This secluded national park is located in the northern-caribbean coast of Costa Rica and even though one can only make it there by air or by boat, it is the third most visited park in the country.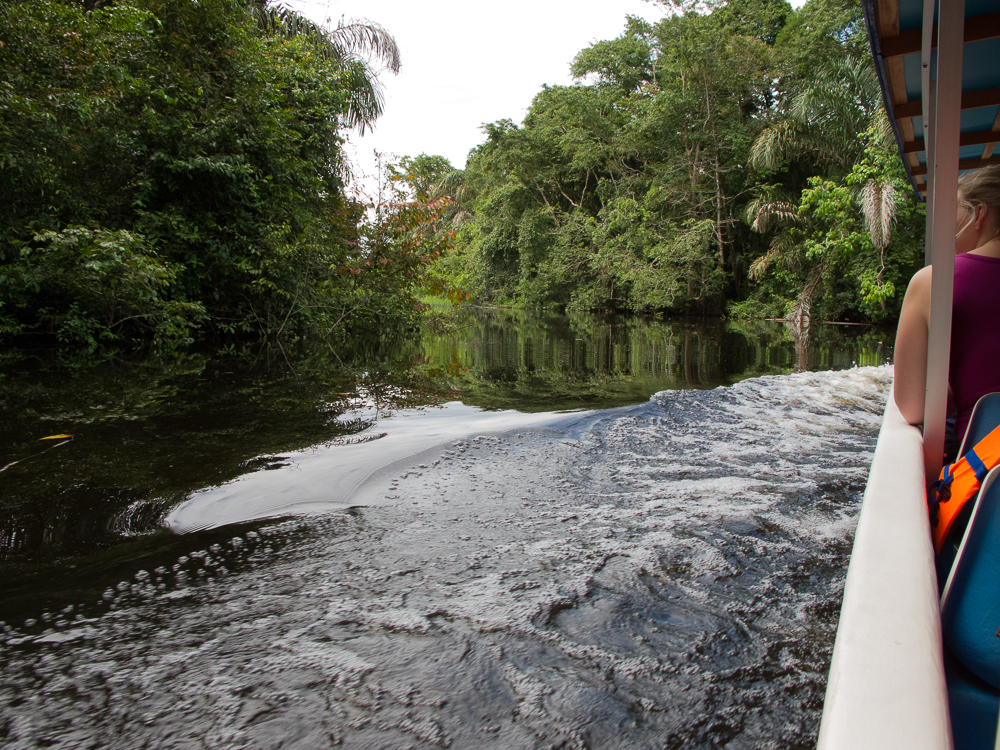 The park only has 312 Km2, mostly covered with natural and man-made water canals connecting several rivers of the Atlantic slope to the ocean. Biodiversity flows all over the place within its 11 different habitats, including mangrove forest, rainforest, swamps and beaches.
One of my trips to Tortuguero was in February. Besides my many times there, I had no idea that November is a very rainy month (Tortuguero has an annual average rainfall of up to 240 inches) so the hot and humid weather that I was expecting was actually cool and damp.
Nonetheless we immersed ourself into the park with our rubber boots and our raincoats, and we were not disappointed. We slowly made our way down the only trail at the north entrance to the park – which was mostly flooded – and in a short while we got to see three two-toed sloths, one with a baby swimming across the flooded trail and two very active eyelash vipers.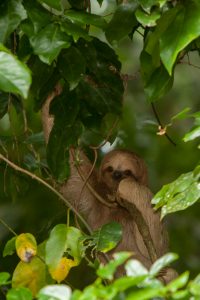 Rain slowed down and we got to enjoy many boat tours in the canals where got to see many birds like tiger herons, northern jacanas, collared aracaris, yellow-crowned night-herons and gray-necked wood-rail. We also got to see many mammals – howler monkeys, three-toed sloth and a neotropical river otter – and reptiles like basilisks and caimans.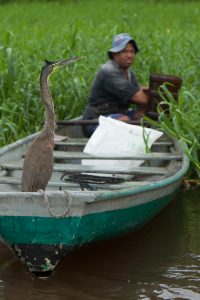 With and without rain we also explored the beach, the third area of Tortuguero worth exploring since it's a nesting spot for green, leatherback, hawksbill, and loggerhead turtles. We got to see baby turtles hatching: an inspiring experience that never gets old.
If you have never been to this amazing park, I suggest you take a plane there to enjoy the aerial views from above of the canals and rainforest. Spent time in the canals (mornings are better) but also make sure to walk the trail inside the park and along the beach. This park is guaranteed to surprise you, and you may even return for a many other visits, just like me.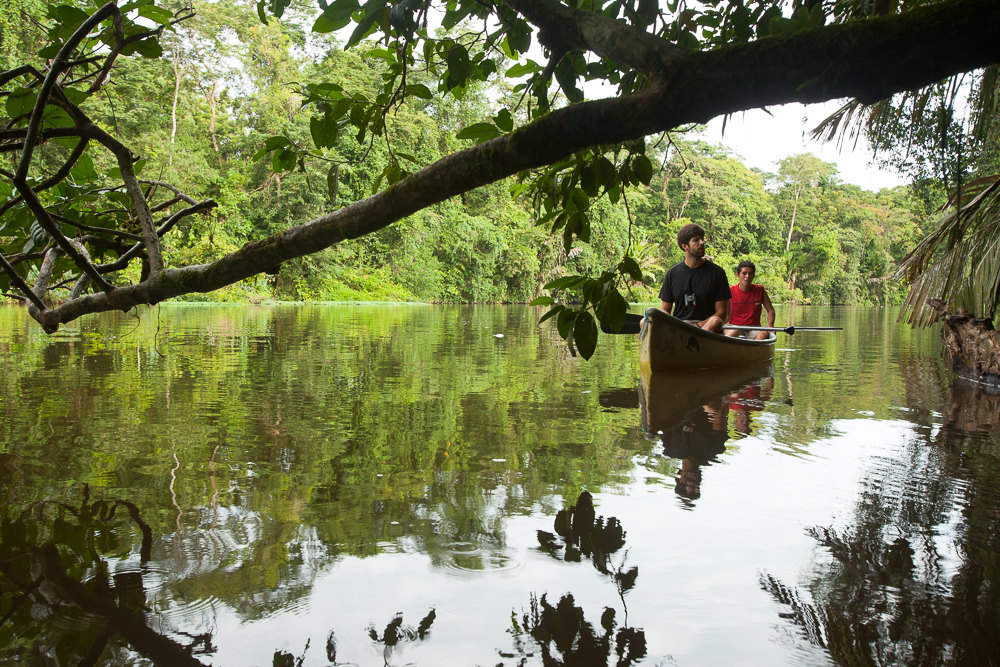 —
A previous version of this piece was published in Nature Landings, the in-flight magazine of Nature Air.