It's not every nature reserve whose story can be traced back to volcanic eruptions, a president's granddaughter, cross-cultural relationships, a surprise donation, a beloved chapel, and even a nationwide legacy in Costa Rican education.
The forested land of the Reserva Privada El Quetzal in the hills of Heredia seems like a natural, even inevitable destination for nature-loving visitors—but it only became a rural tourism destination because of a series of unlikely decisions involving all of the above.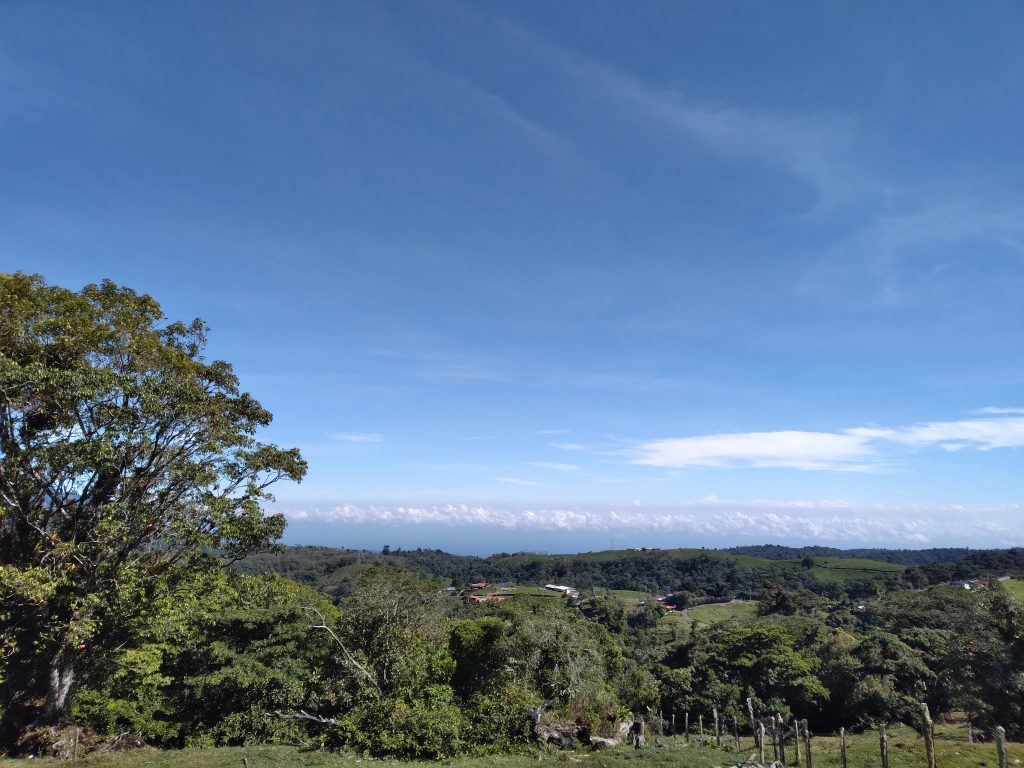 Jacqueline Esquivel, a member of Entrepreneurs 506 who runs the reserve with her brother Federico, father Rodolfo, and mother Fidelia Jiménez, explains that much of the saga links back to Manuela Tattenbach Yglesias, a German-Costa Rican whose grandfather Costa Rican President Rafael Yglesias (1894 -1902). She and her husband Roderich Thun Stotzingen, of Austria, were living on the slopes of Volcán Irazú, east of San José, when the volcano's increasing activity led them to decide to relocate.
They bought a property in San Rafael de Vara Blanca de Heredia in 1963 and oversaw the farming of the land for years. The couple never had children, so as they grew older, they began to donate it piece by piece to the Costa Rican families that had worked with them in the past.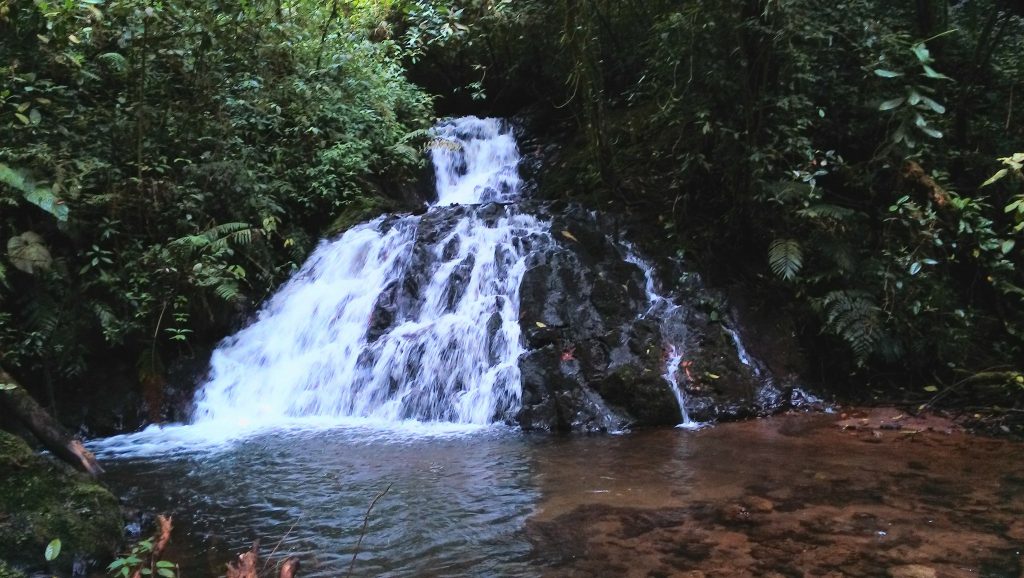 Handing over the reins
The donations varied in size according to the size of each family, Jacqueline says. Her grandmother, a widow by this time, received a parcel from the owners that her children could farm. However, the donations accelerated after the death of don Roderich, and one day in 1998 or 1999, doña Manuela gave Jacqueline's dad a call that took him aback.
"She called my dad and told him she'd donate the last 40 hectares to him," Jacqueline tells El Colectivo 506 in a Zoom call from the reserve. "She'd asked the Virgin to shed light on who should receive that last parcel. My father said no: what was she thinking? What would he do with it?"
After mulling it over for a few months, Rodolfo decided to give it a try, even though he was a farmer and couldn't make much of the forested land.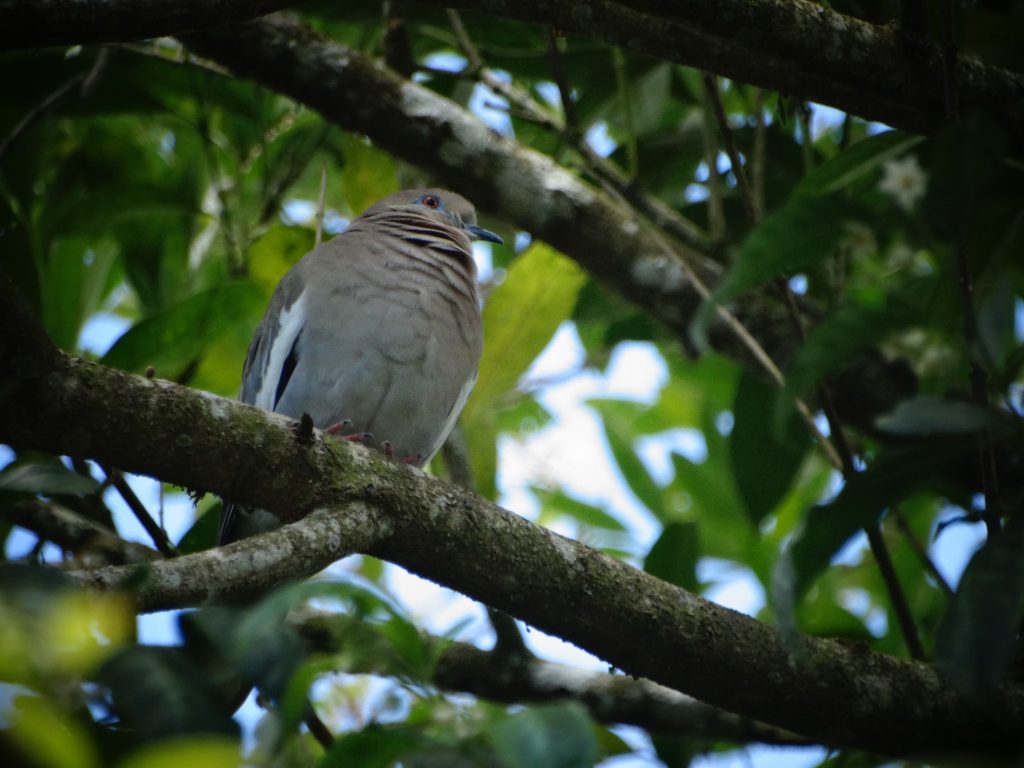 The answer eventually came in the form of people from the surrounding area who liked to hike up to the property's wooden chapel, built by Roderich and Manuela at the property's highest point. Jacqueline says that weekend hikers would cut through neighbors' properties, sometimes leaving garbage behind.
That was what gave her family the idea to create a proper trail and turn their 40 hectares into a reserve.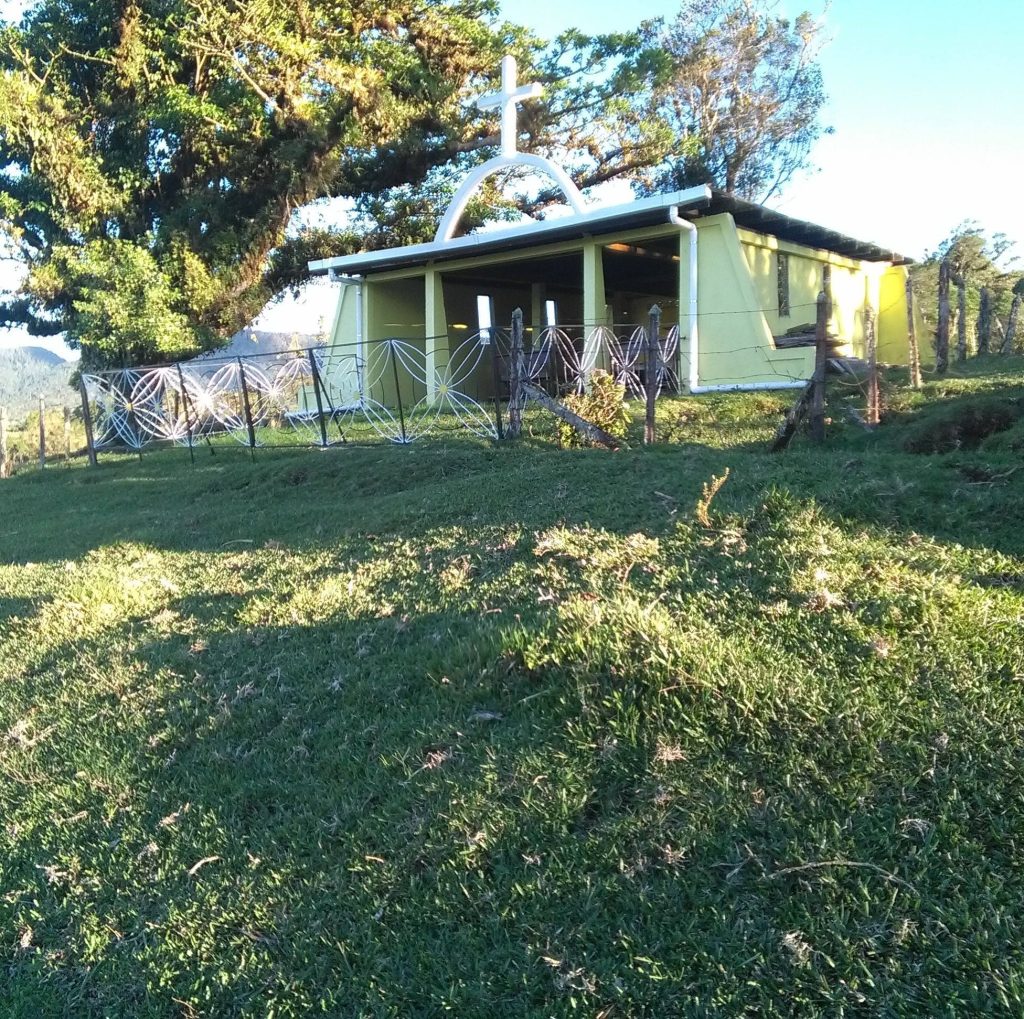 With time, the trails grew into a 3.5-km loop that connects the chapel to the property's waterfalls and forests. Increasing numbers of visitors came to see the quetzals that frequent the property, enjoy its waterfalls, and sample the dairy and naranjilla products that the farming side of the agrotourism operation produces. Today, Jacqueline, her brother and dad work on the tourism project full time, with her mother lending a hand when visitors need homecooked meals. Their website lists other rural tourism microbusinesses where visitors can stay and eat.
During times of lower visitation, the family works on a new project.
"Now, we're working on a more advanced loop," Jacqueline notes. "People are asking for more kilometers so they can really hike, from 8 to 10 km."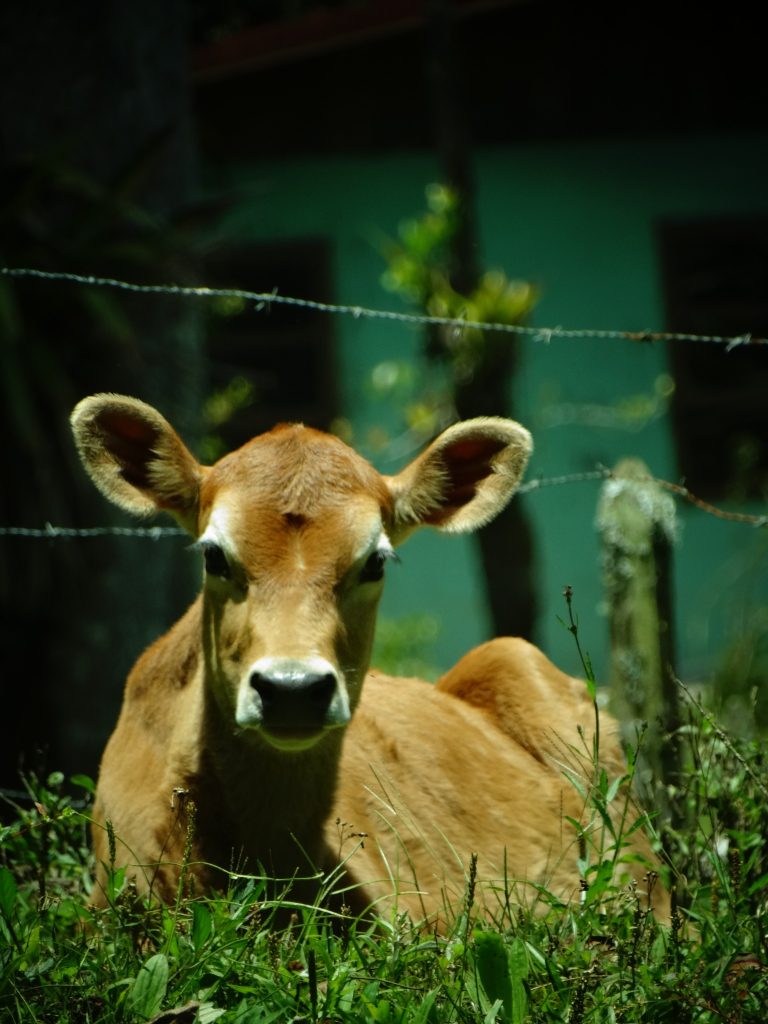 Educational impact
The way in which the property ended up in the Esquivel Jiménez family's hands isn't the only unusual part of Reserva El Quetzal's legacy.
Manuela Tattenbach Yglesias and Roderich Thun Stotzingen were also the founders of the Escuela para Todos (School for All) Foundation, a massive educational effort born out of Roderich's interactions with rural Costa Ricans eager to learn to read. It's perhaps best known today for the colorful educational almanacs that have been ubiquitous in many Costa Rican homes for years.
The Esquivel Jiménez family made its own contribution to education when it agreed to house a bilingual school at the reserve in 2010. The ADE project, led by teachers from North America who were eager to help students older than 15 to finish high school, eventually attracted so many students that it had to find a larger facility, becoming the Liceo Rural Vara Blanca, Jacqueline says.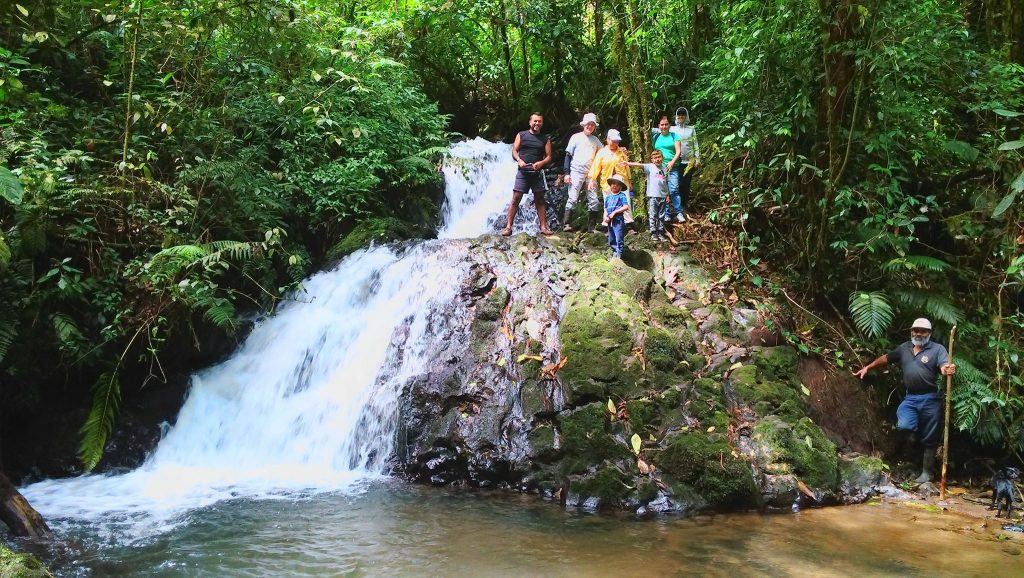 Through all of its growth, ups and downs, including the COVID-19 pandemic, Jacqueline says that the family's farming background and combined agrotourism approach has been key to their success. By maintaining steady income streams through the production and sale of dairy products and naranjilla, the family has been able to weather tourism fluctuations.
This has left the reserve in a relatively strong position coming out of the "Season Zero" that devastated the industry in 2020. Today, the reserve, just 1.5 hours from San José, hopes to add increasing numbers of international visitors to the Costa Rican visitors who frequent its trails.
"Combined agrotourism products are a very good business," she says. "In the pandemic, the agricultural part shot through the roof."
This piece was created with Reserva Privada El Quetzal in Vara Blanca, Heredia. To participate in their special raffle for Costa Rican Mother's Day on August 15th, visit the family's Facebook or Instagram page. The reserve is open daily from 8 am to 3 pm. For more information, contact the Reserve via WhatsApp or through their website. Google Map location here.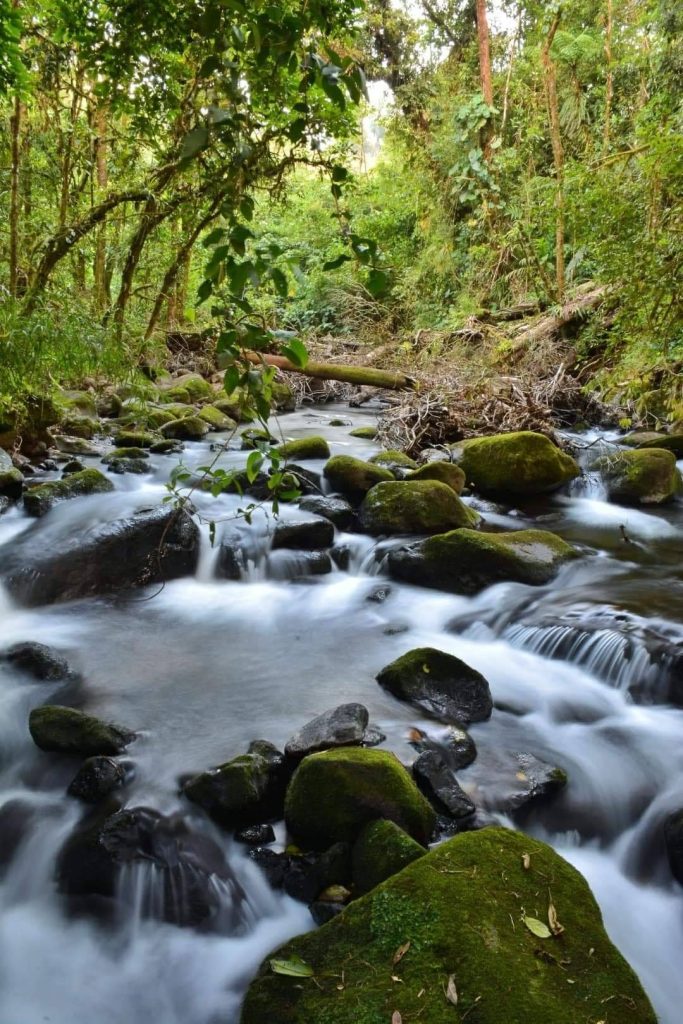 Stories created under the "Directory 506" byline are a joint effort between the editorial team of El Colectivo 506 and the entrepreneurs and organizations that participate in our national directory of rural tourism. For more information about Directory 506, send a WhatsApp message to 8506-1506, join our WhatsApp chat, or email us at [email protected].