"Colorectal cancer has significantly increased its incidence and mortality in recent years, with an 83% increase for men. Measures must be taken to reverse this situation."
This is the last paragraph of a report generated by Dr. Alejandro Calderón for the Strengthening Comprehensive Cancer Care project, run by the Costa Rican Social Security Fund—Caja, or CCSS—in early 2021. However, you do not hear much about colorectal cancer in Costa Rica. (According to the American Cancer Society, "colorectal cancer starts in the colon or the rectum. These cancers can also be called colon cancer or rectal cancer, depending on where they start. Colon cancer and rectal cancer are often grouped together because they have many features in common.")
In October, we all talk about breast cancer. Although this is still the main cause of cancer death for women in Costa Rica, mortality from breast cancer is increasing at a lower rate than women's mortality from colorectal cancer. And in the case of men, as the report says, mortality from colorectal cancer has increased by 83%.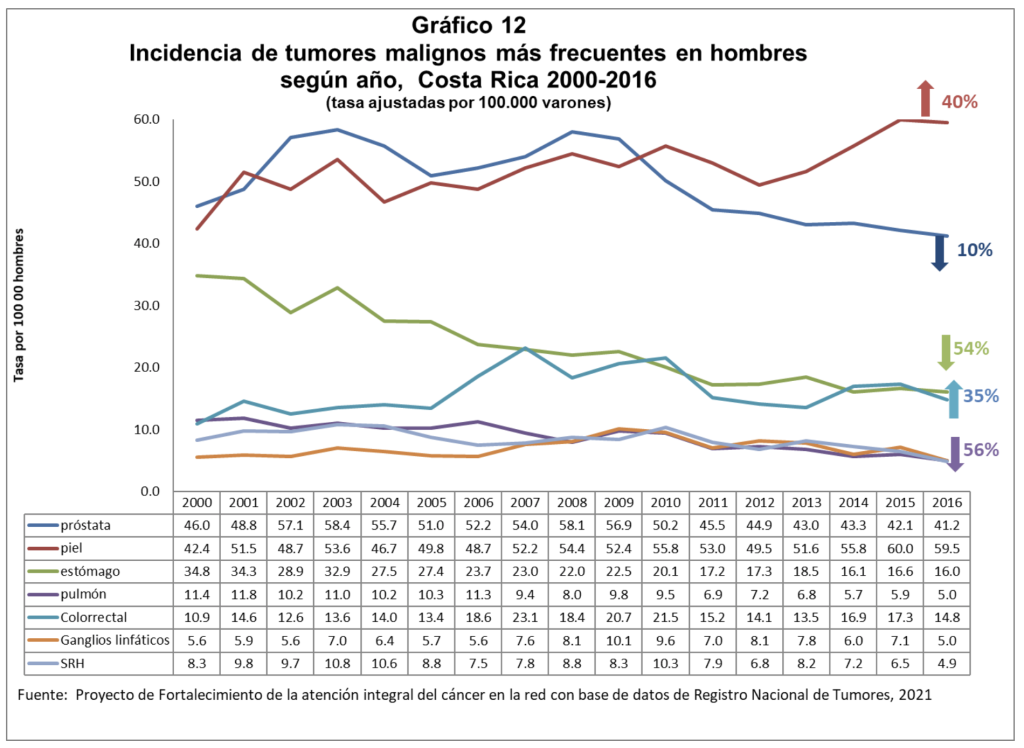 "The pink [global campaign related to breast cancer] has been a great opportunity because it allowed us to open doors and have a much more frank conversation about cancer, a healthy lifestyle, and other things that were affecting the quality of life of Costa Ricans," says Fabiola G. Ross. She's one of the founders and, until a year ago, executive director of the Anna Ross Foundation, which was created to honor the life of her aunt Anna Gabriela Ross, who died of cancer—not of breast cancer, as many think, but colorectal cancer.
Since then, the Ross family has known that due to their genetics, they have a high risk of colorectal cancer. They make sure they get the screenings they need to ensure that if the cancer begins, it is detected in time and thus stops its course.
However, the Ross family is an example of only 10% of the world's cancer cases: people with genetic inheritance as a risk factor.
The main risk factors for suffering from colorectal cancer, in addition to being over 50 years of age, are unhealthy lifestyle habits that lead to obesity—specifically, a sedentary lifestyle and poor diet, especially if it is based on red and processed meat. Smoking, alcohol consumption, and the presence of some diseases such as inflammatory bowel disease, Crohn's disease, ulcerative colitis and diabetes mellitus, also play a role.
"When it comes to healthy lifestyles, we continue to fail," says Fabiola. She contrasts this with the decrease in smoking in Costa Rica in the last 10 years, which has directly affected the number of cases of lung cancer, and other related cancers.
"It is not as easy as saying that people do not want to eat well," she adds. "There are associated factors such as food costs, production costs, access and food deserts, and customs."
This reality is directly reflected in the worrying obesity rates of Costa Rican children. According to data from the National Institute of Statistics and Census (INEC) in 20189.9% of children under 5 years of age had moderate or severe obesity. A study carried out the same year by the Ministry of Health and the Ministry of Public Education (MEP) indicated that 30.9% of young people between 13 and 19 years old are overweight or obese.
"It's not that leading a healthy lifestyle guarantees that we are not going to get cancer," says Fabiola. "There is no magic formula. But the reality is that the healthier my lifestyle; the more I know my risk; the more effort I put into not being sedentary, sleeping well, not smoking, eating a more plant-based diet—the less likely I am to win the raffle. "
A cancer that plays the long game
"Colorectal cancer is completely preventable, because for a small polyptin to generate cancer, it will take 10 to 12 years," says Dr. José Moreno Araya, a gastroenterologist who has been a facilitator of the screening program at Hospital San Rafael de Alajuela (HSRA). "It's unlike the stomach, where it may be that I had a gastroscopy today, and in a month I have cancer. Not the colon."
That is why he and all the experts consulted about this particular cancer by El Colectivo 506 emphasize the importance of early detection.
Early detection of colorectal cancer is done in two steps. The first is a stool test that shows traces of occult, or hidden, blood. In the CCSS the test is referred to as FIT, because of its initials in English (Fecal Immunohistochemical Test). If this test is positive, the next step is to perform a colonoscopy to determine if there are lesions called polyps, or if the person already has colon cancer.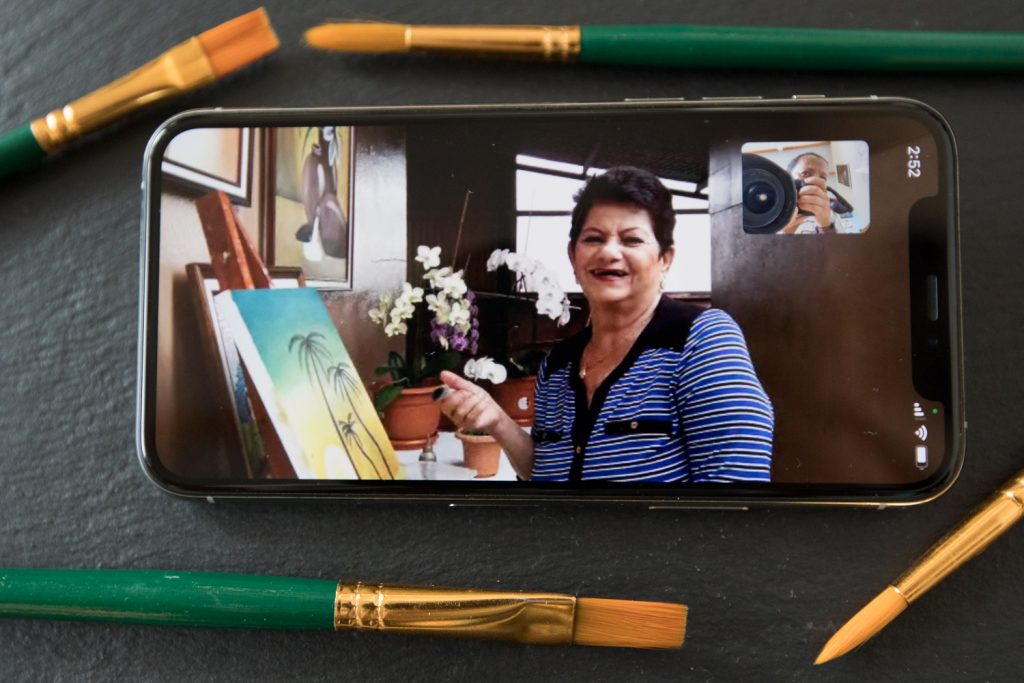 "Before cancer develops, we can find polyps that are pre-cancerous lesions that could cause microbleeds," says Dr. Alejandro. "A colonoscopy allows us to find these lesions before they develop into cancer."
Dr. Maureen Fonseca, coordinator of breast clinics and other cancer programs at the Caja, explains that these "premalignant lesions. If they are found and removed, the person has a good chance of not developing colon cancer, but if they stay there and nobody realizes it, this could cause cancer."
Colonoscopy studies allow these polyps to be detected, removed, and biopsied to determine whether or not the person has colon cancer. What's more, by removing the polyps—even if they are not cancerous—the colonoscopy becomes not only a diagnostic procedure, but also a treatment of the patient's problems.
But before the colonoscopy, you have to perform the fecal test.
Since 2017, the Fund has implemented a screening program organized in two health regions.
One of these regions is the north central region, which includes five Health Areas (Areas de Salud, or AS): Atenas and Valverde Vega de Alajuela, and Santo Domingo, San Isidro and Belén-Flores de Heredia. The other region is the south central region, which comprises eight areas: Cartago, Oreamuno, Los Santos, Paraíso, Concepción, El Guarco, La Unión and Turrialba.
The screening program in these health areas consists of inviting all people between 50 and 74 years of age to have their Basic Team for Comprehensive Health Care (EBAIS) perform a FIT. If the test is negative, the person is invited to repeat the test in two years; if the test is positive, the person is referred to the hospital that treats that Health Area to continue with a diagnostic colonoscopy.
In the case of the community of Atenas, patients are referred to the San Rafael de Alajuela Hospital. As Dr. Jose explains, Atenas was chosen as a community for this pilot plan because it was one of the communities with the highest incidence and mortality from colorectal cancer.
Primary Care Technical Assistants (ATAP) from that hospital made home visits to everyone between the ages of 50 and 74 to deliver an invitation explaining the importance of taking the FIT exam. Dr. José explains that in the four years of the study, more than 3,000 people have been screened. Of these, only 100 have received a positive FIT result. These people were referred to the hospital; the average response time to schedule the colonoscopy was 20 days, and only three of those 100 people had to be treated for polyps.
He explains that at the beginning of the program, hospital staff feared that it would result in excessive demand for colonoscopies that would prevent timely care. However, the experience turned out to be the opposite.
Screening "is good as long as we can offer them treatment or a way to prevent [cases] from progressing," says Dr. Alejandro. "As a health system, I gain nothing by administering FIT tests if we cannot continue with the colonoscopy. Everything has to be linked. That is what we are working on to improve the times and the impact."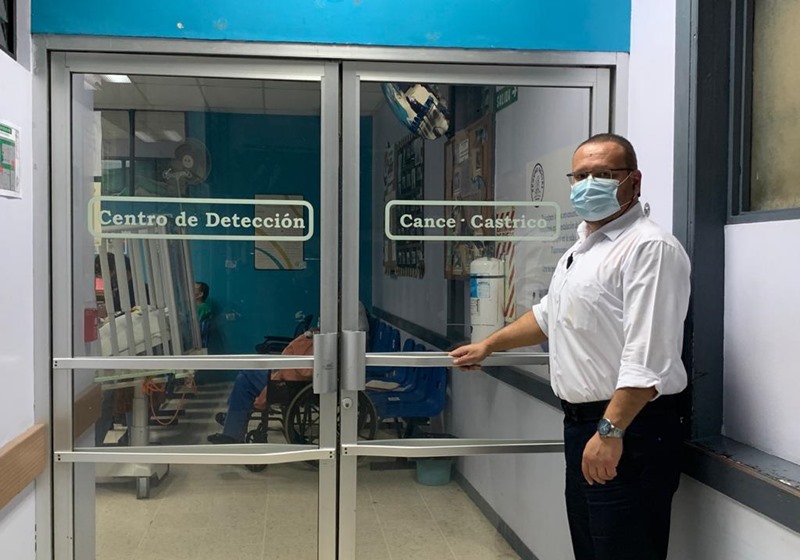 Another success story: Cartago
The Center for Early Cancer Detection at the Max Peralta Hospital in Cartago has become a benchmark for the screening process. The target population for screening in this region is approximately 125,000 people.
The results of the first stage of the screening program, according to a graduate thesis in medical specialties of the UCR, indicate that between October 2017 and October 2019, the FIT was applied to 46,848 patients. Of these, 50 detected cases of colorectal cancer, and 863 showed premalignant lesions. All the people received the appropriate treatment.
The program "demonstrated that it is feasible to carry out an organized screening program in a developing country," wrote Dr. Katherine Alfaro Segura in her thesis. She studied the Cartago case as part of her graduate degree to become a surgeon.
"The number of studies they do is massive," says Dr. Maureen of the early detection center's work. "Its structure is very well defined."
She explains that in 2021, despite the pandemic, the program has carried out more than 23,000 FIT exams.
"In the last three months they have performed 471 colonoscopies; of those 223, a biopsy was performed; 83 had premalignant lesions; and four people were diagnosed with early-stage cancer," she says. "The goal is that eventually, the organized program in central- northern [Costa Rica] can work just like the south-central region."
The impact of COVID on organized colorectal cancer screening
The Health Areas that are part of the screening program continued sending testing invitations to their target populations up until March 2020.
"We don't wait for [patients] to come to the health centers," Dr. Maureen explains about what the CCSS refers to as an "active invitation". "We generate lists by age for each health area, and give them to the institutional call center to issue the invitations and make appointments. During the pandemic, our active invitations had to be reduced and limited. But how long can I wait? "
As with the reductions in breast cancer screening that we reported in El Colectivo 506, the Caja has been forced to reduce mass invitations to screen for colon cancer. According to Dr. Maureen, the Caja has had to focus on "recruiting people who come to health centers" for other reasons to do the FIT test. However, this is slowly returning to normal.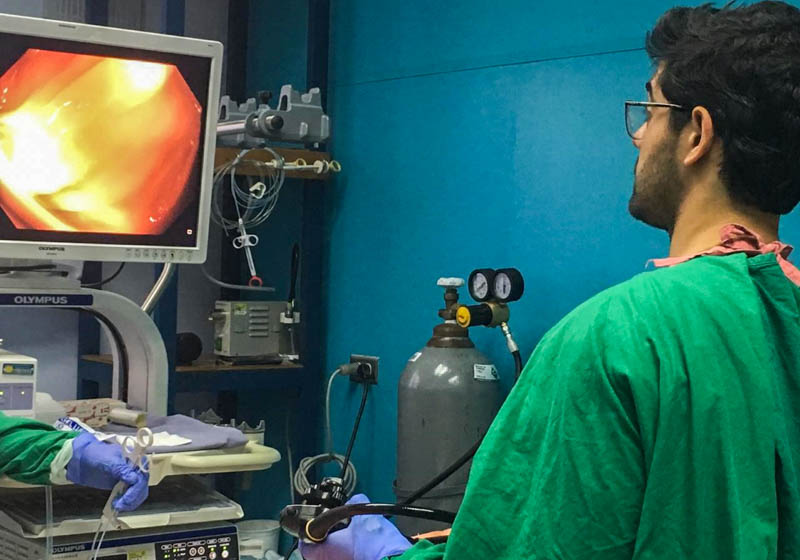 "With the Caja's call center, we started [in August 2021] to make active invitations on a limited basis, about 100 invitations per week," she explains. "We have to start finding a way to live with a pandemic."
In the month of August, the Health Areas of Valverde Vega, a canton in Alajuela, made a total of 910 calls and successfully set appointments with 399 people. As of September 14th, there have been 81 post-FIT studies, with cancer detected in one person. Post-FIT studies of these patients are referred to the San Francisco de Asís Hospital in Grecia.
In the case of the San Isidro de Heredia Health Area, 343 appointments have been made out of 770 people who were contacted by phone.
"We were able to invite 44% of the people listed," says Dr. Maureen. She adds that one of the problems the screening program faces is that people do not update their data, so the Caja does not have current phone numbers for people.
A February 2021 report from the CCSS reported that up to that date, the Center for Early Detection of Cancer of the Máx Peralta Hospital had carried out 51,995 screenings. A calculation made by El Colectivo 506 comparing this with the results presented by Katherine Alfaro in her thesis indicates that between October 2019-February 2021, the center had carried out only 5,147 FIT, which shows a significant decrease.
"It is important to place a lot of emphasis on the habits that can prevent colon cancer," says Dr. Jose Moreno, referring to poor eating habits and a sedentary lifestyle. He also points out that the population must take action on screening. "If you are over 45 years old, have a stool test at least once a year or every two years. If it comes out positive, it is better to perform a colonoscopy."