When travelers step off the plane into Costa Rica, their heads are usually filled with images of beaches, volcanoes, rainforests—and wild animals. Without a doubt, the country's spectacular fauna are one of its biggest tourism draws, and are usually a big part of the fondest memories of a person's stay. But for travelers who want to have a positive impact on the places they visit, it's important to understand that animal welfare in Costa Rica is very much a work in progress. Often driven by demand from tourists themselves, some tourism providers engage in practices that harm wildlife.
The good news? By advocating for good practices and reporting abuse, travelers can make a positive impact on behalf of the creatures who make this country so unforgettable, yet can't speak for themselves.
Just say no to animal selfies
One of the biggest animal welfare messages that Costa Rican tourism leaders have been pushing out in recent years is a reminder to tourists that selfies with animals—or tours and facilities that promote them—are to be avoided at all costs.
The #StopAnimalSelfies campaign, spearheaded by the Ministry of the Environment and Energy (MINAE) and a wide range of other public, private and civil society organizations, began after a 2017 report by World Animal Protection ranked Costa Rica 7th worldwide for prevalence of wild animal selfies.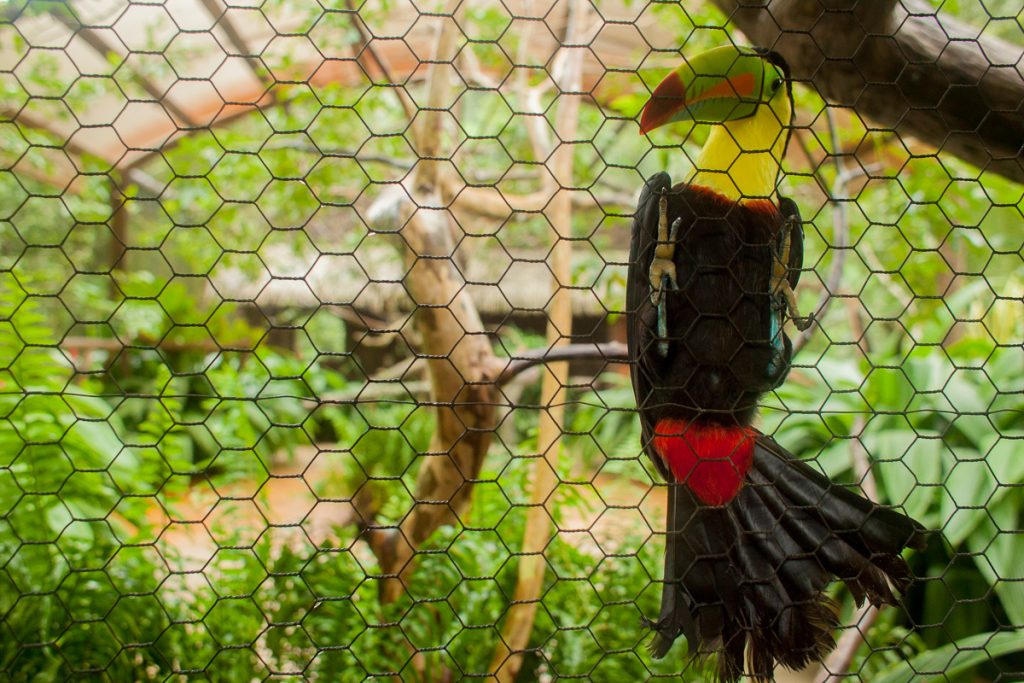 What's wrong with a photograph? Sure, it's possible to luck out and snap a selfie with a wild bird or mammal in the background—but even if a traveler has a serendipitous moment, posting and sharing that photo adds to the demand for such images. If tourism providers know that travelers are eager for animal selfies, some will do whatever it takes to facilitate them. That's how Costa Rica worked its way up to number seven on that list: tourists sharing selfies with wild animals that had been captured, restrained, or otherwise manipulated in ways that affect their natural development and well-being.
The campaign website points out that these practices open up the door not only to animal neglect and abuse, but also danger for humans who can suffer bites, scratches, and disease.
Travelers can make a difference not only by avoiding these offerings, but also by helping Costa Rican authorities spread the word. The campaign asks people to pose with a stuffed animal and post it to social media with the message, "I don't harm wild animals for a selfie," and the hashtag #stopanimalselfies.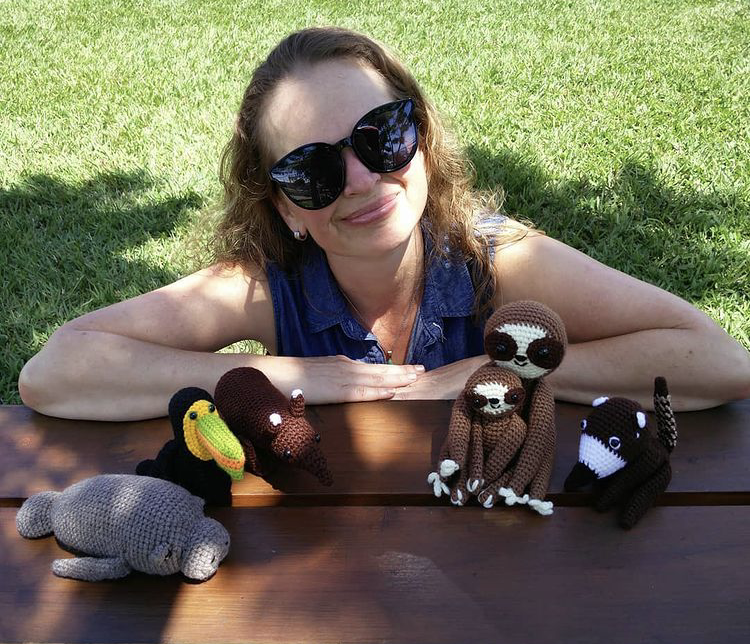 Don't feed the animals, for their safety—and yours
Anyone who's visited the famed Manuel Antonio National Park knows the consequences of tourists feeding the animals: monkeys, iguanas and other wild animals that are used to human treats that are often unhealthy for them. This can even result in aggressive behavior by the animals. Don't feed them—and in Manuel Antonio, don't even eat near them. (Or leave your bags unattended while swimming, for that matter.)
Report animals in need of help, and don't handle it yourself
One of the biggest things visitors to Costa Rica can do to help the country's animals is to report any mistreatment they observe. #StopAnimalSelfies asks travelers to call 1192, a dedicated line for environmental complaints that will transfer the information to the appropriate authorities—you can make your complaint anonymously. (Trouble getting through? The staff at Costa Rica's 911 service can also transfer animal emergency calls to the proper authorities.) Residents, or travelers with the time and ability to take further action, can take things one step further by filing a full report with the National Animal Health Service (SENASA) for general mistreatment of animals, or with the Judicial Police (OIJ) for injury or death of animals at [email protected], with a confidential call to 800-8000-645, or via WhatsApp at 8800-0645.
It's important not to handle wildlife emergencies on your own. As the campaign's Code of Ethics states, never catch or remove animals from their habitat, which can be dangerous for both you and them. For example, sometimes people see a baby animal alone, assume it has been abandoned, and take it to a shelter—thereby removing it forever from its nearby mother and preventing it from having a normal life in the wild unless significant rehabilitation occurs. (This also strains the limited resources of animal welfare facilities.)
Support ethical practices with your tourist dollar
If a tourism provider promises animal interaction, take note of the red flag being raised for you. Crossing paths with wildlife is a wonderful moment of good fortune in Costa Rica, and you'll almost certainly have that experience, but it must remain just that: a happy surprise. Any activity that manipulates wildlife for human enjoyment is harmful to the creatures on display. Avoid these practices and, if you discover them while already at a destination or on a tour, use your considerable influence as a visitor to provide feedback or, if necessary, report animal mistreatment as detailed above.
One significant and complicated exception: animal rescue centers, where, by definition, animals have been removed from their environment. These facilities are subject to strict regulations, and there are many documented cases of facilities that do not comply. Next week, we'll offer advice from authorities on this topic for travelers who want to visit a refuge or volunteer, but want to make sure they're supporting an ethical operation.
Read much more on Costa Rica's Law Against Animal Mistreatment in our longform series here.