What is your first memory of a book in your hands?
Your fingers trailing along a shelf, touching the spines? That distinct, strangely loud sound of a page turning in a quiet vacation library?
If you erase those memories, how does the arc of your life shift?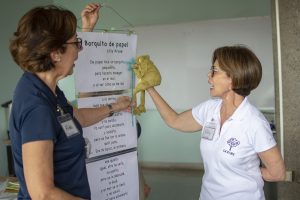 Alda and Victoria know how it shifts. They've seen it throughout their own lives, lives built on books and powered by words and knowledge, lives that carried them forward into the lives of their students, some who were growing up with stories, some who were not. The memories of their own first literary loves powered them through helping other kids find theirs. When the books aren't there to be touched, selected, pored over, then Alda and Victoria put them there. They put them in the hands of teachers who are charged with teaching young people to read, but without the books to carry out the task. Teachers who, in rural classrooms, might be left reading aloud without any way for the children to follow along—let alone for them to experience what it's like to choose their own books, to wander freely through a world of stories.
Short stories. Novellas. Poetry. Encyclopedias. Dictionaries. Shiny and new; used, bearing the signs that a book has been loved, dog-ears or excited notes in the margin; one by one, hundreds at a time, their hands sift through and organize, classify.
If you erase your love of books, how does the arc of your life shift?
If that love is brought into a school, a town, how might its future ripple and reform, like a mirage in the heat?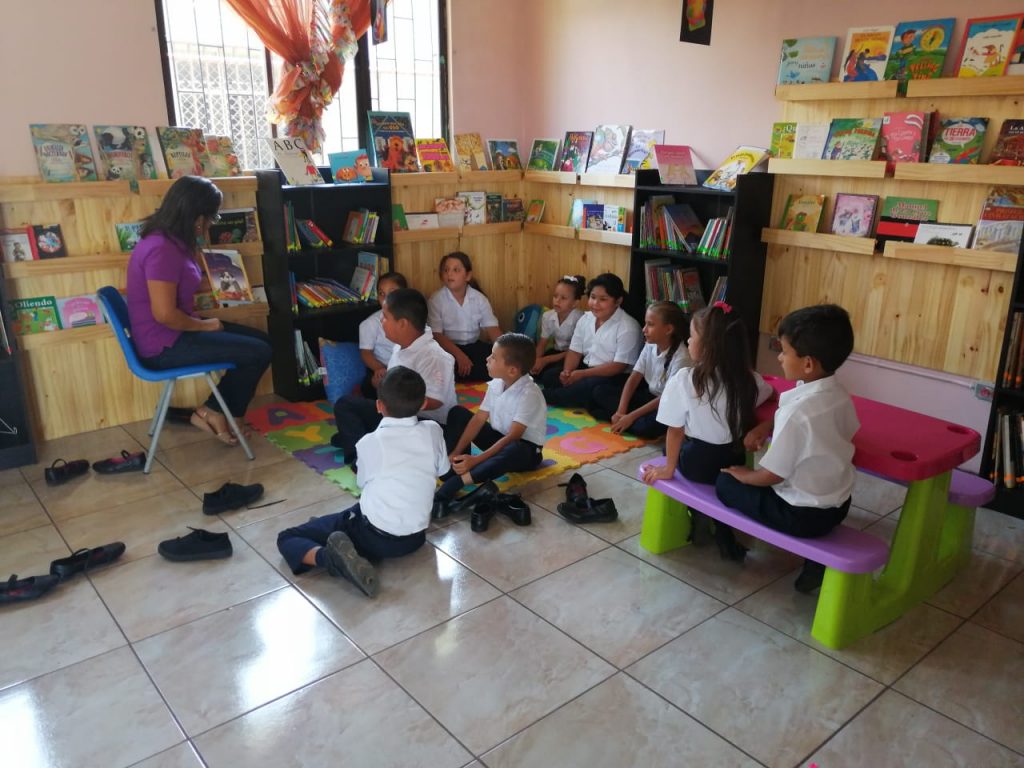 Text and photos by Katherine Stanley Obando. Inspired by the work of Victoria Coronado and Alda Cañas at the Asociación Actualiza, which, among other projects, creates and equips libraries in rural Costa Rican schools. The project is an Amigos of Costa Rica affiliate and can receive U.S. tax-deductible donations on its Amigos page. Our weekly Media Naranja series captures stories of love and affection with a Costa Rican twist. During our May edition, "Costa Rica Inside Out," these columns are being co-created with the pilot members of our national rural tourism platform, Directory 506.