When I eat a criollo corn tortilla, I know we are eating the same thing our ancestors ate. I was fortunate to meet my great-grandmother and watch her shape (palmear) tortillas in her 90s, then my mother. These are some of the best memories of my childhood. Now I have become a mother—recently, of a girl named Ruth—and on her birthday, my gift to her was palmeando tortillas with me. Cultural heritage is very important. We have to teach and share what we know. It is unfortunate to see that people do not know about these beautiful customs and traditions.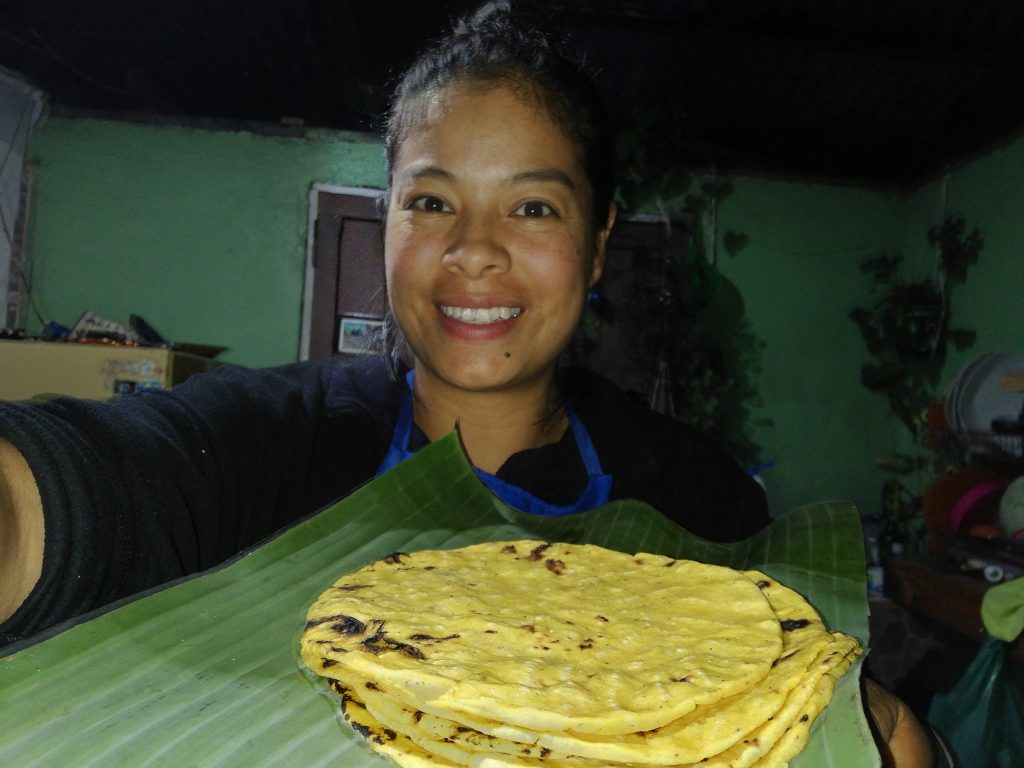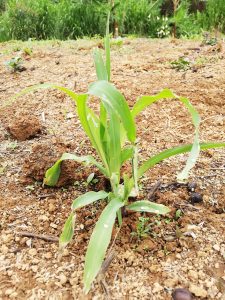 Our ancestors taught us to use the moon to sow and harvest better corn, and to pass on the seeds of this Creole corn called rabo de armado from generation to generation. We sow, harvest, and eat the same delicious corn, just in a different era.
When I eat this tortilla, I also feel joy and satisfaction from five months of hard work taking care of the corn plants. "We are so fortunate to have been born in the perfect place, the field and its riches," my father and mother always told us. "They who sow, reap." And it's so true. Not everything is rosy: everything requires sacrifice, but the work of producing our own food is a good sacrifice, and if we work in the fields we are also strong in body and mind.
At Tierra Amiga Tarrazú, corn planting is done every year in the waning of May, which is when winter begins in this region. We tend to the crop for five months until the ears of yellow corn are harvested. Everything brings satisfaction, from seeing the seed germinate, to having the corn in our hands when we are shelling it to set it out to dry in the sun.
To prepare 6 large tortillas, you need 200 grams of uncooked dried corn (if it's maíz criollo, even better).
Place 200 g of corn with a liter of water and 4 tablespoons of ash from the fire on the stove over abundant heat. (The ash is used to remove the skin from the corn.) The cooking time is approximately 30 minutes: I usually take out corn kernels to taste them and see if they are ready.
The second step is the key to obtaining a good dough: let the corn cool. When it has cooled completely, wash it well until the excess ash and the skin of the corn are removed.

Grinding cooked corn in the traditional way. Courtesy of Tierra Amiga Tarrazú / El Colectivo 506

After ensuring that the grinding machine is clean, I put the corn in the hopper of the manual machine. One hopper full of corn is enough to make 6 large tortillas. I usually grind it twice, because the finer the dough, the better it handles.
Add half a cup of water and salt to taste, and mix well. Divide the dough into 6 balls, et voila! You're ready to form tortillas. My mother used to use a piece of banana leaf to pat tortillas, so I do it that way, too.

The fogón where the tortillas are cooked. Courtesy of Tierra Amiga Tarrazú / El Colectivo 506

I like to leave my finger marks on the tortilla. I feel that gives it a special touch. I feel that gives it a special touch. Next, when the comal is on the stove over low heat, I rub it with a piece of banana leaf with a little oil to clean the comal; that way the tortilla can "dance," as my mother used to say, and turn easily. Wait 30 seconds after putting the tortilla on the comal on the side where the fingers were marked; then turn over and give it another 30 seconds. Finally, put them on the fire to roast until you see them puffing up. Take care that they do not burn.
Place the tortillas in a cloth so that they can stay soft and warm for longer: a true delight of traditional Costa Rican cuisine.
I usually take 30 minutes to prepare the tortillas, including grinding the corn.
The tortillas are perfect accompanied by meat stews (picadillos), soups, cheese, natilla, eggs… or alone, with a cup of coffee. Their flavor is sweet combined with the unique smell that the stove gives it, with a smooth texture.
I promise you that this recipe will connect you with your ancestors. You will be able to smell and feel the history of your family on your palate and know a little about what life was like before without electricity and with all the manual work and challenges that you faced in order to survive.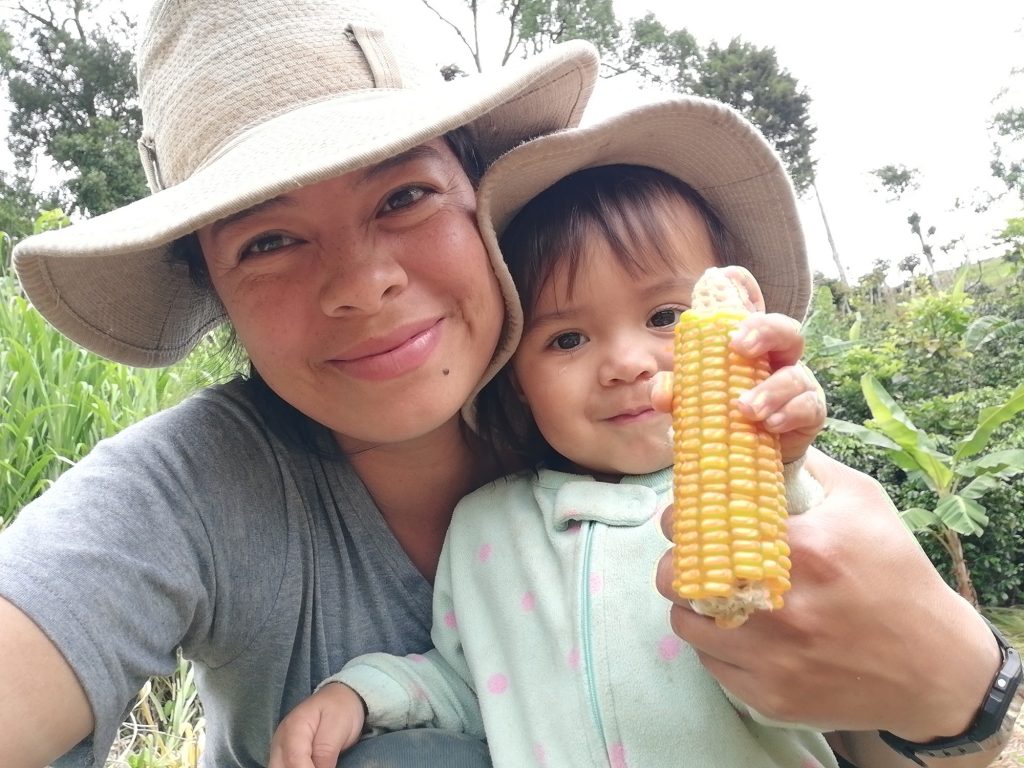 Text by Lucidia Hernández, co-owner of Tierra Amiga Tarrazú in Los Santos. Read more about this tourism and coffee business in "For the love of the earth." Articles created under the authorship of "Directory 506" are a joint effort between El Colectivo 506's editorial team and the businesses and organizations that participate in our national directory of rural tourism. Read more Directory 506 storeis here. For more information about Directory 506, send a WhatsApp message to 8506-1506 or email us at [email protected].