Felina Matarrita Gómez is the owner and founder of the Rancho y Fogón de Doña Celina, located in Del Flor de Nicoya, Guanacaste, where she teaches workshops on the preparation of tortillas and other Guanacaste products from the corn that her husband grows.
"My husband grows yellow corn for me, pujagua corn, congo corn," says Felina about José Ángel Rosales Acosta, who was a tour guide in the Barra Honda National Park until his retirement.
Doña Felina uses the yellow corn to make her tortillas, rosquillas, tanelas, empanadas, corn rice, tamales, porridge with chicken, and rosquetes.
"Chicheme, atol, fresh pozol, which is very exquisite, and also tortillas are made with pujagua corn," Felina explains. "This business of working corn was taught to me by my parents. My mom and dad taught us that tradition of baking, grinding corn on a stone. I have my oven, my mill, and now I have my electric mill because as an old woman I don't have enough strength to grind. I give up."
If you want to enjoy Felina's traditional Guanacaste cuisine or learn how to make tortillas, you can contact her at +506 8946-1301 to book a visit. You can also do this through Nama Tours, a rural tourism travel agency in Nicoya, Guanacaste, at WhatsApp +506 8539-1010, and thus complement your visit with other cultural and adventure activities.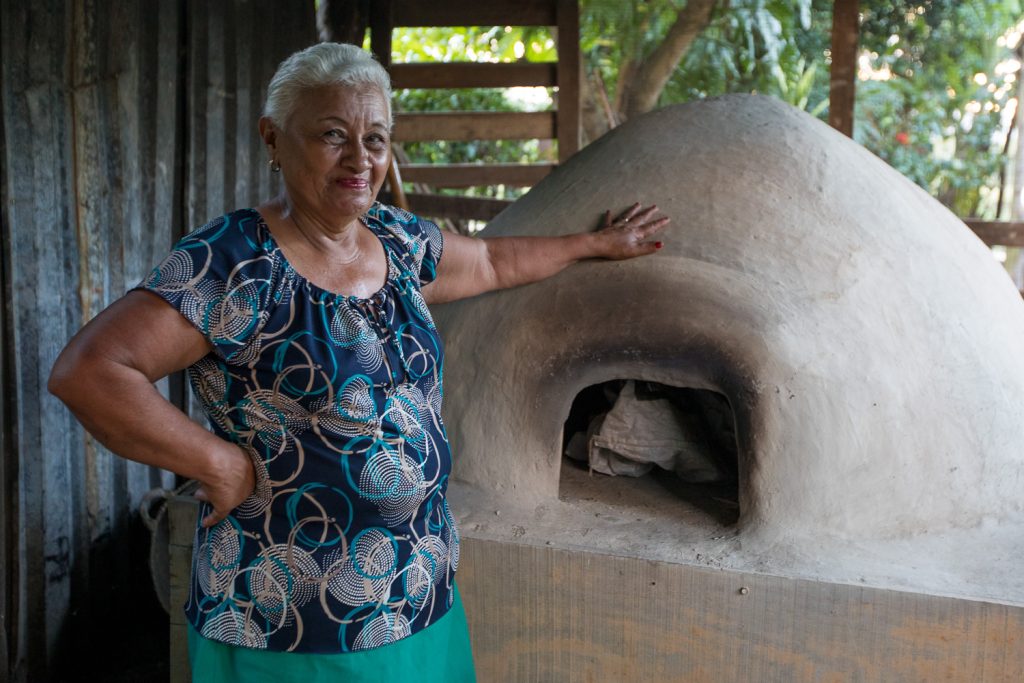 Felina's Rosquillas
Servings: 10 servings of 30 rosquillas
Ingredients:
4 kg yellow corn
2 kg of lard
1 kg of ground dry cheese
A fistful of ash
Preparation:
Prepare the corn:
The preparation of the corn is done one day before preparing the rosquillas.
Cook the corn in boiling water that also contains ash for 30 minutes. The corn should be cooked and soft.
Let cool for 20 minutes.
Wash the cooked corn.
Spread the corn on a table to dry and let it rest until the next day.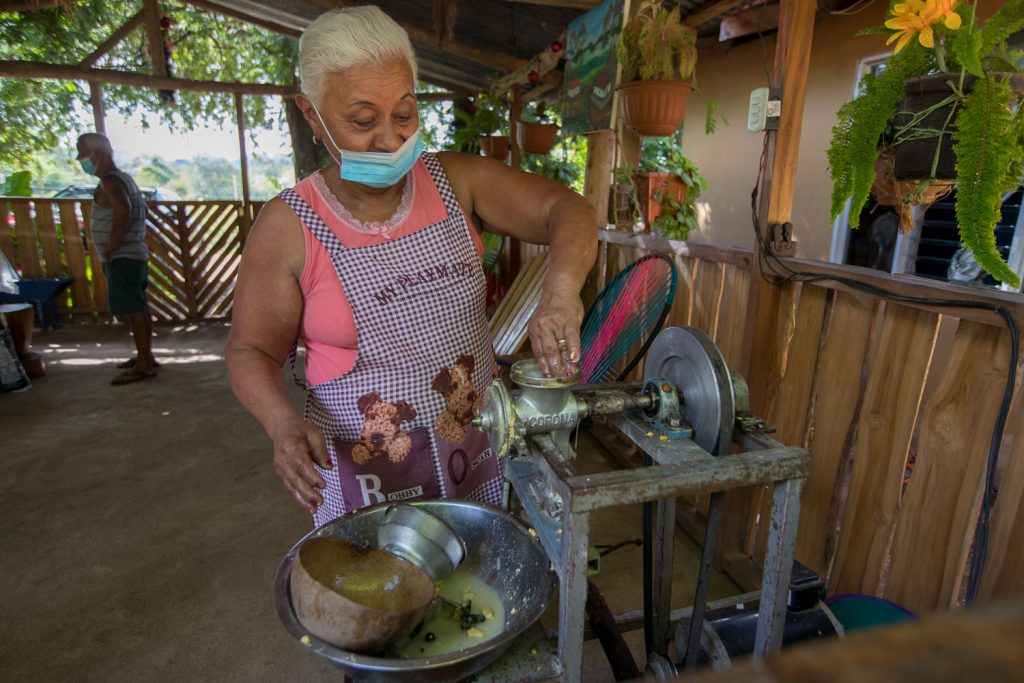 Preparation of the rosquillas:
Grind the corn in a grinder until it is a fine flour.
Add the ground cheese and lard.
Stir all three ingredients until smooth.
Make balls of the dough to go through the mill again until it looks like a smooth paste.
When the dough paste is ready, shape the rosquillas like little ribbons and place them on metal trays.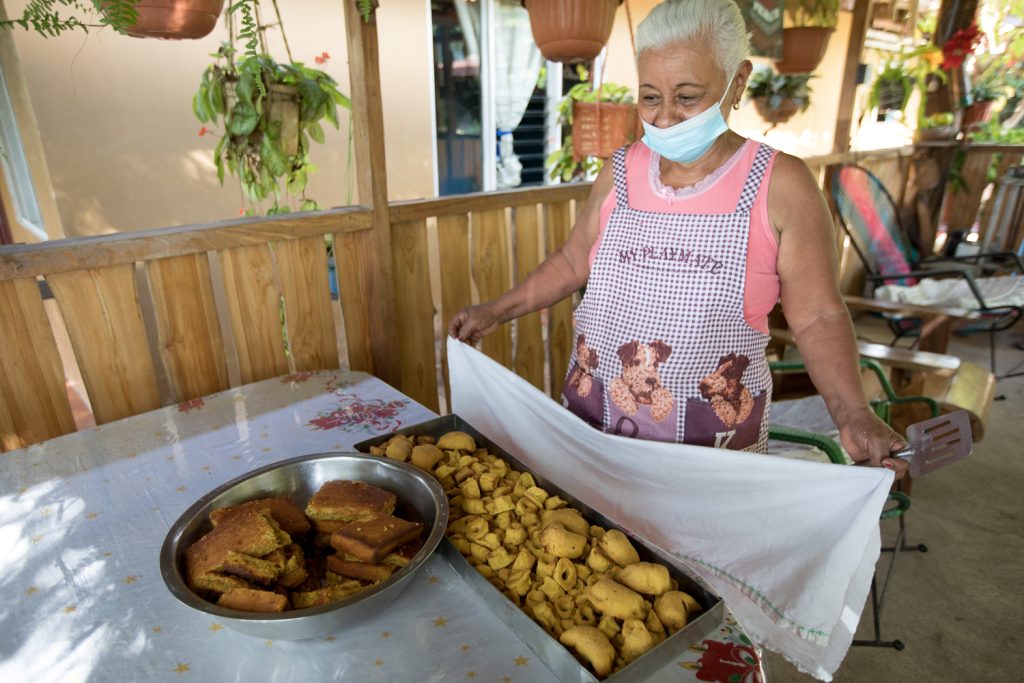 Cooking the rosquillas in a traditional Guanacastecan oven:
Firewood is placed in a clay oven to make embers and reach the right temperature.
To determine the proper temperature, a green leaf should be placed inside the oven and it should dry very quickly.
Remove the embers so that the oven is free of material.
Put the trays with the donuts inside the oven. Leave in there between 10 or 15 minutes. You should be checking periodically to see the proper browning.
Remove the rosquillas and let cool.
Once cold, enjoy with coffee!
Note: If you are going to use an electric oven, El Colectivo 506 consulted some traditional Guanacastecan cookbooks that mention temperatures for other traditional recipes and based on that information we suggest preheating the oven to 300 degrees and cooking the donuts as indicated in step 4, but we clarify that we haven't tried this out ourselves. Therefore, cooking time may vary and it is necessary to monitor when rosquillas are cooking to remove them from the oven when they are cooked and golden.